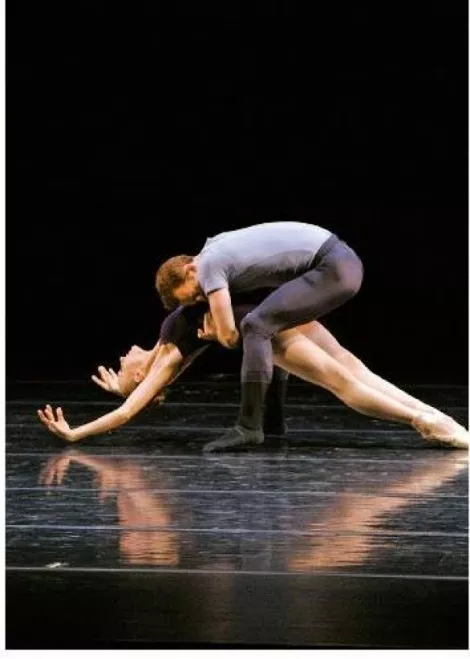 Most of the time when you attend a Ballet West performance, the last thing you expect to see is a group of classically trained ballet dancers gracefully whirling across the stage, accompanied by a song from the soundtrack to The Life Aquatic with Steve Zissou.

As the name suggests, Ballet West's second annual Innovations program is dedicated to showcasing some of the ballet world's newest, most exciting creations. The 2009 program features original works by three Ballet West artists, including an extended version of soloist Peggy Dolkas's crowd-pleasing masterpiece "Yes, But How Did You Get There?" which initially premiered in May 2008. The soundtrack to Dolkas' artful, entertaining work—which chronicles her journey as a dancer from pre-ballet to the present—features songs by DJ Shadow, Cut Chemist, and excerpts from a ballet record for beginners that Dolkas unearthed at Deseret Industries, all seamlessly mixed together by a local DJ.
The bill is also slated to feature "Red Angels," a short, explosive work by former Alvin Ailey principal dancer Ulysses Dove that originally premiered in 1994, and still brims with passion, vitality and originality. Also on the bill is a new work created especially for Ballet West by prolific, visionary choreographer Nicolo Fonte. Fonte's ballets are visceral and dreamlike, with stunning formations and flowing movements. Fonte has been hailed as an innovative, creative choreographer by critics around the world—which, of course, makes him the ideal guest artist for a program dedicated to showcasing exciting new creations.

Ballet West: Innovations @ Rose Wagner Performing Arts Center, 138 W. 300 South, 801-355-ARTS, May 14-23, ArtTix.org