Official Bar X Opening: Party On
Neat-o neon on a 2nd South window proclaims it all in red letters: "Cocktails" times three. The Age of the Drink is here once more, and just in time for spring, at the newly revamped
Bar X
(155 E. 200 South). A downtown classification of "classiest drinks" formerly reserved for places like Kristauf's and The Red Door can now be made east of State. The formerly squalid location of the X is now home to a nice new bar and array of uniquely named drinks like the "Dark & Stormy" and "El Diablo." Take some time for their official grand opening party on Saturday, Feb. 26.
Garage Rock: Open Mics
Not many bars still care about showcasing talent that isn't already popular with a set crowd. Well, Garage on Beck (1199 N. Beck Street) doesn't give a hoot and they're willing to let anyone try their hand and voice at a regular open mic night on Wednesdays.
An Alluring Ride: Cowboy Up in Sandy
Club Allure (8925 S. 255 West) has a mechanical bull on hand this Thursday. The $3 steins and $3 coconut melon shots mean that they're also soothing you with libations and helping you last those 8 seconds.
Dick N' Dixie's: Got the Block on Lock
Dick N' Dixie's owns Broadway and 5th East and is nearing a one-year anniversary on March 30. This is an occasion well worthy of celebration in this downturned economy. The bar has all the original touches that made it so inviting to begin with—a well-lit interior, one pool table in the back and a really cute crowd. We could make genital references here but we won't. We're too reserved for it, you dicks.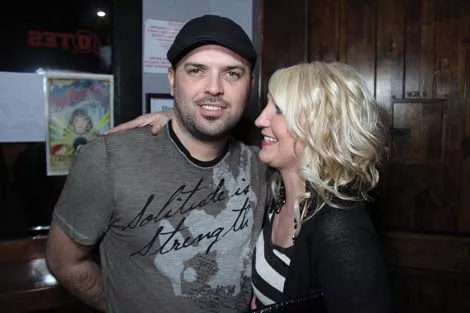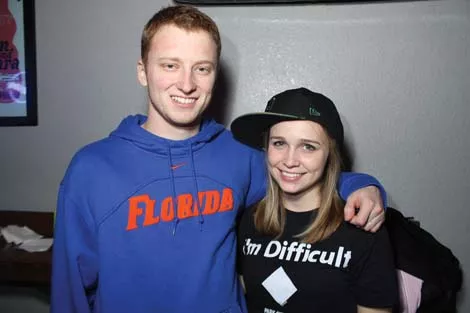 Hot Shots from Dick N' Dixie's
1. David Wright, Angie Bradshaw
2. Megan Miller, Marie Vee
3. James Britton, Kymberly Harris
We want to keep Utah up to speed on local nightlife. Submit tips about club openings, closures, remodels, special events, drink recipes and noteworthy changes to comments@cityweekly.net.