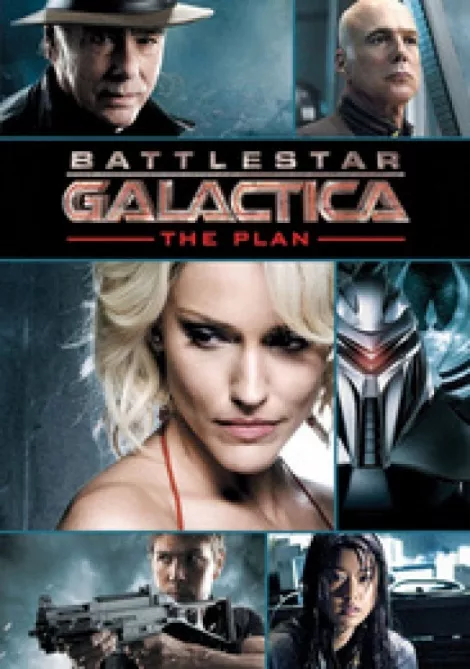 Battlestar Galactica: The Plan
The plan to destroy humanity, told from the Cylons' point of viewÑmostly, Six (Tricia Helfer) and Cavil (Dean Stockwell) in new footage, with some flashback scenes from the series. Unanswered: Why "All Along the Watchtower"?


Criminal Ways
A gang of thieves poses as a children's singing group to gain access to a mansion birthday party, only to wind up with a hit song. Based on the true story of the Jonas Brothers; co-starring Isla Fisher as the selling point on the box.



Orphan
A childless couple (coincidentally, named Jon and Kate) adopt a creepy orphan girl, only to learn that she's really just a creepy ... almost gave it away! Could it be, A. a demon, B. a Jonas Brother, or C. a Cylon? None of the above.




Stan Helsing
Horror faves Pinhead, Freddy Krueger, Michael Myers, Jason Voorhees, Leatherface and Chucky take on Stan Helsing (Leslie Nielsen), a video-store clerk who can defeat them with his movie knowledge ... Leslie Nielsen?




X-Cross
A pair of Japanese schoolgirls vacation at a remote hot spring and happen upon loony locals and a Satanic cult; action, gore, wackiness and too little nudity ensue. If you see only one Japanese vacation film this year, this'll do.

More New DVD Releases (Oct. 27)
Afterwards, Angel & the Badman, The Diary of Anne Frank, For Sale By Owner, The Guardian: Season 1, Ice Age: Dawn of the Dinosaurs, Into Temptation, Mannix: Season 3, Monty Python: Almost the Truth, Nothing Like the Holidays, Perestroika, Whatever Works