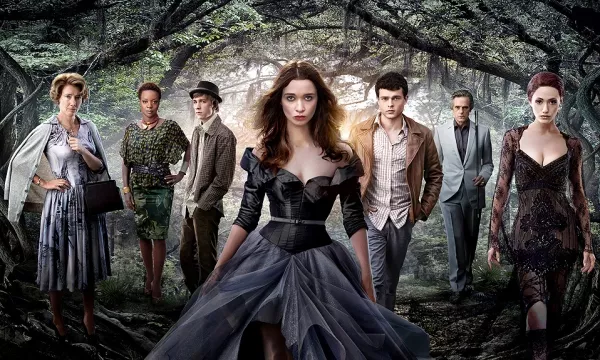 Look, I'm gonna be frank here: This whole paranormal and/or apocalyptic teen romance sub-genre that appears to have taken over young-adult literature, movies and the world? It needs to die.

Beautiful Creatures is only the latest example of what happens when one of the many possible rich allegories for adolescent anxiety and alienation gets blown up past the point where it's possible to care about anyone involved. Based on the first in a novel series by Kami Garcia and Margaret Stohl, it's set in a small South Carolina town where restless high-schooler Ethan Wate (Alden Ehrenreich) becomes intrigued with the new girl in town, mysterious Lena Duchannes (Alice Englert). He discovers she comes from a family of magical "casters," and that her impending 16th birthday will mark whether her powers are directed toward light or—as she fears, given family history—darkness.

It's perfectly promising stuff to combine Ethan's sense of being out of place with Lena's, and writer/director Richard LaGravenese (P.S. I Love You) doesn't over-complicate the mythology. But he's stranded us with a story—and two not-particularly-good lead actors—that once again treats a teen romance as the Thing Around Which the Fate of Everything Revolves, losing all sense of basic humanity in favor of overwrought magical kerfuffles.

At least it's fairly delightful when the focus is on Lena's far more interesting relatives, including Jeremy Irons as her reclusive uncle, and Emma Thompson and Emmy Rossum as the dark sheep of the family. Irons and Thompson in particular get one delightful ham-off in the middle of the movie, the kind of moment that makes you wish you were watching a story about them instead. Beautiful Creatures may take itself blessedly less seriously than some of its genre kin, but it also shows how much better it might have been taking itself even less seriously.

BEAUTIFUL CREATURES



Alden Ehrenreich, Alice Englert
Rated PG-13