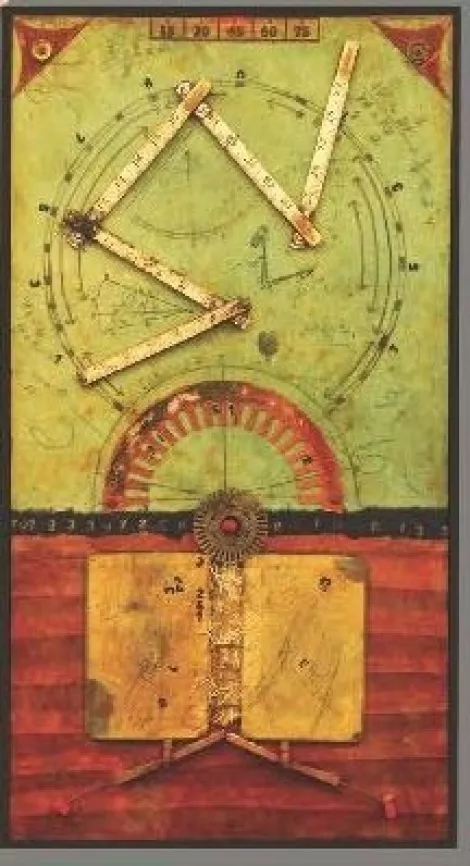 Honeybees' efforts go beyond pollination. Their beeswax has been used in encaustic painting, predating oil painting and found in Egyptian tombs. This ancient form's process involves melting beeswax with raw pigment and a hardening agent. The artist then paints with the heavy, heated mixture to create lush, layered and textured paintings.
To shed light on this ancient art form, while simultaneously raising concerns about the dwindling honeybee population, Gallery MAR presents Bee Conscious. Contemporary encaustic artists Bridgette Meinhold, Gretchen Papka (her "Art Meets Science" is pictured) and Shawna Moore will be featured. Gallery owner Maren Bargreen recommends a close look at "Almond Blossoms and Bees" by Park City native Meinhold because "the palette choice is beautiful, truly perfect."
If the exhibit inspires you to get involved, the event will also kickoff a fundraiser for Recycle Utah, and the Kimball Art Center will feature an encaustic painting workshop with Montana-based artist Moore to coincide with the exhibit.

Bee Concious @ Gallery MAR, 580 Main, Park City, 435-649-3001, GalleryMAR.com, Aug. 20-22.