Best New Beertopia
Beerhive Pub
Wrapped inside a beautiful, historic facade, Utah's newest beer emporium is an instant success. Though it may be remarkably unique, Beerhive's frosty bar—it keeps your pints cold—seems little more than a pleasant gimmick, something to talk about for a minute with your date. Because, really, who's going to let these delicious beers sit long enough on the bar to warm up? What really shines is the bar's lengthy beer list, full bar and reasonable prices; emphasis on artisan beers; knowledgeable bartenders; great downtown location by TRAX; and, well, basically all the fundamentals of tavern mastery. 128 S. Main, Salt Lake City, 801-364-4268

Best Bowling Alley
Bonwood Bowl
Bonwood Bowl has been setting 'em up and knocking 'em down for 53 years. It is an institution that has surpassed being a simple sporting venue to become a shrine to a bygone era, when communities were cemented together by the ritual of demolishing a 10-pin setup. Thankfully, Bonwood is a freeze frame of bowling culture, when leagues were king and when a night of bowling was cheaper than a night at the movies. Thank you, Bonwood, for keeping bowling to the fundamentals: Friends, beer, 10 pins and a ball.
2500 S. Main, Salt Lake City, 801-487-7758, BonwoodBowl.com
2. Fat Cats
3. Ritz Classic Lanes
Best Hidden Bar On High
The Tram Club
Ensconced in the depths of Snowbird's Lift Lodge, the Tram Club offers guests an intimate, rustic getaway—a place to imbibe, relax or let loose throughout the year. In warmer months, the club's patio opens up onto a pristine mountain setting that, during festival season, swells with the sounds of roots, blues and gospel music. Inside, pool tables, video games and wide-screen TVs provide much of the entertainment, along with live bands and dancing. Often, regulars have the place to themselves. Considering the cool retro-chalet atmosphere and staff of friendly ski fanatics, it's no wonder regulars prefer to keep this place on the down low. Shhh. Snowbird Resort, Highway 210, Little Cottonwood Canyon, Snowbird, 801-933-2222, Snowbird.com

Best Cocktails
The Red Door
A bar that has not just four specialty martini options, but four specialty martini menus, is sure to leave an impression on patrons, especially with choices like "Kama Sutra," "Mescalini," "Antifreeze" or "Cocaine Lady" martinis. But The Red Door stages that drinking adventure inside one of Salt Lake City's most urbane yet relaxed brick-walled hang-out joints in town. It's one of just a few locales that is out of place in Salt Lake City, not because it aspires to be cosmopolitan but because it succeeds. 57 W. 200 South, Salt Lake City, 801-363-6030, BehindTheRedDoor.com
2. Gracie's
3. Keys on Main
Best Gay Bar Legacy
Radio City
Ordering a 1-liter bottle of Miller High Life amidst the faded glory that was Radio City, fabled as the oldest gay bar west of the Mississippi River, was a peculiar delight. Once a hot spot for jazz musicians coming through town on the railroad, Radio City (147 S. State) was a link to generations of queer Utahns past. In the 1950s, the transvestites were stealth, the men were dapper, and you didn't go to Radio City without proper attire. By late 2009, when the place closed for good—and its building razed—the glory had been replaced by a grittier vibe. Nevertheless, a beer at Radio City's bar was an encounter with gay history that will be missed.
Best 400 South Addition
The Green Pig Pub
The long-gone Cabana Club on 400 South was always a favorite, if somewhat claustrophobic, nightspot. It's hard to believe the open and spacious new Green Pig Pub occupies the same Cactus Street corner. Former Port O' Call bartender Bridget Gordon took a literal hole in the wall and blew it out into the picture of urban sports-pub cool: high ceilings, brick walls, plenty of wood and a vintage bar hauled over (in one piece, no less) from the old Anchors Aweigh diner a block west. With regular live bands, multiple TV screens, cheap daily drink specials and a menu that's above and beyond what you'd expect from a bar, the Green Pig is the best addition to 400 South since TRAX. 31 E. 400 South, Salt Lake City, 801-532-7441, TheGreenPigPub.com
Best Cheap Drinks
Cheers to You
Whatever your drinking preference for the evening—be it a rosy glow, a nice buzz or the drunk tank—Cheers has the all-around budget-friendly beverages and nightly drink specials to accommodate your tastes. Try $2.50 domestic and $3.50 microbrew mugs on Mondays and Tuesdays, or why not ring in hump day with an after-work cocktail (or five) on $2 cocktail Wednesdays. And on Thursday, bring the whole posse out for unbeatable $4.50 and $5.50 pitchers. No matter the day or night, Cheers to You understands that cheap drinks can help provide a rich and rewarding neighborhood bar experience. 315 S. Main, Salt Lake City, 801-575-6400, CheersToYouSLC.com
2. The Bongo
3. A Bar Named Sue
Best Amateur Pole-Dancing
Habits
Have an aversion to pasties and dangerously high heels? You don't have to be a "professional" to work any of the three poles at Habits on Tuesdays, when the swank mid-valley club offers free lessons from experienced aerialists—after a few $3 martinis, maybe you'll even pull in some tips. Dudes are welcome—encouraged, even—to try their hand and other extremities on the pole … Seriously, there's nothing more fun to watch than that. 832 E. 3900 South, Salt Lake City, 801-268-2228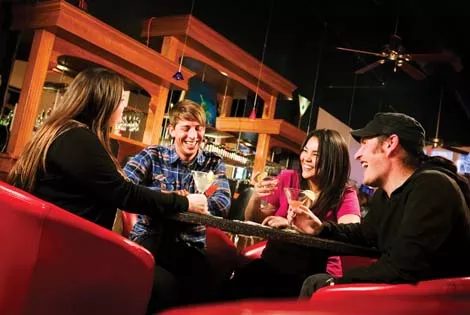 Best Shaken & Stirred
Kristauf's Martini Bar
Much like the late-night DJ dance parties, all of Kristauf's martinis are always shaken and never stirred ... unless requested. From a classic dry vodka martini to salacious "Oh Sooo Sexy Martinis," it has more than 70 options on the menu, and the bartenders can whip up an encyclopedia of cocktails beyond. The serene nook transforms into a dance party of soul, funk and rock from DJs and live bands, shakin' into the wee hours of the morn. However, don't try to drink a martini while you dance—it's messy. 16 W. Market St., Salt Lake City, 801-366-9490, MartiniBarSLC.com
Best Downtown Expansion
The Huka Bar & Grill
The ever-sexy Huka Bar & Grill does more business in Murray than most nightclubs do downtown, so it was only a matter of time before the Huka opened a second location closer to the Temple's zip code to better serve smokin' (in every sense) urbanites. The new Huka, located underneath The Bay, isn't quite as spacious as the original—a cozier vibe but with no fewer TV screens, sexy wait staff or, of course, hookahs. What is bigger: The daily menu, geared toward downtown business folk with brunch, lunch and dinner. 404 S. West Temple, Salt Lake City; 151 E. 6100 South, Murray, 800-281-4852, MySpace.com/TheHukaBar
Best Historic Strip Club
The Lighthouse Lounge
Small, dive-y (in a good way) and located on Ogden's 24th Street for more than 50 years, the Lighthouse Lounge is a zero-frills strip club that's great for a draft and a dance (it's a beer-only tavern with a single stage, one girl at a time). Too bad Ogden has built up around it to the point where the Lighthouse is now in the wrong "zone" to remain a sexually oriented business (again, it's been there for more than 50 years). In October 2009, the Ogden City Council told the Lighthouse's owner to either become a stripper-free bar or move to some far-flung industrial section of the city. A travesty—that ain't the Ogden we know. 315 24th Street, Ogden, 801-392-3901

Best Dance Club
W Lounge
Some clubs have passionate dance devotees as regulars, but they also have an over-abundance of floor space, thinning what should be a dancing horde. Other dance club nights are fun at first, but get trendy and overcrowded too quickly. Then there are champions like W Lounge, whose loyal following, diverse DJs, tight dance floor and competitive drink specials have assured the proper club balance. Even when it's packed, you never seem to have to wait too long to get a drink at W. It's a mystery how they maintain that rhythm, but it's made them a magnet for people serious about dancing and dance music. 358 S. West Temple, Salt Lake City, 801-359-0637, MySpace.com/WLounge
2. Area 51
3. The Hotel/Elevate
Best State Street Comeback (Again)
Bar Deluxe
When Bar Deluxe shut down in May 2009, it looked like SLC had lost another excellent live-music venue forever (or, what would seem like forever in bar time). But, just as when the club arose from the ashes of Egos years ago, the Bar Deluxe was back in business and rockin' State once again by October. The club features more DJ nights than before (including "Catch a Vibe" reggae Mondays), but the Slippery Kittens Burlesque and local and touring bands still rule the stage (Chali 2Na was the Saint Patrick's show to beat this season, in case you missed it). Good to have the Bar-D back. 666 S. State, Salt Lake City, 801-532-2914, MySpace.com/BarDeluxeShow
Best Local-Band Nights
Club Vegas
Salt Lake City's most consistent venue for national heavy-metal acts is also home to regular homegrown-talent showcases like Bandwagon Live (which films local bands for replay on Comcast On-Demand), the punk-tastic Raunch Records parties and the straight-up weekly Local Band Recognition Nights. Club Vegas doesn't just book locals; they also act like they give a damn about the fact, and promote as such. 445 S. 400 West, Salt Lake City, 801-364-8347, MySpace.com/ClubVegasRocks

Best Gay Club
The Jam
After opening in late 2008 with a license to sell just beer, Jam hoped and expected to get their liquor license swiftly. It wasn't until January 2010, 16 months later, that Jam was allowed to serve its first glass of Cabernet and shot of tequila. It's not surprising they survived that liquor drought. The remodeled road house is among the most beautiful bars in town, the staff and owners are charming, and it's the anchor of a revitalized neighborhood, Marmalade. Already an institution, Jam was also the readers' pick for best gay bar in 2009—and that was in the beer-only days. 751 N. 300 West, Salt Lake City, 801-891-1162, JamSLC.com
2. The Trapp
3. The Paper Moon
Best Legal Mafia
Steel City Mafia at Club 90
Come football season, many clubs don additional colors besides the favored University of Utah red when fans gather to cheer on their favorite hometown teams. You can see groups of various organizational skill and membership levels supporting Notre Dame, the Detroit Red Wings, Chicago Cubs, USC and so on. Perhaps the best and the noisiest, though, is the Steel City Mafia that meets at Club 90 whenever the Steelers are playing. Decked in their traditional black and yellow, and armed with fans who make a grand day of it from the parking lot onward and back again, the SCM lets loose with the gritty good times associated with Pittsburgh. It doesn't hurt that Club 90 serves up the same good times as they have for 30 years on football Sunday—lots of screens, lots of noise and lots and lots of food. 9065 S. 150 West, Sandy, 801-566-3254, Club90SLC.com
Best New Metal Joint
Abyss Rock & Roll Sports Bar
It doesn't look like much from the outside, but inside, North Temple's Abyss is virtually unrecognizable from its Old Bottling House days: The black, chrome and nautical interior resembles a slick Sunset Strip rock club crossed with the Krusty Krab from SpongeBob SquarePants. The emphasis is on the rock, though. The Abyss' slammin' sound system and weekly rosters of newbie and veteran local metal acts (like 30-year party animals The Pedestrians), as well as the occasional touring marquee band, make it the headbanger hideout to beat. And the food ain't bad, either. 1390 W. North Temple, Salt Lake City, 801-521-8500, AbyssRocks.com

Best Dive Bar
Burt's Tiki Lounge
A Salt Lake City institution for decades now, Burt's remains our readers' favorite dive bar even though the place has expanded its size and instituted (gasp!) cover charges a few years back. Burt's is common ground for rockabilly cats and queens, stoner-rock fanatics, punks, metalheads and people who just want a cheap drink paired with ribald conversation and walls worth exploring for their mix of kitschy art, band flyers and, um, colorful graffiti. Tip back one of the gnarly house specialty shots, the Cerebral Assassin, and you'll feel right at home in no time. 726 S. State, Salt Lake City, 801-521-0572, MySpace.com/BurtsTikiLounge
2. Cheers to You
3. The Bongo
Best Bar Burger Bombs
Lucky 13
Think there's no burger you can't conquer? Even Lucky 13's "standard" 7-ounce, all-fresh hamburger/cheeseburger offerings are daunting meals, but the specialty stacks would send vegans screaming for the hills. Those include the "Ring of Fire" (smoked bacon, roasted jalapeños and habaneros, sautéed onions and cheddar cheese), the "Celestial Burger" (bacon, grilled onions, cheddar cheese and BBQ sauce) and the "Big Benny" (double meat, double cheese, stacked 12 inches deep)—but none compare to the ominous "Lucky 13 Burger." Imagine a foot-tall beef tower incorporating two grilled-cheese sandwiches and several other ingredients mentioned above; now imagine finishing off that and a "Big Benny" in one sitting for the "Lucky 13 Challenge" (survive and you get 'em free). Lucky 13 also has plenty of beers to choose from—you'll need it. 135 W. 1300 South, Salt Lake City, 801-487-4418, Facebook.com/Lucky13SLC
Best Cozy Bar
Poplar Street Pub
Coffeehouse charm—plush couches, lamps, end tables—but with adult beverages, Poplar Street Pub is the perfect, amicable bar. It's better than your living room for its capacity, drink selection and hip scene, and just as cozy. Beyond the front room sits another bar, a pool table and a large patio for seasonal swilling. Even the off-street front facade has an air of tucked-away ease-fullness. And, nothing's more comfortable than affordable beer, so check out $3.50 micro steins on Mondays. 242 S. 200 West, Salt Lake City, 801-532-2715, PoplarStreetPub.com
Best Smoke Rings
Cedars of Lebanon
Enjoy blowing smoke rings on the patio on a warm summer's night, or, if it gets chilly, servers will often bring throw blankets and crank up the heat lamps. But, you can always go inside to the comfortable and more authentic Casbah room to smoke seated on the floor. The shisha is tobacco-less and nicotine free—all the fun of the real deal, but less harmful. The flavor varieties are too numerous to mention, but you can choose one, mix and match or ask the house to concoct a tasty mix for you. 152 E. 200 South, Salt Lake City, 801-364-4096, CedarsofLebanonRestaurant.com
Best Neighborhood Bar
The Woodshed
The name alone conjures up images of friends gathering, drinking, telling tall tales, pickin' and grinnin'. The Woodshed, next to the downtown Taco Time on State Street and (thankfully) no longer a matching neon green, is fun and funky on any given night. Streetside, through the window, you can see musical acts jamming to appreciative crowds, serving up reggae, rock and alt/indie. The Woodshed's DJs, pool tables, TVs with games, video games, cheap beer and largest smoking patio in the metro area make you ask yourself: Why even go home? 60 E. 800 South, Salt Lake City, 801-364-0805, MySpace.com/TheWoodshedSLC.com

Best Hipster-Spotting
The Urban Lounge
Sure, Salt Lake City's urban anthropologists can find evidence of hipsterus erectus everywhere, from coffee shops to vegan restaurants to stylish boutiques. But if you want to spot a sampling of the species in their natural habitat, head to The Urban Lounge. Whether the soundtrack is indie-rock, twee-pop or backpack hip-hop, you'll find hipsters at Urban moving and grooving, Green Levs or PBRs in hand. It's OK to get close—they're a friendly lot, for the most part. 241 S. 500 East, Salt Lake City, 801-746-0557, MySpace.com/TheUrbanLounge
2. Twilite Lounge
3. W Lounge
Best Never-Ending Club
The Hotel/Elevate
The expansive entertainment complex known collectively as The Hotel/Elevate is the best multi-level venue in town for those with the multiple-personality-disorder-weekend bug. A typical night might have Elevate hosting a huge CD release show through one door, as "SLC Mixtape King" Juggy's Pierpont Artist Coalition (PAC) DJs spin hip-hop on the ground floor of The Hotel. All of this transpiring as another music venue upstairs, the Mercury Room, hosts an art show, trapeze shenanigans and sets from local bands like The Velvetones. By the time you've finished reading this, H/E has probably figured out a way to squeeze even more entertainment into four floors. 155 W. 200 South, Salt Lake City, 801-478-4310, HotelElevate.com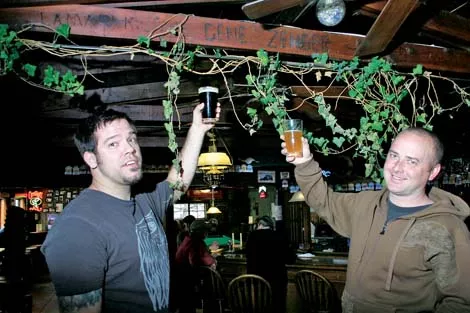 Best Place to Look for Your Dad's Name
Hog Wallow
While downtown Salt Lake City continues to pile up "dead" clubs (The Zephyr, Dead Goat Saloon, Port O' Call), outlying areas still boast bars with serious history. The proof at Hog Wallow is written on the walls—literally. Many patrons of the popular Big Cottonwood watering hole can find their parents' names carved into the wood ceiling—proof that at least two generations tossed back brews at the very same spot. With any luck, your grandchildren will find your name etched up there, too. 3200 E. Big Cottonwood Canyon, Cottonwood Heights, 801-733-5567, TheHogWallow.com
Best All-Ages Venue
Kilby Court
The Salt Lake City music scene is better because of Kilby Court and current owners, concert-bookers and workhorses Will Sartain and Lance Saunders. The garage-like all-ages venue (the last in Salt Lake City) brings a hodgepodge of international, national and local acts transcending genres as easily as bringing them together. How many national acts played a gig here on their first tour? Lots—that's how many. Ska, dance, trance, alt-rock, roots-rock—it's all there, and better still, there's music most nights of the week, with swagger to spare. 741 S. Kilby Court (330 West), Salt Lake City, 801-364-3538, KilbyCourt.com
Best Concert Seating With Kiddies
Red Butte Garden Rose Garden
Opened in 2009 to complement the renovated Red Butte amphitheater, the Rose Garden provides the best of both worlds for parents with children during the always crowded concerts. For the kids, there is room to run and a fish pond very close. For the adults, the stage is actually close enough to clearly hear the music and even see the show from a side angle. 300 Wakara Way, Salt Lake City, 801-585-0556, RedButteGarden.org
Best Post-Canyon Drink
The Porcupine Pub & Grille
At the base of Big Cottonwood Canyon, the Porcupine is the place to be for post-adventure exploits. It has all the local charm you need, but is fine for foreigners, too. Warm up with an Avalanche (Baileys, Kahlua and vodka, topped with whipped cream, cinnamon and nutmeg, and the straws look like a snow-buried skier) or cool down with a Chasing Tail Golden Ale before trudging back into the humdrum of city-dwelling, continue to relive that hair-raising ride or curse your stubbed toe. Also, they offer more than just libations, such as mounded nachos, burgers and entrees to refuel after-sports masochism. 3698 E. Fort Union Blvd., Salt Lake City, 801-942-5555, PorcupinePub.com
Best Karaoke/Open-Mic Night
Piper Down Pub
Virtually everything the Piper Down does comes with a Celtic slant, from the menu and cocktails to the décor and music. Why should it be any different when the imbibers in the house take the stage at our readers' favorite karaoke spot in Utah? Only here, it's called "Kerry O'Kee," and it packs the joint, especially on Sundays when the heartiest among us can start the day with brunch, play poker through the afternoon and finish the night sloshing and slurring through "When Irish Eyes Are Smiling." 1492 S. State, Salt Lake City, 801-468-1492, PiperDownPub.com
2. Keys on Main
3. Tavernacle

Best Place to Hook Up
The Sandbar
The Pierpont District's newest addition is unapologetic in its pursuit of a sexy good time—who else dared stage an un-ironic "Jersey Shore party" without regard to hipster ridicule? The Sandbar's beach-bar vibe (think Key West, minus the humidity and prices) and rump-thumping DJ nights make it a natural feeding ground for prowling singles, but don't forget that "Mexican Grill" is part of the deal—the food's better than what you'll get at most "hook-up" clubs. The Beautiful People have to eat, too—theoretically. 122 W. Pierpont, Salt Lake City, 801-819-7575, MySpace.com/SandbarSLC
2. Green Street
3. Area 51
Best Mochas & Open Mic
Mestizo Coffeehouse
Recently, the two evenings of open mic at Mestizo have been consolidated into one. So, unsegregated, every Wednesday from 7 p.m. until close, poets, singer/songwriters and performing artists come to share and self-indulge. Not only does Mestizo draw an eclectic crowd, but it draws together east and west Salt Lake City, blurring divides and transcending stereotypes. Mestizo's artistic atmosphere and vibrant decor make a perfect setting. Sip on a bowl of soul—a spicy mocha-spreso—while you're being entertained or to squelch the pre-performance butterflies. 641 W. North Temple, Salt Lake City, 801-596-0500, MestizoCoffeehouse.com
Best Glamorous Scene
Circle Lounge
The West Coast has long been known for its classy innovations in club life. The Circle Lounge in Utah has taken more than a few tips from one of the most nightclub-obsessed cities in the world, combining two Los Angeles staples—glamorous patrons and sushi—into one tasty treat. DJs like Heavy Grinder, Micro and Diamond get flown into the city for performances, adding even more exotic flare to the Lounge, as hip patrons munch on Cali rolls and puff on imported hookah tobaccos. It doesn't get much more glam than this on State Street—or anywhere else in the 801 or 435. 328 S. State, Salt Lake City, 801-531-5400, MyCircleLounge.com
2. Hotel/Elevate
3. Keys on Main
Best Slam
Mo's Neighborhood Grill
On the last Monday of each month, poets gather for the "Put Your Money Where the Word Is" cash-prize slam. The dough has helped up the ante for wordsmiths' works at the mic each month. But that's not the only reason they perform. In a sense, they see themselves as philanthropists, giving the audience the gift of bringing life to the complexities of ink and pen and light to this human experience. Performance poetry is a vessel for artistic expression, along with, of course, cadence, candor and word-sorcery. 358 S. West Temple, Salt Lake City, 801-359-0586, MosBarandGrill.com
Best Thoughtful Dive
Junior's Tavern
A small, duck-in bar downtown for a lively post-five o' clock work crowd, pundits, unsung heros and thinking men and women (aka cynics), Junior's Tavern owner Greg Arrata delivers—simply. Expect cold pints sweating on your coaster, ranging from Cutthroat to PBR for blue-collar quaffers. Local microbrews are about as fancy as it gets, so don't expect chic or frilly drinks. This dimly lit bar just off Main gives folks a place to unwind and mingle with friends. The dark wood, plus a soundtrack of continuous jazz, add to this dive's ambiance. 30 E. Broadway, Salt Lake City, 801-322-0318, JuniorsTavern.com
Best Live Music Club
The Depot
Excellent sound. Good sightlines. Plentiful bars and bathrooms big enough to handle a crowd—these are things we'd like to see at everyCity Weekly's readers, who love the classy joint adjacent to the Gateway. If there's a beef to be had, it's that The Depot doesn't book more shows—but maybe they just like to leave us wanting more. 400 W. South Temple, Salt Lake City, 801-355-5522, DepotSLC.com
2. The Urban Lounge
3. Liquid Joe's
Best Ogden Club
Brewskis
This 25th Street roadhouse is rock & roll to its core—even when the bands aren't necessarily "rock." The music happens in Brewskis' center room, where locals and the occasional touring act throw down everything from hip-hop to reggae to rockabilly to metal to garage-rock and more every weekend. In the two bars on either side, crowds (and there's always a crowd) from every demographic imaginable congregate for drinks, pool and killer pizza. Salt Lake City has plenty of clubs that do it all collectively, but Brewskis has it all in one place. Lucky Ogden. 244 25th Street, Ogden, 801-394-1713, BrewskisOnline.net
2. Teazers
3. Wine Cellar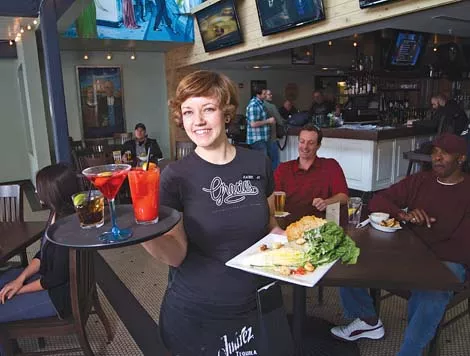 Best New Club
Gracie's
Gracie's probably had this category wrapped up as soon City Weekly readers got a look at the two levels of patio space offering some of the best views of downtown of any SLC watering hole. The selections of various benedicts are hard to beat for brunch, and a top-notch dinner menu devised by chef Sean Wilde raises Gracie's grub far beyond the typical bar. A sizable game room, tasteful décor and enough TVs to satisfy sports fans (without making it feel like you're in a sports bar) make Gracie's the best bar addition of the year. 326 S. West Temple, Salt Lake City, 801-819-7565, GraciesSLC.com
2. Lucky 13
3. Green Pig Pub
Best Gay/Straight Night
Club Edge
While the state government clings to outdated prejudices against the LGBT community, local clubs like Edge celebrate diversity with all-inclusive dance parties—too bad the cool kids don't determine marriage laws. When the Trapp Door closed shop, Edge adopted its popular Dance Evolution night with DJ/DC playing a mix of hip-hop, '80s, pop, electro and indie-rock—an eclectic sonic blend that mirrors the venue's melting-pot clientele. Stop in and share a hookah with your neighbor. Go home with whomever you please. 615 N. 400 West, Salt Lake City, 801-755-6389, MySpace.com/Club_Edge
Best Pool Joint
Fats Grill & Pool
Stepping into Fats in Sugar House isn't exactly like reliving a scene from The Hustler; as pool joints go, it's remarkably bright and airy inside, the complete opposite of the dingy, smoke-filled, shark-infested billiards halls of yesteryear. Add a menu of pub fare that satisfies on the cheap, a large selection of booze and brews and free pool for early arrivals (before 6 p.m.), and it's clear why this is our readers' choice when they want to shoot some stick. 2182 S. Highland Drive, Salt Lake City, 801-484-9467
2. Johnny's on Second
3. A Bar Named Sue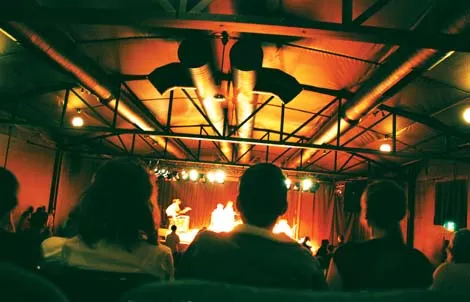 Best Grown-Up Venue
The State Room
At The State Room, staff members actually hold open the door for guests. A subtle courtesy, but for the average Utah concertgoer, it's a welcome break from the snarling bouncers manning entrances to local bars. Well-mannered employees are just the tip of the iceberg at this downtown venue owned and operated by veteran promoters Chris Mautz and Darin Piccoli. Performer highlights from their 2009-10 season include Fanfarlo, Justin Townes Earle and Aimee Mann. 638 S. State, Salt Lake City, 800-501-2885, TheStateRoomSLC.com
Best Karaoke Talent
Talent Quest Utah
When it comes to singing—and singing alone—it's a well-known fact that America's true idols aren't lining up to audition in front of celebrity judges, instead lining up at their neighborhood bars to croon their karaoke hearts out. Every year, karaoke warriors go to national competitions to see who's got what it takes, and Utah's crooners are regularly some of the finest competitors. In 2009, Utah's karaoke combatants came home with top honors, with Corine Cyphers in 1st place, Tony Parker and Andrea Sharp tying for 3rd, Layne Dansie 4th and Tony Penrose and Jessica Saranguy 5th. With such fertile ground for karaoke champs, who knows—maybe you could be next to bring home gold? TalentQuestUtah.com

Best Strip Club
Trails
This Best of Utah category has been owned by Trails ever since we introduced it eight years ago, and it's not difficult to understand why: Trails (and its State Street sister, Trails II) is classy, clean, and a Salt Lake City institution—ask your dad about "Golden Trails" back in the day. First and foremost, Trails' lineup of dancers is renowned throughout the state; they're gorgeous, they're athletic and now, thanks to the club's annual professional-grade calendars, they're practically famous. Need more convincing? Check out Trails' Website for the real NSFW goods. Trails, 921 S. 300 West, Salt Lake City, 801-363-2871; Trails II, 3055 S. State, 801-484-4846, Salt Lake City; TrailsClub.com
2. Southern Xposure
3. Duces Wild

Best Sports Bar
Lumpy's/Lumpy's Downtown
Our readers didn't specify which Lumpy's is their favorite, and we can understand why: How can you choose between the original on Highland and the swank Lumpy's Downtown digs? Both offer better-than-average bar grub. Both have enough TVs to sate the most click-happy ADD-afflicted sports nut, not to mention surprisingly vibrant post-game dance and karaoke scenes. And both offer proper homage to the hometown teams, covering their walls in Utes, Jazz and Real flotsam. 3000 S. Highland Drive, Salt Lake City, 801-484-5597, TopBarAndGrill.com; 145 W. Pierpont Ave., Salt Lake City, 801-938-3070, LumpysDowntown.com
2. Iggy's
3. SkyBox
Best Contras
Wasatch Contras
Do-si-do, little darlin.' If you're unfamiliar with calls like Balance & Swing, Ladies' Chain, Hey For Four, or the more lively Gypsy Meltdown, don't fret. Callers will teach you the moves before you shuffle your feet. So, what's the lure of Contras? The dance is learned quickly, because the same sequence repeats up to 30 times in any given song—great for folks with two left feet. Contras isn't fanciful or pretentious, just plain and simple. And, the Ladies' Literary Club hosts monthly shindigs, each with a live band. 850 E. South Temple, Salt Lake City, WasatchContras.org
Best Farmington Entertainment Hub
The Collective Loft
The influence and impact this small studio has had on Farmington is starting to show statewide. Being both a home to the Amicus and Aequitas clothing lines, as well as a fully functional gallery for local area artists to feature their work, a weekly yoga spot, and an acoustic venue for bands who wish to show their skills, the place has become an eclectic spot in the most unlikely of places. The small group of friends who started the place have accomplished what every small town needs for those who can't get to the big city: a homegrown entertainment hub. 10 N. Main, Farmington, 801-268-6898, TheCollectiveLoft.com
Best Sandy Super Club
Allure
Anyone who says a Utah club outside of downtown Salt Lake City or Park City can't possibly bring the party has never been to Allure. The sprawling, flashy Sandy nightclub gives off a VIPs-only vibe from the outside; once inside, prepare for the kind of sensory overload that only the glossiest local hot spots can (barely) match. From the large light-flashing dance floor to the more intimate Crown Room featuring regular live bands to the Texas Hold 'Em nights, pool tables and TV sports packages, Allure is the definition of "something for everyone." 8925 S. 255 West, Sandy, 801-255-2078, MySpace.com/AllureSLC

Best Park City Club
Harry O's
Let's face it: Size matters. While nightclubbing in Park City is more interesting than ever thanks to clubs old (Star Bar) and new (Downstairs) booking great music, Harry O's remains the go-to spot for party hounds rolling up to ski town. It might be due to the two levels of fun and huge dance floor available if you can make it through the door. It could be the series of quality DJs (Tiesto, Swizz Beatz) and hip-hop shows (Talib Kweli, Nas). Perhaps it's the annual orgy of stargazing the club hosts during the Sundance Film Festival. Whatever the reason, the club near the top of Main remains where it's at in PC. 427 Main, Park City, 435-655-7597, HarryOs-PC.com
2. Star Bar
3. Downstairs
Best Christmas Present
Glen Arbor Street
In the run-up to Christmas, it's hard to find anywhere quite as magical or as festive as Glen Arbor Street. For 21 years now, the residents of this cul-de-sac in Sugar House have attracted an endless array of slowly circulating traffic admiring the Christmas-light decorations that adorn each property. From the simple house lights to the more baroque decorations festooning trees and pathways, Christmas Street has that special hint of wonder that's almost like witnessing It's a Wonderful Life breathed into life before you. Glen Arbor Street, 1745 S. 1500 East, Salt Lake City
Best Gypsy Jazz
The Red Rock Hot Club
The Red Rock Hot Club—Rich Daigle, Pat Terry, Scott Terry, Charlie Ayers and Dan Salini—know how to party like it's 1939! Performing at various times and locations as a duo, trio, quartet or quintet, the boys rock gypsy jazz in a way that would make Django Reinhardt and Stephane Grappelli proud. They've become virtual artists-in-residence at Caffe Niche, but you can also catch The Red Rock Hot Club at various other locales and festivals around town and, even at your own party. For sure: These guys know how to rev up a wedding reception. RedRockHotClub.com
Best Engaging Evening Discussions
Leo After Hours
The folks at Leonardo After Hours do their best to stay ahead of the curve in a state that is more often than not behind the curve. From the frontiers of green energy to the health-care divide, the lively discussions will pique your interest into today's hot topics. Generally, Leo beckons luminaries in their respected fields from Salt Lake City or countrywide to shed their light. Make sure to RSVP, because these discussions fill up. 801-531-9800, TheLeonardo.org
Best Neighborhood Bar (Not In Your Neighborhood)
The Spot
A bar that is willing to stock your favorite beer is by default your neighborhood bar, even if it's not located in your neighborhood. The Spot, equipped with an ice-chip-chasing dog named Dot, is just such a bar. It's the type of place that you may walk into midweek and find completely empty, where you can choose your own personal channel on one of the flat screens, crank up the jukebox or have at it with a game of pool. The good thing is that it's a roomy and comfortable place where you and your friends can amble in, take charge and pretend that you grew up just around the corner. 870 S. Main, Salt Lake City, 801-355-7768
Best High School Brouhaha
Judge Memorial High School's Rent
When Judge Memorial High School announced its 2009 theater production would be Rent, the 1990s Broadway hit about young New York City artists struggling with AIDS, drugs, poverty and nasty landlords, inevitably there was a backlash from a conservative element in Utah's Catholic community. All that served to do, however, was raise more interest in what turned out to be a superb production. Watching so many young Judge students grapple with and deliver roles that touched on thorny issues on sexuality, drugs and disease rendered a joyful and well-mounted production that was a pleasure to watch.