John Taylor
Best Early-Early-Bird Anchor Team Dan Evans & Shauna Khorrami, Fox 13
Best Early-Early-Bird Anchor Team
Dan Evans & Shauna Khorrami, Fox 13
Before Kerri Cronk glides in and joins the weekday newscast at 6 a.m., Fox 13's Good Day Utah is a slightly different show: Between 5 and 6, Dan Evans' co-anchor is reporter Shauna Khorrami, a recent addition to the station who really grabbed the attention of Best of Utah voters this year (but not as many as you, Dan—relax). It's a tough timeslot, but Evans (who is not related to newsman "Dan Evans" of Big Daddy's Pizza commercial infamy) and Khorrami (a former CNN and KTLA-Los Angeles producer) have such an effortless rapport, we'd almost like her to stick around longer—if it didn't mean pushing Cronk out of her chair, that is. Wake up earlier (or go to bed later) and see. (Pictured at The Rose Establishment, Best New Downtown Coffee Shop)
Weekdays, 5-6 a.m., Fox 13, Fox13Now.com
Art Director Susan Kruithof
BOU Editor Bill Frost
Photos Erik Daenitz, Niki Chan, Barrett Doran, Chad Kirkland, Jess Leonard, Haigen Pearson
Words Brandon Burt, Stephen Dark, Austen Diamond, Bill Frost, Jesse Fruhwirth, Trevor Hale, Josh Loftin, Dan Nailen, Eric S. Peterson, Joe Peterson, Rachel Piper, Scott Renshaw, John Rasmuson, Ted Scheffler, Gavin Sheehan, Jacob Stringer, Wina Sturgeon, Rob Tennant, Jerre Wroble

More Best of Utah Categories

Goods & Services
Nightlife |Food & Drink
Active Life | The Canyons


Denotes Readers' Choice

Best Weather Reporter
Debbie Worthen, KUTV 2
In another long-brewing upset, diminutive morning/noon KUTV 2 weather reporter Debbie Worthen has taken down Fox 13's Damon Yauney after years at No. 2. Do viewers trust her more because she appears actual size on TV? OK, just one more short joke: What's the weather like down there, Debbie? The native Utahn has been with KUTV for nearly 10 years now, starting as a traffic and news reporter before moving to the weather department in 2006. "It always feels pretty good to get singled out," Worthen says. "But, the morning show is such a group effort that I feel like this really goes to Ron, Casey, Mary and me!"
Connect2Utah.com
2. Damon Yauney, Fox 13
3. Brett Benson, Fox 13

Best TV Anchorman
Mark Koelbel, KUTV 2
He's kind of a big deal; he has many leather-bound books, and his house smells of rich mahogany. Excuse the vintage Anchorman reference, but since KUTV 2's Mark Koelbel has been winning or placing in this category since the year that flick ruled the box office, why not? And now that KUTV rules Utah's ratings, it's going to be even tougher to unseat everyone's favorite lead anchor. Step up your games, local newsmen.
Connect2Utah.com2. Ron Bird, KUTV 23. Dan Evans, Fox 13
Best TV Anchorwoman
Hope Woodside, Fox 13
OK, we get it—you really, really, really like Hope Woodside. So do we: Best of Utah 2011 marks Woodside's 14th consecutive win, and we know she'll be just as excited about this one as she was the first back in 1997. Jaded is just not her. The Fox 13 News mainstay is the fair face of local news, and City Weekly applauds your good taste in voting for her once again—clear another award space on your desk, Hope.
Fox13Now.com2. Mary Nickels, KUTV 2
3. Karen Carlson, ABC 4
Best Tough Reporter
Kelli O'Hara, ABC 4
For better or worse, most local TV reporters tend to come off as soft and interchangeable, like there's a consultant in their earpiece telling them to tone it down and play nice—you don't often see a "tough" reporter whose presence commands your attention and elevates a story above background noise. Investigative reporter Kelli O'Hara, an East Coast transplant who can be seen all over ABC 4's news schedule, has the kind of no-fluff grit and gravitas that make even the occasional nonstory, like buying spice in a low-rent convenience store, pop. Other local reporters (female and male alike) could take a lesson from her in making the viewer pay attention and believe it.
ABC4.com, Twitter.com/KelliOHaraABC4
Best TV News Reporter
Chris Vanocur, ABC 4
How does he do it? The better question might be, "What else would he do?" ABC 4's Chris Vanocur belongs standing in front of a camera, mic in hand, pointing dramatically and spelling out the latest with his funky speech cadence that's equal parts Tom Brokaw and Christopher Walken. You'll never see this guy kicking back behind the anchor desk with a teleprompter—at least we hope not, because that would just be weird. Vanocur is the man on the street, at the Capitol, in your face and everywhere else.
ABC4.com2. Ben Winslow, Fox 133. Nineveh Dinha, Fox 13
Best Weather "Jock"
Brett Benson, Fox 13
Good, humorous promos from local TV news are too few and far between—which is why Fox 13's recent spot for evening weatherman Brett Benson was so noticeable. The ad begins as a sincere portrait of Benson's lifelong sports obsession, as well as his years playing BYU football, segueing into his decision to hang up the cleats and pursue meteorology. Then comes the surprise sucker punch from former coach LaVell Edwards: "Yeah, he was never really a very good football player." Hey, the gridiron's loss is our gain. (Pictured at Iggy's Sports Grill this year's Best Sports Bar)
Weeknights, 5 and 9 p.m., Fox 13, Fox13Now.com
Best Late-Night Talk Radio
S.P. Romney, K-Talk 630
South Jordan-based KTKK AM 630 is the third-oldest talk-radio station in the USA, as well as being in the uppermost percentile for round-the-clock psycho-conservative chatter. K-Talk has never heard a conspiracy theory or right-wing cause it couldn't fully embrace and re-spew. Which makes long-time local talker S.P. Romney's late show all the more of an anomaly: He's the only local radio host monologue-ing and taking calls between 10 p.m. and midnight, and he doesn't sound like he's holed up in a bunker with a rifle and a Bible waiting for the End of Days. Romney (yes, he's related to that Romney) is no Air America bleeding heart, either—he's just a regular Joe who's a little smarter than your neighbor, and you'll never have to go through a call screener to get to him.
Weeknights, 10 p.m.-midnight, K-Talk 630 AM, K-Talk.com
More Best of Utah Categories

Goods & Services
Nightlife |Food & Drink
Active Life | The Canyons



Or Continue Reading Media & Politics:

Best Public (Not) Radio
UtahFM.org
It was launched three years ago in reaction to programming changes at KRCL 90.9 and, through much trial and error, online "radio" station Utah Free Media (UtahFM.org) has become what the classic KRCL used to be: unpredictable, messy and constantly operating on the fly. You may not always know what you're going to get, but whenever you tune your computer or iPhone to UtahFM, it's never dull or repetitive. From Portia Early's Unsigned, Uncensored (local music) to Bill Boyd's Soul & Motown Monday (just what it sounds like) to Teresa Flowers' Obsessions (arts and moody tunes) to The Suicycles' Waiting for the Rapture (a rock & roll house party) to Dungeon Crawlers (a different spin on geek culture) and a dozen other disparate shows, UtahFM is too recklessly cool to be called "radio."
UtahFM.org


Best Music Professor
Dave Morrissey, KRCL 90.9
Tuesday-night KRCL host Dave Morrissey comes across like a hybrid of a thoughtful, erudite NPR host and a trivia-steeped music nerd lugging around crates of cool vinyl—in short, everything you want in an indie-rock (but in no way limited to just indie-rock) DJ. His outside-of-the-box track choices make even overplayed classic acts like Radiohead and Wilco sound fresh again, and his new-artist choices are consistently ahead of the mainstream and public-radio curves. If you want a real musical education, this is where you should be tuned in on Tuesday nights.
Tuesdays, 8-10:30 p.m., KRCL 90.9 FM, KRCL.org


Best Haunted House Attraction
"Machete" at Castle of Chaos
Most Utah haunted houses have some sort of homage to horror flicks among their attractions, whether it's Jason in his hockey mask jumping out from a dark corner, Freddy Krueger and his deadly fingernails chasing patrons down a tight alley or Leatherface firing up his chainsaw. But none of them have an honest-to-goodness Hollywood headliner like Danny Trejo, star of Machete and veteran of plenty of horror flicks, including Rob Zombie's Halloween remake, Hood of Horror and The Devil's Rejects. He spent four days at the Castle of Chaos in 2010, thrilling fans and scaring those ignorant of his identity. You don't want to forget Machete!
CastleOfChaos.com


Best Zine Junket
Alt Press Fest
On rough estimate, there are more than 100 different zines and small publications circulating around the Wasatch Front, mostly unknown to the masses. In a better effort to showcase them, the Salt Lake City Main Library (headed by zine catalog creator Clinton Watson) launched the Alternative Press Festival, transforming the library's main promenade into an underground literary bazaar. The 2010 festival saw thousands checking out the printed works, helping publications gain a broader audience in the process.Salt Lake City Main Library, 210 E. 400 South, Salt Lake City, 801-524-8200,
AltPress.SLCPL.org



Best TV News Hottie


Nineveh Dinha, Fox 13


Even in her third year of handily winning our semi-prestigious Best TV News Hottie category, Fox 13 reporter/weekend anchor Nineveh Dinha is still "humbled" by your votes. "This is the girl who never got asked to the prom by a guy," she says. "I'm so appreciative that people think I'm 'hot.' I don't think I am, but I'll take it and say thank you!" Still, Dinha is a serious, award-winning journalist who has her smoky eyes on other prizes—like our Best Anchorwoman and Best Reporter slots. Hope Woodside and Chris Vanocur, watch your backs.


Fox13Now.com2. Debbie Worthen, KUTV 23. Shauna Lake, KUTV 2





Best TV News Station


KUTV 2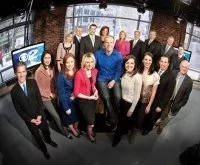 This is a new development: After countless years (literally—our archives only go back so far) of finishing in second place, KUTV 2 finally came out on top of Fox 13 in Best of Utah voting with City Weekly readers. Maybe this will make working right across Main Street from KUTV less awkward. Channel 2 recently overtook the venerable KSL 5 in local news ratings as well, proving that tenacity, good reporting, smart programming and, yes, giving away a few hundred iPads during Sweeps really can make a difference.


Connect2Utah.com2. Fox 133. KSL 5




Best PR Bombshells


Bombshell Music & Media


You might not be immediately familiar with the names Teri Mumm and Eugenie Jaffe, but if you live in Utah, you probably know their work. Appropriately named Bombshell Music & Media, this duo works relentlessly creating full-service PR campaigns for such clients as the Utah Arts Festival and Epic Brewing Company. Key ingredients to their successes are certainly smarts, ingenuity, refined tastes and their unique ability to think along distinctive, creative lines. But the cool part of Bombshell is that they integrate music and media into everything they do and figure that if they're having fun, other people will.


801-809-7687, GetBombshell.com




Best Editing of an Anti-Gay Conference Talk


Boyd K. Packer's "Cleansing the Inner Temple"


A statement made by LDS Church Apostle Boyd K. Packer at the Oct. 3, 2010, General Conference drew protests from LGBT activists. "Some suppose that they were pre-set and cannot overcome what they feel are inborn tendencies toward the impure and unnatural. Not so," Packer said. "Why would our Heavenly Father do that to anyone?" Later, the official transcript was edited, substituting "temptations" for "tendencies," and eliminating the "Heavenly Father" question entirely. Even the title got changed to "Cleansing the Inner Vessel." If the church meant to soften Packer's homophobia, it failed—the statement is hurtful either way.


Best Arts Enthusiast & Donor


Bruce Bastian


When most people think of Orem-based Bruce Bastian, they think of the Human Rights Campaign or gay-rights activism, but Bastian is one of the largest donors to the arts in Utah. As the namesake of the B.W. Bastian Foundation, the arts enthusiast has donated millions over the years to more than a dozen different visual, performance and literary arts groups. That's turned some important heads. In 2010, Bastian was appointed by President Barack Obama to the President's Advisory Committee on the Arts for the John F. Kennedy Center for the Performing Arts.


BastianFoundation.org




Best Conservative Climate-Change Advocate


BYU Professor Barry Bickmore


Being a BYU geochemist doesn't mean you just toe the line—just ask Barry Bickmore. Not only has the conservative BYU professor been an important voice on the reality of climate change, but he's also been a vocal critic of those who are out of touch with this reality. On his blog, he's stuck it to Sen. Orrin Hatch, R-Utah, for fudging his research, citing the senator's reliance on bad data from nonscientists as well as Hatch's reliance on a single paper that "disproves" humans are causing climate change. Bickmore then does exactly what Hatch doesn't—describes, in simple language, the problems with deniers' arguments.


BBickmore.wordpress.com




Best Longshot


Claudia Wright


Nothing fired up progressive Utahns more in the past year than congressional candidate Claudia Wright, an educator selected by a citizens' committee which sought a liberal nominee to challenge Blue Dog Democrat Rep. Jim Matheson. While the fire and momentum of "Bidder 70" Tim DeChristopher got the campaign started, Wright proved fully capable of selling progressive policies as common-sense reforms. Though she eventually lost in the primary, Wright deserves props for garnering 45 percent of the delegate vote at the Democratic Convention.



Best Sports Reporter


David James, KUTV 2


Put another Best of Utah win on the scoreboard for David James, the hardest-working (or is it hardest-playing?) man in local jock news. His Saturday/Sunday Talkin' Sports on KUTV is the first and last word in weekend sports, and his KFAN 1320 radio show with Patrick Kinahan (the creatively titled DJ & PK in the Morning) takes care of the weekdays—and that's not even counting his extra-extracurricular work on KJZZ 14 and Fox Sports Network Utah (soon to be rebranded as Root Sports). DJ is smart, funny and ubiquitous—how can anyone else compete?


Connect2Utah.com2. Dave Fox, KUTV 23. Mike Runge, Fox 13






More Best of Utah Categories

Goods & Services
Nightlife |Food & Drink
Active Life | The Canyons



Or Continue Reading Media & Politics:
Best Reporter


Stephen Dark, City Weekly


Many great reporters have worked the keyboards at City Weekly. Combined, they've won hundreds of journalism awards. But few have had the raw ambition to get better with every piece of writing, with every assignment, with every story. Stephen would be the first to tell you he had a lot to learn when he joined our ranks several years ago (actually, he had less to learn than he believes). But, learn he did, all the way to being named 2009 Best Newspaper Reporter by the Utah Headliners chapter of the Society of Professional Journalists. A Stephen Dark story is one that will not only engage a reader, but also make that reader feel a strong connect with the subject. Perhaps it's his polite British roots that enable him to make peace with the most onerous of characters, allowing them to reveal matters they would not tell a lesser interviewer. Stephen takes that material and spins it into a tale of utter conviction because, first and foremost, Stephen is a man of conviction himself, replete with a strong ethical and moral base that never wavers. Two things to know about Stephen: He's a boxer—the gentleman's sport—and he's a fantastic fire and grilling cook, learned during his time spent in Argentina. And you thought reporters were just heavy drinkers.


2. Robert Gehrke (The Salt Lake Tribune)3. Jesse Fruhwirth (City Weekly)




Best Biographical Book


Derek Hunter Is a F**k


Those who know the Pirate Club creator are already aware of his tales of dickish behavior, but the public in general was thankfully unaware of it all ... until now. Stories of trying to get laid, roommate torture, surprising life changes and horrible times spent in Utah County fill the hilarious comic and give readers an unexpected look into the normally private artist's early college years. Not a shabby read for $3.


AltPress.SLCPL.org/node/1490




Best Beer-Guzzling Siskel & Ebert


The Big Movie Mouth-Off



Two beard-stroking movie critics yakking about the latest movies may lead you to fear tweedy academic discourse on the "cinemah." But former Deseret News (and now MSN) critic Jeff Vice and his "heterosexual life partner," SLUG's Jimmy Martin, bring the same lively banter characteristic of their Geek Show Podcast interplay to a TV incarnation. Sitting at a table in Brewvies with mugs of beer, Vice and Martin cover the range of local releases from action spectacle to serious drama, mixing the insight of the hard-core movie buff with the light touch of the geeky enthusiast.


Xfinity On Demand, Facebook.com/BigMovieMouthOff




Best Tipsy Poli-Sci Fix


Drinking Liberally at Piper Down


Sometimes you've just got to get down with a group of like-minded lefties—even better if you can toss back some cocktails and engage in a bit of lively political discussion. That's what Drinking Liberally is all about. Twice a month, Piper Down transforms into Glenn Beck's worst nightmare, with dozens of free-thinking nutcakes led by guest speakers such as enviro activist Tim DeChristopher and U professor Tim Chambless. Fight the power!


Second & fourth Friday of the month, 6:30-9:30 p.m., Piper Down, 1492 S. State, Salt Lake City, DrinkingLiberallySLC.org






Best Radio Station


X96


It's almost impossible to find someone who doesn't listen to 96.3 at some point during the day or night; the station has achieved the marketing dream of having its brand ingrained in the brains of every desirable demographic in the land. X96's current on-air roster is leaner than it's ever been—the veteran Radio From Hell show in the morning, Marci Wiser mid-days, Todd Nuke'Em afternoons and Corey O'Brien evenings—but they still connect with The Kids (and The Parents). X96 also recently righted a long-running wrong, with O'Brien re-instituting a local-music slot on the station (Listen Local First, Thursdays at 9 p.m.), and it seems that more new music is creeping into the grunge-leftovers "alternative" playlist, as well.


X96.com2. KRCL 90.93. 97.1 ZHT






Best Citizen Journalist
Eric Ethington
With a combination of local and national news—as well as firsthand reports from the blogger himself—Eric Ethington's Pride in Utah blog sets a high bar for citizen journalism. He's one of Utah's pre-eminent gay-rights activists—and thus is sometimes the subject of his own news reports—but readers don't have to worry about hidden bias in Ethington's reports because he honestly tells you where he's coming from. He's a firebrand, for sure, but that seems appropriate for a community that itself is beset with a burning desire for societal change.
PrideInUtah.com


Best Green Vision
HEAL Utah
Utah may not be the most forward-thinking state when it comes to reducing its carbon footprint, but the brains at HEAL Utah could help our state move from brown to green. After three years of study, the group developed the Renewable Roadmap, which shows how Utah can reduce its current levels of carbon emission by 100 percent in the year 2050, using a combination of solar, wind and geothermal power. Better yet, the plan isn't just based on some hippies' best intentions—it's designed using existing technologies. The roadmap is there; now it's just a matter of getting Utah policymakers to ask for directions toward a greener future for Utah's energy needs.
HEALUtah.org


Best Mormon Myth Busters
HolyFetch.com
Whether it's Bunko Night busybodies or a clutch of ex-Mos enjoying a pint at their favorite bar, Utahns of all stripes—active and non—like to talk about the LDS Church, especially rumors. Finally, a site has dedicated itself to dispelling—or verifying—urban legends about the Latter-day Saints. Here, you can check on which famous people are Mormon (Ted Bundy? Yes, until he became a Hindu on death row. Eliza Dushku? No, but her family is). There are also interesting folklore and trivia tidbits, like the idea that Cain is Bigfoot, or which presidential administration was staffed with the most Mormons. While the site leans strongly to the apologetic side, it also admits it's not meant to be serious. That being said, we would contend they're just playing nice by asserting that Yoda was not modeled after LDS Church President Spencer Kimball.
HolyFetch.com




Best Public Radio Station


KUER 90.1


With the mind-numbing glut of conservative talk radio and redundant music stations along the Wasatch, it's comforting to overhear so many conversations begin with, "I heard this on NPR ..." A smart mix of National Public Radio programming and local content, like Doug Fabrizio's RadioWest and Steve Williams' Nighttime Jazz, makes KUER 90.1's programming tough to beat—not just in Zion, but across the United States. Should anyone ever accuse you of being a "dumb Utahn," simply reference KUER and drive off triumphantly in your hybrid.


KUER.org2. KRCL 90.93. KCPW 88.3




Best Campaign


I Am Equal


With the simple gesture of painting a logo onto the palm of their hands, thousands of Utahns have lined up to get their photo taken for this grass-roots campaign. Photographer Matt Spencer and Jason Beckett started the project with the goal of getting 100,000 people to pledge solidarity for human rights and equality, starting in the equality hotbed of Salt Lake City. Now the campaign is branching out to other U.S. cities with plans for a global tour.


IAmEqualProject.org




Best Community Collaboration


Its1AM.com


Originally created to be a notepad forum for the poetic reader, Jake Trimble started his Website in hopes of inspiring the community at large with anonymous photographed chapbook posts. But his personal life took precedence, and he shut it down months after it started. Overwhelming public demand (along with a 2009 Best Of Utah win) encouraged him to bring it back. Relaunched to be submission-friendly, anyone can anonymously upload a picture or written work. All material on the collaborative project is shared freely, without author names or credits, as an open source of creativity and as a public journal encouragement. This is a form of art the public can truly call their own.


Its1AM.com





Best Radio Show


Radio From Hell, X96


Radio From Hell has won this category for at least 10 years running now—we've kind of lost count, and we're pretty sure Kerry Jackson, Bill Allred and Gina Barberi have, too. It's still the morning radio show for people who hate morning radio shows, free of the tired trappings of consultant-approved gimmicks and "wackiness"; just three (or four, counting producer Richie T. Steadman) real people riffing in a real funny manner on the news, pop culture or whatever happens to be pissing them off lately (it's a growing list). Asked to provide a single-word comment on their latest BOU victory, we received: "Ack!" (Bill), "Humble" (Gina), "Spoiled" (Richie) and "Q'apla!" (Kerry). That'll do.


Weekdays, 5:30-10 a.m., X96.com/rfh2. Z Morning Zoo, 97.1 ZHT3. Maximum Distortion, KRCL 90.9






More Best of Utah Categories

Goods & Services
Nightlife |Food & Drink
Active Life | The Canyons



Or Continue Reading Media & Politics:

Best Person to Give White Mormon Dudes a Good Name
Jimmer Fredette, BYU

We might as well get used to the idea that our exciting nightlife and forward-thinking politicians are never going to retool the nation's image of Utah. So, where to look other than Jimmer Fredette? In case you've been living in a cave, Fredette is BYU's star basketball player who regularly posted 30-40 points a night in the 2010-11 season and was practically a permanent fixture on ESPN's SportsCenter. He's no smooth-shooting athletic powerhouse, but rather a slightly dorky, clean-cut white dude who would still look at home dribbling around in the church gym. Still, if he makes a splash in the NBA draft, we're happy to be sort-of cool by association.
BYUCougars.com




Best Talk Radio Show


RadioWest, KUER 90.1


Host Doug Fabrizio and intrepid producer Elaine Clark pack more intelligence, information and heart into a single RadioWest hour, five days a week, than most stations (public or commercial) can manage all month—or all year, in some cases. Just as Utah is lucky to have an NPR affiliate like KUER, we're even luckier to have a show of RadioWest's quality and cachet produced in our own backyard. But, as always, we have to ask: What's a guy as good-lookin' as Fabrizio doing on radio, anyway?


Weekdays 11 a.m.-noon, KUER 90.1, KUER.org 2. RadioActive, KRCL 90.93. The Nightside Project, KSL 102.7/1160




Best Soul-Stirring Lectures


Jung Society of Utah


Psychologist Carl Jung, compared to his peers, continuously went out on a limb in his research, from validating mystic divination to studying alchemy to relating his theories on collective unconscious. He was a luminary and, for that, today he remains revered. Machiel Klerk founded the Jung Society of Utah in 2009 not only to honor the psych guru but also to create educated, meaningful dialogue in Salt Lake City. The monthly meetings, on the first Thursday of each month, offer lectures on relevant topics, be they addiction, love or mythology.


JungUtah.com




Best Street-Taco Connoisseur


Kelly Peterson, SLCTacos.com


We all have our food passions, but not many turn those passions into an invaluable resource for others. From a simple mission statement that he summarizes as, "I love tacos!" Kelly Peterson has set out to chronicle the restaurants and street vendors who serve up Salt Lake City's finest collections of meat, cheese and condiments wrapped in a tortilla. Reviews and taco-related ephemera are part of the regular blog postings that have given fellow tacoficionados an invaluable way of guiding their gastronomic wanderings.


SLCTacos.com




Best Urim & Thummim of Mormon Politics


KSL Radio's Doug Wright


Over the years, Doug Wright's talk-radio show has become a confessional for local political leaders. Wright's political banter is akin to a Boy Scout chatting with a Scoutmaster beside the campfire. Wright, who won the 2010 "Personality of the Year" for large market by the National Association of Broadcasters, is so earnest, in fact, that you're apt to hear elected officials cry, rationalize their bad decisions, profess a love of their wives and/or bitterly complain about federal control. Several have made a point to launch or end their races on his show. And when they are occasionally hoisted by their own petards, nobody does "Wrighteous" indignation better than our man Doug.


The Doug Wright Show, 9 a.m. to noon weekdays, KSL 102.7 FM/1160 AM, DougWright.KSL.com





Best Local Blog


BigShinyRobot.com


Despite their affiliation with a certain "faux" weekly paper produced by a Denver news corporation, we have to hand it to Big Shiny Robot: They know how to rally the votes. "They," according to their own propaganda, being a team of professional robots dedicated to digitalizing the latest news and reviews in comic books, movies, TV, toys, games and all things "nerdy." In addition to being highly attuned to their material (woe unto any geek who ventures into this realm without the facts), BSR's editors and contributors are also pretty funny. When the 'bots gain humor, it's time for the humans to panic.


2. Gavin's Underground3. UtahBeer.blogspot.com




Best Sky-High Chutzpah


LDS Church Office Building BASE jumpers


Marshall Miller, 32, and Hartman Rector III, 28, allegedly BASE jumped from the 26th floor observation deck of the LDS Church Office Building on Nov. 12, 2010. (BASE is an acronym for buildings, antennae, spans and Earth—the objects from which jumps are executed.) Witnesses saw the men parachute to the ground and then drive off in a waiting SUV, evading security guards and cops. They were later identified and cited with trespassing and disturbing the peace after their faces were plainly seen in LDS Church security videos. While there isn't a law that prohibits BASE jumping, the daredevils, while appearing to land safely, actually landed on the church's s—t list. Miller pleaded guilty to trespassing on March 2, but Rector plans to fight the charges in court.


Best Lionhearted Furry Mascot


Leo the Lion, Real Salt Lake


Real Salt Lake's mascot, Leo the Lion, is the epitome of the team he (we assume it's a he) represents. His gymnastics on the field are matched only by his enthusiasm for stoking up the cheers of the home crowd and gently encouraging children with graceful gestures and pats on the head. Leo has a sinewy, muscular way of covering the field that complements the players. Whether he's hanging from the stands, somersaulting on the pitch, or walking on his hands all the way down the stadium steps, he echoes the energy of the fans around the stadium with his own particular flair and verve.


RealSaltLake.com




Best Benefit for Local Love


Local First Utah's "Celebrate the Bounty"


Finding people to get behind the mission of Local First Utah isn't hard; City Weekly's publisher Jim Rizzi supported it so much, he agreed to serve on its board. More and more, the community is turning out for Local First Utah "Celebrate the Bounty" bash held in October. In 2010, organizers got the best restaurants in town to provide delicious eats, the Joshua Payne Orchestra to provide a stellar soundtrack and Rico to open its warehouse doors to create an inviting—and huge—venue. The event helps shine a spotlight on local businesses that keep jobs and dollars in the community while adding greatly to the quality of life.


LocalFirst.org






Best Columnist


Bill Frost, City Weekly



So, what else is new? Bill Frost is a fixture, and not only in City Weekly, where he has been turning out sinister copy since the Clinton administration. Readers who can't read tune into Bill on Monday mornings when he joins Kerry, Bill and Gina on X96 for another round of "We're cool and clever, and you are, too, but the rest of Utah sucks." "Sucks" is most likely Bill's second favorite word, right after penis. He's come a long way since his early career at SLUG when he wrote under the name of Helen Wolf, a moniker he credits to former City Weekly editor Ben Fulton, who once referred to Howlin' Wolf as Helen Wolf. Like everything else, Bill ran with it in his mocking style that has led him through stints as official Ben Fulton taunter to a wisecracking TV columnist to his biting hit, The Ocho. Today's Billy Ocho contest: Send 1 or 8 reasons why Salt Lake City needs Bill Frost more than Ralph Becker to comments@cityweekly.net. If your pick is chosen, you'll get a $25 gift certificate or an evening watching the Derby Girls with Bill. Serious.


2. Robert Kirby (The Salt Lake Tribune)3. Paul Rolly (The Salt Lake Tribune)




Best Sacrilege That Isn't


Matt Page


City Weekly generally applauds artists who put a mustache on works of art in the name of satire. This paper, after all, is notorious for Photoshopping faces of local politicians onto bodies in compromising positions. Perhaps at one time in Matt Page's impressionable youth, our paper might have inspired the North Salt Lake graphic artist, an active Mormon, to load Photoshop and bring the quirk to revered LDS figures and ideas. His portrait of Joseph Smith rocking an iPod is a page out of our book. His work "Bee Young" shows a familiar photo of Brigham Young with a beard made up of bees. That so many of the faithful embrace Page's irreverent humor is heartening. Maybe in some small way, we helped warm up his audience.


MyRegisBlog.com





Best Local on Twitter


Ben Winslow, Fox 13


Is Fox 13 reporter Ben Winslow really, as some of his media peers have postulated, a cyborg fused with a smartphone and wired directly into Twitter? Or is he just the future of journalism? Hate to break it to you, crusty old newsmen: He's street, he tweets, get used to it. @BenWinslow's seemingly nonstop stream of headlines, info, links, retweets and the occasional snarky quip or musical selection is all the more impressive when you consider that there's rarely a dud or a throwaway. If you want to be plugged in, follow this guy.


Twitter.com/BenWinslow2. WWJD in SLC3. Dooce






More Best of Utah Categories

Goods & Services
Nightlife |Food & Drink
Active Life | The Canyons



Or Continue Reading Media & Politics:

Best Comedy Risk
Marcus: The Hand That Feeds
Local comedian Marcus took one of the biggest risks any independent comedian could have made at this stage of his career: choosing to pass on a network-controlled comedy special and instead filming one on his own dime for a Utah crowd at Kingsbury Hall. The Hand That Feeds became one of the most popular locally produced DVDs in 2010, solidifying him as a hometown favorite and ultimately preparing Marcus for the next step.
Facebook.com/ComedianMarcus


Best Reason Not to Underestimate West Valley City
Mayor Mike Winder
It's evident that Mayor Winder, of the dairy farm clan, is downright bullish on WVC, a community that often gets a bum rap. Now 30 years old, the city's broad boulevards buzz with diversity and commerce. The city's Cultural Celebration Center and newly minted Maverik entertainment arena host hockey and world-class events. In addition to growing its fiberoptic UTOPIA infrastructure, WVC recently dedicated a traffic lane on 3500 South for its rapid transit, called MAX. A city program offers non-English speakers the chance to learn English via free classes. But perhaps most surprising was the Mormon Republican mayor's support for WVC's anti-discrimination ordinances, which forbid denying housing and employment based on sexual orientation and gender identity. "Standing up against prejudice, discrimination and bigotry is not a Christian virtue alone," he said, "for it is humanity's virtue."




Best Utahn


Jerry Sloan


As a guy who always called the shots and made the rules, Jerry Sloan raised speculation with his abrupt midseason departure from his position as Utah Jazz head coach. But amid the conjecture, one theme emerged: universal admiration for the curmudgeonly old-school coach who led the team to 1,221 regular-season victories and was the longest-tenured coach in professional sports. Sloan was a one-of-a-kind presence: fiery, determined and often foul-mouthed, yet polite and down-to-earth off the court. Whether it was due to weariness or player insubordination, he decided he was done and didn't look back. No compromises, no second guesses—the same way he ran the franchise for 21-plus years. We'll miss you, Jerry.


2. Tim DeChristopher3. Jon Huntsman Jr.




Best (Sane) Mormon Blog


Mormon Child Bride


No, this isn't a blog about polygamy, and there are no cookie recipes or photos of place settings or children, either. Rather, the author, Stephanie—a devout Mormon who's a liberal, a feminist and a teacher—blogs about her faith, her frustration with closed-minded members of her church, being an educator and, occasionally, the TV/books that she likes/hates. It's an always-revealing and often funny glimpse inside the mind of someone who speaks up for gay marriage, feminism and faith in God, eliciting praise and verbal stonings from all sides. As the sidebar on her blog says, "I'm either a complete apostate Mormon, or I'm just saying what we are all thinking." Let's hope it's the latter, and that others start speaking up.


MormonChildBride.blogspot.com




Best Word on the Street


New Graffiti Publishing


The Internet can be a wonderful marketplace of ideas, but it can be hard to window shop when you don't really know what you're looking for. That's why the guerrilla-poetry insurgents of New Graffiti Publishing have taken to introducing new local artists online as well as in the public space. Every month, the publication pairs a visual artist with a poet, author or essayist and creates a work that is taped on street-corner lampposts, inserted into magazines or made into postcards or any other format that can bombard the public space with new local artists every month. From slam poets to photographers and essayists, New Graffiti Publishing is introducing the creative works of passionate, struggling artists to the public, one flier at a time.


NewGraffitiPublishing.com




Best Homegrown Record Label


North Platte Records


The idea of their own record label started as a semi-joke between musicians McKay Stevens and Joshua James several years ago. Now, looking back, they've crafted the most successful label in Utah County, if not the entire state. How? They say it's all about community. From grass-roots marketing, sharing gigs and recording sessions, it's common to see the labelmates all pitching in. James leads the entourage, along with Stevens' The Vibrant Sound and Night Night, Desert Noises and the newest addition, Parlor Hawk.
NorthPlatteRecords.com


Best Music-Inspired Zine


Paper Noise


Nick Potter found an outlet for his musical, artistic and literary passions with the Paper Noise zine, printed for the 2010 Alt Press Fest. He made a mixed bag of obscure music available for download at PaperNoiseZine.blogspot.com, and artists created pieces—writings, comics and visual art—to be included in the zine while they listened to the mix. A second volume—mainly Potter's works—was released at Craft Lake City, followed by a collective effort for the 2010 Utah Humanities Book Festival.


PaperNoiseZine.blogspot.com




Best Advocacy Journalism


RadioActive, KRCL 90.9


Most monotone radio news shows fall flat compared to the progressive head of steam built up weeknights by the hardworking crew at KRCL's RadioActive. Troy Williams and company take pains to incorporate topical and provocative subjects along with localized pop-culture material, bringing regular listeners, young and old, to the dial, a feat rarely pulled off by anyone in local news. Williams looks out for underdogs and makes no apology for advocating for peace and justice, LGBT rights, feminism and the environment.


Weeknights, 6 p.m., KRCL 90.9, KRCL.org




Best Heart on His Sleeve


Crossing Guard Kevin Bunting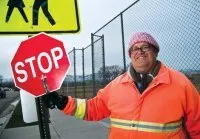 Drive along California Avenue just past Redwood Road between 7:30 and 8:30 a.m. and you're likely to see a man with a stop sign waving at you. Kevin Bunting, 55, spends two hours every weekday—one in the morning and one when school lets out—as a crossing guard, and spends the remainder of his working day delivering flowers. While he bemoans cars that try to sneak past when he's in the crosswalk escorting folks across, it's clear from the way he peers at passing cars, waving at those inside, that he innately understands the universal need to connect. Bunting's simplest of gestures defines that unknowable heart that is the human story of Salt Lake City, and we are all the richer for his presence.


Best Sports Flack


Real Salt Lake PR Manager John Koluder


Real Salt Lake's publicist, John Koluder, reminds us that public relations aren't always obstacles to be circumvented. Previously media relations manager at soccer giant Chicago Fire, Koluder's gentle wisdom makes dealing with Real a pleasure. His knowledge and passion for the game serve to only deepen media's appreciation for the Real team's evolving artistry. He's a quiet guy with, in keeping with the team's mascot, the heart of a lion.


RealSaltLake.com




Best Utah County Revolutionaries


Revolutionary Students Union


Embedded right in the heart of the reddest county of one of the reddest states in the nation is the Revolutionary Students Union, a Utah Valley University activist group that rallies against capitalist excess from the belly of the beast. Founders Greg Lucero and Chris Manor rally on issues like immigration and higher education funding. They also hold workshops on the philosophical underpinnings of the bigger issues such as imperialism, capitalism and, of course, revolution. Hasta la Victoria!


UVURSU.com




Best Local Zombies


Ritual Pictures


This little zombie studio that could has been crafting small-budget zombie flicks driven largely by the (fake) blood and (real) sweat and tears of owner Russ Adams. The studio has already debuted its first picture, Oisin, a medieval zombie piece set amid the hysteria of the Inquisition. The current endeavor, The Light of Daigh, (which is still looking for zombie-loving financial backers) plops the undead horde amidst the onslaught of the Black Plague. The studio's pictures employ local actors and sculptors looking to put Ogden on the map for future innovations in zombie gore and lore.


RitualPictures.com






More Best of Utah Categories

Goods & Services
Nightlife |Food & Drink
Active Life | The Canyons



Or Continue Reading Media & Politics:

Best Tweets from the Hill
Robert Gehrke, The Salt Lake Tribune
It's not easy covering the Legislature; it's harder still to cover all the issues 140 characters at a time. But when this tweetage is coated with the wit and jaded cynicism of a top politics reporter like the Trib's Robert Gehrke, the result is pure Twitter inspiration. Like tweeting about Sen. Mike Lee's presentation to the state body: "… And Sen. Mike Lee whips out the pocket Constitution! Everybody drink." Or lamenting a dull Senate floor debate with, "Looks like I picked the wrong day to quit snorting bath salts." Or his sage analysis of a breakdown of decorum on the Senate floor: "Oops. Senate lost its quorum. Half the body kind of wandered off during a vote on an Alzheimer's awareness bill. Make your own joke." Whatever the breaking situation, @RobertGehrke knows how to sling the most Hill-arious hashtags from the Hill that keep us coming back for more.
Twitter.com/RobertGehrke


Best Dem on Public Health
Rep. Jennifer Seelig

In the sex-phobic Legislature, Rep. Jennifer Seelig, D-Salt Lake, somehow gets results on sexual health bills. In 2011, she got a law passed to empower abandoned teen moms to make decisions for themselves about vaccines, a bill opposed by some conservatives. In 2009, she carried a bill to allow people to purchase antibiotics for sexual partners who might have been exposed to chlamydia or gonorrhea, especially if that partner can't or won't see a doctor. While her official title is Minority Whip, Seelig is able to use her infectious smile and friendly demeanor to get lawmakers on her side.


Best New Newspaper
Salt Lake Street News
In the summer of 2010, when the debate over the panhandlers in downtown Salt Lake City was raging, the arrival of Salt Lake Street News was a breath of fresh air. Homeless people produced content for the newspaper and then actively sold it on the street for $1. They could then use the money to improve their lot. Some street vendors were aggressive, but others, such as Dennis, who held down the corner of Main and 300 South, helped bring home the message that you can help the homeless without subsidizing drug addiction by helping them earn a buck. Dennis and the Street News, we salute the wisdom of your enterprise.
SaltLakeCityMission.org



Best Utah Politician


Peter Corroon


He may have been trounced in his 2010 gubernatorial bid—where, as a Dem, he partnered with a Republican running mate (a woman, no less), making his the first "bipartisan" ticket in Utah—but at least Salt Lake County Mayor Peter Corroon can still rock the CW vote. Readers no doubt appreciate his down-to-earth management style, fiscal restraint and gallant attempt to make Utah Democrats smell less like Limburger cheese at the polls. The truth is, if more candidates of Corroon's caliber got in the game, the tighty-righty GOP oligarchy that thinks it runs the state might have to yield the floor more often. So keep an eye on Corroon. Anyone who can preside over a flood, oil spill and Herriman fire like Corroon did in 2010 and maintain the county's AAA bond rating in a crap economy is far from a has-been. He may have been just getting warmed up.


2. Ralph Becker3. Jim Matheson




Best Unpredictable Columnist


Robert Kirby


Kirby's grouchy-grandfather persona in his Salt Lake Tribune columns might be enough to keep us returning to his column at a time when journalism seems ever more bland. Add to that his light touch and self-deprecating humor, and you've got a winner. But ultimately, it's his unpredictability that proves to be the real hook. One day, it's a riff on Brian David Mitchell's hairstyle, another it's making cookies with the family. And then he will write, in painfully simple language, the horror of his daughter being mauled by a dog. Kirby's gift is that rather than recycling life experiences to fill column inches, he seeks to add to our human understanding of one another.


SLTrib.com




Best Inspirational Podcast


Sending Messages


Serving as one of the few creative outlets in a local west-side juvenile detention center, this Spy Hop-funded venture has earned praise from listeners and fellow podcasters alike for its raw content. Sending Messages is completely written, recorded and produced by the students themselves, counseled by Adam Sherlock (A Damn Movie Podcast). The show gives students the opportunity to express their feelings however they wish in an uncensored audio environment. Whether it be purely fictional or shaded fact, these stories come from the hearts and minds of youth looking for something better.


SpyHop.org




Best News for LGBT Students


Salt Lake City School Board's Anti-Discrimination Policy


Gay and transgender folks have never had it easy in public schools. It wasn't so long ago that East High shut down all of its noncurricular clubs in order to prevent the formation of a Gay-Straight Alliance. In December 2010, the Salt Lake City school board, by a 4-3 vote, narrowly adopted the first policy in the state protecting LGBT students, faculty and staff from unfair treatment. It may not eradicate the bullying and harassment that's commonplace in schools, but it was a bold move, and the board deserves applause.


Best Star-Search Website


TopBlip


Two Provo brothers took the overblown arena talent search we've come to recognize from reality television and transformed the concept into an Internet-based competition for the world to join in on. The site showcases talent videos from users of every stripe who compete for cash prizes, with viewers voting on the winner. It may not have the three-judge star power, but what it lacks in celebrity hype it gains in credibility. And that's far more appealing.


TopBlip.com




Best League of Their Own


Utah Blitz Women's Football


While it may take a moment to wrap your head around the notion of women playing tackle football, the Utah Blitz players are serious about a gritty gridiron experience. The Blitz launched their first season in 2010 participating in the Women's Football Alliance, a nationwide collection of more than 60 regional teams. While the first season didn't see the team earn a victory, you can see what the players and coaches have learned at open practices every Saturday morning, or catch the games at Judge Memorial High School when the Blitz's second season begins April 2.801-589-2618, UtBlitz.com




Best Mormon Feminists


Women Advocating for Voice & Equality


The Women's Advocating for Voice & Equality (WAVE) group has picked up the torch of Mormon feminism and is waving it in the faces of fellow saints. While the group is serious about female equality in the church, its members aren't demanding anything radical, like priesthood. They are taking the softer but firmer approach: collecting the wisdom of female voices in the church in order to use those perspectives in talks and discussions. The group is also acting as a resource for women conflicted by their faith and the culture of stuffy patriarchy. Finally, Mormon feminists have caught the next wave.


LDSWave.org






Worst Politician


Sen. Chris Buttars, R-West Jordan


Some were shocked when curmudgeonly Sen. Chris Buttars, R-West Jordan, retired from the Legislature at the close of the 2011 session. Perhaps it was because he finally qualified for the state's Cadillac health-insurance plan. City Weekly readers likely won't shed any tears over Buttars riding into the sunset; they voted him Utah's worst politician for three years in a row. His crass and obstinate stance on LGBT equality, his racial insensitivity and his pro-life blinders that shielded his eyes from even acknowledging the other side's position did not win him the love of our readership. After the shenanigans on the Hill in the 2011 session, it looks like it won't be too hard to find a replacement for Buttars as the Worst Politician.


2. Gary Herbert3. Carl Wimmer




Best Cool-Headed Cop


Salt Lake City Police Department Chief Chris Burbank


Just for taking his stand in summer 2010 on immigration, Chief Burbank deserves appreciation for injecting a sane voice into Beehive hysteria about Arizona's immigration law. In particular, Burbank's opposition to police officers being deputized to check on immigration status on people suspected of being undocumented provided a much-needed ballast to the anti-immigrant rhetoric of certain Utah legislators. Add to that his affable manner and his advocacy not only for community values but also for his own cops, and it's perhaps not surprising that some folks are talking about Burbank as future mayoral material.


SLCPD.com






More Best of Utah Categories

Goods & Services
Nightlife |Food & Drink
Active Life | The Canyons



Or Continue Reading Media & Politics:

Best Political Uprising
Bob Bennett Out
A thirst for a new outlook motivated Republican delegates who ousted the 18-year incumbent Sen. Bob Bennett at their convention. But some observers claim it was due to so many new delegates getting involved in politics. That fervor led to Bennett's downfall, in which he failed to get enough delegate votes to move on to his party's primary (eventually won by Sen. Mike Lee). Like it or not, it showed the democratic process works.


Best Turning a Blind Eye
Game Day at the U
As any dorm-dwelling University of Utah student can tell you, drinking on campus is strictly verboten. Verboten except on Saturdays, that is, when the Utah football team has a home game. In what is arguably former coach Urban Meyer's greatest legacy, on those days the University Police Department gives a pass to the pigskin-loving, beer-swilling masses who congregate on campus for pregame parties. It's like downtown SLC was during the 2002 Winter Olympics, a completely party-friendly atmosphere that simply isn't allowed on "normal" days, and a break from living in a straight-laced state.
UtahUtes.com


Best Wartime Congressman
Jason Chaffetz
After a false start or two, Rep. Jason Chaffetz finally put his hyped-up opposition to the war in Afghanistan on official record. In March 2010, he voted to continue the war despite his vocal opposition to it, for which he was awarded "Best War Hypocrite" in Best of Utah 2010. But in July, he was 1 of only 12 Republicans to oppose funding of the war, and told multiple media outlets that his vote was to support the troops, many of whom continue to die each day the war goes on. Willingness to take an unpopular position is proof that Chaffetz still has the potential to become a Utah Republican Utahns can respect—like his former boss Jon Huntsman—even when they disagree with him.


Best Anti-HIV Warriors
Juan Lopez & Claudia Gonzalez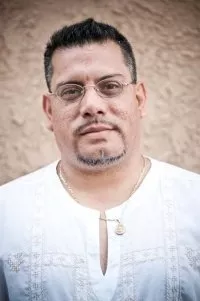 Juan Lopez's quiet, shy manner belies a dynamo of energy when it comes to promoting condom use in the gay and straight Hispanic community as part of Salt Lake City nonprofit Project Reality. He and the Department of Health's HIV outreach coordinator, Claudia Gonzalez, pop up at health fairs, community events and bars and clubs, handing out condoms and preaching the good word. At a time when the number of cases of HIV infection rates have never been higher in Utah, and STD infection rates are soaring on the west side, Lopez and Gonzalez deserve our thanks—they are heroes on the front line of a war most don't even know is going on.
Project Reality, 150 E. 700 South, Salt Lake City, 801-364-8080; 151 S. University Ave., Provo, 801-351-7118, ProjectReality.net; Department of Health, Bureau of Epidemiology, 801-538-6191, health.utah.gov/cdc


Best Rank Breaker
Lynn M. Hansen
In these polarized times when political debates can be little more than shouting matches, it's rare and welcome when someone from the conservative ranks crosses the aisle to recognize achievement. A former U.S. ambassador for presidents Reagan and Bush senior as well as an LDS mission president in Europe, Lynn M. Hansen wrote a potent guest column for the Standard-Examiner congratulating President Obama for pushing through health-care-reform legislation. He even went so far as to slap down Rush Limbaugh and Sean Hannity for "polluting" the airwaves with their factless invective. That's the kind of free speech that we truly enjoy.


Best Twitter Parody
Mike Lee, Esq.
With an image of the Constitution with black-out marks all over it, the Mike Lee parody Twitter account campaigned as aggressively as the upstart Senate candidate did himself. He was quick with retorts like "Gas leak @UVU—Public education is endangering our children. I pledge to not seek earmarks to keep these deathtraps in business!" He won our hearts with brief tweets like "Sylvester Stallone= Pelosi" and non sequiturs like "Lindsay Lohan's career is hanging by a thread and I feel divinely inspired to save it" or obscure Oregon Trail computer-game references like "My heart goes out to Haitians battling cholera. I've learned that slowing your wagon's pace & not trying to ford rivers helps." While Mike Lee, Esq. disappeared after the election, here's hoping his merciless tweets return.
Twitter.com/MikeLeeEsq


Best Laid Plan to Backfire at the Legislature
HB 477 "Secrecy Grab"
Our thanks go out to Rep. John Dougall, R-Highland, and the Republican-led Legislature for orchestrating the swift passage of a 2011 bill that hoped to clamp down on Utah's open-records laws known as GRAMA. In their breathtaking arrogance, lawmakers managed to outrage citizens and the media while embarrassing the state. After citizens statewide began clamoring and organizing to repeal the bill, Gov. Gary Herbert couldn't ignore what he called the "loss of public confidence." He requested lawmakers to reconvene to repeal the bill, which they did March 25. Bill sponsors now claim the bill was simply to "force a dialogue" about GRAMA in the face of 21st-century technology. The bill was a fabulous wake-up call for citizens and lawmakers, showing how easily this whole democracy experiment can go down in flames.


More Best of Utah Categories

Goods & Services
Nightlife |Food & Drink
Active Life | The Canyons