Page 7 of 7
Best Political Uprising
Bob Bennett Out
A thirst for a new outlook motivated Republican delegates who ousted the 18-year incumbent Sen. Bob Bennett at their convention. But some observers claim it was due to so many new delegates getting involved in politics. That fervor led to Bennett's downfall, in which he failed to get enough delegate votes to move on to his party's primary (eventually won by Sen. Mike Lee). Like it or not, it showed the democratic process works.


Best Turning a Blind Eye
Game Day at the U
As any dorm-dwelling University of Utah student can tell you, drinking on campus is strictly verboten. Verboten except on Saturdays, that is, when the Utah football team has a home game. In what is arguably former coach Urban Meyer's greatest legacy, on those days the University Police Department gives a pass to the pigskin-loving, beer-swilling masses who congregate on campus for pregame parties. It's like downtown SLC was during the 2002 Winter Olympics, a completely party-friendly atmosphere that simply isn't allowed on "normal" days, and a break from living in a straight-laced state.
UtahUtes.com


Best Wartime Congressman
Jason Chaffetz
After a false start or two, Rep. Jason Chaffetz finally put his hyped-up opposition to the war in Afghanistan on official record. In March 2010, he voted to continue the war despite his vocal opposition to it, for which he was awarded "Best War Hypocrite" in Best of Utah 2010. But in July, he was 1 of only 12 Republicans to oppose funding of the war, and told multiple media outlets that his vote was to support the troops, many of whom continue to die each day the war goes on. Willingness to take an unpopular position is proof that Chaffetz still has the potential to become a Utah Republican Utahns can respect—like his former boss Jon Huntsman—even when they disagree with him.


Best Anti-HIV Warriors
Juan Lopez & Claudia Gonzalez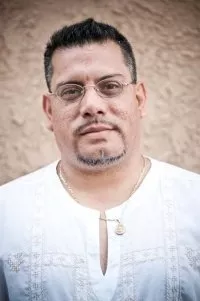 Juan Lopez's quiet, shy manner belies a dynamo of energy when it comes to promoting condom use in the gay and straight Hispanic community as part of Salt Lake City nonprofit Project Reality. He and the Department of Health's HIV outreach coordinator, Claudia Gonzalez, pop up at health fairs, community events and bars and clubs, handing out condoms and preaching the good word. At a time when the number of cases of HIV infection rates have never been higher in Utah, and STD infection rates are soaring on the west side, Lopez and Gonzalez deserve our thanks—they are heroes on the front line of a war most don't even know is going on.
Project Reality, 150 E. 700 South, Salt Lake City, 801-364-8080; 151 S. University Ave., Provo, 801-351-7118, ProjectReality.net; Department of Health, Bureau of Epidemiology, 801-538-6191, health.utah.gov/cdc


Best Rank Breaker
Lynn M. Hansen
In these polarized times when political debates can be little more than shouting matches, it's rare and welcome when someone from the conservative ranks crosses the aisle to recognize achievement. A former U.S. ambassador for presidents Reagan and Bush senior as well as an LDS mission president in Europe, Lynn M. Hansen wrote a potent guest column for the Standard-Examiner congratulating President Obama for pushing through health-care-reform legislation. He even went so far as to slap down Rush Limbaugh and Sean Hannity for "polluting" the airwaves with their factless invective. That's the kind of free speech that we truly enjoy.


Best Twitter Parody
Mike Lee, Esq.
With an image of the Constitution with black-out marks all over it, the Mike Lee parody Twitter account campaigned as aggressively as the upstart Senate candidate did himself. He was quick with retorts like "Gas leak @UVU—Public education is endangering our children. I pledge to not seek earmarks to keep these deathtraps in business!" He won our hearts with brief tweets like "Sylvester Stallone= Pelosi" and non sequiturs like "Lindsay Lohan's career is hanging by a thread and I feel divinely inspired to save it" or obscure Oregon Trail computer-game references like "My heart goes out to Haitians battling cholera. I've learned that slowing your wagon's pace & not trying to ford rivers helps." While Mike Lee, Esq. disappeared after the election, here's hoping his merciless tweets return.
Twitter.com/MikeLeeEsq


Best Laid Plan to Backfire at the Legislature
HB 477 "Secrecy Grab"
Our thanks go out to Rep. John Dougall, R-Highland, and the Republican-led Legislature for orchestrating the swift passage of a 2011 bill that hoped to clamp down on Utah's open-records laws known as GRAMA. In their breathtaking arrogance, lawmakers managed to outrage citizens and the media while embarrassing the state. After citizens statewide began clamoring and organizing to repeal the bill, Gov. Gary Herbert couldn't ignore what he called the "loss of public confidence." He requested lawmakers to reconvene to repeal the bill, which they did March 25. Bill sponsors now claim the bill was simply to "force a dialogue" about GRAMA in the face of 21st-century technology. The bill was a fabulous wake-up call for citizens and lawmakers, showing how easily this whole democracy experiment can go down in flames.


More Best of Utah Categories

Goods & Services
Nightlife |Food & Drink
Active Life | The Canyons