Best Way to Settle a Feud
Salt Lake City Fencing
Clubs and axes could surely settle a feud, but they lack a gentleman's grace and sportsmanship. And a 10-pace draw lacks any sense of parrying. But, ho: Fencing's games of foil, sabre and épée have stood the test of time—fencing is one of four games to have been included in every Olympic games. The sport isn't just for Olympians: The folks at Salt Lake City Fencing can teach the art of swordsmanship and all the fancy footwork needed to end a feud (or just have some fun) with individual or group lessons.
3030 S. Main, Suite 200, Salt Lake City, 801-455-1747, www.slcfencing.info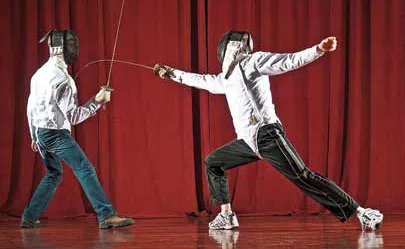 Salt Lake City Fencing
Best River Rats
Red River Adventures
In Moab, there are plenty of river adventures to be had, and plenty of river guides to take the daring down the wild Colorado River. But if you want to experience white-water rafting and all its grandeur without being babysat, you'll want to trust the competent guides of Red River Adventures. Travelers on Red River's small boats get to do their own paddling, facing the breaks and waves head-on for single-day and multi-day trips. The guides ensure a safe adventure, but also a fun one—which means you should be ready to get tossed into the drink and really enjoy the Colorado the way it was meant to be enjoyed—by the mouthful.
1140 S. Main Street, Moab, 435-259-4046, RedRiverAdventures.com
Red River Adventures
Best Art Appreciation experience
Art Fitness Training, Utah Museum of Contemporary Art
OK, so patrons didn't exactly get buns of steel at the Utah Museum of Contemporary Art's Art Fitness Training, but they did get to flex their art-appreciation muscles. The program lasted through three consecutive Saturdays in January. It was all about slowing things down—literally sitting with a piece of contemporary art for upward of 30 minutes—and squelching art anxiety like love-handle blubber during a workout regime. The focus is finding art empowerment, understanding that we already possess art-savvy tools and, of course, the wearing of spandex and headbands.
801-328-4201, UtahMOCA.org/Art-Fitness
Best Way to Just Sit
Boulder Mountain Zendo
After the SLC Zen Center fizzled out, two of Genpo Roshi's successors, Diane Musho Hamilton Sensei and Michael Mugaku Zimmerman Sensei, opened the Boulder Mountain Zendo in ArtSpace as a downtown haven for the study of Zen. Students can sit in blissed-out meditation each morning or attend talks and interviews with the teachers. While the center encourages students to sit within their Oriental walls, they also offer teaching methods so students may sit in front of a computer and participate in which include tele-courses, virtual temple days and online koan study.
230 S. 500 West, Suite 155, Salt Lake City; 261 W. Main, Torrey, 801-532-4975, BoulderMountainZendo.org

Best New Zoo Attraction
Rocky Shores, Hogle Zoo
At the risk of setting off a debate on the ethics of keeping wild animals penned up for humans' enjoyment, consider this a vote of approval for the Hogle Zoo's impending Rocky Shores exhibit and the arrival of four bears—one polar bear, three grizzlies—that will call it home. Scheduled to open June 1, the Rocky Shores' 3.5 acres will feature the four bears, along with seals, sea lions, river otters and bald eagles, and will serve as a long-term breeding and conservation facility for polar bears. Here's betting that Rizzo, the 14-year-old female polar bear, becomes a zoo favorite in no time.
2600 Sunnyside Ave., Salt Lake City, 801-582-1631, HogleZoo.org

Best Pointless Exhibitionism
Utah Undie Run
Ostensibly, the Utah Undie Run was designed to let the world know that Utah is not quite as uptight as the state's reputation might indicate. And organizers encouraged runners to mark their bodies with issues they wanted to see addressed by the state's Powers That Be. That might be a more effective strategy if the run were held when those Powers That Be were meeting in session at the Capitol, but it's probably too cold to run around in one's skivvies in midwinter. The loop from Gallivan Center around the Capitol and back again was quite a sight to behold Sept. 24, 2011. Another Utah Undie Run is already slated for Aug. 25 this year.
UtahUndieRun.com

Best Shrinkage for a Cause
Utah Polar Bear Swim
You know the maniacs you hear about who jump into icy bodies of water for the sake of bravado and testing their resilience to hypothermia? Yeah, well, they've come to Utah, and they want you to become a member. The club uses the event to raise money for relief efforts in Haiti as well as Utah County's Habitat for Humanity. If you've got $35 you want to go to a good cause, and you don't mind diving into Utah Lake in the middle of January to do it, then it's time to put your money where your Speedo is and become a Utah Polar Bear.
801-210-9429, UtahPolarBear.com

Best Artsy Road Trip
Central Utah Art Center's pARTy Bus
The Central Utah Art Center is Utah's leading contemporary art gallery, giving a platform for daring artists. Unfortunately for Salt Lake City art lovers, the museum is located 2 1/2 hours south, in Ephraim. That's where the pARTy bus comes in. The 54-passenger bus picks up passengers from Salt Lake City and Provo and takes them to central Utah. For $15, riders can enjoy drinks and snacks, as well as video art, on the ride, presented by local, national and international artists. Once at the museum, riders get into the art center and can also enjoy a free concert. It costs the same as taking the Wendover fun bus, and you're not broke when you ride back—if anything, you come back culturally rich.
CUArtCenter.org

Best Place to Get Your Zumba On
Fitness on 7th
If you're looking for the most welcoming place to debut your Shakira/Beyonce/J.Lo impression, Fitness on 7th is it. The new Zumba studio has a crop of hand-picked instructors with students so loyal, some call themselves "followers." The studio's seven-day-a-week class schedule offers a convenience that keeps the place buzzing with activity, but there is one reason followers keep coming back: the instructors. High-energy instructors lead every class and always bring fun and original choreography to the calorie-burning dance floor. The studio also offers strength and toning classes so you can get the booty sculpting you need to make sure you look good during the booty-shaking routines.
2226 S. 700 East, Salt Lake City, 801-244-2533, FitnessOn7th.com
Fitness on 7th
Best Downhill Transportation
Go-Ride
With mountains that rise over 6,000 feet from the valley floor surrounding the city, it's imperative for people who play outdoors to find the best way up the steep elevations and back down again. Go-Ride High Performance Bicycles is definitely the place to find the best high-end downhill transportation around, including bikes by Intense, Turner, Pivot and Yeti. But, more importantly, the owner and staff are some of the big names in the sport, with an amazing history of competing, filming and designing the best gear around.
3232 S. 400 East, Salt Lake City, 801-474-0081, Go-Ride.com

Best Reason to Fly South
St. George Winter Bird Festival
Birders from across the West flock to sunny St. George's annual bird festival every year at the end of January. For those interested in spotting more than 100 species of wild birds, from vermilion flycatchers to wily road runners, St. George is the spot. The festival allows Utahns to set up in the city or in bird hotspots across Washington County to check out the rare birds that like to stop in the area as part of their winter migration to warmer climates farther south. This festival is must for all those with birds on the brain, from would-be birders to hard-core avian enthusiasts.
RedCliffsAudubon.org

Best Sweat Sensation
Advanced Training Performance
If you're looking to get out of a workout rut or need a push from personal trainers, challenge yourself at Advanced Training Performance. Recently added to the ATP program is a group fitness class, Decathlete Fit, which is a competitive, athletic-based fitness class that transforms exercise into sport. Trainers Joe Heinbecker and Tim O'Mara push you to new limits to work your entire body. After an hour-long class of treadmill pushes, kettlebell swings, sit outs, ladders and lunges, you'll be reaching for the towel.
1356 E. 3300 South, Salt Lake City, 801-558-7519, ATPUtah.com
Best New Crag
Momentum Climbing Gym
Salt Lake City has a number of rock-climbing gyms, but the best is also the newest and the largest. Momentum not only has an incredible bouldering room, but also a huge high-ceiling space with tons of top ropes, cracks and lead climbs geared toward every level of climber. Add to that a fitness deck, day care, cafe, classes and yoga, and you have a world-class indoor climbing facility to help you keep your mind and body fit through the frigid months of winter.
220 W. 10600 South, Sandy, 801-990-6890, MomentumClimbing.com
Best Hiking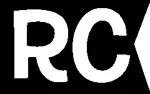 Millcreek Canyon
If hiking in the Wasatch were a fairy tale—and some outdoor enthusiasts would say it is—and the adventurer were a lot like Goldilocks and the area canyons were the Three Bears, then Millcreek Canyon would be "just right." It isn't too expansive and steep (like Little and Big Cottonwood Canyons) nor is it too traffic-laden with sparse hiking options (Emigration Canyon). It offers ample hikes for all levels, and, better still, dogs are welcome—even allowed off leash half the month. But unlike Goldilocks, there aren't bears, and so you'll want to return again and again—happily ever after.
www.Recreation.SLCO.org/parks/Millcreekcanyon/index.html
2. Big Cottonwood Canyon
3. Moab


Best Close-in Lodging in Zion
Cable Mountain Lodge
On your next excursion to Zion National Park, there may come a time when you want a hotel bed over a sleeping bag. Edward Abbey may howl at you from the Great Beyond, but sometimes, a trip to the wilderness demands a warm bed, cable TV and a heated pool. Located on the banks of the Virgin River, Cable Mountain Lodge is literally a stone's throw from the Zion National Park visitor center as well as a grocery store, a giant-screen movie theater, restaurants and gift shops. If watching the moon rise above Watchman peak while sinking into a pillowtop mattress is wrong, we don't want to be right.
147 Zion Park Blvd., Springdale, 877-712-3366, CableMountainLodge.com


Best Ancient vedic Martial Arts
Shiva Centre
While learning a millennium-old martial art and tantric system of human development, Kalaripayattu—commonly called Kalari—might seem like a hefty high leg-kick of an endeavor, the Shiva Centre does a fine job demystifying it. The instructors have the flexibility to balance wry humor with movement-based warmups, conditioning exercises and flowing movement sequences called forms. Within the art's subtleties, one gracefully learns more than just moves and hand-eye reactivity; students begin to activate the intuitive knowledge of their energy systems. But, hey—back to the demystifying bit—at a minimum, it's a killer workout.
ShivaCentre, 2065 E. 2100 South, Salt Lake City, 801-485-5933, FlowYogaSLC.com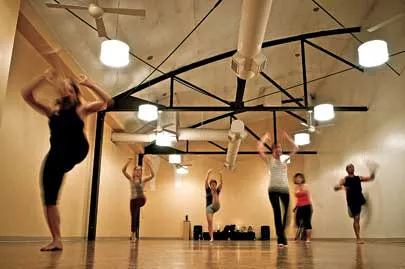 Shiva Centre


Best Yoga to Go

Jen Hecht, Prana Yoga
Many a yoga teacher knows the challenge of filling a class. Class participants need to travel to class, find a place to park, change their clothes, sign in and pay—so much needs to fall into place. So rather than waiting for students to appear, some teachers go to where the workers are and teach them there. Jen Hecht is that yoga instructor. She began learning yoga in 1990 and has studied with a variety of teachers. She offers "lunch-hour yoga" for numerous nonprofits and businesses. For Hecht, it's all about finding a connection to the heart.
Trolley Square, 602 E. 500 South, Salt Lake City, 801-596-3325, PranaYogaSLC.com
Best Love for a Black Pot
International Dutch Oven Society
It may be one of the few bills passed by the Utah Legislature that ever made sense. In 1997, with House Bill 203, the Lege designated the Dutch oven the State Cooking Pot. For those of pioneer stock, cooking in that black pot is a religious experience. For those eating out of that black pot, it can be a delirious experience—deliriously good, that is. It's no mystery, then, that the International Dutch Oven Society (IDOS) is also headquartered in Utah. As a nonprofit dedicated to preserving and promoting Dutch-oven cooking around the world, the society sponsors more than 50 chapters worldwide and hosts an annual three-day world championship cookoff. It's a way to gather, get things hot and do some lip-smacking—what we call black-pot lovin'.
IDOS.org

Best Fat-Burning Laugh
Seth Bigelow's "Boot Camp," Go and Show Fitness
Seth Bigelow, a certified strength and conditioning specialist, operates a boot camp for people serious about getting in shape. But—surprise, surprise—Bigelow doesn't belittle, scream in your face or lay a drill sergeant's shame on you as to how you became a whale. Actually, he's supportive, offers free advice on diet, and gives books and rewards to those who meet their goals. His normative approach is refreshing. When you're sweating bullets and your muscles are screaming, here's a clue your fat is melting away: Bigelow's evil hee-hee laugh.
5415 W. 3100 South, West Valley City, 801-955-4000, SethBigelow.com

Best New Gallery
SLC Photo Collective
When word got out that the skate shop Brick & Mortar was departing, local photographer Dave Brewer took the opportunity to help the owner, the area and his fellow photographers by taking over the lease and renovating it into a community photography studio. Complete with almost every tool a seasoned vet or photo amateur could ever want, the collective serves by day as a community-driven studio for photographers and clients, and by night as a gallery/venue for various functions, including the recent Help-Portrait, which provided free shoots and portraits to those in need over the holidays.
561 W. 200 South, Salt Lake City, 801-364-0104, SLCPhotoCollective.org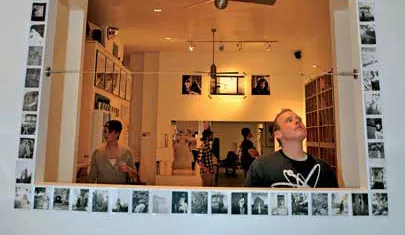 SLC Photo Collective
Best Breast-Cancer Benefit
Raft for the Cure
It seems like on any given week, Utah hosts a handful of breast cancer benefits. We all want to see breast cancer go down, but we can't go to all the events. So go to the best: Raft for the Cure in Moab. The all-day event begins with a caravan of rafts down the Colorado River and breaks for lunch at the scenic Red Cliffs Lodge. After hours of water fights, rapids and river lore, there is an evening barbecue, park concert and showing of a short film of the day's events. Every year, the crowd livens up for the music and winds down for the video as they look back at the memories of the day and look forward to the ones of next year.
RaftForTheCure.com

Best Awkward Exhibitions
Nox Contemporary
Rather than go to the trouble of finding gallery space in downtown Salt Lake City, John Sproul and Emily Plewe took an office space on 400 West and turned the attached garage into an open art gallery. Almost overnight, the gallery became home to artists whose work doesn't quite fit in standard gallery settings, including Tyler Spurgeon, Frank McEntire and Jared Steffensen. The location and selection has turned Nox into the alternative to the "alternative."
440 W. 400 South, Suite H, Salt Lake City, 801-289-6269, NoxContemporary.com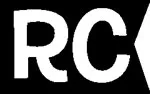 Moab
Ask any two-wheelin' adrenaline junkie, and they'll tell you that red rock is their drug of choice. The sticky traction allows for gravity-defying hairpin turns and gut-dropping ups-and-downs. And, of course, Moab is a beaut to look at. Moab's varied terrain and miles and miles of trails offer something for everyone—from the world-famous, expert-oriented Slickrock trail to the Klondike Bluffs trail, just outside of town—an excellent entry point to the area's possibilities. It's enough to keep you coming back—after all, can you really get enough of the red stuff?
2. Park City

3. Millcreek Canyon

Best Downtown DIY Fest
Craft Lake City
SLUG magazine has become the go-to local hub for many events its punk founders probably never imagined two decades ago, but what tops even snowboarding and belly dancing has to be crafting—specifically, the bigger-every-year Craft Lake City festival, which SLUG launched in 2009. The fourth-annual CLC, to be held in August, will host up to 200 vendors specializing in handmade art and wearables—and even some entries from the sci-tech fields—to display and peddle to the thousands of attendees braving the brutal late-summer heat. There's also beer and bands, so it's not that far removed from SLUG's punk-rock roots.
801-487-9221, CraftLakeCity.com
Best Way to Keep the Kids Entertained
University of Utah Crimson Commons
Located on the ground floor of the University of Utah's Union building, the Crimson Commons has everything needed to keep you or your kids busy for a few hours. The recently remodeled space offers activities such as bowling, pool, ping pong, Xbox, air hockey and a variety of arcade games. Meanwhile, you can watch the game on a big-screen TV or take a stroll around the hilly campus.
200 S. Central Campus Drive, Salt Lake City, 801-581-5888, Union.Utah.edu

Best Tortilla Divination
Jorge Rojas
Aside from the occasional Virgin Mary emblazoned on French toast at a Texas diner, most folks don't look for religious/spiritual meaning in the burn marks on their food. Tortilla reading, which started out as a joke between performance artist Jorge Rojas and his wife, has become a method of fortune-telling for Rojas as part of a larger performance-art piece. His Tortilla Oracle is multilevel performance, but at its center sits the divination process. When Rojas divines—which he's done for fundraisers for the Salt Lake Art Center/Utah Museum of Contemporary Art—he creates a sacred space, evokes the corn goddess and asks her a question. And he has a system to extract meaning from the cooked tortilla, which can be eerily accurate.
JorgeRojasArt.com

Bonneville Golf Course
The variously attributed quote about golf being a good walk spoiled was uttered long before Bonneville gave players a course that offered too stunning a walk for any game to spoil. For more than 80 years, Utahns and lucky visitors have had a chance to play 18 holes on the east bench, testing themselves against the woods-lined fairways and undulating surfaces, all while being able to enjoy some of the valley's most spectacular views. You might consider taking up the game just so you can enjoy this particular walk.
954 Connor St. (2150 East), Salt Lake City, 801-583-9512, SLC-Golf.com
2. Mountain Dell
3. Old Mill
Bonneville Golf Course
Best Stunning New Visitor Center
Tracy Aviary
Tracy Aviary is entering its 74th year, and it's never been better. Since 2005, the aviary has been renovating and improving its many exhibits and incorporating brand-new habitats. A stroll through the aviary is a fun and educational experience for kids and adults alike, as they catch a glimpse of the colorful birds of South America at the Destination Argentina exhibit, or learn about the dietary habits of the great gray owl in the new Owl Forest. If the kids refuse to walk anymore, settle down for Book & Bird story time or take part in an indoor bird encounter.
589 E. 1300 South, Salt Lake City, 801-596-8500, TracyAviary.org

Best Roadside Zebra
Scipio Rest Stop
When you're making a pit stop on your interstate travels, there are certain things you expect to find: gasoline, fast food, restrooms … African wildlife? Right around mile marker 188 in Millard County, nestled alongside the gas pumps and Dairy Queen, you'll find a petting zoo featuring llamas, goats, sheep and, yes, an actual zebra named Marty (presumably after the character from the Madagascar animated films). Hours are irregular, but you can check out much of the livestock anytime you happen to be driving through.
810 N. 800 West, Scipio

Best Bike Boutique
Cyclesmith
There are a lot of bike shops competing for the patronage of cyclists who pedal these city streets. Unfortunately, though, most of them are cookie-cutter when it comes to their expertise and offerings. Cyclesmith, first and foremost a killer repair shop—with a knowledgeable sales staff, to boot—is not such a place. And instead of stocking tons of bikes from industry mainstays, this little shop carries unique and stylish brands such as Bianchi, Masi, Moots, Salsa and Surly.
250 S. 1300 East, Salt Lake City, 801-582-9870, CyclesmithSLC.com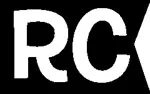 Alta Ski Area
Even though 2012 will be known as a dismal snow year, Alta has somehow been able to stash away some of Utah's best powder lines. Known for its steep chutes and rugged terrain, core skiers from all over the nation flock here to gather face shots and drop "big boy" cliffs. Despite continual outcry from the snowboard community, Alta remains a two-plank-only resort. Perhaps this is why skiers of all abilities love to call this place their home … or it could be the fact that the resort offers free skiing after 3 p.m.?
Highway 210, Little Cottonwood Canyon, Alta, 801-359-1078, Alta.com
2. Solitude
3. Snowbird

Best Stone Instruction
Learn to Curl at Utah Olympic Oval
As local news reports celebrated the 10th anniversary of the Salt Lake City Winter Olympic Games, folks were reminded of the many unique sports that visited our state. Some of them stuck around, including that curious combination of shuffleboard and sweeping known as curling. The Utah Olympic Oval in Kearns offers regular classes by certified instructors for both kids and adults to learn the basics, usually every Friday during the winter months, at $10 per session. And once you pick up the fundamentals, try out some drop-in competition.
5662 Cougar Lane, Kearns, 801-968-6825, UtahOlympicLegacy.com

Best Boulder Supply Station
Burr Trail Grill & Outpost
It's an area renowned for its opportunity to get away from civilization—so perhaps it's not surprising that what civilization there is has collected in one funky spot. Burr Trail Outpost serves as a starting point for adventurers and explorers, offering a location to book guided tours and day trips into the Grand Staircase-Escalante National Monument and find maps and hiking gear. It's also a coffee shop featuring house-baked goods, and a variety of paintings and crafts by local artists. It's even a seasonal community marketplace. And if it's just breakfast or lunch you're after, the Grill can hook you up with that, as well.
10 N. Highway 12, Boulder, 435-335-7565, BurrTrailGrill.com

Red Butte Garden
There are myriad excellent doodads to make outdoor leisure life more luxurious, but the best might be a metal stake with a looped top to hold a glass of wine—at least, for the purposes of the BYOB outdoor concerts at Red Butte Garden. On top of the benefit of bringing in a bottle of wine and dinner, the amphitheater's sound can't be beat, nor can the alpenglow at sunset when one of more than 20 bands—The Shins, Bon Iver, Huey Lewis & the News are all on tap for 2012—perform on the always-epic season lineup.
300 Wakara Way, Salt Lake City, 801-585-0556, RedButteGarden.org
2. Usana Amphitheatre
3. Twilight Concert Series, Pioneer Park 
Red Butte Garden
Best Lacrosse-Roads of the West
Tribal West Lacrosse
When you're into a niche activity, tracking down the necessary equipment isn't always easy. That's what lacrosse player Brett Bartlett discovered a decade ago, so he took matters into his own hands and opened Tribal West Lacrosse in Sandy. The result is a store that's as much a centerpiece for the lacrosse-playing community as it is a place to find sticks, uniforms and field supplies. Tribal West offers clinics instructing players how to string their own sticks in addition to promoting league play and summer camps. When the players run the show, you know they're in the know.
9860 S. 700 East, Sandy, 801-501-0880, TribalWest.com

Best Place to Walk Your Dog
Jordan River Parkway
Escape the city by going just a block away. You can pick any section of this 40-mile, mostly paved trail, and be surrounded by trees and the lazily flowing Jordan River in a scenic and peaceful retreat. There are pavilions at many major street intersections, but throughout the trail's route from Salt Lake City to Bluffdale, there are only a few places where it's necessary to cross an actual street. Your pooch can enjoy sniffing the other leashed dogs that pass by while you enjoy the pseudo-wilderness feel. If you and your doggie feel like ramping it up, wear inline or roller skates.
Utah Lake to the Great Salt Lake, Parks.SLCO.org/JordanRiverParkway

Best Ice Castle Artist
Brent Christensen
When Brent Christensen moved to Utah from California in 2002, he searched for a winter activity to enjoy with his kids. Some dads make ice rinks in the backyard; Christensen tried that and then started playing around with icicles and ice formations in his front yard. From that, he created a cave, tunnels and slide out of ice, and the kids took to calling it an "ice castle." In the winter of 2009-10, he built a bigger ice castle for the Zermatt Resort in Midway and another in 2010-11 in Midway's Town Square. In search of higher and colder winter climes, Christensen built this season's ice castle in Silverthorne, Colo. At nearly 30 feet high, and with more than 10,000 tons of ice, this castle used approximately 3,000,000 gallons of water. Seeing it illuminated at night with hundreds of embedded lights is an otherworldly experience.
IceCastles.com

Best Place to Unleash the Hounds
Park City Foothills
Take just about any side street leading up to the hills, and where that street ends, you'll almost always find a trail leading into the woods (though you may have to detour around a mansion or two). There's a leash law, but most people let their pooches run free when on a dirt path. Once the snow melts, let your dog tire him or herself out by running up the Eagle Race Arena at Park City Mountain Resort, which is invigorating for you both. There's also a fenced dog park located in Quinn's Junction, on Highway 248 near the entrance to U.S. Route 40.

Best Resort to Spot Ski & Snowboard Stars
Park City Mountain Resort
PCMR sponsors some of the biggest names in pipe and park, such as Tom Wallisch, Tanner Hall, Alex Schlopy, Sage Kotsenburg, Aaron Biittner, Stevie Bell, Ashley Battersby and Scotty Arnold. Members of the team, called the Park City All Stars, can often be seen throwing airs off jumps or doing tricks in the 22-foot-high superpipe to keep their chops sharp. Meanwhile, the Park City Ski Team trains future World Cup racers on the Eagle Race Arena—their most notable alumnus is World Cup champion Ted Ligety.
1345 Lowell Ave., Park City, 435-649-8111, ParkCityMountain.com

Brighton Resort
With its close proximity to Salt Lake City, available night shredding and the fact that it hosts one of the best-kept terrain parks in Utah, it's no surprise that boarders are stoked on Brighton. With four parks that include everything from boxes, rails, jump lines and grom features, Brighton tailors its parks for every type of shredder. When you're done slashing up the mountain, go grab a cold beer and some pub grub at the world famous Molly Green's. Locals agree: Brighton is schradical.
12601 E. Big Cottonwood Canyon, Salt Lake City, 800-532-4731, BrightonResort.com
2. Alta
3. Solitude

Best Pitched Tents
Kirkham's Springbar Canvas Tents
Tent design and fabric has come a long way since the fledgling days of mountaineering. But if a super-light, flimsy-fabric tent gets caught in a thunderous storm, it could be an uber-expensive tangle ready for the dump. Meet the Springbar Canvas Tent. Jack Kirkham invented it back in the '60s, and its weather durability and ease of setup have made it a favorite of car campers and Boy Scouts in Utah and throughout the country. Slight changes in design have come and gone—there are currently 11 different models—but the Springbar is time (and weather) tested to endure.
3125 S. State, Salt Lake City, 801-486-4161, Kirkhams.com

Best Mud Run
Dirty Dash
Yes, it is possible to stain your skin brown from copious amounts of mud, and yes, it is possible not to notice it stuck in a crevice for weeks to come. This scenario is inevitable if you participate in the Dirty Dash, an obstacle course in the mud with a sludgy slip & slide down a mountain. It's for all of us who don't want to grow up, who want to get dirty before we have to come clean, who really just want to play in the mud.
June and September 2012, Soldier Hollow, Midway, TheDirtyDash.com
Dirty Dash
Best Ski Product With Soul
Soul Poles
Soul Poles have the steeze and the sustainability to live up to their name. These ski and trekking poles are made in Utah from sustainably harvested bamboo, with the overall goal of curbing the company's carbon footprint. You know that global-warming thing everyone is talking about? Well, if there's no snow, there's no skiing, thinks Soul Poles. And on top of stewardship, the colorful aplomb of the design—by California-based visual artist R. Nelson Parrish—is enough to get folks asking questions at the lodge.
888-612-7685, SoulPoles.com
Best Re-Gearing
Second Tracks Sports
Sure, there are plenty of big, national gear shops in the Millcreek area, but how many of their employees can boast a librarian's knowledge of gear going back years? A local consignment shop that specializes in ski equipment—with some dealings in bike, climbing and paddle-board gear—Second Tracks Sports' staff can fill folks in on what will work best for their particular needs. And it's at prices that ease the monetary burden, so people can spend more time on the slopes and less time working off debt.
2927 E. 3300 South, Salt Lake City, 801-466-9880, 2ndTracks.com
Best Reason to Stretch All Day
Prana Yoga
A local all-star yoga-instructor trio—Jennifer Ellen Mueller, Scott Moore and Matt Newman—decided it was time for a change in May 2011. That change was to be a yoga studio that offered classes that weren't being offered elsewhere and to give familiar classes some new twists. On top of that, the three wanted a studio that incorporated a spa and a cafe—which was Salt Lake City's first all-gluten-free eatery. Now with everything in place in Trolley Square, it's total-body nirvana bliss that might keep you on or around your mat all day.
602 E. 500 South, Salt Lake City, 801-596-3325, PranaYogaSLC.com
Best Summertime Flea Market
Salty Streets Flea Market
Looking to help serve the downtown community as well as provide entertainment to the masses on a Sunday afternoon, Salty Streets founders Audrey Gallegos and Karamea Puriri put together a monthly flea market and concert to take over Kilby Court throughout the summer. The popularity inspired Kilby's Lance Saunders to install a skateboard ramp for demos and participation. With summer quickly approaching, vendors and bands are already waiting to get in on the third year of events.
Kilby Court, 741 S. Kilby Court (330 West), Salt Lake City, SaltyStreets.blogspot.com
Best Green Thumb Match.com
Sharing Backyards
Finding Mr. or Ms. Right out there in the wide world can be rough. Instead of going through the rigmarole of dating to get to know someone, some folks in this day and age think it's easier to just read a profile on the Web. Same can be said for the ideal farming relationship. The matchmakers of the gardening world, Wasatch Community Gardens and Urban Village Cooperative, have a backyard-sharing program that can help bring Mr. Green Thumb and Ms. Weed Puller together. SharingBackyards.com's interactive map and icons help people hook up to find a place to garden. It's like a mix of Match.com and Cragslist.org, a person-to-person exchange.
SharingBackyards.com
Best Custom-Fitted Ski Boots
Sports Den
Is it worth paying $100 or more to get ski boots custom fitted? Ski in them afterward and you'll shout out yes! Suddenly, you're the skier you've always dreamed of being. These great boot fitters examine your stance in your boots and tilt them outward or inward, forward or back, until you're perfectly balanced on your skis. The hard plastic shell will be heated, stretched and ground down to accommodate a bunion, bony ankle or bone spur. The boots become as comfy as bedroom slippers, while still offering firm support. Fitting is free with a boot purchase. Customizing your current boots costs anywhere from $50 to $150, but it's worth every penny.
Foothill Village, 1350 S. Foothill Drive, Salt Lake City, 801-582-5611, SportsDen.com
Best Artistic Rebellion
Berg Propaganda
The unnamed artist behind Berg Propaganda had been posting works around downtown Salt Lake City and other cities for roughly two years, earning a respectable reputation in the art community for adding artwork to spots in dire need of change. But Berg earned statewide attention when its works (as well as its paintbrush and roller logo) became prominently featured by photographers as part of the Occupy SLC movement, both in protest marches and in the camps that took over Pioneer Park. Berg may not be the leader, but it definitely became the local symbol of protest.
MySpace.com/BergPropaganda
Best Nonprofit Rides
Salt Lake Bicycle Collective
The hard-working folks at the Bicycle Collective have a vision of our city as a place where bikes outnumber cars and the air is clean. In order to make this dream a reality, the collective provides refurbished bikes for bargain prices and classes in bike repair and riding safety, as well as community bike shops. Also look for its valet bike parking at events such as the Twilight Concert Series and the Downtown Farmers Market. Thanks to the Bicycle Collective, there's no excuse not to ride a bike—no matter what your age, income or experience level.
2312 S. West Temple, Salt Lake City, 801-328-2453, BicycleCollective.org
Best Ice Workout
Utah Olympic Oval
Skating is a great way to burn calories, and one of the best places for skating is the Olympic Oval speed skating track in Kearns. Three 1/2 laps make a mile; you can easily skate 10 miles without even feeling it. The best part is, you can choose how many calories you'll burn. Relaxed skating in figure or hockey skates burns about 300 calories an hour; skate faster and you'll double the burn. For the biggest weight loss, rent speed skates for $2. Speed skating takes more work, which is why it burns about 800 calories an hour.
5662 S. Cougar Lane (4800 West), 801-968-6825, UtahOlympicLegacy.com

Utah Olympic Oval


Best Off the Grid

Safe Haven Village
Just when you think city life has become a dull, drab bore, along comes Safe Haven Village, a 90-acre intentional community just south of Spring City. It's tucked away from view by mountains and hills, yet a mere 15-minute drive from most modern conveniences in nearby Ephraim and Mt. Pleasant. The group favors zero-impact building (what they call EarthShips) for dwellings that are planned to surround a community center. To find out more, become an online member of the community. From there, you can be a guest-for-a-day member, an emergency-refuge member, a part-time member or a full-time resident. The website features photos of construction projects, as well as practical tips for living off the grid. It's nice to know that somewhere out there, a "Utah-pia" exists.
UtahSafeHaven.ning.com
Best Landfill-Turned-Fertilizer
EcoScraps
We Americans throw away ridiculous amounts of food, most of which winds up occupying precious landfill space and generating methane. So what if a whole bunch of that potentially rotting waste could instead be returned to the soil from whence it came? Salt Lake City's EcoScraps—which also operates a facility in Tempe, Ariz.—visits grocers and food wholesalers to collect past-its-prime produce and turn it into Harvest Plenty Compost Mix and Harvest Plenty Potting Mix. Your own garden will be bolstered not by chemicals, but by the stuff that came from someone else's garden.
EcoScraps.net
Best Goat Farm
Drake Family Farms
A trip to Drake Family Farms is like going back in time to an idyllic era when farm animals had names and people trusted their neighbors. The farm, which is surprisingly located just off of Redwood Road, has been home to six generations of the Drake family and offers goat milk (both raw and pasteurized), as well as a variety of goat-milk products, including cheese and soap. The products are left in a little hut where you can take what you want and pay for it using the honor system. Don't forget to stop and watch the goats before you leave.
1856 Drake Lane, West Jordan, 801-255-6455, DrakeFamilyFarms.com

Best Weekday Workouts
Gallivan Center
Finding the time to actually pump iron can seem harder than finding the money to pay for a gym membership. For downtown dwellers and city workers who want to get a bikini bod on the cheap and without extra hassle, the Gallivan Center offers free after-work workouts during the summer. The heart-pumping aerobic exercises are designed to tone chair-butt and firm up computer-gut. The classes included kettlebells, yoga and Zumba—enough styles to keep boredom and bulge at bay.
239 S. Main, Salt Lake City, 801-535-6110, GallivanEvents.com

Best Copper Skin & Old Bones
Natural History Museum of Utah
Unlike many cities, the natural world is at our fingertips in Salt Lake City. Yet, like other cities, we still want to celebrate what is unique in Utah's paleontology, zoology, climatology and anthropology and how we humans fit into the equation. And so, after a decade of planning, locals were treated in November 2011 to the grand opening of a copper-clad Natural History Museum of Utah. Built in terraced levels in the scrub-oak hills above the University of Utah, the 163,000-square-foot, $103 million building knocks you out with its pathways through galleries of old bones, minerals, flora and fauna. Upon reaching the highest terrace, a view of the natural world unfolds both within and outside the building.
301 Wakara Way, Salt Lake City, 801-581-6927, NHMU.Utah.edu

Best Bike-Friendly Experiment
Downtown Bike Corrals
Mayor Becker made another bike-friendly move in 2011 with an experimental launch of a bike corral program. Taking up one motor vehicle spot in front of many a downtown restaurant and business, the VIP parking gave pedalers even more incentive to get to two-wheelin'. After a successful pilot program two years ago at Squatters Pub Brewery, bike corrals went on site at Bruges Waffles & Frites and Twilite Lounge, among other spots, from April to November 2011. We hope to see even more of these pop up when warmer weather comes back around.
Best School Spirit
Judge Memorial Catholic High School
As one of Utah's top college prep schools, Judge consistently delivers the four A's: Activities, Achievement, Academics and Athletics. Make that five A's—A ton of fun. Judge also boasts a community feel mostly long gone in these parts. Witness the enthusiastic student cheering section (led by Matt Crispo, Noah Hughes and Jack Barnett) which weekly garnered kudos for clever themes during basketball games—especially against that other TDS (Juan Diego Catholic High). The section dressed in red while "Moses" worked them into a biblical lather. When the student Red Sea parted, Moses ran through the gauntlet and into local infamy.
JudgeMemorial.com

More Best of Utah 2012: