Page 3 of 6
Best Love for a Black Pot
International Dutch Oven Society
It may be one of the few bills passed by the Utah Legislature that ever made sense. In 1997, with House Bill 203, the Lege designated the Dutch oven the State Cooking Pot. For those of pioneer stock, cooking in that black pot is a religious experience. For those eating out of that black pot, it can be a delirious experience—deliriously good, that is. It's no mystery, then, that the International Dutch Oven Society (IDOS) is also headquartered in Utah. As a nonprofit dedicated to preserving and promoting Dutch-oven cooking around the world, the society sponsors more than 50 chapters worldwide and hosts an annual three-day world championship cookoff. It's a way to gather, get things hot and do some lip-smacking—what we call black-pot lovin'.
IDOS.org

Best Fat-Burning Laugh
Seth Bigelow's "Boot Camp," Go and Show Fitness
Seth Bigelow, a certified strength and conditioning specialist, operates a boot camp for people serious about getting in shape. But—surprise, surprise—Bigelow doesn't belittle, scream in your face or lay a drill sergeant's shame on you as to how you became a whale. Actually, he's supportive, offers free advice on diet, and gives books and rewards to those who meet their goals. His normative approach is refreshing. When you're sweating bullets and your muscles are screaming, here's a clue your fat is melting away: Bigelow's evil hee-hee laugh.
5415 W. 3100 South, West Valley City, 801-955-4000, SethBigelow.com

Best New Gallery
SLC Photo Collective
When word got out that the skate shop Brick & Mortar was departing, local photographer Dave Brewer took the opportunity to help the owner, the area and his fellow photographers by taking over the lease and renovating it into a community photography studio. Complete with almost every tool a seasoned vet or photo amateur could ever want, the collective serves by day as a community-driven studio for photographers and clients, and by night as a gallery/venue for various functions, including the recent Help-Portrait, which provided free shoots and portraits to those in need over the holidays.
561 W. 200 South, Salt Lake City, 801-364-0104, SLCPhotoCollective.org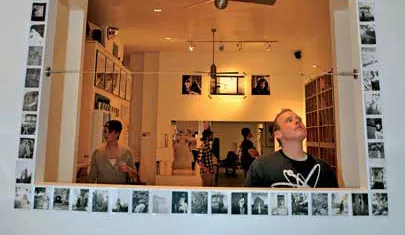 SLC Photo Collective
Best Breast-Cancer Benefit
Raft for the Cure
It seems like on any given week, Utah hosts a handful of breast cancer benefits. We all want to see breast cancer go down, but we can't go to all the events. So go to the best: Raft for the Cure in Moab. The all-day event begins with a caravan of rafts down the Colorado River and breaks for lunch at the scenic Red Cliffs Lodge. After hours of water fights, rapids and river lore, there is an evening barbecue, park concert and showing of a short film of the day's events. Every year, the crowd livens up for the music and winds down for the video as they look back at the memories of the day and look forward to the ones of next year.
RaftForTheCure.com

Best Awkward Exhibitions
Nox Contemporary
Rather than go to the trouble of finding gallery space in downtown Salt Lake City, John Sproul and Emily Plewe took an office space on 400 West and turned the attached garage into an open art gallery. Almost overnight, the gallery became home to artists whose work doesn't quite fit in standard gallery settings, including Tyler Spurgeon, Frank McEntire and Jared Steffensen. The location and selection has turned Nox into the alternative to the "alternative."
440 W. 400 South, Suite H, Salt Lake City, 801-289-6269, NoxContemporary.com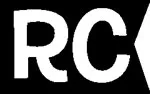 Moab
Ask any two-wheelin' adrenaline junkie, and they'll tell you that red rock is their drug of choice. The sticky traction allows for gravity-defying hairpin turns and gut-dropping ups-and-downs. And, of course, Moab is a beaut to look at. Moab's varied terrain and miles and miles of trails offer something for everyone—from the world-famous, expert-oriented Slickrock trail to the Klondike Bluffs trail, just outside of town—an excellent entry point to the area's possibilities. It's enough to keep you coming back—after all, can you really get enough of the red stuff?
2. Park City

3. Millcreek Canyon

Best Downtown DIY Fest
Craft Lake City
SLUG magazine has become the go-to local hub for many events its punk founders probably never imagined two decades ago, but what tops even snowboarding and belly dancing has to be crafting—specifically, the bigger-every-year Craft Lake City festival, which SLUG launched in 2009. The fourth-annual CLC, to be held in August, will host up to 200 vendors specializing in handmade art and wearables—and even some entries from the sci-tech fields—to display and peddle to the thousands of attendees braving the brutal late-summer heat. There's also beer and bands, so it's not that far removed from SLUG's punk-rock roots.
801-487-9221, CraftLakeCity.com
Best Way to Keep the Kids Entertained
University of Utah Crimson Commons
Located on the ground floor of the University of Utah's Union building, the Crimson Commons has everything needed to keep you or your kids busy for a few hours. The recently remodeled space offers activities such as bowling, pool, ping pong, Xbox, air hockey and a variety of arcade games. Meanwhile, you can watch the game on a big-screen TV or take a stroll around the hilly campus.
200 S. Central Campus Drive, Salt Lake City, 801-581-5888, Union.Utah.edu

Best Tortilla Divination
Jorge Rojas
Aside from the occasional Virgin Mary emblazoned on French toast at a Texas diner, most folks don't look for religious/spiritual meaning in the burn marks on their food. Tortilla reading, which started out as a joke between performance artist Jorge Rojas and his wife, has become a method of fortune-telling for Rojas as part of a larger performance-art piece. His Tortilla Oracle is multilevel performance, but at its center sits the divination process. When Rojas divines—which he's done for fundraisers for the Salt Lake Art Center/Utah Museum of Contemporary Art—he creates a sacred space, evokes the corn goddess and asks her a question. And he has a system to extract meaning from the cooked tortilla, which can be eerily accurate.
JorgeRojasArt.com

Bonneville Golf Course
The variously attributed quote about golf being a good walk spoiled was uttered long before Bonneville gave players a course that offered too stunning a walk for any game to spoil. For more than 80 years, Utahns and lucky visitors have had a chance to play 18 holes on the east bench, testing themselves against the woods-lined fairways and undulating surfaces, all while being able to enjoy some of the valley's most spectacular views. You might consider taking up the game just so you can enjoy this particular walk.
954 Connor St. (2150 East), Salt Lake City, 801-583-9512, SLC-Golf.com
2. Mountain Dell
3. Old Mill
Bonneville Golf Course