Page 4 of 6
Best Stunning New Visitor Center
Tracy Aviary
Tracy Aviary is entering its 74th year, and it's never been better. Since 2005, the aviary has been renovating and improving its many exhibits and incorporating brand-new habitats. A stroll through the aviary is a fun and educational experience for kids and adults alike, as they catch a glimpse of the colorful birds of South America at the Destination Argentina exhibit, or learn about the dietary habits of the great gray owl in the new Owl Forest. If the kids refuse to walk anymore, settle down for Book & Bird story time or take part in an indoor bird encounter.
589 E. 1300 South, Salt Lake City, 801-596-8500, TracyAviary.org

Best Roadside Zebra
Scipio Rest Stop
When you're making a pit stop on your interstate travels, there are certain things you expect to find: gasoline, fast food, restrooms … African wildlife? Right around mile marker 188 in Millard County, nestled alongside the gas pumps and Dairy Queen, you'll find a petting zoo featuring llamas, goats, sheep and, yes, an actual zebra named Marty (presumably after the character from the Madagascar animated films). Hours are irregular, but you can check out much of the livestock anytime you happen to be driving through.
810 N. 800 West, Scipio

Best Bike Boutique
Cyclesmith
There are a lot of bike shops competing for the patronage of cyclists who pedal these city streets. Unfortunately, though, most of them are cookie-cutter when it comes to their expertise and offerings. Cyclesmith, first and foremost a killer repair shop—with a knowledgeable sales staff, to boot—is not such a place. And instead of stocking tons of bikes from industry mainstays, this little shop carries unique and stylish brands such as Bianchi, Masi, Moots, Salsa and Surly.
250 S. 1300 East, Salt Lake City, 801-582-9870, CyclesmithSLC.com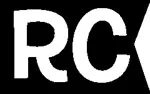 Alta Ski Area
Even though 2012 will be known as a dismal snow year, Alta has somehow been able to stash away some of Utah's best powder lines. Known for its steep chutes and rugged terrain, core skiers from all over the nation flock here to gather face shots and drop "big boy" cliffs. Despite continual outcry from the snowboard community, Alta remains a two-plank-only resort. Perhaps this is why skiers of all abilities love to call this place their home … or it could be the fact that the resort offers free skiing after 3 p.m.?
Highway 210, Little Cottonwood Canyon, Alta, 801-359-1078, Alta.com
2. Solitude
3. Snowbird

Best Stone Instruction
Learn to Curl at Utah Olympic Oval
As local news reports celebrated the 10th anniversary of the Salt Lake City Winter Olympic Games, folks were reminded of the many unique sports that visited our state. Some of them stuck around, including that curious combination of shuffleboard and sweeping known as curling. The Utah Olympic Oval in Kearns offers regular classes by certified instructors for both kids and adults to learn the basics, usually every Friday during the winter months, at $10 per session. And once you pick up the fundamentals, try out some drop-in competition.
5662 Cougar Lane, Kearns, 801-968-6825, UtahOlympicLegacy.com

Best Boulder Supply Station
Burr Trail Grill & Outpost
It's an area renowned for its opportunity to get away from civilization—so perhaps it's not surprising that what civilization there is has collected in one funky spot. Burr Trail Outpost serves as a starting point for adventurers and explorers, offering a location to book guided tours and day trips into the Grand Staircase-Escalante National Monument and find maps and hiking gear. It's also a coffee shop featuring house-baked goods, and a variety of paintings and crafts by local artists. It's even a seasonal community marketplace. And if it's just breakfast or lunch you're after, the Grill can hook you up with that, as well.
10 N. Highway 12, Boulder, 435-335-7565, BurrTrailGrill.com

Red Butte Garden
There are myriad excellent doodads to make outdoor leisure life more luxurious, but the best might be a metal stake with a looped top to hold a glass of wine—at least, for the purposes of the BYOB outdoor concerts at Red Butte Garden. On top of the benefit of bringing in a bottle of wine and dinner, the amphitheater's sound can't be beat, nor can the alpenglow at sunset when one of more than 20 bands—The Shins, Bon Iver, Huey Lewis & the News are all on tap for 2012—perform on the always-epic season lineup.
300 Wakara Way, Salt Lake City, 801-585-0556, RedButteGarden.org
2. Usana Amphitheatre
3. Twilight Concert Series, Pioneer Park 
Red Butte Garden
Best Lacrosse-Roads of the West
Tribal West Lacrosse
When you're into a niche activity, tracking down the necessary equipment isn't always easy. That's what lacrosse player Brett Bartlett discovered a decade ago, so he took matters into his own hands and opened Tribal West Lacrosse in Sandy. The result is a store that's as much a centerpiece for the lacrosse-playing community as it is a place to find sticks, uniforms and field supplies. Tribal West offers clinics instructing players how to string their own sticks in addition to promoting league play and summer camps. When the players run the show, you know they're in the know.
9860 S. 700 East, Sandy, 801-501-0880, TribalWest.com

Best Place to Walk Your Dog
Jordan River Parkway
Escape the city by going just a block away. You can pick any section of this 40-mile, mostly paved trail, and be surrounded by trees and the lazily flowing Jordan River in a scenic and peaceful retreat. There are pavilions at many major street intersections, but throughout the trail's route from Salt Lake City to Bluffdale, there are only a few places where it's necessary to cross an actual street. Your pooch can enjoy sniffing the other leashed dogs that pass by while you enjoy the pseudo-wilderness feel. If you and your doggie feel like ramping it up, wear inline or roller skates.
Utah Lake to the Great Salt Lake, Parks.SLCO.org/JordanRiverParkway

Best Ice Castle Artist
Brent Christensen
When Brent Christensen moved to Utah from California in 2002, he searched for a winter activity to enjoy with his kids. Some dads make ice rinks in the backyard; Christensen tried that and then started playing around with icicles and ice formations in his front yard. From that, he created a cave, tunnels and slide out of ice, and the kids took to calling it an "ice castle." In the winter of 2009-10, he built a bigger ice castle for the Zermatt Resort in Midway and another in 2010-11 in Midway's Town Square. In search of higher and colder winter climes, Christensen built this season's ice castle in Silverthorne, Colo. At nearly 30 feet high, and with more than 10,000 tons of ice, this castle used approximately 3,000,000 gallons of water. Seeing it illuminated at night with hundreds of embedded lights is an otherworldly experience.
IceCastles.com