Best Mid-Valley Restaurant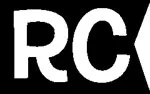 Cafe Madrid
Since moving into gorgeous new digs in its Holladay location earlier this year, Cafe Madrid has become even more popular, if that's possible. Of course, longtime loyal customers of Cafe Madrid know of the warm and caring service provided by owner Gabrielle McAfee's family and staff. And now, a new bevy of mid-Valley diners are discovering the superb Spanish cuisine offered there—dishes ranging from cold tapas like tosta con sardinas encebolladas and warm ones such as pulpo a la gallega to scrumptious main courses like sea bass with caramelized onions and creamy shrimp sauce. It's like a quick getaway to España!
5244 S. Highland Drive, Salt Lake City, 801-273-0837, CafeMadrid.net
2. Red Rock Fashion Place
3. Stella Grill
Epic Brewing Company
Talk about coming on strong: In 2011, Epic Brewing Company jumped to the No. 2 slot in our Local Beer voting after only a few months in business. Now, the Epic folks have smashed their way to the top of Best of Utah, as well as making splashes at beer festivals across the country—not bad for a little joint on State Street. Unlike most transplanted Californians, Epic co-founders Peter Erickson and David Cole chose to make high-point brew instead of whining about the lack of it in Zion, and, along with brewer Kevin Crompton, they've satiated the masses with their Classic, Elevated and always-surprising Exponential series, the latter including killer new entries like the Double Skull Doppelbock lager and the Big Bad Baptist stout, as well as the gluten-free Glutenator. Drink up!
825 S. State, Salt Lake City, 801-906-0123, EpicBrewing.com
2. Squatters
3. Uinta Brewing

Best Sweet Expansion
Hatch Family Chocolates
Steve Hatch and Katie Masterson's original Aves chocolate shop (as seen in 12 episodes of TLC's The Little Chocolatiers reality series) was quaint and cozy, but couldn't accommodate growing demand for both product and service—the sweets are tasty and acclaimed, but it's also nice to have some room to enjoy them with friends and, ever the chatterer, Hatch himself. So when Hatch Family Chocolates moved into the old Eighth Ave. Meat & Grocery store in 2011, it didn't just go big, it went big, inside and out with more seating, some breezy patio space and a couple of extra slots for other businesses. Who needs a reality show?
376 Eighth Ave., Salt Lake City, 801-532-4912, HatchFamilyChocolates.com
Ruby River Steakhouse
Should
Parks & Recreation
's Ron Swanson ever visit from Pawnee, local chain Ruby River would be the only steakhouse that could satisfy his red-meat lust. The New York-cut, top sirloin, T-bone, rib-eye, steak Oscar and the rest are all cut fresh daily, then seasoned and seared at 1,600 degrees to seal in the flavor and juice; paired with a craft beer from the Ruby River Brewery, you've got a premium meal guaranteed a top slot in Ron's Pyramid of Greatness.
Multiple locations, RubyRiver.com
2. Spencer's for Steaks & Chops
3. Maddox Ranch House

Best Moab Breakfast Joint
Jailhouse Cafe
You know you're up for some tasty morning grub when the restaurant in question does breakfast and breakfast only. Moab's Jailhouse Cafe is open from 7 a.m. to noon every day, and there's pretty much a line to get in that entire time. No problem—grab a cup of coffee from the Wicked Brew Drive-Thru across the street, sit on the patio and plan your day, because soon enough, you can delve into one of the house specialties, like ginger pancakes with Dutch apple butter, or a chorizo scramble. Just be sure to order the "soul-food bacon" on the side.
101 N. Main, Moab, 435-259-3900

Best Student-Cooked Dinner
The Savory Palate
When most of us were students, our culinary expertise stopped at figuring out which old condiment found in the fridge bests complements Top Ramen. But at the Art Institute of Salt Lake City in Draper, students learn to cook and serve upscale, contemporary cuisine with worldwide influences. The Savory Palate restaurant, where the students learn to be professional chefs, servers and managers, offers a six-course dinner that will set you back less than 20 bones.
Art Institute of Salt Lake City, 121 W. Election Road, Draper, 801-601-4769, ArtInstitutes.edu/SaltLakeCity

Vertical Diner
Saying "
v
egan comfort food" might make some meat-loving folks scoff, but Chef Ian Brandt has concocted a diner-like menu of breakfasts, sandwiches and fried faux-meats that are mouth-watering and, well, comforting. And unlike diner food that leaves you with an awful feeling, the fare at Vertical is wholesome—feel-good food. This—plus Vertical's french fries—is no doubt a key component to the
VegNews
proclamation in its March/April issue that Salt Lake City is "The Next Great Vegan City."
2280 S. West Temple, Salt Lake City, 801-484-8378, VerticalDiner.com
2. Sage's Cafe
3. Long Life Veggie House

Best Big-Bite Contest
Big Moe's
The next time Guy Fieri is passing through central Utah, he might want to scout out Big Moe's for Food Network's Guy's Big Bite. Big Moe's has a challenge for masochistic food machos out there: If you can beat the current best time—as outlined on the centrally located chalkboard—of eating a 1-pound hamburger, 2 pounds of fries and drinking a large drink, then glory and fame is yours for the taking. Glory is the $12.99 on the house, and your name stenciled in chalk on the board. The best time in 2011 was just under seven minutes, but the time is reset Jan. 1 of each year.
Big Moe's, 61 S. 700 East, Price, 435-636-0451

Best "New" O-Town BBQ
Soul & Bones BBQ
There were few ways to improve upon the original Soul & Bones BBQ, which boldly (and rightfully) claims to be "Ogden's best bar-b-q and Cajun" joint, but Chef "Big" John Dearmin did it with a bigger, better location and a newfound determination following the untimely death of his wife and restaurant co-founder, Jennifer Habel, in June 2011. Soul & Bones' revamped menu features fried okra and crawfish beignet appetizers, po'boys, etouffee, jambalaya, blackened amberjack and barbecue specialties like St. Louis ribs, pulled pork, beef brisket, smoked chicken, baby back ribs and more. Another new addition is one that separates simple barbecue restaurants from bona fide barbecue joints: live music three nights a week.
2432 Washington Blvd., Ogden, 801-627-4227, SoulAndBones.com
Best New Local Spirit
Five Wives Vodka
From Ogden's Own, the distillers who previously brought us the dark and sweet Underground Herbal Spirit, comes a new shot from the other end of the booze spectrum: Five Wives Vodka. The half-and-half wheat/corn distillation is filtered through active carbon and then blended with spring water from Ogden Canyon, making for a smooth, clean finish that belies its low price tag—just $19.99, $10 cheaper than, say, P. Diddy's celebrity lighter fluid. Even better, Five Wives caused a minor outrage with certain local groups upon release, thanks to its title and label illustration, which is always good for business. Grab some fast; Five Wives is flying off state liquor store shelves.
OgdensOwn.com
Best Vegetarian
Sage's Café
It can sometimes be tough to find tasty vegan and vegetarian options, but Sage's Café has been consistently serving Salt Lake City's veg-heads for more than 12 years. The selective tastes of owners Ian and Kelsey Brandt have cultivated an award-winning organic menu ranging from mushroom escargot to the local-favorite guac-n-roll burger. Sage's features a cozy outdoor patio, a massive wine and beer list and great eats for picky kids.
473 E. 300 South, Salt Lake City, 801-322-3790, SagesCafe.com
2. Vertical Diner
3. Oasis Café

Best Way to Cook a Book
Slow Foods Utah Book Club
While reading a book can be an especially personal experience, breaking the book down to its essence—its spices and herbs, if you will—is best done with a group. Since March 2010, the Slow Food Utah Book Club has read one food or food-policy book a month, which culminates with a scintillating discussion and potluck—with some dishes inspired by the current book. Some readers are regulars, others first-timers. Here, it's OK to be a slow reader.
www.SlowFoodUtah.org

Lone Star Taqueria
It's a well-k
n
own fact that Utahns love their burritos. At Lone Star, we've got the choice of 16 massive burritos, which come with everything—"and we mean everything," the menu proclaims. Tucked away in Cottonwood Heights, this beach-style structure houses fresh, authentic south-of-the-border flavors ranging from tamales, mahi mahi fish tacos and, of course, the aforementioned burritos. Throw in some cold cervezas served in a glass cowboy boot, and you've got yourself a certified locals' favorite.
2265 E. Fort Union Blvd., Salt Lake City, 801-944-2300, LoneStarTaqueria.com
2. Red Iguana
3. La Puente
Best Way to Get Pickled
Pickled Canners Club
Canning isn't just for grandmas anymore. With classes named Drunken Cherries, Bloody Mary Bar or Saucy Summers, the goals of the Pickled Canners Club come into perspective: that food preservation is better with booze and friends. The crowds that made it to the several classes during the club's inaugural season learned food safety and canning basics while noshing and imbibing. If that's not enough, the real payoff happens comes winter, when the smell of summer can be breathed in from the canned consumables.
SLCFarmersMarket.org

Plum Alley
Buoyed by t
h
e success of The Copper Onion, owners Ryan and Colleen Lowder decided to branch out by opening Plum Alley, bringing pan-Asian fare to downtown Salt Lake City, along with a fun and funky atmosphere. Communal dining is the order of the day at Plum Alley, where strangers often become friends and find themselves sharing plates of steamed pork buns, spicy larb salad, killer curries, coconut-milk-braised short ribs and the delicious ramen. Salt Lake's best new restaurant is plum terrific.
111 E. 300 South, Salt Lake City, 801-355-0543, PlumAlley.com
2. Spice Bistro
3. Zy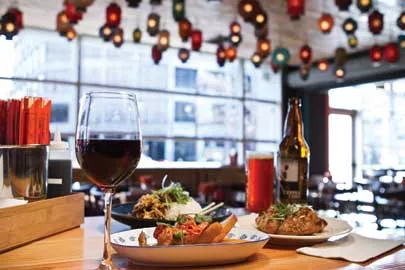 Plum Alley
Best Taste of the South
Chris 'n' Dave's Boiled Peanuts
There's an old adage that goes: "You can take the man out of the South, but you can't take the South out of the man." And some folks don't even need to be from the humid Southern climes to have the South in them—like Dave Mathison, owner of Chris 'n' Dave's Boiled Peanuts, who serves up his original and Cajun-flavored treats at the Downtown Farmers Market every Saturday. His boiled peanuts are fresh, so they're succulent and addictive, unlike the soggy, brined, boiled-in-the-shell varieties found at gas stations throughout the South. Come to think of it, maybe it's best he's not from the South.
ChrisNDaves.webs.com

Toaster's
Salt Lake City's loc
a
l and independently owned "sammie" shop gets a lot of hype year after year, and for good reason. Every day at lunch, Toaster's three downtown locations are packed with patrons gladly waiting in line for classics like the toasted turkey & avocado sandwich or a Toaster's Rueben. With a nice selection of soups and sides and a friendly staff willing to customize an order to your heart's desire, Toasters has the sandwich game locked down.
Multiple locations, ToastersDeli.com
2. Moochie's Meatballs & More
3. Tony Caputo's Market & Deli

Best New Brew
Crio Brü
After a few years of obsessing over how to unlock the superfood benefits of cocoa beans in a hot-brewed drink, Crio Brü owner Eric Durtschi created a gem of a beverage. Although it might garner comparisons to coffee—it's brewed the same way—the caffeine-free concoction is something unto itself. The drink is slightly bitter and highly aromatic, and the longer Crio Brü steeps, the richer and more chocolate-y it becomes. Durtschi had to invent the roasting, fermentation and processing methods, so it's more than a new drink—it's a drinking revolution.
CrioBru.com

Best O-Town Patio & Pizza
Slackwater Pizza
It's common knowledge that, like a trout to a nymph, a fly fisherman is drawn to water. Lucky for us, caster Justin Gumm and co-owner Krissann Smith nestled their little pub and pizzeria next to the Ogden River. Along a stretch of the parkway, the patio is perfect for drinking something from the establishment's beer list—unrivaled in Ogden, with 10 beers on tap and more than 100 bottled beers—eating some of the Wasatch Front's best pizza or listening to a local singer-songwriter. With lush trees and the babbling river nearby, drinking a beer along the busy main street is surprisingly pleasant. A semi-permanent covering was recently built on the patio, which means more chillin' all year.
1895 Washington Blvd., Ogden, 801-399-0637, SlackwaterPizzeria.com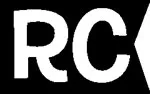 The Soup Kitchen
The Soup Kitchen has been one of Salt Lake City's favorite lunch spots for years. Known for its homestyle classics like chicken noodle and cheese & broccoli, The Soup Kitchen is well-versed in the science of soupology. But it's also a great place for sandwiches like BLTs, egg salad and even sloppy Joes. Locals also love the giant breadsticks and laid-back retro atmosphere.
Multiple locations, SLCSoup.com
2. Café Zupas
3. Kneaders

Best Facebook Foodies
Utah Co-op
Led by volunteer director Mercedes Zel-Pappas, the Utah Co-op is as interactive as it is thrifty. Daily on its Facebook profile, the co-op asks its customers what they want, because, after all, it is their store. Unlike typical cooperative markets, this volunteer-run one doesn't charge membership fees. And here, the customer is always right: They are the ones who stock the shelves, so to speak—at least 80 percent of the hundreds of items were requested by the customers.
4892 S. Commerce Drive (300 West), Murray, UtahCoOp.org, Facebook.com/UtahCoOp.org

Pat's Barbecue
There was a time, before
Diners, Drive-ins & Dives
helped blow up Pat's to national stardom, when visiting the rib joint felt more like you were going to buy drugs, requiring taking a nondescript side street down to the practically unmarked building to pick up a guilty fix of the best barbecue around. But with its ever-increasing popularity, live bands and still-unbeatable barbecue, Pat's is now less a guilty pleasure and more a happy routine. For those seeking the tastiest smoked offerings from ribs, chicken and pulled pork to daily lunch specials like barbecued meatball sandwiches to the burnt ends that pack the house on Fridays, Pat's is your hookup for the best in barbecue Utah has to offer.
155 W. Commonwealth Ave. (2125 South), Salt Lake City, 801-484-5963, PatsBBQ.com
2. Sugarhouse Barbeque Co.
3. Soul & Bones BBQ

Best Tasty Byway
Highway 89
Some stretches of pavement are known for their scenery, others for their history, but few are as delicious as the 10 miles from Willard to just north of Perry on Utah's Highway 89. From late spring to fall, the stretch has around 10 established multigenerational farmers' fruit stands—along with many growers selling out of flatbed trucks and trailers—that sell in-season fruit from the area, like early-season cherries and late-season peaches. Although 2011 marked the strangest weather many of the farmers had seen, what fruit there was was delicious. As 2012 blossoms like buds on a tree, let's hope the crop will be more abundant than ever.

The Bayou
That this downtown institution's massive beer list has earned it the nickname of Beervana is no wonder. But the enlightenment associated with reveling in Beervana is not attained simply by sipping on beers from around the world, but by also pairing them with the Bayou's sumptuous appetizers. They range from the traditional, like tasty Buffalo wings and chicken quesadillas (served with cumin sour cream) to the more exotic, such as alligator cheesecake—a dessert served with alligator sausage baked in a crumbly cracker-pecan crust. You can also try more Cajun-fried takes on old classics, with popcorn crawfish and the ever-popular sweet-pot
a
to fries served with an addictive garlic-chipotle aioli sauce.
645 S. State, Salt Lake City, 801-961-8400, UtahBayou.com
2. Eva
3. Meditrina
Best Fried Dessert Assortment
Spedelli's
You probably don't go to a pizza place thinking you want to leave room for dessert—especially a place like Spedelli's, where you can score 18-inch specialty pies that can satisfy the most profound hunger. But if you can squeeze in space for something sweet at Spedelli's, it'll be coming out of the fryer. Got a hankering for a state-fair favorite like a deep-fried Twinkie? They've got it. Cinnamon sticks? Check. Deep-fried ice cream? Oh baby, yes. That's what we call finishing off a meal old school.
2352 Foothill Drive, Salt Lake City, 801-410-4892, Spedellis.com
Spedelli's
Best Sign Athlete
Daniel Richard, Nacho's Libre
Holding a sign and waving at traffic isn't easy, but some who do it are a cut above the rest. You've probably seen Daniel Richard on the corner of 1280 South and 300 West. He's tough to miss in his brightly colored, stretchy Lucha Libre suit. He loves his job, and if you honk or wave at him, more than likely he'll throw down a back flip while performing a 360-degree sign spin. Visit Richard most evenings outside of Nacho's Libre.
1280 S. 300 West, Salt Lake City, 801-466-4594

Best Morning Jolt
Raw Bean
When you're up at 6 in the morning, for whatever reason, a cup of Raw Bean's 20-ounce Guatemalan brew, taken black, is a little slice of heaven. That early in the morning, the place is a haven for those trying to get an early drop on creative endeavors.
611 S. West Temple, Salt Lake City, 801-990-2326, RawBeanCoffee.net

Best South-of-theBorder Bite in Southern Utah
La Casa Don Miguel
Whether you're hanging in Cedar City for the Utah Shakespeare Festival or to sightsee at a nearby national park, there's only one place to stop if you get a hankering for Mexican fare, and that's the house that Don Miguel built. It's easy to miss when you're cruising Main Street in search of dinner, but don't give up looking; it's one of the few places downtown that serves alcohol. This former house, now converted into a restaurant, has all the typical bases covered, via tasty tacos, moles and burritos, but the salsas really put this joint on the map—be sure to try the green salsa with fresh cilantro.
453 S. Main, Cedar City, 435-586-6855

Best Western Valley Restaurant
Copper Creek Pub & Grub
This
u
npretentious bar and grill can pack a lot in a three-page menu. Standard bar fare is served up with love and care, while signature items beckon those with big appetites. The "chubby" burgers are a local legend—each burger comes with a ground-chuck patty sandwiched between two grilled-cheese sandwiches substituting for regular buns. Try the spicy guac chubby, which is heaped with smothered onions, grilled mushrooms, mayo and jalapeños. This isn't just a burgers-and-beer establishment, however, as patrons also enjoy great entrees like Southwest lime cilantro chicken salad, the Red Hook Ale-battered shrimp and the savory steak & mushroom risotto.
3451 S. 5600 West, West Valley City, 801-417-0051, CopperCreekPub.com
2. Q4U
3. Stockmens Steakhouse
Best High-Altitude Momos
Himalayan Kitchen
This place has a massive menu of Nepali and Indian cuisine, and a lunch buffet that is a must-stop for downtown workers. But any stop at Himalayan Kitchen requires ordering the Himalayan momos, the incredibly tasty Nepali-style steamed-chicken dumplings spiced with onion, ginger, garlic and various spices, and served with a sesame seed sauce. They vaguely look like Chinese potstickers, but offer oh-so-much more with every bite. Even the vegetarian version is tasty.
360 S. State, Salt Lake City, 801-328-2077, HimalayanKitchen.com

Greek Souvlaki
Some folks love them with the white
sauce, and some with the red, and never the twain shall meet—but everybody loves gyros from Greek Souvlaki. A longtime reader favorite, these delicious pita-wrapped bundles of joy are often ordered with really good fries or yellow rice along with a small salad. And we don't care what anyone says, that's a
meal
. In addition to locations valleywide in Salt Lake City, Murray, West Valley City and South Jordan, a new Greek Souvlaki outlet is opening this spring at the Salt Lake International Airport—providing world travelers with an exciting new alternative to Cinnabon.
Multiple locations, GreekSouvlaki.com
2. Mad Greek
3. Aristo's

Best Post-Slickrock Stop
Milt's Stop 'n' Eat
With a name that demands your obedience, you'll be glad you stopped at Milt's Stop 'n' Eat after a day riding on Moab's Slickrock trail. Located right where town meets dirt, the old-timey drive-in deals in house-cut fries, killer shakes and burgers to die for, including a chili cheeseburger Milt's has been serving for more than 55 years. It's only about $7 for two patties of glorious ground beef smothered with homemade chili, cheddar and onions. If you're trying to live healthy, substitute bison for those beef patties.
356 Millcreek Drive, Moab, 435-259-7424, MiltsStopAndEat.com

Best Quick Stop for Serious Spice
Curry in a Hurry
You've got a hankering for something different. You're sick of burgers and don't have time to sit down somewhere to get your grub on. Then inspiration strikes when you remember Curry in a Hurry. A quick pop-in will get you a couple of minutes of Indian cinema on the telly and a carton full of outrageously good food, like the lamb or chicken curry and vegetables like spicy spinach and delicious garbanzo beans. The name tells you how fast you'll get your food, but it doesn't tell you how good it is.
2020 S. State, Salt Lake City, 801-467-4137, CurryInAHurrySLC.com

Best New Park City Microbrewery
Shades of Pale Brewing Co.
Shades of Pale is just getting started—there are four beers available so far—Jack Wagon Wheat Beer, 4-Play Porter, Publican Pale Ale and Perfect Stranger, a kolsch-style brew. But the brewers aren't satisfied with simply making tasty hand-crafted beers. They also offer some Park City-related options for adventures on every label, from nearby hikes (including their degree of difficulty) to helicopter trips of the area—anything to build up a thirst for more Shades of Pale.
1950 Woodbine Way, No. 5, Park City, 435-640-9047, ShadesOfPale.com
Best Sommelier
Louis Koppel, Spencer's for Steaks & Chops
A great sommelier is about a lot more than mere wine knowledge. First and foremost, a sommelier is a server. Yes, he or she schleps plates and buses tables with the rest of the crew. Spencer's sommelier Louis Koppel is nothing if not service-oriented. He knows how to read a table quickly and determine his customers' interest (or lack of) in wine and which wines to pair with Spencer's dishes (which are not just steaks), and he does so in a very friendly manner that never seems condescending or intimidating. He has the wine chops to work just about anywhere in the country; we're lucky he works here (and for City Weekly recently as a freelance wine critic).
255 S. West Temple, Salt Lake City, 801-238-4748, SpencersForSteaksAndChops.com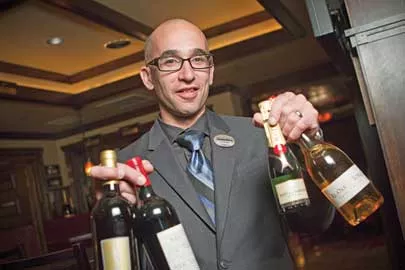 Louis Koppel, Spencer's for Steaks & Chops
The Pie Pizzeria
Even though the Salt Lake City market has recently been flooded with trendier pizzerias, with their imported-brick ovens and traditional Margheritas and whatnots, The Pie continues to dominate this category with its crusty, cheesy, deliciously familiar and satisfying 'za. The restaurant's funky atmosphere brings you back again and again to revisit your college days, and if you're lucky enough to live within a reasonable distance, you can order for delivery.
Multiple locations, ThePie.com
2. Este Pizzeria
3. Settebello

Best Little Texas in the Mountains
Huntsville Barbecue Company
The presence of the Shooting Star Saloon, Utah's oldest bar, remains a great reason to visit Huntsville, near Pineview Reservoir, east of Ogden. But if you aren't in the mood for the star burger at that venerable beer spot, you also have top-notch barbecue mere steps away, courtesy of the Huntsville Barbecue Company. The joint boasts of lots of slow-cooked, dry-rubbed meats to choose from: brisket, ribs, chicken, pulled pork and sausage. And when you pair those meats with a slew of housemade sauces and sides, it evokes a little slice of the Lone Star State in one of Utah's prettiest little mountain towns.
235 S. 7400 East, Huntsville, 801-745-2745, HuntsvilleBBQ.com

Best Stiff Upper Crumpet
Elizabeth's Bakery & Tea Shop
In its first iteration, the teapot-festooned Elizabeth's Bakery & Tea Shop achieved local fame with its take on traditional English cuisine. Elizabeth's has moved and now shares premises with the London Market. The reasons to patronize Elizabeth's continue to be its excellent versions of such English classics as Cornish pasties—meat-, potato- and rutabaga-stuffed, lard-based pastry shells—and the Yorkshire Eccles cake, a sugar-crusted pastry encasing sultanas. So, hip, hip, hooray as Elizabeth's doggedly keeps the Union Jack flying in the Beehive State.
439 E. 900 South, Salt Lake City, 801-433-1170

Best Indian Freezer Debut
Instant Karma
Park City Indo-Persian restaurant Good Karma's decision to branch out into local supermarkets with a select range of flavorful products reflects both the faith Chef Houman Gohary and his wife, Blanca, have in their subtly favored dishes, and the hard work ethic that has made their Park City restaurant one of the staples of quality cuisine in that town. Currently, their range of appetizers and side dishes, from spinach with butternut squash and garbanzos to a superb green-chili chutney, is available in only three grocery stores—all Dan's Foods—outside of Park City. But Blanca Gohary, who spearheads their expansion store by store, will soon be found in select Whole Foods, providing samples of their wares.
435-313-5232, InstantKarmaFoods.com

Cafe Trang
Cafe Trang is the granddaddy of Vi
e
tnamese restaurants in Salt Lake City. Family-owned and -operated, Cafe Trang has been serving fresh spring rolls,
pho
, lemongrass chicken and fat "house special" noodles since 1987. Since that time, many of the offerings have been refined; Trang's now also serves Chinese, Thai and even sushi items at its four locations in Salt Lake City, Park City, Draper and Murray. But the smart money is on the Vietnamese favorites that Cafe Trang introduced Salt Lakers to 25 years ago.
Multiple locations, CafeTrangRestaurant.com
2. Indochine
3. Mi La Cai
Best Asian Groceries in Sandy
Ocean Mart
When you walk into Sandy's Ocean Mart, the first thing you notice is the small food-cart-style restaurant with whole fried duck and split pigs' heads in the window. From there, as you wander the aisles, it's impossible not to be struck with awe at the sheer variety of cheap, fresh vegetables, meat, fish, crabs, lobsters, frozen fish from Vietnam and more. Few Asian grocery stores offer the assault on the senses that Ocean Mart does. Hang around the meat counter long enough, and someone might give you a good recipe for chicken feet to boot.
115 W. 9000 South, Sandy, 801-255-1118, OceanMart.net

Best Mountain-Fresh Outdoor Dining
Cafe Diablo
Long celebrated for its eccentric menu, notably rattlesnake cakes—patties made from rattler meat—Cafe Diablo, open seasonally, is situated in one of the most beautiful locations in the Beehive State in which you could hope to dine. As you sit on the patio at dusk, next to the herb garden, under the fabulously colorful Utah sky with the mountains beckoning in the distance, and chow down on coconut calamari & marmalade salad, you'll realize you're in a restaurant like no other.
599 W. Main, Torrey, 435-425-3070, CafeDiablo.com

Best Beefalo
Bombdiggity's
This Riverton diner's got a secret to its sizzling burgers—its hamburger buns are stuffed with delicious beefalo patties. A hybrid cattle and American bison breed, the beefalo are raised by rancher and Bombdiggity's owner Doug Reid, who brings the tasty meat patties fresh every day to the restaurant. Reid has been tending his herd for the past four years and hopes the taste sensation will take off as a healthier alternative to commercial beef patties, since his meat is raised all-natural—with neither hormones nor growth additives. Reid and droves of loyal Riverton customers already know what many Utahns will soon be finding out: Beefalo, it's what's for dinner.
1481 W. 12600 South, Riverton, 801-446-2554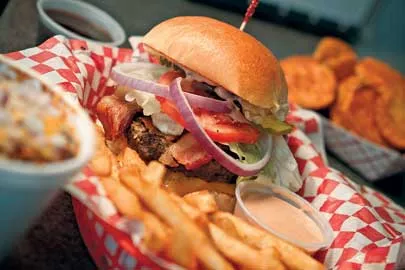 Bombdiggity's
Best Eastern Valley Restaurant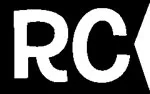 Citris Grill
With its devotion to comfort food in the form of housemade soups, salads, wraps and pizza, it's no surprise Citris Grill has a die-hard following. But entrees such as maple-cured pork loin and sesame-seared salmon, along with a tempting wine, beer and a mixed-drink menu, make for a standout dining experience. Readers like the flexibility of ordering "heavy" or "petite" portions. Breakfasts are similarly prepared to be unique and memorable. Little wonder that Citris Grill has managed to invite and enchant diners for almost a decade.
2991 E. 3300 South, Salt Lake City, 801-466-1202, CitrisGrill.com
2. Porcupine Pub & Grille
3. Lugano Restaurant

Best Latino Coffee-House Fare
Bakery & Brews
It's only been open a year or so, but Bakery & Brews has that extra-special flavor from its American-Latina ownership that most cafe-cum-eateries just can't compete with. Les is helpful and chatty about the locally sourced coffee, while his Uruguayan wife, Jacqueline, is simply a marvel in the kitchen, coming up with the spinach-and-egg-filled tartas pascualinas, empanadas and the dulce de leche biscuits and alfajores that truly speak of South American cuisine at its best.
625 W. 5300 South, 801-290-2958, Murray, BakeryAndBrews.blogspot.com

Pat's Barbecue
Pat Barber is a
s
cientist behind a smoker, a guru of the grill and a magician with the meats. The line of customers leaving Pat's nondescript rib joint in South Salt Lake with smiles and sauce still stuck to their face is a testament to the man's barbecuing ability—especially when it comes to ribs. Barber is guarded of the secret ingredient to the dry-rub recipe for his ribs, but one thing we do know is that the first bite is sure to get you hooked, and the last bite will leave you wanting more.
155 W. Commonwealth Ave. (2125 South), South Salt Lake, 801-484-5963, PatsBBQ.com

2. Sugarhouse Barbeque Co.
3. Q4U

Best Taste of Mongolia in O-Town
Lee's Mongolian BBQ
It's not new, but sometimes you need a refresher to remember that one of the best lunch spots in Utah is this unassuming little joint on The Vard in Ogden (that's Washington Boulevard, O-Town's cruising stretch and main drag). Frequented by a wide swath of Ogden locals, from Weber State profs to construction workers, Lee's Mongolian invites guests to cram as much meat and as many veggies as possible into a bowl; one of the chefs will then whip all that—plus whatever cooking oils and flavorful spices the customer chooses—into a killer treat on the massive stir-fry griddle. This pile of food is sure to satisfy, and on the cheap, too—a lunch trip will run you about $7, and comes with a bowl of soup and rice on the side.
2866 Washington Blvd., Ogden, 801-621-9120, LeesMongolianBBQ.com
Best Main Street Makeover
Cindy Lee Cafe
Along with the Coffee Garden on Main, City Weekly feels a special kinship for the Chinese and Vietnamese diner called Cindy Lee, since they are the closest sources to run to for caffeine and pho, respectively. But in 2011, something terrible happened—Cindy Lee closed without notice. Months passed, and as suddenly as it closed, it reopened under new managers, with a remodel and a slightly pricier menu. But as far the pho is concerned, the delicious broth and ingredients haven't changed. We never knew how much we loved you, Cindy Lee, until you disappeared. Welcome back.
264 S. Main, Salt Lake City, 801-359-4544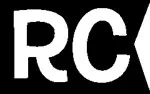 Bruges Waffles & Frites
Let's b
e
clear about something: These are not the fries of ordinary Americans. Brothers-in-law Pierre Vandamme and Frederic Bosteels brought these
frites
from their Belgium homeland. The fries are double-fried and cooked to a crispy perfection, salted and served with one of 10 delicious sauces. Choose from mayo, aioli, greens, lemon-pepper dill, Zensation, Brasil, fry sauce, curry, curry ketchup, Andalouse, samurai and ketchup. Beware, Sugar House, as these fries are coming your direction. A new Bruges Waffles location will open soon at 2314 S. Highland Drive in Salt Lake City.
336 W. Broadway, Salt Lake City, 801-363-4444, BrugesWaffles.com
2. The Bayou
3. Lucky 13

Best Thanks for the Memories
Bella Citta
We have long admired Bella Citta for how it lit up a drab strip mall in Sandy and became one of the few places in the southern end of the valley to regularly visit for gelato, coffee or just a chat with owners Rachel Bartnicki and her husband. But after a flood caused severe damage, Bartnicki found herself plunged into a bureaucratic nightmare with an insurance company, which ultimately saw her close Bella Citta so she could concentrate on getting justice for herself and her family. While we miss the gelato, we admire the spunk.
CittaGelatoCafe.blogspot.com

Gourmandise the Bakery
New York-style
cheesecake and chocolate-chip cookies, rich creme brulee and ganache-filled
jalousies
;
mille feuille au fraises
will make your heart sing, these are a few of our favorite things. Be warned, bursting into dessert-inspired song may be a side effect when partaking of the exquisite made-from-scratch pastries, cakes, breads, cookies, cream puffs, eclairs and more available at Gourmandise. But by now, Executive Chef Jean-Jacques Grossi and the other masterminds behind these delicacies are probably used to customers expressing their love for European-style sweets through the art of music—just please don't sing with your mouth full.
250 S. 300 East, Salt Lake City, 801-328-3330, GourmandiseTheBakery.com
2. Tulie Bakery
3. Cakewalk Baking Company
Best Parking Lot Pizza
The Pizza Cart
Located in the parking lot in front of Ace Hardware Store on Cedar City's Main Street, this friendly mobile pizza oven offers exceptional taste in an unusual setting. Whether it's a Margherita pizza you fancy, or a white pie—garlic sauce, bacon, red onion and cracked pepper—the couple who own and operate the Pizza Cart will turn you out a freshly made and delicious pizza from scratch in a few minutes while you watch. Since this is Cedar City, passing traffic is static enough to ensure you're not choking on fumes while you enjoy a slice or two under the bright southern Utah sky.
165 S. Main, Cedar City

Best Southern Grill
The Prospector's Cafe
Nestled on the short stretch of Highway 89 that constitutes Marysvale, The Prospector's charms are squarely focused on its 16-year-old griddle. Ask for nothing more than a bacon cheeseburger, and the succulent patty amid the freshest lettuce and tomato will leave you astounded that a place so small can pack a culinary punch so powerful. As you plan to make your trip down south, don't miss out on this friendly southern gem.
50 S. Highway 89, Marysvale, 435-326-4281, ProspectorCafe.com
The Chow Truck
Laid-back California-style cuisine spiced up with bold Asian flavors is the name of the game at The Chow Truck, created by restaurant-business veteran SuAn Chow. East meets West in dishes such as tacos with flash-fried calamari, delicious sliders with fillings that include coconut-lemongrass chicken and pineapple-ginger pork, fresh salads and more. For a visually enticing take on traditional potato chips, try the flavorful root chips, with spiced, fried slices of carrots, purple potatoes, yams, beets and delicate, flowery lotus root. Visit the Chow Truck website to find out when the Chow Truck will be dishing it up near you.
ChowTruck.com
2. Union Street Eats
3. Tacos Don Rafa

Best Indian Fusion Burger
Spice Grill
Provo's Spice Grill knows how to combine tasty Indian fare with a good American-diner experience. Hence the Spice Grill burger, a unique hamburger made from beef, chicken or veggies mixed with noodles and seared with bold and spicy East Indian flavors. Knock that back with a delicious strawberry, mango or rose-almond shake, and you've just had some of the best and most affordable fusion cuisine Utah County has to offer.
163 N. University Ave., Provo, 801-373-1688, SpiceGrillUT.com

Bayleaf Bar & Grub
After a night
o
n the town with friends or a charming date, there's no reason to cut the evening short when you can head over to Bayleaf, open 24 hours on the weekend. Once the kitchen is fired up Friday morning, it doesn't close until midnight on Sunday, so you can stave off that hangover with delicious Asian dishes and Southern-style comfort food. Or, if you want to keep the evening of revelry going, enjoy a local brew or specialty cocktail at the bar. Make sure to try the chicken & waffles, cheese grits and barbecue chicken skewers.
159 S. Main, Salt Lake City, 801-359-8490, BayleafBarAndGrub.com
2. Belgian Waffle & Omelet Inn
3. Pie Hole

Best Reason to Get Juiced
Just Organic Juices
Let's face it—when you count up the cigarettes, booze, sugars and grease you might consume on a regular basis, you could probably stand to give your body a good cleanse to wash all the gunk out, possibly extending the time you have to keep poisoning your body with delicious vices. Or, your organic-juice cleanse could start you on a path to long-term wellness. Just Organic Juices has you covered either way. The company delivers pure, raw, hydraulically pressed vegetable juice that has no added preservatives straight to your door. They can also set you up with one-, two-, three- or even five-day cleanse packages that can revitalize your body right down to the cellular level.
46 W. Broadway, Salt Lake City, 801-953-0112, JustOrganicJuices.com
Best Beer Power
Uinta Brewing's Solar Panels
With a motto like "Earth, Wind & Beer," Uinta Brewing is like Captain Planet—but a lot cooler. Now the company can add the sun to its elements of success, after having installed 126 solar panels on the roof of its brewery to help offset the energy costs of brewing delicious, full-flavored beer. The brewery is now 85 percent wind-powered and 15 percent solar-powered. Eco-friendly-beer fans stopping by the brewery can even check out the digital monitor that shows exactly how much energy the panels are providing and how much the brewery is using.
1722 Fremont Drive (2375 West), Salt Lake City, 801-467-0909, UintaBrewing.com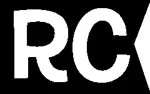 Cakewalk Baking Company
No v
e
gan should have to sacrifice enjoying nostalgic baked sweets such as Twinkies to adhere to a no-animal-products diet, which is why Cakewalk owner Kelly Colobella created the Dillo, a scrumptious vegan take on the traditional sponge-cake treat. But you don't have to be vegan to enjoy these baked goods: The delicious cupcakes, cookies, cakes, cheesecakes, eclairs and more, made with organic, fair-trade ingredients, will appeal to anyone with a sweet tooth. There are also gluten-free options, including a giant, moist, rich carrot-cake cupcake that you won't be able to help but begin to eat before you even leave the bakery.
434 S. 900 East, Salt Lake City
801-953-0804, CakewalkBakingCompany.com

2. Gourmandise the Bakery
3. The Dodo

Best Sushi Remix
Sushi Groove
While Sushi Groove is anything but traditional Japanese fare, this hip Highland Drive restaurant doesn't skimp on its delicious hand-rolled sushi—it simply adds an urban twist. Sushi is made fresh daily and served in an environment in which regular DJs spin for dining patrons knocking back PBR tallboys and special flavored cold sakes, paired with signature rolls like the Jersey devil, which comes with soft-shell crab and tempura Serrano pepper; or the groovalicious roll, which combines tempura shrimp, strawberry and cream cheese with crab, marlin, seared tuna, mango and eel sauce. Don't forget to save room for a funky dessert, like tempura-fried Oreos.
2910 S. Highland Drive, Salt Lake City, 801-467-7420, SushiGrooveUtah.com

Wild Grape New West Bistro
W
i
ld Grape Bistro's brunch is at the top of its game, and if you pair brunch with a cocktail, you've got yourself a grand slam. The cocktail list is anything but ordinary, with drinks like the hyper highball, a delicious, lightly spiced fall drink, or the Sergeant Pepper—fresh-squeezed lemon and lime juice and simple sugar, all shaken with cracked pepper and bourbon—the best whiskey sour you'll find in town.
481 E. South Temple, Salt Lake City, 801-746-5565, WildGrapeBistro.com
2. Pago
3. Market Street Grill

Best Gluten-Free Baking Classes
Love Muffins Bakery
Being gluten-free doesn't mean being baked-goodness-free. Whether you are working hard to cheat on your low-carb diet or are gluten-intolerant like millions of other Americans, dumping gluten can be hard, especially when you've got a sweet tooth for baked goods. Thanks to the loving of Love Muffins Bakery, you can take gluten-free baking classes that cover everything from quick breads to cupcakes to pizza. For a crash course on all things good and gluten-less, you can also sign up for the three-week-long Gluten-Free Boot Camp classes.
801-918-6213, LoveMuffinsBakerySLC.com

Best Gourmet S'mores
Escala Provisions Company
In the luxurious Escala Hyatt Lodge in Park City, you can enjoy dining with a view of the mountain, as well as artisan takes on campfire classics like the s'more. To creat the dessert, the chefs take decadent chocolate cake, graham crackers and marshmallows, serve them up in a Mason jar and give them a good blowtorch finish so the tasty treat comes hot and bubbling to your table. This sumptuous dessert ups the ante on the campfire classic and delivers all the great nostalgic taste without any of the aftertaste of a burnt roasting stick or bug spray.
3551 N. Escala Court, Park City, 435-940-1234, EscalaLodge.Hyatt.com

Best Sweet Treats
The Honey Jar
Remember Pixy Stix, those paper straw filleds with colored sugar that was like the crack cocaine of your youth? Well, if you want to revisit that sweet treat but with something a little more natural, you need to try one of the Honey Jar's Honeysticks. The little plastic straws come filled with exquisitely sweet, all-natural flavored Utah honey. The raw honey is smoother and creamier than commercial honey and is actually more nutritious, which makes knocking back the Honey Jar's tasty watermelon, blackberry or cinnamon honey sticks less of a guilty pleasure and more of a wholesome addiction.
TheHoneyJarHome.com
Best Navajo Tacos
Twin Rocks Cafe
Set against the backdrop of the beautiful country of the Four Corners region, the Twin Rocks Cafe has mastered the art of the Navajo taco, taking the simple Native American frybread tradition to new levels with its delicious Navajo-taco pizzas. These frybread treats are topped with housemade tomato sauce, quality meats and even imported cheeses. You can enjoy veggie, supreme and even barbecue-chicken Navajo pizzas. Nothing winds down a fine evening in red-rock country better than a slice of Navajo pizza and glass of beer enjoyed while relaxing on the cafe porch as the sun sets and the hummingbirds come out to get their dinner from the windowside feeders.
913 E. Navajo Twins Drive, Bluff, 435-672-2341, TwinRocksCafe.com

Coffee Garden
The phrase "my ba
r
ista" sounds a bit condescending and 1 percent-ish, but you might be excused if you're talking about someone who works at Coffee Garden. It's the place to go to take a break from the workday, where everybody knows your name and can tell precisely how much espresso you need that morning. That's likely why Coffee Garden has been the reigning coffee house in this category since 2002, and why its Main Street location is still going strong, having survived the move of Sam Weller's Bookstore. We're sure glad you stayed, Coffee Garden.
878 E. 900 South, Salt Lake City, 801-355-3425; 254 S. Main, Salt Lake City, 801-364-0768
2. Beans & Brews
3. Nobrow Coffee & Tea

Best Can-Do Craft Beer
Bohemian Brewery
Bohemian Brewery doesn't feel the need to rest on its laurels, or its hops. This family-operated craft brewery specializes in Czech-style lager beer, following the old German Purity Laws (aka Reinheitsgebot), which call for water, barley and hops as the only ingredients, and no shortcuts. Bohemian's lagers ferment at just-above-freezing temperatures for at least eight weeks, which creates a clean-tasting, full-bodied beer bubbling with natural carbonization. When pairing Bohemian's Czech Pilsener, Viennese Lager, Cherny Bock and Bavarian Weiss with Bohemian's authentic European pub grub—pierogies & bratwurst, chicken Paprikash and Czech bread dumplings—it's hard not to be wowed. In the past year, Bohemian's begun selling its handcrafted goodness in cans, believing the can's seal and coloring are better at protecting hand-crafted beers from air and light than bottles.
94 Fort Union Blvd., Midvale, 801-566-5474, BohemianBrewery.com

Best Sunday Spice in Sandy
Andaman Kitchen
It's Sunday and you're in Sandy. If you think that puts your need for spice on hold, you're wrong. Andaman Kitchen, on the back side of a Sandy strip mall, tips its hat to the Andaman Sea, waters to the west of Thailand. With more than 100 menu items—curries, soups, noodle dishes, fresh seafood, desserts and beverages—Andaman will warm your mouth but not startle your wallet. And yes, it's open on Sundays, and every other day of the week except Tuesday.
816 E. 9400 South, Sandy, 801-495-1929, AndamanKitchen.com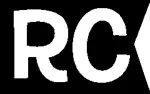 Roosters Brewing Co.
One visit to this brewpub and it'll become your go-to choice for Northern Utah dining, thanks to its top-notch friendly ambience, prime location on 25th Street, tasty brews and delectable food. Menu items run the gamut from burgers to steak-fajita pizza, from fish tacos to Tuscan beef medallions with Beehive cheddar. Even basic-sounding entrees are served with a special Roosters flair—like the cheese ravioli, which is bathed in roasted-red-pepper sauce and Gorgonzola cream sauce. Gorgonzola can also be found in Roosters' Gorgonzola ale soup—and we guarantee that once you go Gorgonzola, you never go back.
253 25th St., Ogden, 801-627-6171, RoostersBrewingCo.com
2. Soul & Bones BBQ
3. Slackwater Pub & Pizzeria

Best Makeover
Aerie Restaurant & Lounge
Along with hiring a brand-new executive chef, Ken Ohlinger, Snowbird's Aerie Restaurant & Lounge has undergone a multimillion dollar makeover, the first remodel since it opened about 30 years ago. The result is simply stunning. Designer Louis Ulrich and his firm, L'una, have brought warmth to the sprawling space, utilizing lots of blond wood and light colors, along with the smart use of both natural and electric lighting and contemporary furnishings and fixtures. And, for those who want to get closer, there are even individual booths equipped with curtains to create the ultimate public/private dining space.
Cliff Lodge, Snowbird Ski & Summer Resort, Highway 210, Little Cottonwood Canyon, Snowbird, 801-933-2160, Snowbird.com
Aerie Restaurant & Lounge
Best Potstickers
David's Kitchen
Some still remember David Fei's modest eatery from when it anchored the corner (with Gino's) on 3300 South and State Street. The building was razed a while back, and David's Kitchen moved to new digs a block west on 3300 South, next to Little Dave's Deli (no relation, as far as we know). Loyal customers did not bat an eye—they know where to go when it comes to legendary housemade potstickers. A platter of these dumplings—all soft and moist on top with a wonderful fried crunch on the bottom—make the rocking world go round. A dipping sauce of chili oil (made with fresh ground chilis), mirin and soy sauce, stirred to personal heat tolerance at the table, completes the perfection.
45 W. 3300 South, Salt Lake City, 801-463-0888
Café Zupas
Who says a salad has to be listless? Pump up the energy with a visit to Zupas, where the peppy line servers will help you get a little adventurous with one of Zupas' 12 specialty salads. Here, they put things on a bed of lettuce you've never dreamed of—like pistachios, pineapple and Thai peanut sauce. Relax—it all tastes delicious, especially when expertly tossed together by one of the Zupas experts. And if you need to go a little slower, you can build your own salad, with up to six toppings and a choice of 14 dressings.
Multiple locations, CafeZupas.com
2. Red Butte Cafe
3. Trio

Best Classy Cuisine
Epic Casual Dining
Epic is one of those places you must include in your restaurant rotation, no matter how downtown-centric you are. Epic's scrumptious entrees—such as beef tenderloin, seared ahi tuna and grilled chicken—mouthwatering flatbreads, exceptional salads and its well-chosen wine and beer list make for one helluva evening out. The friendly service; the calm, low-lit interior; and the ease of parking make Epic a fine-dining class act that casual Utahns can get behind.
707 E. Fort Union Blvd., Midvale, 801-748-1300, EpicCasualDining.com

Best Dining Adventure
Hell's Backbone Grill
Perhaps the most unusual restaurant in all of Utah is Hell's Backbone Grill. It's an organic farm-to-table restaurant that's a 4 1/2 hour drive from Salt Lake City. Located in tiny Boulder, the chef-owners, Jen Castle and Blake Spalding, grow much of their produce and herbs on a six-acre farm. They serve locally raised, natural meats, and their breads, jams, pickles and hot sauces are made by hand. They don't kill bugs in the restaurant, but instead gently capture them and release them in the open air. The Buddhism vibe is strong here, in sharp contrast to the Mormon ranching community that surrounds it. Castle and Spalding are much beloved for bringing people to Boulder, like in Field of Dreams. They built a reputation for conscious dining, and after a flurry of national reviews, well, now you need a reservation. Really. Put it on your bucket list, and go as often as you can.
20 N. Highway 12, Boulder, 435-335-7464, HellsBackboneGrill.com

Best 35 Years of Chinese Cooking
Mandarin Restaurant
Thirty-five years ago, people used to say: "Life begins at 40." Gregory Skedros was almost 50 and a successful pharmacist when, in 1977, he and his wife, Jenny, opened a destination Chinese restaurant in Bountiful to rival all others. Skedros traveled to San Francisco to seek the best Chinese cooking talent. Over time, he learned to make the restaurant's 35 sauces to ensure a consistent taste in dishes, no matter who the chef was. At 84, Skedros still opens and closes the 200-seat restaurant each day. He and his daughter, Angel, and son-in-law, Paul, oversee 70 employees, and are proof that life begins whenever you want it to, and that a Greek-owned Chinese restaurant in Bountiful may bring good fortune.
348 E. 900 North, Bountiful, 801-298-2406, MandarinUtah.com

Best Soul Food
Mama's Plantation
Those who love family-style, made-from-scratch Southern cooking no doubt felt their hearts skip a beat (and their arteries twinge) at the re-emergence of Mama's Plantation after it had opened and closed in several other locations. A soul-food eatery in a Midvale strip mall surrounded by national chains may not make sense, but perhaps it's part of Mama's master plan to take over the culinary world with its juicy ribs, pulled pork, fried chicken, catfish and frog legs, along with savory sides like black-eyed peas, hush puppies, coleslaw or baked beans. A bit of soul in the suburbs may be just what the doctor ordered (as long as you chase it with Lipitor).
7194 S. Union Park Ave., Midvale, 801-561-7272

Best Bar Bites
Brio Tuscan Grille
At Fashion Place's Brio Tuscan Grille, you can fill up on tasty bar bites for pocket change. A $2.95 (per item) bar menu features "Tuscan Tasters" on weekdays, including tantalizing tidbits like beef carpaccio; sausage & pepperoni flatbread; "shrimptini"—shrimp cocktail in a martini glass with roasted tomato cocktail sauce—roasted garlic, spinach and artichoke dip; spicy shrimp with eggplant; ravioli Caprese; and even a quartet of Brio's popular Bistecca Burgers. It's bargain imbibing at its best.
Fashion Place Mall, 6173 S. State, Murray, 801-262-6500, BrioItalian.com
Best Reincarnation
Pho 33
The plain-Jane State Street building that houses Pho 33 has had many previous lives. A year ago, it housed another Vietnamese-Chinese eatery, Mi Phong Phu. Before that, it was the Oriental Kitchen. It may have even been a Bosnian restaurant in recent memory. Thus, in the face fo State Street construction, we pray this incarnation "takes," because it's really a joy to slurp reasonably priced, delicious pho and munch on Vietnamese spring rolls and noodle dishes. For those who like to live large, the "Pho 33" delivers rare beef, brisket, flank, tripe, tendon, beef ball and … oxtail—a tail that will wag your dog.
7640 S. State, Midvale, 801-562-5888, Pho33Utah.com

Best Pho
Pho Tay Ho
There is a surprising abundance of good Vietnamese pho around town, especially over in the Little Saigon area of West Valley City. One favorite pho spot is a family affair: Pho Tay Ho. Owner Huong Mai simmers beef bones overnight as the base for his phenomenal pho, which comes to the table always clear—never cloudy—and piping hot with hint of cinnamon and allspice. Many are called, but pho are chosen. ... This is the place, pho real.
1766 S. Main, Salt Lake City, 801-466-3650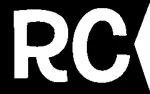 Pho Tay Ho
Best Unpretentious Wood-fired Pizza
Pizzeria Limone
The 'burbs have arrived. Pizza Limone offers personal artisan-style pizzas with fresh ingredients cooked to order in a wood-fired oven. Pie offerings include the traditional Margherita and the Caprese (with balsamic vinegar), but the unusual Viola blends fresh mozzarella, prosciutto, basil and blackberries. The casual counter service translates to low overhead, which means this tasty Italian fare is priced within range of most families.
1380 E. Fort Union Blvd., Midvale, 801-733-9305, PizzeriaLimone.net

Myung Ga
Tucked away in a West Valley strip mall is a h
i
dden treasure that deserves not to be hidden. And you can sample a ridiculous variety of the restaurant's offerings in one lunch special, with marinated barbecue spare ribs as a centerpiece and more than a half-dozen sides to sample, including mouth-watering sweetened potatoes, spicy pickled vegetables and the tastiest bean sprouts you've ever tried. Don't miss the house specialty soft tofu soups, a savory option for vegetarians and carnivores alike.
1839 W. 3500 South, West Valley City,

801-908-0124
2. Korea House
3. Ejo

Best Beef Chow Fun
Red Corner China Diner
After leaving Beijing behind 15 years ago, Sam Su is cookin' up authentic Szechuan cuisine at this cheerful and modern Midvale cafe. Ex-pats and people who've visited China are happy to slurp the soup and chomp the noodles and house specials, saying the food reminds them of home. Red Corner makes a mean beef chow fun—stir-fried beef and noodles—that pairs well with walnut shrimp. At these prices, you can afford to become a regular, and you'll want to, after sampling the diverse menu.
46 W. 7200 South, Midvale, 801-601-8331, RedCornerUtah.com

Best Holladay Chippie
Summerhays Halibut & Chips
While fish & chips are pretty much standard pub fare these days, you won't find many "chippies" in Utah like they have in the U.K. Salt Lake City's mainstay for the past decade has been Summerhays Halibut (formerly Neil's Halibut & Chips), which takes pride in its fresh-caught halibut from Alaska. The breaded and deep-fried catch of the day is served with fries and coleslaw in a fun setting of island kitsch. Yes, there's malt vinegar and fry sauce to seal the deal, but for a crotchety Cockney accent, best to book a flight to England.
4870 S. Highland Drive, Salt Lake City, 801-424-9000, SummerhaysHalibut.com

Sawadee
The line waiting for take-out orders on a Friday
e
vening should be a hint: Plenty of folks have figured out that Sawadee is a great way to start a weekend. Those who opt to sit down inside get friendly service with their delicious meal of dishes that range from fragrant traditional curries and satay to house specialties like steamed sea bass and honey-ginger duck. Even something as basic as a chopped salad of iceberg lettuce gets a spark from a delicious, zesty peanut dressing. Whether you're enjoying it on a plate or carrying it out in a bag, you're getting terrific Thai.
754 E. South Temple, Salt Lake City, 801-328-8424, Sawadee1.com
2. Chanon Thai
3. Thai Siam
Best Reward for a Workout
Three Forks Café
The Jewish Community Center has long been a welcoming place, inspiring people of all faiths to meet and mingle and join in various fitness, youth and community programs. Now there's a reason to linger over coffee and/or do lunch: Three Forks Café, located inside the JCC. Open 7 a.m. to 3 p.m., Monday through Friday, the cafe serves housemade soups, salads, sandwiches, burgers and hot dogs. Without fail, you must try the rosemary garlic fries. Then go work out.
2 N. Medical Drive, Salt Lake City, 801-581-0098, SLCJCC.org

Best Southern Valley Restaurant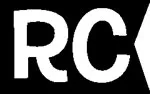 Fratelli Ristorante
Brothers Pete Ca
n
nella and Dave Cannell's restaurant may share a shopping area with Walmart, but that's as close as this terrific eatery gets to the suburban-chain sensibility. The atmosphere is beautifully inviting, and the menu spans a range of Italian favorites from terrific pizzas to clam linguine, chicken piccata to eggplant Parmesan—and with an expansive wine list to match any choice. Plus, this is one place where leaving room for dessert is a
must
—whether it's a specialty gelato, or the stack of pistachio/lemon/raspberry decadence that is ... The Cake.
9236 Village Shop Drive, Sandy, 801-495-4550, FratelliUtah.com
2. Bohemian Brewery & Grill
3. Tiburon

Best Drive-In Delights
Ab's Drive-In
Where were you in 1951? That was when Ab and Dot Beutler opened a tin shack at 3500 South and 5400 West and started serving steaks, pies and fat boy burgers. The Beutlers moved their restaurants here and there, and Ab passed away in 1999. Today, the Beutlers' son Bart and his wife, Elizabeth, run the show, operating a vintage West Valley City diner and a West Jordan drive-in. Through it all, the fat boy—with its two patties of beef, cheese, tomatoes and relish—hand-cut fries and thick shakes live on. Take that, In-N-Out.
4591 S. 5600 West, West Valley City, 801-968-2130; 7903 W. Airport Road (4400 West), West Jordan City, 801-280-8075, AbsDriveIn.com
Best Sweet & Savory Brazilian Bakery
Bakery Street
Sure, there are plenty of places to fulfill the primal, carnivorous craving for Brazilian barbecue all over the valley. But when it comes to satisfying the urge to eat something deliciously Brazilian and sweet, fluffy and gooey, the place to go is Bakery Street. Bakery Street welcomes visitors with cases of cream puffs filled with dulce de leche, coconut and rich chocolate. The French aren't the only ones who know pastries. Brazilians treat the art of creating doughy confections as a national duty. And if you still haven't kicked the salty, savory beef craving, Bakery Street serves up a bounty of hot sandwiches, salty snacks and dinner plates.
1370 S. State, Salt Lake City, 801-486-0238

Best Dairy- & Gluten-free Goodies
City Cakes
The selection of freshly baked confections at City Cakes & Cafe can be slightly overwhelming at times, especially for those whose dietary requirements often narrow their options at other bakeries. But the wheat-intolerant child struggling to choose between a gluten-free peanut-butter bar and a lemon-blueberry scone isn't complaining. Neither is anyone else who tastes what City Cakes has to offer. With a full coffee bar, breakfast and lunch items, as well as a whole display case full of dairy- and gluten-free goodies, City Cakes has something for everyone.
282 E. 900 South, Salt Lake City, 801-359-2239, CityCakesCafe.com
Vinto
Designed by owner David Harries in conjunction with Louis Ulrich and his Lu'na Design Studio, Vinto manages to exude both class and comfort simultaneously. Serpentine dining booths serve as faux "walls," allowing for the feel of privacy in a very public space, and the horizontal black-and-white stripes in the rear of the eatery pay homage to Siena, Italy, where Harries and his wife, Deborah, honeymooned. Contemporary and sleek, with beautiful lighting, Vinto's modernism nicely contrasts with its rustic cuisine.
418 E. 200 South, Salt Lake City, 801-539-9999; 900 Main, Park City, 435-615-9990, Vinto.com
2. Beehive Tea Room
3. Sapa

Best Bargain Curry
Ali Baba Kabob & Curry
Indian food can be pretty pricey sometimes, so it's nice when you find a no-nonsense establishment that serves great food without breaking the bank. Ali Baba has a casual, authentic feel. Although it's ideal for take out, it's also fun to dine in and watch the news in Arabic on the big-screen TV. The veggie combo is delicious, and for just $ 4.99, you get the vegetarian curry of the day, dahl (a dish made from lentils) and a side of rice with spicy chutney. They also serve naan, samosas, lassi and a variety of meat dishes and desserts.
2646 S. 700 East, Salt Lake City, 801-466-3197
Best Temple-Adjacent Eats
Blue Lemon
Snugly nested in the Ikea-meets-Starbucks décor, eaters of Blue Lemon's express gourmet can look out the north-facing windows to South Temple's badge-wearing proselytizers, camera-toting tourists and shoppers bustling in front of Temple Square and City Creek Center. A delicious grilled salmon al fresco sandwich—salmon BLT with sauce verte—and butternut-squash soup make the perfect combo for an hour of City Creek people watching.
Multiple locations, BlueLemon.com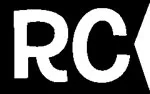 Blue Lemon
Best Vegan Food Cart
Union Street Eats
Food carts are taking off in Salt Lake City, making the summer a great time to enjoy tasty food. Some cart owners even brave the cold to continue serving through the winter. Union Street Eats has joined the ranks of these brave souls, providing the community with Mexican-inspired vegan cuisine for all seasons. Try the Mexican hot chocolate and a barbacoa torta with spicy grilled jackfruit in chipotle-tequila barbecue sauce. If that isn't enough to convince you, 5 percent of all proceeds benefit Ching Farm Rescue & Sanctuary, so you can feel like you're doing a good deed to boot.
Washington Square, 200 E. 400 South, Salt Lake City, SLCUnionStreet.com

Best Pad Gra Prow
Sala Thai Kitchen
There's not a lot of competition for this category, and in case you're wondering, pad gra prow is stir-fried chicken with basil. Holy basil. On a side note, there are two common types of basil used in Thai cooking: bai horapha, which is similar to Italian sweet basil, and bai gaprow, or holy basil. Holy basil, when cooked, becomes noteworthy, or rather "noseworthy." So let the expert chefs at Sala Thai Kitchen stir up a handful of holy basil in a hot wok with chicken, bell peppers, garlic, onions, beans and chili peppers, and then serve it with jasmine rice so you will come to understand the holy meaning of life.
677 S. 200 West, Salt Lake City, 801-328-2499, SalaThaiKitchen.com

Best Activist Juicers
Blue Star Juice & Coffee Cafe
Thanks to donations by Blue Star Juice & Coffee Cafe, the folks who camped out at Pioneer Park in Salt Lake City's version of Occupy Wall Street knew they could count on fresh coffee to get them through the long days (and nights) of protesting. Now the business has a small drive-thru location just south of the park where you can get just about every kind of juice you can think of. If you want your body to really thank you, get the super green, with kale, spinach, cucumber, bok choy, apple and lemon, or the cobra, with carrot, apple beet and ginger.
435 S. 400 West, Salt Lake City; 2795 S. 2300 East, Salt Lake City, The-Bluestar.com

Best Organic Chocolate
The Chocolate Conspiracy
It's enough to make you wonder if it really is a conspiracy. How can something that is raw, organic and ridiculously healthy taste so damned good? After trying the mint chip bar with raw heirloom cacao beans, heirloom cacao butter, wildflower honey, peppermint essential oil, wild-crafted vanilla bean and Himalayan pink salt, you'll never go back to York Peppermint Patties again.
EatChocolateConspiracy.com
Blue Plate Diner
One reason
City Weekly
readers—many of whom aren't early risers—love breakfast at Blue Plate Diner is that it's served all day. Hankering for a stack of flapjacks, country corncakes, French toast or a Belgian waffle? No problem. You can get them anytime up until 9 p.m. Carnivores love the hearty corned-beef hash with eggs and toast, while vegetarians can opt for the tofu-veggie scramble or vegan tofu breakfast burrito. Don't pass up the
chile verde con carne
omelet.
2041 S. 2100 East, Salt Lake City, 801-463-1151, TheBluePlateDiner.com
2. Park Cafe
3. Eggs in the City

Best Avenues Hideout
Two Creek Coffee
In order to assess the overall appeal of a coffee shop, one must look at many factors: location, friendliness of staff, tastiness of drinks, seating, etc. Two Creek Coffee House is hard to beat in all of these areas. Located in the Avenues, it has a chill, neighborhood feel. The staff are friendly yet professional as they serve up many tasty concoctions. Best of all is the seating: Inside are several comfy armchairs as well as tables, but in the summer you'd be foolish not to go outside and enjoy your mocha in the shade of the charming yard.
502 E. Third Ave., Salt Lake City, 801-363-3238, TwoCreekCoffeeHouse.com

Best Corner Greek Diners
Royal Eatery & Roula's Cafe
The east side of 400 South and Main marks a downtown staple—Royal Eatery. Here, you'll find inexpensive yet reliable fare. The breakfast menu and burgers are customer favorites among downtown patrons. On the southeast corner stands a new kid on the block—Roula's Cafe. Serving more from a cafe-style menu, look for Roula's weekly Greek specials. Also, like any typical Greek eatery, you'll often find Greek mothers standing behind the counters. As such, when visiting Royal Eatery and Roula's, be sure to say "hello" or "ya sou," as they might be inclined to treat and feed you as if you were their own child.
Royal Eatery, 379 S. Main, Salt Lake City, 801-532-4301; Roula's Café, 405 S. Main, Salt Lake City, 801-924-0330, RoulasCafe.com
Best Exotic Groceries
Southeast Market
Walking down the aisles of the Southeast Market is like taking a brief excursion to another country. Despite the name, its selection of goods is much more all-encompassing, with ingredients from China, the Philippines, India, Burma, Japan, Korea, Thailand, Vietnam and Taiwan. It's fascinating to take your time and peruse the different candy, tea, frozen foods, baked goods, produce and other items unlike anything at a typical grocery store. The service is great, so don't be afraid to ask if you don't know what something is or how to use it.
422 E. 900 South, Salt Lake City, 801-363-5474, SoutheastMarket.com

Best Apres-Ski Nachos
Porcupine Pub & Grille
If you dare to get messy, do yourself a favor and dig into Porcupine's mouth-watering nachos. After hitting the slopes, or just any regular day, nothing is better than sitting down to such a colorful plate with more than enough to go around. The crunchy blue- and white-corn tortilla chips are topped with diced tomatoes, olives, jalapeños, scallions, cilantro, lime, salsa, guacamole, sour cream and cheddar-jack cheeses—a generous amount of toppings indeed. If you need the protein, add on some chicken or beans to make these nachos that much better.
3698 E. Fort Union Blvd., Cottonwood Heights, 801-942-5555, PorcupinePub.com
Best Curry Potpie
Chabaar Beyond Thai
If you've ever searched for and not found the Tea Rose Diner in Murray, you should have no trouble finding its Midvale sister. The authentic Thai cuisine, homemade desserts, and American and Thai breakfasts are giving the Savers strip mall at 7200 South and State Street a kick in the pants. If you order the drunken noodles, your reward will be spicy noodles spiked with savory sauteed vegetables. And the sumptuous curry potpie, with its pie crust soaked in red, yellow or massaman curry sauce? Ridiculously tasty.
87 W. 7200 South, Midvale, 801-566-5100, Chabaar.com

Best Handheld French Food
The Crepery
We're still waiting for crepes to take off and become the next big food thing, but in the meantime, make sure to get a taste of this Logan cafe's sweet and savory mashups. Go super-sweet with the Scout camp—marshmallow fluff, chocolate sauce, graham cracker—or make it a meal with the Medusa—chicken, sun dried tomatoes, marinated artichoke hearts, asiago cheese and arugula. Each crepe is made right in front of you in The Crepery's cozy cafe setting.
130 N. 100 East, Logan, 435-787-4080

Squatters
Squatters winning as rea
d
ers' choice for Best Brew Pub is like saying James Brown had soul—no surprise there. We suspect that, in addition to honoring Squatters for its award-winning beers,
City Weekly
readers also appreciate the brew pub's commitment to the community and to operating a business as green as possible. After all, how many brew pubs can you name that employ a director of environmental and social responsibility? Ultimately, though, it all comes down to the beer and the food which, at Squatters, are equally exceptional.
147 W. Broadway, Salt Lake City, 801-363-2739; 1900 Park Ave., Park City, 435-649-9868, Squatters.com
2. Red Rock Brewing Co.
3. Bohemian Brewery & Grill
Best Mess
Bucket O' Crawfish
Prepare to get messy when you go to work on the big piles of steamed crawfish, crabs, shrimp, clams and more at the fun and funky Bucket O' Crawfish. The name derives from the fact that buckets of food are literally dumped onto your table and you eat (mostly) using nothing more than the hands and mouth you were born with. Thankfully, plenty of paper towels and wet wipes are supplied for cleanup purposes, but you'll still be finding Cajun seasoning under your fingernails for days to come.
1980 W. 3500 South, West Valley City, 801-419-0900, BucketOCrawfish.com
Bucket O' Crawfish
Best Bang for Your Buck
Park Café
With a primo location next to Liberty Park, you will often find a steady stream of customers lining up at the doors of the Park Café; Utah Jazz point guard Earl Watson even tweets regularly about his meals here. It may be bad form to write in absolutes, but literally everything offered at the Park Café is tasty and filling. Aside from the high quality and mass quantity of food, the prices are cheap, cheap, cheap. With the most expensive item on the menu—the "French toast foolishness"–coming in at $8, know that your wallet will be spared a beating for your indulgence.
604 E. 1300 South, Salt Lake City, 801-487-1670, TheParkCafeSLC.com
Best Late-Night White Sauce
Sicilia Pizza
Always available by the slice, each piece of Sicilia's spinach & tomato pizza—made with the owner's secret-recipe white sauce—revisits the oven for a moment and is brushed with garlic oil and dusted with seasoning before being placed in your welcoming hands. There's also a wide menu of specialty pies—try the white sauce mixed with hot sauce on the Mediterranean. Sicilia is open until 3 a.m. on Friday and Saturday nights, so you can satisfy your pizza jones whenever the urge strikes.
35 W. Broadway, Salt Lake City, 801-961-7077, SiciliaPizza.net

Best Street Sausages
World Dog
Hot-dog stands have long been a fixture of baseball parks and street corners, but this sector of the portable-food world has been off-limits for those who swore off hot dogs after finding out what they're made of. But even the most squeamish won't be able to resist the World Dog cart, which features not pedestrian hot dogs, but gourmet, specialty sausage dogs, made from local Colosimo's sausage, in irresistible flavor varieties. Mouth-watering options include the Azteca, a spicy chorizo sausage with cheese, pico de gallo and tomatillo-agave drizzle.
2200 S. Highland Drive, Salt Lake City, 801-831-2078, www.WorldDogSLC.com

Best Comfort Pasta
Lugano Restaurant House Tagliatelle
Fettuccine Alfredo is the ultimate Italian comfort food—who doesn't like a rich, creamy plate of calories? But if you're looking to get out of your pasta rut with something new that will still make you feel safe and warm, head to Lugano's for the house tagliatelle—long pasta ribbons similar to fettucine—with mushrooms, asparagus, spinach, cream and a porcini-basted farm egg. It'll be your favorite go-to dinner in no time.
3364 S. 2300 East, Salt Lake City, 801-412-9994, LuganoRestaurant.com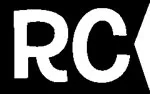 Aristo's
Obviously, City Weekly readers recognize the difference between a dedicated Greek restaurant and the numerous (and popular) souvlaki and gyro joints around town. Greek cuisine is about so much more than just pita-wrapped meats, so Aristo Boutsikakis offers a wide selection of Greek dishes at his namesake restaurant that range from small plates like skordalia (garlic dip), kafteri (roasted Macedonian peppers, feta cheese and cayenne pepper) and melizanosalata (roasted eggplant, white-wine vinegar, garlic and onions) to main dishes, like browned butter with Myzithra cheese on angel-hair pasta, skewered swordfish kabobs, boureki (layers of zucchini and potatoes mixed with feta and ricotta baked in a clay pot) and a lot more. Of course, you can also get a darned good souvlaki sandwich or gyro at Aristo's, too.
244 S. 1300 East, Salt Lake City, 801-581-0888, AristosRestaurant.com
2. Greek Souvlaki
3. Andy's

Best Place to Cheat on Your Diet
Carlucci's Deli
If you're going to forget about your diet for an hour or so, make it worth it. The pastry case at Carlucci's is full of enticing options, from fully sinful—cannoli, tiramisu—to almost justifiable, like the fruit tart: a sweet, flaky pastry crust enclosing a creamy filling, all topped with layers of fresh fruit—berries, mandarin oranges and kiwi. All that fruit cancels out all that cream, right?
314 W. Broadway, Salt Lake City, 801-366-4484, CarluccisBakery.com

Best Sandwich Spreads
Robin's Nest
Would a sandwich with any other spread taste as sweet? Definitely not. The Robin's Nest's adventurous spreads—from sun-dried tomato & horseradish to garlic-barbecue to cranberry—are the icing on the cake of a menu of unique gourmet sandwiches.
311 S. Main, Salt Lake City, 801-466-6378, RobinsNestSLC.com
Communal
True to its name, Provo's Communal restaurant offers communal seating for those who enjoy meeting and making new foodie friends. The big communal table in the front of the restaurant is this eatery's centerpiece. And it's not unusual to see former strangers sharing bites of food and discussing the merits of, say, the roasted Brussels sprouts with hazelnuts versus farro with winter squash and braised greens. For the not-so-social, no worries: Not all seating at Communal is communal; you can even belly up to the counter and snag a solo stool. One thing is certain: You won't find better contemporary American cuisine in Utah County.
102 N. University Ave., Provo,
801-373-8000, CommunalRestaurant.com

2. Pizzeria 712
3. Bombay House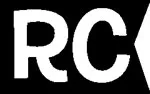 Communal
Best Mexican in Moderation
Cafe Rio's Chicken Tostada
After expanding to other states and stacking up a slew of national awards, it almost doesn't feel like Cafe Rio is a local restaurant. But Cafe Rio hasn't let fame get to its head and continues to serve up the most delicious Tex-Mex food around, thanks to its super-fresh ingredients and secret recipes (like that to-die-for creamy tomatillo house dressing!). The perfect balance of flavor and substance can be found in the chicken tostada, which tops a corn tortilla, rice, cheese, shredded chicken and beans with a heaping of lettuce and pico de gallo. It's practically healthy.
Multiple locations, CafeRio.com

Taste of India
There is no shortage of enticing Indian eateries along the Wasatch Front. But Taste of India is different. Every curry, for example, is made from scratch. And, instead of the ubiquitous lunch buffet, there's the thali lunch. Thali is a Hindi word that simply means "plate." It is all-you-can-eat, since you can have seconds and thirds of anything you like. But, this isn't a steam-table or self-service affair. The food is all made fresh and each plate includes raita, naan, an appetizer, salad, dessert, basmati rice, and a choice of two entrees. Entree options include butter chicken, chana masala, vegetable korma, lamb vindaloo, dal makhani, chicken tikka masala, shrimp curry, and more, from menus that change daily.
1664 Woodland Park Drive, Layton, 801-614-0107; 9200 S. Redwood Road, West
Jordan, 801-618-2200, TasteOfIndiaLayton.com

2. Bombay House
3. Himalayan Kitchen

Best Deli With a Pop
Pop On Over Café
You've had your deli sandwiches on a roll, on rye, in a pita pocket—but have you tried one on a popover? This South Jordan eatery offers plenty of New York-style favorites, including all-beef hot dogs direct from Brooklyn and pizza by the slice. But the house specialty is the light, flaky popover—available all on their lonesome in five flavors (plain, garlic & onion, whole wheat, cinnamon sugar and asiago) or as a nesting ground for sandwiches featuring house-roasted deli meats. While you're there, take the deviled-egg challenge: 12 egg halves at an increasing level of spiciness to be consumed without a beverage in 30 minutes, for a spot on the wall of fame.
1098 W. South Jordan Parkway, No. 110, South Jordan, 801-253-0272, PopOnOverCafe.com
Best Healthy Breakfast
Dee's Cereal
The company's founder was a diabetic facing multiple weight- and lifestyle-related health complications when he decided to change his eating habits—and subsequently turn his "a-ha" moment into a Pleasant Grove-based business. Dee's unique blend, available in Utah health-food and grocery store refrigerated sections, combines grains like rice, barley and quinoa with fruit, nuts and a variety of more unusual ingredients—like amaranth and garbanzo beans—for a cereal that's bursting with protein, amino acids, vitamins and fiber, all without processed sugars and preservatives. It's so fresh, you won't be able to store it in the pantry; use the refrigerator, and start your day with hot or cold cereal for better health.
DeesCereal.com

Best Spicy Sampling
Burn Your Tongue
Even if you think you've got a taste for hot stuff—chilis, salsas, hot sauces and more—it's always nice to get a chance at trying a new item out before buying a whole scorching bottle. Burn Your Tongue—operating a consignment booth in The Quilted Bear location in Ogden's Newgate Mall—offers a wide variety of mouth-melting products. But for those who'd rather not purchase blind, there are occasional special Saturday tasting events for a chance to taste-test new products. Keep watch on the site for schedule updates so you don't miss out on the hottest new thing.
BurnYourTongue.com

Best Italian
Cucina Toscana
There'
s
an abundance of Italian eateries around town where you can get an acceptable plate of spaghetti & meatballs or lasagna. But, there's only one Cucina Toscana, and only one Valter Nassi, the restaurant's owner, chef and overall
bon vivant
. Nassi turns every meal into dinner and a show with his exuberance, warm hospitality and enthusiasm for authentic Italian cuisine. So, skip the fettuccine Alfredo for a night and instead enjoy Cucina Toscana specialties like braised Piedmontese short ribs, ravioli with four cheeses and asparagus, or the fantastic, lemon-y
pollo della casa
.
307 W. Pierpont Ave. (250 South), Salt Lake City, 801-328-3463, Cucina-Toscana.com
2. Fratelli Ristorante
3. Lugano Restaurant

Best Pit Barbecue Specials
Desert Magnolia BBQ & Catering
Sometimes you need to work a little harder to find amazing food. Tucked away in a little industrial park in Roy is this take-out-only establishment that specializes in Southern-style pit barbecue, and sources its ingredients as locally as possible. Daily specials include unique offerings like smoked meatloaf and corn-husk-smoked sausage, but don't miss the addictive barbecue nachos: chicken or pulled pork over tortilla chips and smothered in cheese. You'll swear off the old style forever.
4066 S. 1900 West, Roy, 801-201-6313, DesertMagnoliaBBQ.com

Best Coffee of the Gods
KafeNeio Coffee
This small, Greek, family-run coffee shop in South Salt Lake may be modest on the outside, but on the inside boasts a coffee selection worthy of the gods. The coffeehouse has affordable prices on all your typical brews, but it's the pantheon of house specialties that set it apart. Take Aphrodite's passion, for example: a seductive cup with flavors of strawberry, cherry, raspberry and vanilla. Or, for something a little more straightforward, try Hera's temper: a brew blending cinnamon and coconut flavors. For a more decadent cup, try Chimera's fire, which blends white chocolate, cinnamon, hazelnut, vanilla and caramel. Any of the above makes a heavenly pairing with the shop's great Greek pastries and donuts.
258 W. 3300 South, South Salt Lake, 801-485-1282, KafeNeioCoffee.yolasite.com
The Paris Bistro & Zinc Bar
When it comes to food and cooking, The Paris' owner Eric DeBonis is positively militant about freshness and the overall celebration of gastronomy. The word passion doesn't begin to do justice to his no-compromises approach to the food and service at The Paris. In truth, it's really the only dedicated "French" restaurant in town, an authentic, Parisian-style bistro (right down to the zinc bar) with a menu of
fruits de mer, fromage, viandes, poissons, pâtes et farinages
and much more. Hey, where else are you going to find bouillabaisse in this town?
1500 S. 1500 East, Salt Lake City, 801-486-5585, TheParis.net
2. La Caille
3. Franck's
Best Local Food With a National Profile
Les Madeleines' Kouing Aman
Nation-touring programs on Food Network and other cable outlets have brought attention to many Utah locations in recent years, from the upscale to the funky and down-home. One particular treat, however, has made its way onto two different Food Network programs. The buttery, flaky, sinful pastry/cakes with the salty-sweet caramelized-sugar top known as kouing aman are one of the most popular items at Les Madeleines. These treats but also made the leap to national treasure when Food Network's Patrick and Gina Neely praised them both on their own show, Road Tasted, and on the ensemble program The Best Thing I Ever Ate. They're so addictive, the bakery limits buyers to six at a time unless you order 72 hours in advance.
216 E. 500 South, Salt Lake City, 801-355-2294. Les-Madeleines.com

Chanon Thai
The look of the place sugge
s
ts "cool" more than it does "hot," with its cozy individual dining rooms that make it feel like you're sitting down to dinner in a friend's house, and the offbeat knick-knackery filling the walls and tables. But watch your step when ordering, because the spicy stuff—like the
gang massaman
curry—is the real tongue-testing, smoke-blowing-out-your-ears-like-a-cartoon-character deal. When you ask for "spicy," expect that they're going to take you at your word—and order something smooth and cool to tame the fire.
278 E. 900 South, Salt Lake City, 801-532-1177, ChanonThai.com
2. Spice Bistro
3. Red Iguana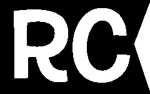 Chanon Thai
Best Japanese
Takashi
Since Takashi Gibo opened his eponymous eatery, it has quietly become the dining destination for serious food lovers in Salt Lake City. And, it couldn't have happened to a nicer guy. Gibo is well-known for his kindness, generosity and positive outlook. And, in tandem with his wife, Tamara—who runs the front of the house—Takashi restaurant has earned a well-deserved rep as a can't-miss eating experience. Keep in mind, though, that Takashi isn't only about sushi. Yes, there is world-class sushi and sashimi here, but what separates this restaurant from many is the wide range of contemporary Japanese cuisine, including exceptional cooked dishes ranging from simmering soups to sensational grilled entrees, as well as a stellar sake and beverage selection.
18 Market St. (340 South), Salt Lake City, 801-519-9595, TakashiSushi.com
2. Kyoto
3. Naked Fish

Best Pao De Queijo
Cheese Bread Mania
As more and more people move to a gluten-free diet through necessity or choice, they still often long for that satisfaction that comes from fresh-baked bread. Debora Hammond of Salt Lake City provides a solution that comes from the traditional Brazilian use of manioc starch (from the cassava plant) in cheese breads called pao de queijo. Cheese Bread Mania offers four varieties—original, four-cheese, sun-dried tomato and jalapeño—for sale in ready-to-bake packages of 24. You can track them down at a variety of Utah non-gluten specialty stores and Harmons supermarkets, or online.
CheeseBreadMania.com

Best Spreadable Spice
Milbury & Hodge Ginger Preserves
When native New Englander Janet Milbury visited England, she discovered the deliciousness of ginger preserves—only to return home and realize there was nowhere to obtain the product. So she took matters into her own hands, developing a recipe that became a favorite of friends. Milbury recommends it as a unique flavor stirred into morning oatmeal, as a change-up sauce for pork dishes or simply spread on toast or crackers. It's a little dollop of the U.K. served straight out of Torrey.
MilburyHodge.com
Best Pickle
Yee-Haw Pickle Company
Park City has always been a good place to get into a pickle. Now, it's also a great place to bite into a pickle, since Yee-Haw Pickle Company has come to our local ski town. These are not pickles for prudes, however. We love the incendiary Hot Damn Dills and the vampire-abating Giddy-up Garlic Dills. Each bite is a beautiful explosion of flavor and sound—they're truly crunchy.
YeeHawPickles.com

Best Place to Belly Up in Moab
Moab Brewery
We'll always have a soft spot for Eddie McStiff's, the first microbrewery in Moab, but Moab Brewery is celebrating its 15th birthday in 2011, and it consistently makes the best brews in the mountain-biking mecca. Go for a Dead Horse Ale or Derailleur Ale, and if you're at the brewery, be sure to pair your pint with some of Moab Brewery's tasty Texas pit-smoked tri-tip.
686 S. Main, Moab, 435-259-6333, TheMoabBrewery.com
Red Iguana
Yes, there may come a day when Red Iguana won't win
City Weekly
's Best Mexican award; that's when pigs will fly. A perennial readers' favorite, Red Iguana is the longtime champ in this category for its wide-ranging, always-appealing Mexican cuisine and a menu that travels from Oaxaca with its magnificent
moles
to Veracruz (
pescado a la Veracruzana
), and from Tampico's
carne asada
to New Mexican chile Colorado. Amazingly, given the big crowds at Red Iguana, the servers are always smiling, professional and friendly. There's usually a line out the door, but it's always worth the wait.
Multiple locations, RedIguana.com
2. Frida Bistro
3. Blue Iguana

Best Pop-Up Restaurant
Mist:SLC
During its one-month limited engagement, MistSLC—a "pop-up" or "guerrilla" restaurant—wowed even the most jaded of Utah foodies with intelligent, precise, delicious cuisine that was just as artful as it was edible. Chef Gavin Baker and his crew, including local guest chefs, blew into town and blew away discerning diners with 16-course extravaganzas that left everyone wanting even more. We hopefully await the return of Mist in 2013.
TheMistProject.com

Best House Salad
Cannella's
The unique Italian house salad at Cannella's make us wonder why everyone doesn't put ground Italian sausage into their salads. This is a crowd-pleasing mix of iceberg and romaine lettuce tossed with mozzarella cheese, sliced beets, garbanzo beans, spicy pepperoncini, cucumbers and, of course, cooked Italian sausage—all topped with creamy house dressing. This isn't just a salad; it's an event.
204 E. 500 South, Salt Lake City, 801-355-8518, Cannellas.com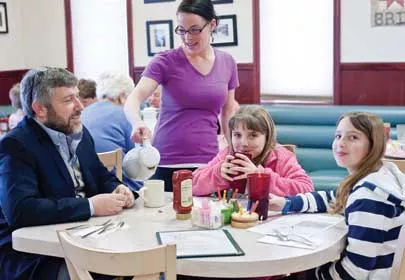 Mazza
Newcomers to Salt Lake City
m
ight not know that there was a time that was pre-Mazza. Ali Sabbah's marvelous Middle Eastern eatery just seems to always have been here. Well, we're lucky that there are now actually two Mazza restaurants, each serving up not just fantastic food, but also a wonderfully eclectic wine and beer list, which includes gluten-free beers and libations from Morocco, Lebanon, Israel and elsewhere. So, consider pairing Moroccan Ksar Blanc wine with Mazza's
maghmoor
or chicken & cauliflower
kabseh
. Or, perhaps, a nice Nabise Reserve from Lebanon with a plate of beef & okra or the delicious lamb & rice
dolaa
. Be sure to save room for the buttery, rose-water-flavored
ma'mool
cookie for dessert.
1515 S. 1500 East, Salt Lake City, 801-484-9259; 912 E. 900 South, Salt Lake City, 801-521-4572, MazzaCafe.com
2. Cafe Med
3. Cedars of Lebanon

Best Beef on Wheels
Better Burger Truck
For a truly bodacious burger, you'll need to track down the mobile Better Burger Truck. The Better Burger boys make their burgers from scratch using grass-fed cows raised near Moab. They are thin, quarter-pound patties, served on Stoneground Bakery buns with a choice of cheddar, Swiss or pepper-jack cheese, and come with tomato and pickles. There is also a veggie burger, created by Ian Brandt of Sage's Café and Vertical Diner. But maybe the best option is the delicious, lean turkey burger, made from perfectly seasoned local, all-natural turkey.
BetterBurgerTruck.com

Best for Lamb Lovers
MacCool's Lamb Ribs
Lamb and mutton are, of course, staples of traditional Irish fare. So, naturally, you'll find lots of lamb at MacCool's Public House, from lamb shanks and lamb burgers to not-so-traditional lamb quesadillas. Our favorite use of lamb, though, is MacCool's outrageously delicious lamb ribs: a full rack of Denver-cut lamb spareribs. First, they're slow-roasted until tender, then grilled to create a crunchy crust and served with MacCool's secret sweet & spicy barbecue sauce and melted blue cheese. This is truly luscious lamb.
Multiple locations, MacCoolsRestaurant.com

Best Family Diner
Brittons
This homey family restaurant in Sandy has a way with names. Take the hog burger, a patty between two grilled-cheese sandwiches. Then there's garbage hash, which, despite its name, is a tasty compilation of eggs and vegetables. Along with its long-admired breakfast menu and its penchant for Brit-inspired fish & chips, what holds this place together is its family atmosphere. Children are all but embraced by the waitstaff, and as families fill up the large, round booths, the level of mirthful joy rises in tandem with the fluffy pancakes being whipped up in the kitchen.
694 E. Union Square, Sandy, 801-572-5148, BrittonsRestaurant.com
Brittons
Log Haven
The folks at Log Haven aren't quite ready to rest on their laurels, though the restaurant is a perennial winner for Best Romantic Restaurant; they keep coming up with new ways to keep the romance rolling. To wit, Log Haven's new "dinner and dance" nights, where patrons can enjoy a gourmet meal and live music while also learning to tango, ballroom dance, salsa and such. And, of course, Chef Dave Jones' own longtime love affair with creative cooking lends a romantic flavor to every dish.
6451 E. Millcreek Canyon Road, Salt Lake City, 801-272-8255, Log-Haven.com
2. Pago
3. Tuscany

Best Chicken & Waffles
The Garage
The Garage in North Salt Lake is a no-brainer if you're in the market for live music, friendly service, cold beverages and stick-to-the-ribs bar food. But the term "bar food" doesn't really do justice to menu choices like the terrific Philly cheesesteak or our favorite Garage eating option: chicken & waffles. It's a big platter piled with three pieces of deep-fried, crispy, crunchy, tender chicken along with a ginormous waffle, served with butter and maple syrup. All that's left to do is to order up a cold PBR alongside, and you're golden at The Garage.
1199 N. Beck St., Salt Lake City, 801-521-3904, GarageOnBeck.com

Best Park City Fine Dining
Slopes by Talisker
How many local restaurants can you name where the fresh linen tablecloths are ironed between each seating? There's just one we know of: Slopes at Talisker in the Park City Waldorf Astoria. The elegant and opulent Slopes decor is a perfect match for Chef Clement Gelas' deceptively intricate cuisine. For example, his "display of winter beets" appetizer is a work of art, an absolutely gorgeous mélange of yellow and red beets with shaved baby carrots, pistachio-dill pesto, olive-oil-braised jicama, frisée and micro cilantro. It's so gorgeous you'd like to hang it on your living room wall, just like all the other fine food at Slopes.
Waldorf Astoria, 2100 Frostwood Drive, Park City, 435-647-5566, ParkCityWaldorfAstoria.com/the-restaurant

Best Saturday Mornings
Downtown Farmers Market
We're turning beet red, but in all the years we've published Best of Utah, only once did the Downtown Farmers Market turnip as a winner. Maybe some thought it corny or didn't want to pork fun at them. Others weren't sure if our honey of an editor would lettuce. As the Farmers Market charts its 20th year in 2012, readers would give us a peas of their mind if we eggnored how much the market beans to this community. With more than 250 vendors—including farmers, bakers and local artisans—the market gives us all a raisin to get out of bread on Saturday mornings.
Pioneer Park, 350 S. 300 West, Salt Lake City, SLCFarmersMarket.org

Best Hawaiian Lunch Plate
Big Sai's Hawaiian Bar-B-Q
Don't let the diminutive size of Big Sai's Hawaiian Bar-B-Q deceive you: This tiny place is all about big flavors and small prices. The main attraction here—aside from über-friendly smiles and service—is the "lunch plate," a quintessential part of Hawaiian cuisine. Popular plate options include teriyaki chicken and beef, Kalua pork, Laie chicken wings and our favorite: loco moco, which is two grilled beef patties topped with two fried eggs and smothered in brown gravy with, of course, macaroni salad on the side. Not for the faint of heart, but super delicious!
2672 N. Hillfield Road, Layton, 801-774-7247

The Copper Onion
It's no
surprise that the Copper Onion should impress
City Weekly
readers as Salt Lake City's best downtown restaurant. After all, even
Food & Wine
recognizes the talent there. Chef/owner Ryan Lowder is currently a nominee for that magazine's People's Best New Chef for 2012. The Copper Onion simply hits all the right notes: Service is professional but not overly formal, the wine and drink list is stellar, the ambiance is one of constant buzz from happy customers, and the food is simply sensational. You just haven't lived until you've enjoyed The Copper Onion's ricotta dumplings or the Wagyu beef stroganoff.
111 E. Broadway, Salt Lake City, 801-355-3282, TheCopperOnion.com
2. Eva
3. Bambara
Best Bosnian
Old Bridge Cafe
Ibro and Milojka Sameric are proud to introduce Utahns to the cuisine of their homeland, Bosnia, the war-torn country from which they fled. At Old Bridge Cafe, for less than you'd spend at most fast-food eateries, you can enjoy housemade, from-scratch items like cevapi sausage, Bosnian-style goulash, incredible fresh-baked pita, zeljanica and even Bosnian fruit sodas like blueberry Fructal, along with Turkish coffee. All that, and some of the friendliest folks around.
249 E. 3300 South, Salt Lake City, 801-466-4330, OldBridgeCafe.com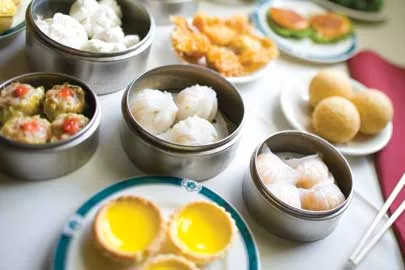 Red Maple
In a town with mountains of mediocre
kung pao
chicken and sweet & sour pork, Red Maple Chinese restaurant stands out for its authentic cuisine. Midday on weekends, the restaurant is packed, mostly with Chinese customers, enjoying the best
dim sum
in town. The rest of the time, Red Maple dishes up exquisite dishes such as clams with black-bean sauce, salt & pepper shrimp, scallops and seafood soup, stewed chicken feet and dozens of other palate-pleasing menu items. Be sure to try the sensational
siu mai
dumplings.
3361 S. Redwood Road, Salt Lake City, 801-747-2888
2. Little World
3. Mandarin
Red Maple
Best Wine Dinners
Silver Fork Lodge
Let's face it: Wine dinners can be stuffy, tedious events full of blowhards and people who are known in the industry as "wine douches." If you tend to run away from such affairs, we suggest running up to Brighton's Silver Fork Lodge, where the monthly wine dinners are always fun, informal and inexpensive. That's mostly because the dinners somewhat take on the character of Silver Fork Lodge owner Dan Knopp, who is a character. The family-style Silver Fork dinners encourage camaraderie and conviviality over wine snobbery, making them both fun and informative.
11332 E. Big Cottonwood Canyon, Brighton, 801-533-9977, SilverForkLodge.com
Lucky 13
Heaven exists in a small wooden bar on 1300 South. Lucky 13's aptly named Celestial Burger loads on the cheddar cheese, grilled onions, barbecue sauce and—here's the kicker—Lucky 13's amazing bacon, which is smoked in-house and will forever ruin you for other, lesser bacon burgers. If you choose hellfire over heaven, try the "ring of fire": bacon, roasted jalapeños and habañeros, sautéed onions and cheddar cheese. And no burger is complete without a side of rosemary-garlic fries: Lucky 13's already-awesome crispy fries are bathed in a pesto-like spread of garlic, rosemary, herbs and oil, making for a flavorful, aromatic experience that'll stick with you for days.
135 W. 1300 South, Salt Lake City, 801-487-4418, Lucky13SLC.com
2. Cotton Bottom
3. Crown Burger
Lucky 13
Best Reuben
Plates & Palates
The crowds during lunchtime at Plates & Palates can be formidable. Obviously, folks in Bountiful appreciate the from-scratch sandwiches, soups and salads at this friendly deli-cafe/kitchen store, along with the very friendly and helpful service there. But, it's the rustic, grilled Reuben that might just be the star of the Plates & Palates show. It's very lean, high-quality pastrami stacked with Swiss cheese and sauerkraut on thick, grilled marble-rye bread from Coeur D'Alene French Baking Company in Murray. There are lots of Reubens around, but this one is the real deal.
390 N. 500 West, Bountiful, 801-292-2425.
Best East Coast Pizza
Maxwell's East Coast Eatery
Hailing originally from New Jersey, Maxwell's owner Steve Maxwell knows a thing or two about East Coast-style pizza. The "fat kid" pizza at Maxwell's is about as good as it gets: The thin-crust pizzas come with just the right amount of (not swimming in) sauce and cheese, and slices are perfect for folding in half, New York-style. And yes, there's a thin trickle of grease that runs the length of the fold, like there oughta be. For an authentic taste of South Jersey, load your fat-kid pizza up with thick slices of homemade meatballs. This is close to pizza perfection.
9 Exchange Place, Salt Lake City, 801-328-0304; 1456 Newpark Blvd., Park City, 435-647-0304; MaxwellsECE.com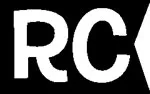 High West Distillery & Saloon
To be honored by readers as the best restaurant in Park City—a town brimming with great restaurants—is quite a coup. But, what's not to love about Utah's first legal distillery since 1870? The sprawling distillery, restaurant and saloon is a funhouse for eating, drinking and enjoying live music. Chef James Dumas' menu—recently expanded to include breakfast—tempts visitors with delectable dishes like whiskey-cider-braised short ribs, black-coffee-and-bourbon-braised cod and shishito peppers served two ways: ponzu-roasted and whiskey-battered. Why, there's even Creminelli whiskey-scented salami to be had at High West. Oh, and did we mention the award-winning whiskeys?
703 Park Ave., Park City, 435-649-8300, HighWest.com
2. Silver
3. Grappa

Best Spinach Pie
Eva
Traditional Greek spinach pie or spanakopita is, typically, a simple treat: chopped spinach and greens between layers of phyllo dough. At Eva, Chef Charley Perry takes his Greek cooking influences and transforms this seemingly unattractive dish into anything but typical. From Eva's small-plate menu, the spanakopita is infused with spicy feta and drizzled with a balsamic reduction served unlike anywhere else in town. Take your spanakopita and a glass of wine to the patio in good weather for a true Mediterranean dining experience.
317 S. Main, Salt Lake City, 888-314-8536, EvaSLC.com
Best Eye-Popping Decor
Silver
In a ski town brimming with opulent eateries, Silver restaurant dazzles even more than most. It's not just one of Utah's best-looking dining spots, but ranks up there with the best of New York City, Las Vegas and San Francisco. Fireplaces seem to be suspended in midair, and even the chairs are dramatic: Is that real alligator? No expense was spared in creating Silver, the name of which is an homage to Park City's silver-mining legacy, with silver veins streaking through the interior and exterior walls of the restaurant. Even the ceiling lamps are extraordinary. It's the perfect setting in which to enjoy upscale dishes like goose-leg confit and pomegranate-fried Brussels sprouts.
508 Main, Park City, 435-940-1000, SilverRestaurant.com
Best Hummus
Happy Monkey Hummus
Every tub of Happy Monkey hummus begins with all-natural ingredients like USDA Certified Organic garbanzo beans (not canned), fresh lemons, garlic and cumin. There aren't any fillers or preservatives, just fresh, wholesome flavor. Along with the classic original hummus, the Happy Monkey folks also churn out more exotic options like Margarita (Anaheim peppers, lime, cilantro), Suesabi (wasabi, soyu, ginger), and their sweet and spicy hummus called XXX, with chipotle peppers, lemons, tahini, hot sauce and sweet mole essence. That's why Happy Monkey customers stay so happy.
HappyMonkeyHummus.com
Best Homestyle Italian
Cucina Vanina
When chef/owner Vanina Pirollo—for whom Cucina Vanina is named—cooks for you, it's like having an Italian momma or nonna in the kitchen. That's why this is a favorite spot for honest, hearty, plentiful, homestyle Italian cooking. Portions are generous and flavors are true, from dishes like gamberetti al limone (bay shrimp with lemon) to spaghetti alla carbonara, which is tossed with pancetta, a dash of cream, Parmesan and raw eggs. There's also perfect pesto and awesome housememade meatballs, bathed in Vanina's superior sugo—a red sauce based on her grandmother's recipe. Mangia!
1844 E. Fort Union Blvd., Midvale, 801-938-9706, CucinaVanina.com

Best Ramen
Dojo
For many people, Dojo Asian-Inspired Cuisine & Lounge is the top stop for sushi and sashimi, which are always excellent. But we especially love the hearty, soul-warming ramen, particularly the pork-belly version. It's a big soup bowl filled with a generous mound of perfectly cooked ramen noodles and topped with tantalizingly tender strips of pork belly, slivered scallions, hard-boiled egg, thin slices of pink kamaboko (Japanese fish cake) and nori in an extraordinary housemade broth. Is it soup yet? It's more than just soup—it's ramen.
423 W. 300 South, Salt Lake City, 801-328-3333, DojoSLC.com

Best Gnocchi
Siragusa's
Loyal customers return to Siragusa's again and again for inexpensive, delicious Italian-American fare and some of the friendliest faces in town. Classics like spaghetti & meatballs and veal Parmesan are real crowd-pleasers at this mom & pop eatery. But we love owner/chef Ross Siragusa's knockout gnocchi the best. They're made using sweet potatoes and lightly tossed in a silky cream-and-cheese, Alfredo-style sauce, served atop a bed of spinach, tomatoes, mushrooms and slivered onions. You'll just have to forgive us if we get a little greedy with our gnocchi.
4115 S. Redwood Road, Taylorsville, 801-268-1520, Siragusas.com
Best Resort Restaurant
The Farm
Located at Canyons Resort, The Farm simply does everything right. The top-notch dining experience often begins with a warm greeting from manager Gordon Montana and doesn't end until the last sip of wine and morsel of dessert has disappeared. In the interim, there is stellar service and sensational cooking, with most ingredients being sourced locally from a 100-mile radius whenever possible. From the chopped Utah Creminelli salad and local oxtail soup topped with Beehive's Barely Buzzed cheese to the exceptional sous vide game hen served with skin "cracklins," the cuisine and overall dining experience at The Farm are simply second to none.
4000 Canyons Resort Drive, Park City, 435-615-8080, TheCanyons.com

Best Island Experience
Adobos Caribbean Grill
Sandy isn't exactly known for its exotic eats, but Adobos Caribbean Grill is bringing the fresh flavors of the islands to Franchiseville. The owners hail from Puerto Rico, but the menu selection is pan-Caribbean, ranging from classics like ropa vieja and arroz con pollo to Cuban sandwiches, Jamaican-style jerk chicken, shrimp Creole and popular chicharrones. Don't leave without trying the delicious house dessert, guavabestia, a warm, flaky empanada stuffed with guava and cream cheese.
9460 S. Union Square Plaza (650 East), Sandy, 801-523-3672, AdobosGrill.com

Market Street Grill
Flying fr
e
sh fish in daily from the coasts, Market Street Grill is the default setting for Utah seafood lovers looking to dine out. With a wide-ranging menu that spans the waters from fresh-shucked oysters and steamed lobster to fresh Alaskan halibut, seafood Louie, crab ravioli and shrimp bisque, Market Street is the dining destination for all things fishy.
Multiple locations, MarketStreetGrill.com
2. Takashi
3. Bucket O' Crawfish
Best British Bombshell
Scotch Egg, Poplar Street Pub
It's not something you normally see outside of British (and sometimes Irish) pubs: the Scotch egg. And it's definitely an acquired taste. But once you get your lips around a Scotch egg, life will never be quite the same again. It might be the most perfect bar food ever conceived. Poplar Street Pub's Scotch egg is a hard-cooked egg wrapped in housemade garlic sausage, bathed in beer batter, then deep-fried and served with fresh greens and sliced tomatoes (to help offset the cholesterol) . Betcha can't eat just one!
242 S. 200 West, Salt Lake City, 801-532-2715, PoplarStreetPub.com

Best Falafel
O'Falafel, Etc.
For authentic Middle Eastern flavors in a super-friendly atmosphere, O'Falafel, Etc. is a no-brainer. Dishes like the flatbread pizzas, shawarma, makhshi, yakhni khudra, stuffed grape leaves and kifteh are all superb. Our favorite item, however, is the namesake falafel: oval patties of ground garbanzo beans seasoned with a hint of onion, parsley and cilantro, then lightly fried and served with soft, doughy pita. Wash it down with authentically potent Turkish coffee, with hints of cardamom.
790 E. 2100 South, Salt Lake City, 801-487-7747, OFalafelEtc.com
Best Sushi

Takashi
A perfectionist at heart, Takashi chef and owner Takashi Gibo would never be satisfied with serving anything but the freshest fish and seafood prepared with the skills of a Japanese sushi master. So, Utahns win—the sushi and sashimi at Takashi are simply unparalleled for freshness and flavor. The best strategy is to belly up to the sushi bar and put yourself in Takashi's capable hands, eating omakase style; just say "feed me." But while you're at it, be sure to try a T&T roll (for Takashi and Tamara, his wife), spicy mussels with raw quail egg, nigiri with the day's fresh catch and our favorite: ankimo—steamed monkfish liver that tastes like foie gras.
18 W. Market St. (340 South), Salt Lake City, 801-519-9595, TakashiSushi.com
2. Tsunami
3. Ichiban

Best Eclectic Eats
Two Bit Street Cafe
Co-owner/chef Penny Allred might not have trained with the likes of Jean-Georges, Mario or Emeril, but her versatility in the kitchen is remarkable. The menu at her Two Bit Street Cafe is unlike any other you'll find, with dishes ranging from steamed Little Neck clams and killer cheeseburgers to a terrific Cuban sandwich, organic chicken with citrus-Dijon glaze, Argentine-style "gaucho-grilled" beef and even a perfectly cooked tuna-steak sandwich. If there were such a thing as eclectic eats, this is it.
126 25th St., Ogden, 801-393-1225, TwoBitStreet.com


Best Varieties of Artisan Bread
Red Bicycle Breadworks
Tucked away in Park City's The Market grocery store, Red Bicycle Breadworks quietly produces world-class breads using nothing but natural, locally sourced ingredients and "local hands." The motto is "Keeping Utah crusty!" and that's done daily with fresh, eclectic offerings such as Wasatch beer bread, chocolate-chipotle bread, bread made with citrus and herbs de Provence, Italian-style baguettes, potato and olive oil foccacia with fresh herbs and our favorite: the classic French bouille. Get there around 3:30 p.m. when the bread comes out fresh from the oven.
1500 Snow Drive, Park City, 435-602-9026, Facebook.com/RedBicycleBread


Best Chile Verde
Tarahumara Comida Mexicana
Midway might seem like a long way to travel for a bowl of chile verde, but Tarahumara's is well worth the trip. Not that it's all this terrific Mexican eatery has to offer. There is also ceviche, sautéed shrimp with tequila and orange, pollo asado, lamb barbacoa and much more, including one of the best salsa bars in the West. But the chile verde is extra-special, made with lean pork loin, onions, garlic, roasted Anaheim chiles, chicken broth and kosher salt. The chile verde is simmered slowly until the pork all but melts away, and is served with a choice of flour or corn tortillas (housemade, of course). This is championship chile.
380 E. Main, Midway, 435-654-3465, Tarahumara.biz
Pago
Winning the Best Wine Selection award is about more than just the number of bottles in the cellar. It's also about how well the wines suit the cuisine, how the wines are stored and served and whether the pricing is customer-friendly. Well, Pago nails all those criteria, starting with wines by the glass served at proper temperatures thanks to its Cruvinet wine system, which keeps temps constant and open bottles fresh for up to six weeks. And the eclectic list ranges from sparkling cavas from Spain and South African Chenin Blanc to Argentine Malbec and Cabernet from Australia. Best of all, servers at Pago are well-schooled in pairing wine with food, so you're sure to get a spot-on wine/food partnership every time.
878 S. 900 East, Salt Lake City, 801-532-0777, PagoSLC.com
2. Wild Grape New West Bistro
3. Fratelli Ristorante
Best Place for a Private Party
Sapa Bar & Asian Grill
When you walk inside Sapa, prepare to be blown away by the lengths Mai Nguyen and Sean Dang went to in creating the lush interior and inviting courtyard, for which they imported and assembled authentic 300-year-old Vietnamese houses. Enjoying sumptuous appetizers like firecracker calamari, lamb croquettes and jalapeño bombs, paired with hot and cold sakes, wines and Asian beers will literally transport any wedding reception, a birthday or a company gathering into another space and time. Yet, upon leaving, you'll return from your cosmic journey to Asia and find yourself once again on State Street, able to drop in at Bar Deluxe for a nightcap.
722 S. State, Salt Lake City, 801-363-7272, SapaBarAndGrill.com
Best Tres Leches
Anayas Market
Tres Leches is a sponge cake drenched in three types of cream: sweetened condensed milk, evaporated milk and heavy cream (which is also whipped into a topping). With all this cream and syrup, Tres Leches cake becomes sweet, dense, moist and basically to die for. But if you don't make it yourself, you're taking a chance that a bakery cake could be soggy and mushy. Luckily, the folks at Anayas Market have figured it out. Plus, on the whipped topping, they've artistically arranged a swirl of candied fruits and drizzled chocolate on the sides. What's the Spanish word for decadent? "Yum," we think.
Multiple locations, AnayasMarket.com
Anyas Market
Best New Sushi
Ichiban Sushi & Asian Grille
This relatively new restaurant is already so popular, you may have to wait more than 15 minutes to receive your first order of sushi, but it's worth the wait. The fish is so fresh, it still has those subtle taste nuances loved by sushi aficionados. Try innovative rolls like the executive or volcano. But the best part is the price—rolls and hand rolls are all half-off the menu price. When large rolls are only $2.50, anyone can afford to eat sushi. Don't like fish? Sit at one of the tables and order classic Chinese dishes like beef with broccoli, also excellently and authentically prepared.
3424 S. State, Salt Lake City, 801-486-8882, IchibanSushiUT.com
Best Sips
Kiler Grove Winery Tasting Room
When you think of boutique wineries, a warehouse in South Salt Lake may not be what comes to mind. But Utahns have just such an urban winery to call their own now. Michael Knight is busy transforming his grapes—which come from 10 acres near Paso Robles, Calif.,—into Rhône-style wines. Knight co-owns the winery with his wife, Elva, and his brother-in-law, David Olsen, all of whom hail from California's Sonoma and Napa Valley wine-growing region. They opened Utah's first urban winery and tasting room in January 2011, allowing those 21 and up the chance to freely sample wines. It's also a venue for receptions and classes on winemaking.
53 W. Truman Ave., South Salt Lake, 801-746-0977, KilerGroveWines.com
Best Creature Comfort Combo
Fiddler's Elbow
For creature comforts, few have the formula down as well as Fiddler's Elbow. If your inner creature has the munchies, order up some Buffalo wings, deep-fried calamari, pulled-pork nachos, flavored smashed potatoes or spicy hummus. If that chow-down creates a thirst, there are more than 30 beers on taps to choose from. Wolf this down while comfortably ensconced in a big couch in front of a giant TV screen, watching your favorite team. Your creature will be content.
1061 E. 2100 South, Salt Lake City, 801-463-9393, FiddlersElbowSLC.com
Best Retro Ogden Meal
Pop's Burgers, Malts & More
Ogden has always had a bit of a retro flair, and Pop's is the place to take a true culinary trip down memory lane. Pop's expanded to new digs in 2011, complete with sparkling red booths with chrome accents, a jukebox and a pinball machine that owner Jim Powell rigged to be playable without coins. And Powell has given just as much attention to the food: Expect diner classics like burgers, fries and hot dogs prepared from scratch and brought to your table along with soda in a real glass. Farr's Ice Cream is also served—try it in an impossibly huge cone or in a banana split.
310 E. 12th St., Ogden, 801-737-9067, PopsMaltShop.com

Best Local Fresh
Caffe Niche
There is a growing demand from diners for locally grown, environmentally friendly food options. And local and fresh are the key tenets at Caffe Niche. To prove it, daily deliveries include sustainably sourced fish and locally grown produce from Utah, Idaho, and Wyoming, offering a variety of tasty options every day. A simple power lunch can include a cup of locally roasted Caffe Ibis coffee, a small plate of heirloom tomatoes topped with a seasonal balsamic reduction and followed by an order of fresh fish tacos—a blackened fillet of the day's fish, topped with cabbage, pico de gallo and a cilantro lime aioli, all wrapped in local corn tortillas.
779 E. 300 South, Salt Lake City, 801-433-3380, CaffeNiche.com

Best Peruvian
El Rocoto Peruvian Restaurant
Rookie epicurean mistake: thinking Peruvian cuisine is similar to Mexican. The chefs of Peru infuse influences of Spain, China, Italy, West Africa and Japan into their dishes—basically all the continents where their immigrants came from. El Rocoto owner/chef Macario Diaz has created not only a taste of home for Peruvians craving seafood and chicken dishes, but also a community center that often features live music and karaoke. Expand your palate with Peruvian paella, pasta dishes like tallarin saltado, grilled chicken such as pollo a la braza, the stir-fried beef and potato wedge dish called lomo saltado, the cheese-covered potatoes of papa a la huancaina, and seafood dishes like jalea de mariscos and ceviche. But just don't call it Mexican food, because it isn't.
3904 W. 3500 South, Suite B, West Valley City, 801-963-2657, ElRocotoUtah.com
Best Meat & Cheese
Matt Caputo & Troy Peterson
Matt and Troy are but two of the reasons that Tony Caputo's Market & Deli is regarded as among the premier small businesses in all of America. Serious meatophiles or cheeseheads who stop at either market (the original downtown location where Matt plies, or in the 15th & 15th neighborhood, where Troy does), are always treated not only to the highest grades of domestic and imported meats and cheeses, but also to a level of product knowledge and expertise not usually available to most Utah shoppers. The best Parma hams, salami and sausages in Utah? Check. The best cheeses from every corner of the globe, including from the finest of Utah's artisan cheesemakers? Double check. Matt and Troy (with tutelage from Papa Tony) have been a great team for years, putting Utah in the big leagues when it comes to meat and cheese expertise. Call regarding their next cheese tasting event.
314 W. Broadway, Salt Lake City, 801-531-8669, 1516 S. 1500 East, Salt Lake City, 801-486-6615, CaputosDeli.com

Best Goulash
Atlantic Cafe
For over 10 years now, this smallish, bistro-style cafe has been serving some of the best and most consistent food in all of downtown Salt Lake City. Most of the management, kitchen and waitstaff have always been persons born in the lands that once comprised the former nation of Yugoslavia—Serbia, Croatia and Bosnia. Among the many menu items not found on Utah menus before their arrivals are such taste gems as sarma (cabbage rolls) or cevap (spicy sausages), but one item that is always a hit is usually associated with Hungary, not the Balkans—goulash. If you find yourself walking down Main Street and the daily special at the Atlantic that day is goulash, stop. Don't take another step; stop and partake. One taste of this seemingly simple stew and you'll know you've left Utah for a better place.
325 S. Main, Salt Lake City, 801-524-9900, AtlanticCafeMarketSLC.com

Best Nacho Magic
Gracie's
You didn't think there was much new to do with nachos, did you? Some chips, cheese, vegetables, sour cream, whatever. Well, Gracie's nachos include all of that, plus some kind of magic that make these nachos hopelessly addictive. Maybe it's the cheese, which is so liquidy we'd think it was Velveeta if it weren't so good. Maybe it's the freshness of the vegetables. Maybe it's that you can't go wrong in your choice of protein—Italian sausage, angus beef, grilled chicken or beans. Maybe it's—well, never mind. Just go order a plate.
326 S. West Temple, Salt Lake City, 801-819-7565, GraciesSLC.com

Best Step Up in Asian Dining
J. Wong's Asian Bistro
How many local eateries attribute their design to a feng shui specialist? It's obvious the "energy" is good at this Chinese-Thai restaurant located in the historic Patrick Dry Goods Building near The Gateway. It appeals to all of the senses. Visually, bamboo lamps and high-back booths define the eating area. Your hands can't help but appreciate the lacquered tabletops. Gentle Buddha bar music soothes your ears. And a full menu of Chinese, Thai and Asian specialties (including Peking Duck) tempts the nose, then arrests the taste buds. Its hip, elegant vibe and local ownership make J. Wong's a great place to eat solo or meet up with others for any special occasion.
163 W. 200 South, Salt Lake City, 801-350-0888, JWongUtah.com

More Best of Utah 2012: