Page 11 of 17
Best Late-Night White Sauce
Sicilia Pizza
Always available by the slice, each piece of Sicilia's spinach & tomato pizza—made with the owner's secret-recipe white sauce—revisits the oven for a moment and is brushed with garlic oil and dusted with seasoning before being placed in your welcoming hands. There's also a wide menu of specialty pies—try the white sauce mixed with hot sauce on the Mediterranean. Sicilia is open until 3 a.m. on Friday and Saturday nights, so you can satisfy your pizza jones whenever the urge strikes.
35 W. Broadway, Salt Lake City, 801-961-7077, SiciliaPizza.net

Best Street Sausages
World Dog
Hot-dog stands have long been a fixture of baseball parks and street corners, but this sector of the portable-food world has been off-limits for those who swore off hot dogs after finding out what they're made of. But even the most squeamish won't be able to resist the World Dog cart, which features not pedestrian hot dogs, but gourmet, specialty sausage dogs, made from local Colosimo's sausage, in irresistible flavor varieties. Mouth-watering options include the Azteca, a spicy chorizo sausage with cheese, pico de gallo and tomatillo-agave drizzle.
2200 S. Highland Drive, Salt Lake City, 801-831-2078, www.WorldDogSLC.com

Best Comfort Pasta
Lugano Restaurant House Tagliatelle
Fettuccine Alfredo is the ultimate Italian comfort food—who doesn't like a rich, creamy plate of calories? But if you're looking to get out of your pasta rut with something new that will still make you feel safe and warm, head to Lugano's for the house tagliatelle—long pasta ribbons similar to fettucine—with mushrooms, asparagus, spinach, cream and a porcini-basted farm egg. It'll be your favorite go-to dinner in no time.
3364 S. 2300 East, Salt Lake City, 801-412-9994, LuganoRestaurant.com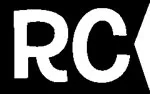 Aristo's
Obviously, City Weekly readers recognize the difference between a dedicated Greek restaurant and the numerous (and popular) souvlaki and gyro joints around town. Greek cuisine is about so much more than just pita-wrapped meats, so Aristo Boutsikakis offers a wide selection of Greek dishes at his namesake restaurant that range from small plates like skordalia (garlic dip), kafteri (roasted Macedonian peppers, feta cheese and cayenne pepper) and melizanosalata (roasted eggplant, white-wine vinegar, garlic and onions) to main dishes, like browned butter with Myzithra cheese on angel-hair pasta, skewered swordfish kabobs, boureki (layers of zucchini and potatoes mixed with feta and ricotta baked in a clay pot) and a lot more. Of course, you can also get a darned good souvlaki sandwich or gyro at Aristo's, too.
244 S. 1300 East, Salt Lake City, 801-581-0888, AristosRestaurant.com
2. Greek Souvlaki
3. Andy's

Best Place to Cheat on Your Diet
Carlucci's Deli
If you're going to forget about your diet for an hour or so, make it worth it. The pastry case at Carlucci's is full of enticing options, from fully sinful—cannoli, tiramisu—to almost justifiable, like the fruit tart: a sweet, flaky pastry crust enclosing a creamy filling, all topped with layers of fresh fruit—berries, mandarin oranges and kiwi. All that fruit cancels out all that cream, right?
314 W. Broadway, Salt Lake City, 801-366-4484, CarluccisBakery.com

Best Sandwich Spreads
Robin's Nest
Would a sandwich with any other spread taste as sweet? Definitely not. The Robin's Nest's adventurous spreads—from sun-dried tomato & horseradish to garlic-barbecue to cranberry—are the icing on the cake of a menu of unique gourmet sandwiches.
311 S. Main, Salt Lake City, 801-466-6378, RobinsNestSLC.com
Communal
True to its name, Provo's Communal restaurant offers communal seating for those who enjoy meeting and making new foodie friends. The big communal table in the front of the restaurant is this eatery's centerpiece. And it's not unusual to see former strangers sharing bites of food and discussing the merits of, say, the roasted Brussels sprouts with hazelnuts versus farro with winter squash and braised greens. For the not-so-social, no worries: Not all seating at Communal is communal; you can even belly up to the counter and snag a solo stool. One thing is certain: You won't find better contemporary American cuisine in Utah County.
102 N. University Ave., Provo,
801-373-8000, CommunalRestaurant.com

2. Pizzeria 712
3. Bombay House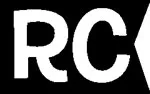 Communal
Best Mexican in Moderation
Cafe Rio's Chicken Tostada
After expanding to other states and stacking up a slew of national awards, it almost doesn't feel like Cafe Rio is a local restaurant. But Cafe Rio hasn't let fame get to its head and continues to serve up the most delicious Tex-Mex food around, thanks to its super-fresh ingredients and secret recipes (like that to-die-for creamy tomatillo house dressing!). The perfect balance of flavor and substance can be found in the chicken tostada, which tops a corn tortilla, rice, cheese, shredded chicken and beans with a heaping of lettuce and pico de gallo. It's practically healthy.
Multiple locations, CafeRio.com

Taste of India
There is no shortage of enticing Indian eateries along the Wasatch Front. But Taste of India is different. Every curry, for example, is made from scratch. And, instead of the ubiquitous lunch buffet, there's the thali lunch. Thali is a Hindi word that simply means "plate." It is all-you-can-eat, since you can have seconds and thirds of anything you like. But, this isn't a steam-table or self-service affair. The food is all made fresh and each plate includes raita, naan, an appetizer, salad, dessert, basmati rice, and a choice of two entrees. Entree options include butter chicken, chana masala, vegetable korma, lamb vindaloo, dal makhani, chicken tikka masala, shrimp curry, and more, from menus that change daily.
1664 Woodland Park Drive, Layton, 801-614-0107; 9200 S. Redwood Road, West
Jordan, 801-618-2200, TasteOfIndiaLayton.com

2. Bombay House
3. Himalayan Kitchen