Page 15 of 17
Best Wine Dinners
Silver Fork Lodge
Let's face it: Wine dinners can be stuffy, tedious events full of blowhards and people who are known in the industry as "wine douches." If you tend to run away from such affairs, we suggest running up to Brighton's Silver Fork Lodge, where the monthly wine dinners are always fun, informal and inexpensive. That's mostly because the dinners somewhat take on the character of Silver Fork Lodge owner Dan Knopp, who is a character. The family-style Silver Fork dinners encourage camaraderie and conviviality over wine snobbery, making them both fun and informative.
11332 E. Big Cottonwood Canyon, Brighton, 801-533-9977, SilverForkLodge.com
Lucky 13
Heaven exists in a small wooden bar on 1300 South. Lucky 13's aptly named Celestial Burger loads on the cheddar cheese, grilled onions, barbecue sauce and—here's the kicker—Lucky 13's amazing bacon, which is smoked in-house and will forever ruin you for other, lesser bacon burgers. If you choose hellfire over heaven, try the "ring of fire": bacon, roasted jalapeños and habañeros, sautéed onions and cheddar cheese. And no burger is complete without a side of rosemary-garlic fries: Lucky 13's already-awesome crispy fries are bathed in a pesto-like spread of garlic, rosemary, herbs and oil, making for a flavorful, aromatic experience that'll stick with you for days.
135 W. 1300 South, Salt Lake City, 801-487-4418, Lucky13SLC.com
2. Cotton Bottom
3. Crown Burger
Lucky 13
Best Reuben
Plates & Palates
The crowds during lunchtime at Plates & Palates can be formidable. Obviously, folks in Bountiful appreciate the from-scratch sandwiches, soups and salads at this friendly deli-cafe/kitchen store, along with the very friendly and helpful service there. But, it's the rustic, grilled Reuben that might just be the star of the Plates & Palates show. It's very lean, high-quality pastrami stacked with Swiss cheese and sauerkraut on thick, grilled marble-rye bread from Coeur D'Alene French Baking Company in Murray. There are lots of Reubens around, but this one is the real deal.
390 N. 500 West, Bountiful, 801-292-2425.
Best East Coast Pizza
Maxwell's East Coast Eatery
Hailing originally from New Jersey, Maxwell's owner Steve Maxwell knows a thing or two about East Coast-style pizza. The "fat kid" pizza at Maxwell's is about as good as it gets: The thin-crust pizzas come with just the right amount of (not swimming in) sauce and cheese, and slices are perfect for folding in half, New York-style. And yes, there's a thin trickle of grease that runs the length of the fold, like there oughta be. For an authentic taste of South Jersey, load your fat-kid pizza up with thick slices of homemade meatballs. This is close to pizza perfection.
9 Exchange Place, Salt Lake City, 801-328-0304; 1456 Newpark Blvd., Park City, 435-647-0304; MaxwellsECE.com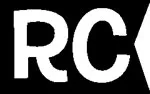 High West Distillery & Saloon
To be honored by readers as the best restaurant in Park City—a town brimming with great restaurants—is quite a coup. But, what's not to love about Utah's first legal distillery since 1870? The sprawling distillery, restaurant and saloon is a funhouse for eating, drinking and enjoying live music. Chef James Dumas' menu—recently expanded to include breakfast—tempts visitors with delectable dishes like whiskey-cider-braised short ribs, black-coffee-and-bourbon-braised cod and shishito peppers served two ways: ponzu-roasted and whiskey-battered. Why, there's even Creminelli whiskey-scented salami to be had at High West. Oh, and did we mention the award-winning whiskeys?
703 Park Ave., Park City, 435-649-8300, HighWest.com
2. Silver
3. Grappa

Best Spinach Pie
Eva
Traditional Greek spinach pie or spanakopita is, typically, a simple treat: chopped spinach and greens between layers of phyllo dough. At Eva, Chef Charley Perry takes his Greek cooking influences and transforms this seemingly unattractive dish into anything but typical. From Eva's small-plate menu, the spanakopita is infused with spicy feta and drizzled with a balsamic reduction served unlike anywhere else in town. Take your spanakopita and a glass of wine to the patio in good weather for a true Mediterranean dining experience.
317 S. Main, Salt Lake City, 888-314-8536, EvaSLC.com
Best Eye-Popping Decor
Silver
In a ski town brimming with opulent eateries, Silver restaurant dazzles even more than most. It's not just one of Utah's best-looking dining spots, but ranks up there with the best of New York City, Las Vegas and San Francisco. Fireplaces seem to be suspended in midair, and even the chairs are dramatic: Is that real alligator? No expense was spared in creating Silver, the name of which is an homage to Park City's silver-mining legacy, with silver veins streaking through the interior and exterior walls of the restaurant. Even the ceiling lamps are extraordinary. It's the perfect setting in which to enjoy upscale dishes like goose-leg confit and pomegranate-fried Brussels sprouts.
508 Main, Park City, 435-940-1000, SilverRestaurant.com
Best Hummus
Happy Monkey Hummus
Every tub of Happy Monkey hummus begins with all-natural ingredients like USDA Certified Organic garbanzo beans (not canned), fresh lemons, garlic and cumin. There aren't any fillers or preservatives, just fresh, wholesome flavor. Along with the classic original hummus, the Happy Monkey folks also churn out more exotic options like Margarita (Anaheim peppers, lime, cilantro), Suesabi (wasabi, soyu, ginger), and their sweet and spicy hummus called XXX, with chipotle peppers, lemons, tahini, hot sauce and sweet mole essence. That's why Happy Monkey customers stay so happy.
HappyMonkeyHummus.com
Best Homestyle Italian
Cucina Vanina
When chef/owner Vanina Pirollo—for whom Cucina Vanina is named—cooks for you, it's like having an Italian momma or nonna in the kitchen. That's why this is a favorite spot for honest, hearty, plentiful, homestyle Italian cooking. Portions are generous and flavors are true, from dishes like gamberetti al limone (bay shrimp with lemon) to spaghetti alla carbonara, which is tossed with pancetta, a dash of cream, Parmesan and raw eggs. There's also perfect pesto and awesome housememade meatballs, bathed in Vanina's superior sugo—a red sauce based on her grandmother's recipe. Mangia!
1844 E. Fort Union Blvd., Midvale, 801-938-9706, CucinaVanina.com