Page 5 of 17
Best Eastern Valley Restaurant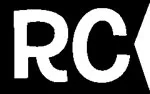 Citris Grill
With its devotion to comfort food in the form of housemade soups, salads, wraps and pizza, it's no surprise Citris Grill has a die-hard following. But entrees such as maple-cured pork loin and sesame-seared salmon, along with a tempting wine, beer and a mixed-drink menu, make for a standout dining experience. Readers like the flexibility of ordering "heavy" or "petite" portions. Breakfasts are similarly prepared to be unique and memorable. Little wonder that Citris Grill has managed to invite and enchant diners for almost a decade.
2991 E. 3300 South, Salt Lake City, 801-466-1202, CitrisGrill.com
2. Porcupine Pub & Grille
3. Lugano Restaurant

Best Latino Coffee-House Fare
Bakery & Brews
It's only been open a year or so, but Bakery & Brews has that extra-special flavor from its American-Latina ownership that most cafe-cum-eateries just can't compete with. Les is helpful and chatty about the locally sourced coffee, while his Uruguayan wife, Jacqueline, is simply a marvel in the kitchen, coming up with the spinach-and-egg-filled tartas pascualinas, empanadas and the dulce de leche biscuits and alfajores that truly speak of South American cuisine at its best.
625 W. 5300 South, 801-290-2958, Murray, BakeryAndBrews.blogspot.com

Pat's Barbecue
Pat Barber is a
s
cientist behind a smoker, a guru of the grill and a magician with the meats. The line of customers leaving Pat's nondescript rib joint in South Salt Lake with smiles and sauce still stuck to their face is a testament to the man's barbecuing ability—especially when it comes to ribs. Barber is guarded of the secret ingredient to the dry-rub recipe for his ribs, but one thing we do know is that the first bite is sure to get you hooked, and the last bite will leave you wanting more.
155 W. Commonwealth Ave. (2125 South), South Salt Lake, 801-484-5963, PatsBBQ.com

2. Sugarhouse Barbeque Co.
3. Q4U

Best Taste of Mongolia in O-Town
Lee's Mongolian BBQ
It's not new, but sometimes you need a refresher to remember that one of the best lunch spots in Utah is this unassuming little joint on The Vard in Ogden (that's Washington Boulevard, O-Town's cruising stretch and main drag). Frequented by a wide swath of Ogden locals, from Weber State profs to construction workers, Lee's Mongolian invites guests to cram as much meat and as many veggies as possible into a bowl; one of the chefs will then whip all that—plus whatever cooking oils and flavorful spices the customer chooses—into a killer treat on the massive stir-fry griddle. This pile of food is sure to satisfy, and on the cheap, too—a lunch trip will run you about $7, and comes with a bowl of soup and rice on the side.
2866 Washington Blvd., Ogden, 801-621-9120, LeesMongolianBBQ.com
Best Main Street Makeover
Cindy Lee Cafe
Along with the Coffee Garden on Main, City Weekly feels a special kinship for the Chinese and Vietnamese diner called Cindy Lee, since they are the closest sources to run to for caffeine and pho, respectively. But in 2011, something terrible happened—Cindy Lee closed without notice. Months passed, and as suddenly as it closed, it reopened under new managers, with a remodel and a slightly pricier menu. But as far the pho is concerned, the delicious broth and ingredients haven't changed. We never knew how much we loved you, Cindy Lee, until you disappeared. Welcome back.
264 S. Main, Salt Lake City, 801-359-4544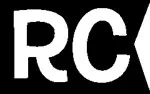 Bruges Waffles & Frites
Let's b
e
clear about something: These are not the fries of ordinary Americans. Brothers-in-law Pierre Vandamme and Frederic Bosteels brought these
frites
from their Belgium homeland. The fries are double-fried and cooked to a crispy perfection, salted and served with one of 10 delicious sauces. Choose from mayo, aioli, greens, lemon-pepper dill, Zensation, Brasil, fry sauce, curry, curry ketchup, Andalouse, samurai and ketchup. Beware, Sugar House, as these fries are coming your direction. A new Bruges Waffles location will open soon at 2314 S. Highland Drive in Salt Lake City.
336 W. Broadway, Salt Lake City, 801-363-4444, BrugesWaffles.com
2. The Bayou
3. Lucky 13

Best Thanks for the Memories
Bella Citta
We have long admired Bella Citta for how it lit up a drab strip mall in Sandy and became one of the few places in the southern end of the valley to regularly visit for gelato, coffee or just a chat with owners Rachel Bartnicki and her husband. But after a flood caused severe damage, Bartnicki found herself plunged into a bureaucratic nightmare with an insurance company, which ultimately saw her close Bella Citta so she could concentrate on getting justice for herself and her family. While we miss the gelato, we admire the spunk.
CittaGelatoCafe.blogspot.com

Gourmandise the Bakery
New York-style
cheesecake and chocolate-chip cookies, rich creme brulee and ganache-filled
jalousies
;
mille feuille au fraises
will make your heart sing, these are a few of our favorite things. Be warned, bursting into dessert-inspired song may be a side effect when partaking of the exquisite made-from-scratch pastries, cakes, breads, cookies, cream puffs, eclairs and more available at Gourmandise. But by now, Executive Chef Jean-Jacques Grossi and the other masterminds behind these delicacies are probably used to customers expressing their love for European-style sweets through the art of music—just please don't sing with your mouth full.
250 S. 300 East, Salt Lake City, 801-328-3330, GourmandiseTheBakery.com
2. Tulie Bakery
3. Cakewalk Baking Company
Best Parking Lot Pizza
The Pizza Cart
Located in the parking lot in front of Ace Hardware Store on Cedar City's Main Street, this friendly mobile pizza oven offers exceptional taste in an unusual setting. Whether it's a Margherita pizza you fancy, or a white pie—garlic sauce, bacon, red onion and cracked pepper—the couple who own and operate the Pizza Cart will turn you out a freshly made and delicious pizza from scratch in a few minutes while you watch. Since this is Cedar City, passing traffic is static enough to ensure you're not choking on fumes while you enjoy a slice or two under the bright southern Utah sky.
165 S. Main, Cedar City

Best Southern Grill
The Prospector's Cafe
Nestled on the short stretch of Highway 89 that constitutes Marysvale, The Prospector's charms are squarely focused on its 16-year-old griddle. Ask for nothing more than a bacon cheeseburger, and the succulent patty amid the freshest lettuce and tomato will leave you astounded that a place so small can pack a culinary punch so powerful. As you plan to make your trip down south, don't miss out on this friendly southern gem.
50 S. Highway 89, Marysvale, 435-326-4281, ProspectorCafe.com
The Chow Truck
Laid-back California-style cuisine spiced up with bold Asian flavors is the name of the game at The Chow Truck, created by restaurant-business veteran SuAn Chow. East meets West in dishes such as tacos with flash-fried calamari, delicious sliders with fillings that include coconut-lemongrass chicken and pineapple-ginger pork, fresh salads and more. For a visually enticing take on traditional potato chips, try the flavorful root chips, with spiced, fried slices of carrots, purple potatoes, yams, beets and delicate, flowery lotus root. Visit the Chow Truck website to find out when the Chow Truck will be dishing it up near you.
ChowTruck.com
2. Union Street Eats
3. Tacos Don Rafa