Page 6 of 17
Best Indian Fusion Burger
Spice Grill
Provo's Spice Grill knows how to combine tasty Indian fare with a good American-diner experience. Hence the Spice Grill burger, a unique hamburger made from beef, chicken or veggies mixed with noodles and seared with bold and spicy East Indian flavors. Knock that back with a delicious strawberry, mango or rose-almond shake, and you've just had some of the best and most affordable fusion cuisine Utah County has to offer.
163 N. University Ave., Provo, 801-373-1688, SpiceGrillUT.com

Bayleaf Bar & Grub
After a night
o
n the town with friends or a charming date, there's no reason to cut the evening short when you can head over to Bayleaf, open 24 hours on the weekend. Once the kitchen is fired up Friday morning, it doesn't close until midnight on Sunday, so you can stave off that hangover with delicious Asian dishes and Southern-style comfort food. Or, if you want to keep the evening of revelry going, enjoy a local brew or specialty cocktail at the bar. Make sure to try the chicken & waffles, cheese grits and barbecue chicken skewers.
159 S. Main, Salt Lake City, 801-359-8490, BayleafBarAndGrub.com
2. Belgian Waffle & Omelet Inn
3. Pie Hole

Best Reason to Get Juiced
Just Organic Juices
Let's face it—when you count up the cigarettes, booze, sugars and grease you might consume on a regular basis, you could probably stand to give your body a good cleanse to wash all the gunk out, possibly extending the time you have to keep poisoning your body with delicious vices. Or, your organic-juice cleanse could start you on a path to long-term wellness. Just Organic Juices has you covered either way. The company delivers pure, raw, hydraulically pressed vegetable juice that has no added preservatives straight to your door. They can also set you up with one-, two-, three- or even five-day cleanse packages that can revitalize your body right down to the cellular level.
46 W. Broadway, Salt Lake City, 801-953-0112, JustOrganicJuices.com
Best Beer Power
Uinta Brewing's Solar Panels
With a motto like "Earth, Wind & Beer," Uinta Brewing is like Captain Planet—but a lot cooler. Now the company can add the sun to its elements of success, after having installed 126 solar panels on the roof of its brewery to help offset the energy costs of brewing delicious, full-flavored beer. The brewery is now 85 percent wind-powered and 15 percent solar-powered. Eco-friendly-beer fans stopping by the brewery can even check out the digital monitor that shows exactly how much energy the panels are providing and how much the brewery is using.
1722 Fremont Drive (2375 West), Salt Lake City, 801-467-0909, UintaBrewing.com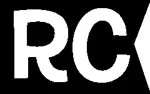 Cakewalk Baking Company
No v
e
gan should have to sacrifice enjoying nostalgic baked sweets such as Twinkies to adhere to a no-animal-products diet, which is why Cakewalk owner Kelly Colobella created the Dillo, a scrumptious vegan take on the traditional sponge-cake treat. But you don't have to be vegan to enjoy these baked goods: The delicious cupcakes, cookies, cakes, cheesecakes, eclairs and more, made with organic, fair-trade ingredients, will appeal to anyone with a sweet tooth. There are also gluten-free options, including a giant, moist, rich carrot-cake cupcake that you won't be able to help but begin to eat before you even leave the bakery.
434 S. 900 East, Salt Lake City
801-953-0804, CakewalkBakingCompany.com

2. Gourmandise the Bakery
3. The Dodo

Best Sushi Remix
Sushi Groove
While Sushi Groove is anything but traditional Japanese fare, this hip Highland Drive restaurant doesn't skimp on its delicious hand-rolled sushi—it simply adds an urban twist. Sushi is made fresh daily and served in an environment in which regular DJs spin for dining patrons knocking back PBR tallboys and special flavored cold sakes, paired with signature rolls like the Jersey devil, which comes with soft-shell crab and tempura Serrano pepper; or the groovalicious roll, which combines tempura shrimp, strawberry and cream cheese with crab, marlin, seared tuna, mango and eel sauce. Don't forget to save room for a funky dessert, like tempura-fried Oreos.
2910 S. Highland Drive, Salt Lake City, 801-467-7420, SushiGrooveUtah.com

Wild Grape New West Bistro
W
i
ld Grape Bistro's brunch is at the top of its game, and if you pair brunch with a cocktail, you've got yourself a grand slam. The cocktail list is anything but ordinary, with drinks like the hyper highball, a delicious, lightly spiced fall drink, or the Sergeant Pepper—fresh-squeezed lemon and lime juice and simple sugar, all shaken with cracked pepper and bourbon—the best whiskey sour you'll find in town.
481 E. South Temple, Salt Lake City, 801-746-5565, WildGrapeBistro.com
2. Pago
3. Market Street Grill

Best Gluten-Free Baking Classes
Love Muffins Bakery
Being gluten-free doesn't mean being baked-goodness-free. Whether you are working hard to cheat on your low-carb diet or are gluten-intolerant like millions of other Americans, dumping gluten can be hard, especially when you've got a sweet tooth for baked goods. Thanks to the loving of Love Muffins Bakery, you can take gluten-free baking classes that cover everything from quick breads to cupcakes to pizza. For a crash course on all things good and gluten-less, you can also sign up for the three-week-long Gluten-Free Boot Camp classes.
801-918-6213, LoveMuffinsBakerySLC.com

Best Gourmet S'mores
Escala Provisions Company
In the luxurious Escala Hyatt Lodge in Park City, you can enjoy dining with a view of the mountain, as well as artisan takes on campfire classics like the s'more. To creat the dessert, the chefs take decadent chocolate cake, graham crackers and marshmallows, serve them up in a Mason jar and give them a good blowtorch finish so the tasty treat comes hot and bubbling to your table. This sumptuous dessert ups the ante on the campfire classic and delivers all the great nostalgic taste without any of the aftertaste of a burnt roasting stick or bug spray.
3551 N. Escala Court, Park City, 435-940-1234, EscalaLodge.Hyatt.com

Best Sweet Treats
The Honey Jar
Remember Pixy Stix, those paper straw filleds with colored sugar that was like the crack cocaine of your youth? Well, if you want to revisit that sweet treat but with something a little more natural, you need to try one of the Honey Jar's Honeysticks. The little plastic straws come filled with exquisitely sweet, all-natural flavored Utah honey. The raw honey is smoother and creamier than commercial honey and is actually more nutritious, which makes knocking back the Honey Jar's tasty watermelon, blackberry or cinnamon honey sticks less of a guilty pleasure and more of a wholesome addiction.
TheHoneyJarHome.com
Best Navajo Tacos
Twin Rocks Cafe
Set against the backdrop of the beautiful country of the Four Corners region, the Twin Rocks Cafe has mastered the art of the Navajo taco, taking the simple Native American frybread tradition to new levels with its delicious Navajo-taco pizzas. These frybread treats are topped with housemade tomato sauce, quality meats and even imported cheeses. You can enjoy veggie, supreme and even barbecue-chicken Navajo pizzas. Nothing winds down a fine evening in red-rock country better than a slice of Navajo pizza and glass of beer enjoyed while relaxing on the cafe porch as the sun sets and the hummingbirds come out to get their dinner from the windowside feeders.
913 E. Navajo Twins Drive, Bluff, 435-672-2341, TwinRocksCafe.com