Page 7 of 17
Coffee Garden
The phrase "my ba
r
ista" sounds a bit condescending and 1 percent-ish, but you might be excused if you're talking about someone who works at Coffee Garden. It's the place to go to take a break from the workday, where everybody knows your name and can tell precisely how much espresso you need that morning. That's likely why Coffee Garden has been the reigning coffee house in this category since 2002, and why its Main Street location is still going strong, having survived the move of Sam Weller's Bookstore. We're sure glad you stayed, Coffee Garden.
878 E. 900 South, Salt Lake City, 801-355-3425; 254 S. Main, Salt Lake City, 801-364-0768
2. Beans & Brews
3. Nobrow Coffee & Tea

Best Can-Do Craft Beer
Bohemian Brewery
Bohemian Brewery doesn't feel the need to rest on its laurels, or its hops. This family-operated craft brewery specializes in Czech-style lager beer, following the old German Purity Laws (aka Reinheitsgebot), which call for water, barley and hops as the only ingredients, and no shortcuts. Bohemian's lagers ferment at just-above-freezing temperatures for at least eight weeks, which creates a clean-tasting, full-bodied beer bubbling with natural carbonization. When pairing Bohemian's Czech Pilsener, Viennese Lager, Cherny Bock and Bavarian Weiss with Bohemian's authentic European pub grub—pierogies & bratwurst, chicken Paprikash and Czech bread dumplings—it's hard not to be wowed. In the past year, Bohemian's begun selling its handcrafted goodness in cans, believing the can's seal and coloring are better at protecting hand-crafted beers from air and light than bottles.
94 Fort Union Blvd., Midvale, 801-566-5474, BohemianBrewery.com

Best Sunday Spice in Sandy
Andaman Kitchen
It's Sunday and you're in Sandy. If you think that puts your need for spice on hold, you're wrong. Andaman Kitchen, on the back side of a Sandy strip mall, tips its hat to the Andaman Sea, waters to the west of Thailand. With more than 100 menu items—curries, soups, noodle dishes, fresh seafood, desserts and beverages—Andaman will warm your mouth but not startle your wallet. And yes, it's open on Sundays, and every other day of the week except Tuesday.
816 E. 9400 South, Sandy, 801-495-1929, AndamanKitchen.com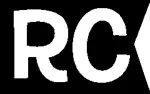 Roosters Brewing Co.
One visit to this brewpub and it'll become your go-to choice for Northern Utah dining, thanks to its top-notch friendly ambience, prime location on 25th Street, tasty brews and delectable food. Menu items run the gamut from burgers to steak-fajita pizza, from fish tacos to Tuscan beef medallions with Beehive cheddar. Even basic-sounding entrees are served with a special Roosters flair—like the cheese ravioli, which is bathed in roasted-red-pepper sauce and Gorgonzola cream sauce. Gorgonzola can also be found in Roosters' Gorgonzola ale soup—and we guarantee that once you go Gorgonzola, you never go back.
253 25th St., Ogden, 801-627-6171, RoostersBrewingCo.com
2. Soul & Bones BBQ
3. Slackwater Pub & Pizzeria

Best Makeover
Aerie Restaurant & Lounge
Along with hiring a brand-new executive chef, Ken Ohlinger, Snowbird's Aerie Restaurant & Lounge has undergone a multimillion dollar makeover, the first remodel since it opened about 30 years ago. The result is simply stunning. Designer Louis Ulrich and his firm, L'una, have brought warmth to the sprawling space, utilizing lots of blond wood and light colors, along with the smart use of both natural and electric lighting and contemporary furnishings and fixtures. And, for those who want to get closer, there are even individual booths equipped with curtains to create the ultimate public/private dining space.
Cliff Lodge, Snowbird Ski & Summer Resort, Highway 210, Little Cottonwood Canyon, Snowbird, 801-933-2160, Snowbird.com
Aerie Restaurant & Lounge
Best Potstickers
David's Kitchen
Some still remember David Fei's modest eatery from when it anchored the corner (with Gino's) on 3300 South and State Street. The building was razed a while back, and David's Kitchen moved to new digs a block west on 3300 South, next to Little Dave's Deli (no relation, as far as we know). Loyal customers did not bat an eye—they know where to go when it comes to legendary housemade potstickers. A platter of these dumplings—all soft and moist on top with a wonderful fried crunch on the bottom—make the rocking world go round. A dipping sauce of chili oil (made with fresh ground chilis), mirin and soy sauce, stirred to personal heat tolerance at the table, completes the perfection.
45 W. 3300 South, Salt Lake City, 801-463-0888
Café Zupas
Who says a salad has to be listless? Pump up the energy with a visit to Zupas, where the peppy line servers will help you get a little adventurous with one of Zupas' 12 specialty salads. Here, they put things on a bed of lettuce you've never dreamed of—like pistachios, pineapple and Thai peanut sauce. Relax—it all tastes delicious, especially when expertly tossed together by one of the Zupas experts. And if you need to go a little slower, you can build your own salad, with up to six toppings and a choice of 14 dressings.
Multiple locations, CafeZupas.com
2. Red Butte Cafe
3. Trio

Best Classy Cuisine
Epic Casual Dining
Epic is one of those places you must include in your restaurant rotation, no matter how downtown-centric you are. Epic's scrumptious entrees—such as beef tenderloin, seared ahi tuna and grilled chicken—mouthwatering flatbreads, exceptional salads and its well-chosen wine and beer list make for one helluva evening out. The friendly service; the calm, low-lit interior; and the ease of parking make Epic a fine-dining class act that casual Utahns can get behind.
707 E. Fort Union Blvd., Midvale, 801-748-1300, EpicCasualDining.com

Best Dining Adventure
Hell's Backbone Grill
Perhaps the most unusual restaurant in all of Utah is Hell's Backbone Grill. It's an organic farm-to-table restaurant that's a 4 1/2 hour drive from Salt Lake City. Located in tiny Boulder, the chef-owners, Jen Castle and Blake Spalding, grow much of their produce and herbs on a six-acre farm. They serve locally raised, natural meats, and their breads, jams, pickles and hot sauces are made by hand. They don't kill bugs in the restaurant, but instead gently capture them and release them in the open air. The Buddhism vibe is strong here, in sharp contrast to the Mormon ranching community that surrounds it. Castle and Spalding are much beloved for bringing people to Boulder, like in Field of Dreams. They built a reputation for conscious dining, and after a flurry of national reviews, well, now you need a reservation. Really. Put it on your bucket list, and go as often as you can.
20 N. Highway 12, Boulder, 435-335-7464, HellsBackboneGrill.com

Best 35 Years of Chinese Cooking
Mandarin Restaurant
Thirty-five years ago, people used to say: "Life begins at 40." Gregory Skedros was almost 50 and a successful pharmacist when, in 1977, he and his wife, Jenny, opened a destination Chinese restaurant in Bountiful to rival all others. Skedros traveled to San Francisco to seek the best Chinese cooking talent. Over time, he learned to make the restaurant's 35 sauces to ensure a consistent taste in dishes, no matter who the chef was. At 84, Skedros still opens and closes the 200-seat restaurant each day. He and his daughter, Angel, and son-in-law, Paul, oversee 70 employees, and are proof that life begins whenever you want it to, and that a Greek-owned Chinese restaurant in Bountiful may bring good fortune.
348 E. 900 North, Bountiful, 801-298-2406, MandarinUtah.com