Page 8 of 17
Best Soul Food
Mama's Plantation
Those who love family-style, made-from-scratch Southern cooking no doubt felt their hearts skip a beat (and their arteries twinge) at the re-emergence of Mama's Plantation after it had opened and closed in several other locations. A soul-food eatery in a Midvale strip mall surrounded by national chains may not make sense, but perhaps it's part of Mama's master plan to take over the culinary world with its juicy ribs, pulled pork, fried chicken, catfish and frog legs, along with savory sides like black-eyed peas, hush puppies, coleslaw or baked beans. A bit of soul in the suburbs may be just what the doctor ordered (as long as you chase it with Lipitor).
7194 S. Union Park Ave., Midvale, 801-561-7272

Best Bar Bites
Brio Tuscan Grille
At Fashion Place's Brio Tuscan Grille, you can fill up on tasty bar bites for pocket change. A $2.95 (per item) bar menu features "Tuscan Tasters" on weekdays, including tantalizing tidbits like beef carpaccio; sausage & pepperoni flatbread; "shrimptini"—shrimp cocktail in a martini glass with roasted tomato cocktail sauce—roasted garlic, spinach and artichoke dip; spicy shrimp with eggplant; ravioli Caprese; and even a quartet of Brio's popular Bistecca Burgers. It's bargain imbibing at its best.
Fashion Place Mall, 6173 S. State, Murray, 801-262-6500, BrioItalian.com
Best Reincarnation
Pho 33
The plain-Jane State Street building that houses Pho 33 has had many previous lives. A year ago, it housed another Vietnamese-Chinese eatery, Mi Phong Phu. Before that, it was the Oriental Kitchen. It may have even been a Bosnian restaurant in recent memory. Thus, in the face fo State Street construction, we pray this incarnation "takes," because it's really a joy to slurp reasonably priced, delicious pho and munch on Vietnamese spring rolls and noodle dishes. For those who like to live large, the "Pho 33" delivers rare beef, brisket, flank, tripe, tendon, beef ball and … oxtail—a tail that will wag your dog.
7640 S. State, Midvale, 801-562-5888, Pho33Utah.com

Best Pho
Pho Tay Ho
There is a surprising abundance of good Vietnamese pho around town, especially over in the Little Saigon area of West Valley City. One favorite pho spot is a family affair: Pho Tay Ho. Owner Huong Mai simmers beef bones overnight as the base for his phenomenal pho, which comes to the table always clear—never cloudy—and piping hot with hint of cinnamon and allspice. Many are called, but pho are chosen. ... This is the place, pho real.
1766 S. Main, Salt Lake City, 801-466-3650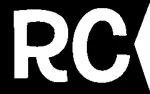 Pho Tay Ho
Best Unpretentious Wood-fired Pizza
Pizzeria Limone
The 'burbs have arrived. Pizza Limone offers personal artisan-style pizzas with fresh ingredients cooked to order in a wood-fired oven. Pie offerings include the traditional Margherita and the Caprese (with balsamic vinegar), but the unusual Viola blends fresh mozzarella, prosciutto, basil and blackberries. The casual counter service translates to low overhead, which means this tasty Italian fare is priced within range of most families.
1380 E. Fort Union Blvd., Midvale, 801-733-9305, PizzeriaLimone.net

Myung Ga
Tucked away in a West Valley strip mall is a h
i
dden treasure that deserves not to be hidden. And you can sample a ridiculous variety of the restaurant's offerings in one lunch special, with marinated barbecue spare ribs as a centerpiece and more than a half-dozen sides to sample, including mouth-watering sweetened potatoes, spicy pickled vegetables and the tastiest bean sprouts you've ever tried. Don't miss the house specialty soft tofu soups, a savory option for vegetarians and carnivores alike.
1839 W. 3500 South, West Valley City,

801-908-0124
2. Korea House
3. Ejo

Best Beef Chow Fun
Red Corner China Diner
After leaving Beijing behind 15 years ago, Sam Su is cookin' up authentic Szechuan cuisine at this cheerful and modern Midvale cafe. Ex-pats and people who've visited China are happy to slurp the soup and chomp the noodles and house specials, saying the food reminds them of home. Red Corner makes a mean beef chow fun—stir-fried beef and noodles—that pairs well with walnut shrimp. At these prices, you can afford to become a regular, and you'll want to, after sampling the diverse menu.
46 W. 7200 South, Midvale, 801-601-8331, RedCornerUtah.com

Best Holladay Chippie
Summerhays Halibut & Chips
While fish & chips are pretty much standard pub fare these days, you won't find many "chippies" in Utah like they have in the U.K. Salt Lake City's mainstay for the past decade has been Summerhays Halibut (formerly Neil's Halibut & Chips), which takes pride in its fresh-caught halibut from Alaska. The breaded and deep-fried catch of the day is served with fries and coleslaw in a fun setting of island kitsch. Yes, there's malt vinegar and fry sauce to seal the deal, but for a crotchety Cockney accent, best to book a flight to England.
4870 S. Highland Drive, Salt Lake City, 801-424-9000, SummerhaysHalibut.com

Sawadee
The line waiting for take-out orders on a Friday
e
vening should be a hint: Plenty of folks have figured out that Sawadee is a great way to start a weekend. Those who opt to sit down inside get friendly service with their delicious meal of dishes that range from fragrant traditional curries and satay to house specialties like steamed sea bass and honey-ginger duck. Even something as basic as a chopped salad of iceberg lettuce gets a spark from a delicious, zesty peanut dressing. Whether you're enjoying it on a plate or carrying it out in a bag, you're getting terrific Thai.
754 E. South Temple, Salt Lake City, 801-328-8424, Sawadee1.com
2. Chanon Thai
3. Thai Siam
Best Reward for a Workout
Three Forks Café
The Jewish Community Center has long been a welcoming place, inspiring people of all faiths to meet and mingle and join in various fitness, youth and community programs. Now there's a reason to linger over coffee and/or do lunch: Three Forks Café, located inside the JCC. Open 7 a.m. to 3 p.m., Monday through Friday, the cafe serves housemade soups, salads, sandwiches, burgers and hot dogs. Without fail, you must try the rosemary garlic fries. Then go work out.
2 N. Medical Drive, Salt Lake City, 801-581-0098, SLCJCC.org

Best Southern Valley Restaurant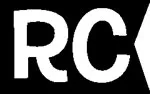 Fratelli Ristorante
Brothers Pete Ca
n
nella and Dave Cannell's restaurant may share a shopping area with Walmart, but that's as close as this terrific eatery gets to the suburban-chain sensibility. The atmosphere is beautifully inviting, and the menu spans a range of Italian favorites from terrific pizzas to clam linguine, chicken piccata to eggplant Parmesan—and with an expansive wine list to match any choice. Plus, this is one place where leaving room for dessert is a
must
—whether it's a specialty gelato, or the stack of pistachio/lemon/raspberry decadence that is ... The Cake.
9236 Village Shop Drive, Sandy, 801-495-4550, FratelliUtah.com
2. Bohemian Brewery & Grill
3. Tiburon