Page 9 of 17
Best Drive-In Delights
Ab's Drive-In
Where were you in 1951? That was when Ab and Dot Beutler opened a tin shack at 3500 South and 5400 West and started serving steaks, pies and fat boy burgers. The Beutlers moved their restaurants here and there, and Ab passed away in 1999. Today, the Beutlers' son Bart and his wife, Elizabeth, run the show, operating a vintage West Valley City diner and a West Jordan drive-in. Through it all, the fat boy—with its two patties of beef, cheese, tomatoes and relish—hand-cut fries and thick shakes live on. Take that, In-N-Out.
4591 S. 5600 West, West Valley City, 801-968-2130; 7903 W. Airport Road (4400 West), West Jordan City, 801-280-8075, AbsDriveIn.com
Best Sweet & Savory Brazilian Bakery
Bakery Street
Sure, there are plenty of places to fulfill the primal, carnivorous craving for Brazilian barbecue all over the valley. But when it comes to satisfying the urge to eat something deliciously Brazilian and sweet, fluffy and gooey, the place to go is Bakery Street. Bakery Street welcomes visitors with cases of cream puffs filled with dulce de leche, coconut and rich chocolate. The French aren't the only ones who know pastries. Brazilians treat the art of creating doughy confections as a national duty. And if you still haven't kicked the salty, savory beef craving, Bakery Street serves up a bounty of hot sandwiches, salty snacks and dinner plates.
1370 S. State, Salt Lake City, 801-486-0238

Best Dairy- & Gluten-free Goodies
City Cakes
The selection of freshly baked confections at City Cakes & Cafe can be slightly overwhelming at times, especially for those whose dietary requirements often narrow their options at other bakeries. But the wheat-intolerant child struggling to choose between a gluten-free peanut-butter bar and a lemon-blueberry scone isn't complaining. Neither is anyone else who tastes what City Cakes has to offer. With a full coffee bar, breakfast and lunch items, as well as a whole display case full of dairy- and gluten-free goodies, City Cakes has something for everyone.
282 E. 900 South, Salt Lake City, 801-359-2239, CityCakesCafe.com
Vinto
Designed by owner David Harries in conjunction with Louis Ulrich and his Lu'na Design Studio, Vinto manages to exude both class and comfort simultaneously. Serpentine dining booths serve as faux "walls," allowing for the feel of privacy in a very public space, and the horizontal black-and-white stripes in the rear of the eatery pay homage to Siena, Italy, where Harries and his wife, Deborah, honeymooned. Contemporary and sleek, with beautiful lighting, Vinto's modernism nicely contrasts with its rustic cuisine.
418 E. 200 South, Salt Lake City, 801-539-9999; 900 Main, Park City, 435-615-9990, Vinto.com
2. Beehive Tea Room
3. Sapa

Best Bargain Curry
Ali Baba Kabob & Curry
Indian food can be pretty pricey sometimes, so it's nice when you find a no-nonsense establishment that serves great food without breaking the bank. Ali Baba has a casual, authentic feel. Although it's ideal for take out, it's also fun to dine in and watch the news in Arabic on the big-screen TV. The veggie combo is delicious, and for just $ 4.99, you get the vegetarian curry of the day, dahl (a dish made from lentils) and a side of rice with spicy chutney. They also serve naan, samosas, lassi and a variety of meat dishes and desserts.
2646 S. 700 East, Salt Lake City, 801-466-3197
Best Temple-Adjacent Eats
Blue Lemon
Snugly nested in the Ikea-meets-Starbucks décor, eaters of Blue Lemon's express gourmet can look out the north-facing windows to South Temple's badge-wearing proselytizers, camera-toting tourists and shoppers bustling in front of Temple Square and City Creek Center. A delicious grilled salmon al fresco sandwich—salmon BLT with sauce verte—and butternut-squash soup make the perfect combo for an hour of City Creek people watching.
Multiple locations, BlueLemon.com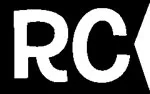 Blue Lemon
Best Vegan Food Cart
Union Street Eats
Food carts are taking off in Salt Lake City, making the summer a great time to enjoy tasty food. Some cart owners even brave the cold to continue serving through the winter. Union Street Eats has joined the ranks of these brave souls, providing the community with Mexican-inspired vegan cuisine for all seasons. Try the Mexican hot chocolate and a barbacoa torta with spicy grilled jackfruit in chipotle-tequila barbecue sauce. If that isn't enough to convince you, 5 percent of all proceeds benefit Ching Farm Rescue & Sanctuary, so you can feel like you're doing a good deed to boot.
Washington Square, 200 E. 400 South, Salt Lake City, SLCUnionStreet.com

Best Pad Gra Prow
Sala Thai Kitchen
There's not a lot of competition for this category, and in case you're wondering, pad gra prow is stir-fried chicken with basil. Holy basil. On a side note, there are two common types of basil used in Thai cooking: bai horapha, which is similar to Italian sweet basil, and bai gaprow, or holy basil. Holy basil, when cooked, becomes noteworthy, or rather "noseworthy." So let the expert chefs at Sala Thai Kitchen stir up a handful of holy basil in a hot wok with chicken, bell peppers, garlic, onions, beans and chili peppers, and then serve it with jasmine rice so you will come to understand the holy meaning of life.
677 S. 200 West, Salt Lake City, 801-328-2499, SalaThaiKitchen.com

Best Activist Juicers
Blue Star Juice & Coffee Cafe
Thanks to donations by Blue Star Juice & Coffee Cafe, the folks who camped out at Pioneer Park in Salt Lake City's version of Occupy Wall Street knew they could count on fresh coffee to get them through the long days (and nights) of protesting. Now the business has a small drive-thru location just south of the park where you can get just about every kind of juice you can think of. If you want your body to really thank you, get the super green, with kale, spinach, cucumber, bok choy, apple and lemon, or the cobra, with carrot, apple beet and ginger.
435 S. 400 West, Salt Lake City; 2795 S. 2300 East, Salt Lake City, The-Bluestar.com

Best Organic Chocolate
The Chocolate Conspiracy
It's enough to make you wonder if it really is a conspiracy. How can something that is raw, organic and ridiculously healthy taste so damned good? After trying the mint chip bar with raw heirloom cacao beans, heirloom cacao butter, wildflower honey, peppermint essential oil, wild-crafted vanilla bean and Himalayan pink salt, you'll never go back to York Peppermint Patties again.
EatChocolateConspiracy.com
Blue Plate Diner
One reason
City Weekly
readers—many of whom aren't early risers—love breakfast at Blue Plate Diner is that it's served all day. Hankering for a stack of flapjacks, country corncakes, French toast or a Belgian waffle? No problem. You can get them anytime up until 9 p.m. Carnivores love the hearty corned-beef hash with eggs and toast, while vegetarians can opt for the tofu-veggie scramble or vegan tofu breakfast burrito. Don't pass up the
chile verde con carne
omelet.
2041 S. 2100 East, Salt Lake City, 801-463-1151, TheBluePlateDiner.com
2. Park Cafe
3. Eggs in the City