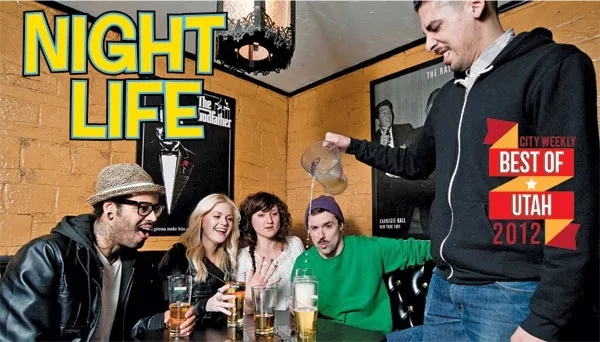 Best Millcreek Lounge Act
Tony's Bar
Maybe it's the ambient lighting at this Millcreek watering hole that gives Tony's Bar (above) its intimate feel. It could also be posters of the Rat Pack, Muhammad Ali and Bob Marley's "Redemption Song" that line the walls, offering a distinctive lounge environment. In either case, when in search for a laid-back evening, grab some buddies and head to Tony's. With a sizeable dance floor and a few pool tables adorning its game room, Tony's provides a little something suitable for everybody.
3165 S. 1300 East, Salt Lake City, 801-466-0838
Best Retro-Modern Bar
The Spot
The quirky exterior hasn't changed since the Age of Aquarius (the long-ago name of the club, not the actual Age of Aquarius), but inside, The Spot is the perfect marriage of new and old. The décor is clean and sleek, but seemingly straight out of a jet-set cocktail lounge circa 1968—and, fittingly, the bartenders know how to mix a swank drink or three. Throw in a kickin' jukebox and sound system, plenty of pool tables (not to mention room to actually play) and a friendly roaming dog, and The Spot is the best neighborhood bar nowhere near anyone's neighborhood.
870 S. Main, Salt Lake City, 801-355-7768
Best Stories You'll Hear in a Bar
When the Lines Go Down
"True stories, told live" is the motto of podcast and storytelling nonprofit The Moth. In January, Leland McCarthy decided to take the idea of live storytelling to Mo's Neighborhood Grill for free Sunday story evenings. It's the starkness and vulnerability of stories told each night under a different theme—examples thus far include "stories about the law," "accidents" and "on the road"—that make the experience so evocative. And unlike The Moth, which hosts prominent literary and cultural personalities, WTLGD is free and open to anyone to tell their true tales in five to eight minutes.
Mo's Neighborhood Grill, 358 S. West Temple, Salt Lake City, Facebook.com/WhenTheLinesGoDown

Best Enchanted Evening
Salt Lake Symphony's Vienna Ball
If for only one evening, stepping on the Union Ballroom floor is like stepping back in time and onto another continent. Under the baton of Salt Lake Symphony's guest conductor, Robert Baldwin, each February the ensemble plays waltz-laden sets of exquisite music as a fundraiser. Ballroom dancing is one thing, but it's another thing entirely to be dressed to the nines and move about the floor with grace as a live symphony serenades you. And since Salt Lake City gets only a few balls, this symphony knows it had better make it count.
SaltLakeSymphony.org/vienna.php

Best Live Music Club

The Urban Lounge
A bastion for the best live-music shows in town, The Urban Lounge presents a range of styles, from hipster-heavy indie tunes to alt-country to electronic dance. More often than not, touring bands express their love and gratitude for the venue and its concert-goers, and we like to think they really mean it. Over the past year, Urban has upgraded its sound equipment, making for a more memorable live experience. At times, the patrons on the dance floor congeal into an ecstatic dance blob. But if dancin' ain't your thing, there's plenty of room on the periphery to sip a cheap brew.
241 S. 500 East, Salt Lake City, 801-746-0557, TheUrbanLoungeSLC.com
2. The State Room
3. The Depot

Best Patio for Political Peeping
The Green Pig Pub
You might find yourself intrigued by the Occupy movement, or interested in the Salt Lake City Council's weekly doings, but not to the point that you're going to camp in Pioneer Park or actually sit through a city-council meeting. A better option? Occupying a table on the Green Pig's rooftop patio, where you can literally keep an eye on the beautiful Salt Lake City & County Building. As for what they're actually doing inside? Pick up a copy of City Weekly to peruse while you nibble a Cuban sandwich and throw back beers.
31 E. 400 South, Salt Lake City, 801-532-7441, TheGreenPigPub.com

Bourbon House

The Bourbon House owners navigated Utah's byzantine, asinine liquor laws for months before they were allowed to open in the former home of D.B. Cooper's and Monk's House of Jazz, and fans of the bar are sure grateful they put out the effort. Not only does Bourbon House have a better bar than the space's previous incarnations, it also has a stellar menu featuring to-die-for appetizers like bacon-wrapped tater tots, and deals like buy-one, get-one-free Philly cheesesteaks every Friday. Make sure you try the refreshing pickle back, a shot of Jameson Irish whiskey chased with a shot of, yes, pickle juice.

19 E. 200 South, Salt Lake City, 801-746-1005, BourbonHouseSLC.com

2. The Devil's Daughter

3. SugarHouse Pub
Bourbon House
Best Downtown Musical Diversity
Bar Deluxe
Bar Deluxe has survived under various owners and various names (Remember Ego's? Shaggy's Livin' Room?) for years, but it's currently making a name for itself as one of the more endearingly experimental music venues in town. One night you might find the gypsy mayhem of Juana Ghani, another you can take a reggaeton dance class, and the next you might spy a hot burlesque revue or find a CD release party headlined by a local band like Lady Murasaki or a national headliner like hip-hopper Cappadonna of Wu-Tang Clan fame.
666 S. State, Salt Lake City, 801-532-2914, BarDeluxeSLC.com

Best Sugar House Expansion
SugarHouse Pub
A year ago, we recognized SugarHouse Pub as being the Best Addition to Sugar House. You can probably consider the bar's expansion, more than doubling its size, the year's best addition. The pub retains its mellow charm in the new half, while offering a new second bar to belly up to, as well as a bunch of new tables. The best part? Each side of the bar has its own sound system, so if you don't like the tunes playing in one, you can go through a door and change your evening's soundtrack without changing bars.
1992 S. 1100 East, Salt Lake City, 801-413-2857, Facebook.com/SugarHousePub
Bonwood Bowl

It's easy to imagine what Bonwood Bowl was like when it first opened more than 50 years ago—in fact, it's easy to imagine that it hasn't changed at all. From the dining area filled with red-vinyl booths to the lounge/bar in the back to the old-school bowling balls, Bonwood feels like a throwback to a different era. Yet it's just as welcoming to teenagers or families as it is to league players throwing back beers. It's 42 lanes of the best kind of nostalgia: the kind that invites all ages into its retro vibe.

2500 S. Main, Salt Lake City, 801-487-7758, BonwoodBowl.com

2. Fat Cats
3. Jupiter Bowl
Best Outdoor Evolution
Batters Up
This Main Street sports bar offers plenty of surprises on the inside; you'd never guess from the bunker-like exterior appearance that the inside of the club would be so bright and spacious, a comfy spot to watch games or grab a quick meal. What isn't a secret is how much work Batters Up has put into improving its outdoor patio, work that's obvious to anyone driving through the intersection of 17th South and Main. What was once a tiny pen for smokers is now a huge patio with tables perfect for lengthy chill-out sessions when the weather is worthy.
1717 S. Main, Salt Lake City, 801-463-4996, BattersUpSportsBar.com
Best New (Old) All-Ages Venue
The Depot
After more than five years functioning strictly as a 21-and-older private club, United Concerts finally decided to dip its toe in the all-ages club scene, adding some all-ages gigs like Sleigh Bells and a Social Distortion show to its schedule in 2012. The downside: The drinking-age crowd is relegated to the balcony during the all-ages shows. The upside: The Depot is a far more fan-friendly environment than other venues whose all-ages shows have been known to fence off drinkers.
400 W. South Temple, Salt Lake City, 801-355-5522, DepotSLC.com

Best Cocktails

Bar-X
Yes, the "new" Bar-X made its name on delicious artisanal cocktails (the Moscow mule being a particularly hot item), but you can also get a damned tasty drink without any muddling of mint leaves or shaving of orange peels necessary. Simply take a gander at the wall of bottles behind the bar and pick one you haven't tried before. That should be easy because Bar-X stocks all manner of whiskeys and whatnot, making experimenting with a new drink extremely easy.
155 E. 200 South, Salt Lake City, 801-355-2287
2. Twilite Lounge
3. Cheers to You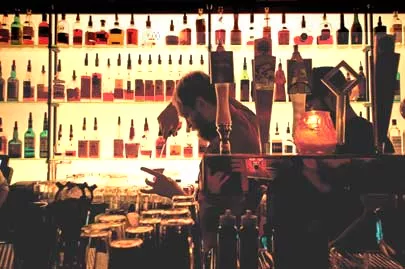 Bar-X
Best Glamorous Scene

The Red Door
Located in the heart of downtown, The Red Door has been a Salt Lake City favorite for more than 10 years. Urban socialites love to frequent this chic spot known for its award-winning cocktails, massive wine selection and, of course, upscale ambience. The Red Door is an ideal place to grab a drink after work, catch a live jazz show or unwind to a groovy down-tempo DJ set.
57 W. 200 South, Salt Lake City, 801-363-6030, BehindTheRedDoor.com
2. Bar-X
3. Keys on Main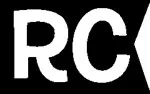 Cheers to You
In general, most karaoke nights have subtle feuds among the differing groups of friends: One group tries to own the stage and sing their favorite renditions of Poison and Ratt, which pisses off another posse that's there to sing George Michael's entire catalog. Not so at Friday night's Karaoke Chaos, Cheers to You's busiest evening. With a core group of regulars and DJ Hyram at the helm, all are welcome to sing along to the moving script and MIDI sounds while being given loads of encouragement from the whole gang—community karaoke at its best.
315 S. Main, Salt Lake City, 801-575-6400, CheersToYouSLC.com
2. Piper Down
3. Jam
Best Humor Migration
Wiseguys Comedy Cafe, Trolley Square
Keith Stubb's small chain of comedy clubs have been bringing top-notch comics to Utah for years, but for some reason the best of those comedians always performed at the West Valley City location. Then for a while, the Ogden Wiseguys was the spot, drawing the likes of Joel McHale and Maria Bamford. This year, the Trolley Square Wiseguys finally seemed to join its brethren in the big leagues, attracting the likes of Michael Ian Black, Marc Maron and Aziz Ansari. No offense to the other Wiseguys locations, but the Trolley spot offers a cozier vibe than that West Valley strip mall, and Ogden is a long drive for Salt Lake City comedy lovers.
505 S. 600 East, Salt Lake City, 801-532-5233, WiseguysComedy.com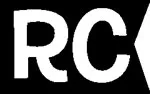 Piper Down
Come Best of Utah time, Piper Down is traditionally a fan fave among
City Weekly
readers across several categories. This year, Poker Tuesdays reigns king. There's something special about poker at Piper Down that signifies an old time-y feel—"An Olde World Pub" is the seldom-used back half of Piper Down's proper full name. Dave Morris knows exactly what it takes to be a true old-fashioned bar. Upon any visit, be prepared to dispense with any beliefs that Guinness is too heavy of a beer, since no visit to the Piper Down is complete until you've had a pint to accompany your homemade Irish stew dinner.
1492 S. State, Salt Lake City, 801-468-1492, PiperDownPub.com
2. Green Pig Pub
3. The Devil's Daughter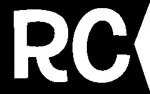 Big Shiny Geek Show Pub Quiz, Lucky 13
If the dozen other quiz nights in Salt Lake City just aren't geeky enough for you, don't retreat back to the basement: Head over to Lucky 13 for the weekly Big Shiny Geek Show Pub Quiz. It's a totally local quiz night, hosted and written by Big Shiny Robot's City Weekly columnist Bryan Young and the Geek Show Podcast's Shannon Barnson. Answers are read out after each round, so you won't have that "What was the name of Star Wars' concept artist?" question nagging your brain for long. And with the excellent Lucky 13 burgers, fries and friendly waitstaff, it's no wonder the quiz sees crowds of loyal regulars pack the place each week, trading insults and jokes with the hosts.
Wednesdays, 8:30 p.m., 135 W. 1300 South, Salt Lake City, 801-487-4418

2. Geeks Who Drink, Piper Down
3. Pub Quiz Monday, The Republican
Best Beatlemaniac Bar
The City Club
The classiest joint on Ogden's 25th Street, The City Club is a long-running favorite among locals and an easy place to love. The grub is better than your average bar fare, and if you get a little drunk, the bar will get you a free ride home in the City Club Caddy. But the main appeal, at least for fans of a certain batch of mop tops, is the insane amount of Beatles paraphernalia filling every empty space in the place. Reportedly, the collection is worth more than $1 million, and it's grown steadily in the bar's 21 years in business. They still offer to buy customers' toys and trinkets dedicated to John, Paul, George and Ringo on the company website, so if you have any spare Yellow Submarine lunchboxes, you know whom to call.
264 25th St., Ogden, 801-392-4447, TheCityClubOnline.net

Best Politically Charged Art, Pizza & Beer
Canyon Inn
In 2011, Cottonwood Height's Canyon Inn owner Jim Stojack's commissioned two murals for walls adjacent to his bar. Those murals suggest Stojack as an agent provocateur when it comes to the cultural wars in Zion. One painting is of a burning LDS temple and fleeing Catholic altar boys next to a scantily clad female rock climber. The other is a more subtle dig at the local daily newspapers being in league with big business interests. Both are provocative and, depending on your perspective, amusing.
3700 E. Fort Union Blvd., Cottonwood Heights, 801-943-6969, CanyonInnSaltLakeCity.com

Canyon Inn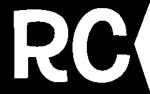 Fats Grill & Pool
While Fats richly deserv
e
s its win in this category—as it has in multiple previous years—it almost doesn't do it justice simply to think of Fats as a "pool joint." Sure, the seven tables are high-quality, making it a favorite spot for leagues and amateurs. But it's also a great place to eat, with a menu of tasty pizzas, burgers, wraps and appetizers. It's also a great sports bar, with multiple flat-screen TVs showing games of local and national interest. And the downstairs room adds a great venue for live local music. The pool may bring you in the door, but there are so many other reasons to stay.
2182 Highland Drive, Salt Lake City, 801-484-9467, FatsGrillSLC.com
2. Johnny's on Second
3. The Spot
Best Beer Ouster
No Name Saloon
Jesse Shelton, the owner of Park City's No Name Saloon, carried Budweiser on tap for 12 years, until the company decided to jack up the prices on its kegs and expected bar owners to simply pass the cost onto consumers. Shelton decided it might be time for regime change at his bar and asked patrons if they would be willing to pay the added price or if the beer should be banished from their taps. In a peaceful revolution, customers voted for Bud's ouster, and the taps were replaced with brews that wouldn't bruise the pocketbooks of the bar's loyal patrons.
447 Main, Park City, 435-649-6667, NoNameSaloon.net

X-Wife's Place
Sometimes a bar isn't abo
u
t exotic martinis that have flowers and fortune cookies popping out of them and cost more than a meal. Sometimes it's about enjoying a humble, cheap beverage at a place rich in character. X-Wife's is a testament to a bar making money from repeat business instead of price-gouging one-timers. Beer-wise, every pint on tap is a respectable $2.50, and well spirits are a wallet-friendly $3.25. If you need further proof, you can take a shot of exquisite, top-shelf 12-year-old Jameson whiskey for just $4.25—at most any other bar in town, you'd pay $4 for a shot of regular, fresh-from-the-liquor-store Jameson. Cheers to honest booze pricing.
465 S. 700 East, Salt Lake City, 801-532-1954
2. Gracie's
3. The Bongo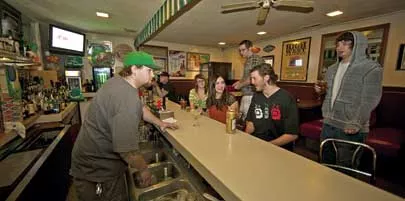 X-Wife's Place
Best Wurlitzer Wizards
Mike Welch & Blaine Gale, Peery's Egyptian Theatre
All the yuppie Sundance festival-goers who hit up Park City but skip over O-Town's classic Peery's Egyptian Theatre are missing out on a classic cinema experience. Besides the gorgeous and beguiling ancient Egyptian motif of the theater, there is the presence of the Mighty Wurlitzer pipe organ and the faithful operators of it, Mike Welch and Blaine Gale. These two organists know how to tickle the keys on this classic—a working 1920s-era piece of cinema history complete with blowers, percussion and more than 1,400 pipes. Welch and Gale's expertise is not limited to Sundance, however, as they often can be heard working the Wurlitzer during the theater's year-round screenings and special events.
2415 Washington Blvd., Ogden, 801-689-8700, EgyptianTheatreFoundation.org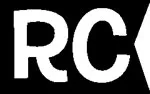 Brewvies Cinema Pub
Dinner and a movie—it's the oldest trick in the book, but it's the best way to get to know a potential love interest, or kill time with the ball and chain. Brewvies Cinema Pub helpfully combines the two, then adds booze—you won't find that at the movieplex. Brewvies also hosts weekly free showings of movies—cult classics and past box-office hits alike—and TV broadcasts of
The Walking Dead
,
Mad Men
,
Sons of Anarchy
and more. Plus, the food is actually
good
and the pitchers cheap, making it easy on the wallet to continue your night in the bar after the credits roll.
677 S. 200 West, Salt Lake City, 801-355-5500, Brewvies.com
2. Red Ginger
3. Penny Ann's Café

Best Club to Light Up Your Life
Club Allure
Boasting the largest lightspace dance floor in the United States, all that's missing at Club Allure on Saturday nights is John Travolta clad in an all-white suit, shaking it to "Disco Inferno." With or without Travolta, Allure is still the place to go for today's Top 40 hits, with music by resident DJ Chrismo. The club's 180-inch screens projecting Rihanna, LMFAO, Pitbull and other top artists synchronously with the light show from the dance floor below provide inspiration to any aspiring dancer. No wonder the dance floor is constantly packed; the atmosphere beckons for more than mere head bobbing.
8925 S. 255 West, Sandy, 801-255-2078, AllureSLC.com

Best 360-Degree Sports Experience
The Huddle
Because it's located in an east-side strip mall, your initial glance at The Huddle will probably be a deceiving one. After sports fiends take their first steps inside, though, they'll recognize they are in a gamer's haven. Surrounded by 26 HDTV flat-screens on all sides, your eyes will never be far from any action. Of course, keeping true to sports-bar form, The Huddle's pub grub is about as good as it gets. Whether you're going out for post-ski brews, fight nights or just a night out, don't be fooled by first impressions or you'll miss out on this east-side gem.
2400 E. Fort Union Blvd., Cottonwood Heights, 801-438-8300, Facebook.com/HuddleSLC
Best Strip Club DJ
Tyler Justice of Trails & Club Wet
In an industry where professionalism is the key to success, Tyler Justice seems to have found the perfect balance of business and pleasure. He's been a strip-club DJ for more than 16 years and has literally seen it all while hosting night after night at Salt Lake City's Trails Men's Club and Ogden's Club Wet. "Some nights are tough," admits Justice, "but it's a nice view!"
Trails Gentlemen's Club, 921 S. 300 West, Salt Lake City, 801-363-2871, TrailsClub.com; Club Wet, 2706 S. 1900 West, Ogden, Club-Wet.com
Tyler Justice at Trails
Best Music Festival
Rooftop Concert Series
While Salt Lakers were enjoying the weekly sounds from the Twilight Concert Series, Provo decided to step out of the long-distance shadow and hold its own free summer concert series. Once a month, organizers would set up a stage on top of a parking garage and bring on two local bands, who'd play an hour set each. Every show that year was filled to capacity, featuring bands like Imagine Dragons, Joshua James, The Lower Lights and Fictionist. And good news for locals hoping for the return: Independent funding on Kickstarter has assured six more shows for 2012.
RooftopConcertSeries.com

Trails Gentlemen's Club
Di
s
cerning gentlemen (and women) know their favorite gentlemen's club and have voted for the 10th year in a row to honor Trails as their happy place when it comes to sin, skin, cheap beer and tasty pub fare. Trails keeps Utahns happily distracted from their workaday cares by emphasizing stimulus overload, as you can also watch the big game on the sports screens when not under the hip-shaking hypnosis of the club's beautiful dancers. You can also check out regular events like party-bus pub crawls, Playboy parties and the annual calendar-release party.
921 S. 300 West, Salt Lake City, 801-363-2871, TrailsClub.com
2. Southern Xposure
3. Duces Wild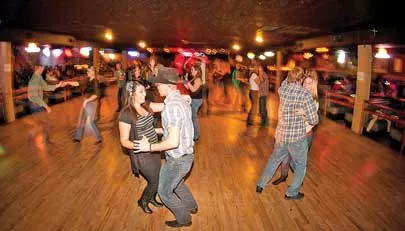 Brewskis
If you want to get a real feel of Brewskis' classic-pub vibe, stop in before the sun goes down and the nighttime crowd—which is always guaranteed—fills up every square foot of the joint: It's a bar that you, your dad and granddad would agree is the real deal, not some pre-fab wannabe built on Axe body spray and MGD 64. The only thing Brewskis takes as seriously as beer (more than 20 on tap), live music (killer sound system) and sports (screens everywhere) is food: "Best Damn Pizza in Town" is a slogan and a promise that can't be argued on either count. If you've never been here, you've never been to Ogden.
244 25th St., Ogden, 801-394-1713, BrewskisOnline.net
2. The Wine Cellar
3. Copper Club
Best Knee-Slapping Fest
Salt Lake Comedy Festival
Utah has always had a thriving comedy scene, with its usual highs and lows based on the current talent, but never has there been a central gathering of those performers within the confines of our oddly shaped state. On May 31-June 1, 2011, a group of local comedians headed up by X96's Richie Steadman brought in local and national talent for a two-day festival over several locations for Salt Lake City's first-ever comedy festival. Along with a selection of workshops that helped the talent with everything from writing to stage presence, the fest held improv and stand-up competitions for audiences to see the best that Utah had to offer. They're planning on it again for 2012.
SaltLakeComedyFestival.com
Best Classic Utah Nightclub
The Westerner
Few remember when Redwood Road was a two-lane affair, or when most of the entire west side of the Salt Lake Valley, from the Jordan River to the Oquirrh Mountains, was dry farms, fields of vegetables and vacant land. Or that the city where the gigantic Westerner Club still operates was once called Granger. Boasting one of the largest dance clubs in the land and plenty of countrified revelers (sometimes several generations of them) to fill the spacious hall, The Westerner has outlasted nearly every trend and folly for a fistful of decades.
3360 S. Redwood Road, West Valley City, 801-972-5447
The Westerner
Best Dive Karaoke Scene
Willie's Lounge
Willie's likes to think of itself as "the finest dive bar in Salt Lake City" (just check out the joint's website), and the place certainly lives up to that claim, thanks to cheap drinks and its working-class vibe. And if you happen to be there around 9 p.m. on a Saturday night, you'll witness dozens of hipsters crowding in for a chance to take the mic and sing their favorite Wham! or Queen cut. We once even saw a guy break out his own harmonica to wail along to some ZZ Top. Drop by often enough, and you start to expect the unexpected.
1716 S. Main, Salt Lake City, 866-612-2920, WilliesLounge.net
Area 51
Alan Moss knows how to throw a good party, and he's been doing it for more than 14 years with his award-winning club, Area 51. One of the longest-running dance spots in Salt Lake City, this is a multibar, multidance-floor super club of epic proportions. Area 51's party platter includes cheap drinks, an outdoor patio, fetish balls, karaoke nights, theme nights and, of course, throngs of dancing-crazed partygoers.
451 S. 400 West, Salt Lake City, 801-534-0819, Area51SLC.com
2. W Lounge
3. Metro

Best New Festival
Urban Arts Festival
Derek Dyer and company took over the once art-driven Pierpont Avenue and returned it to its roots for an all-day artistic event, which included graffiti demonstrations, skate displays, live music, arts and crafts for sale, and community writing—all for free with a suggested donation, all of which went to the Skate 4 Homies and Youth City organizations. The festival's success has already guaranteed a return, which will most likely be held at the new Utah Arts Alliance hub near The Complex.
UrbanArtsFest.org
Best Poetry Open Mic
When She Speaks I Hear the Revolution
Honing in on the spirit of the '90s Riot Grrrl movement that helped shape the music and art of the Pacific Coast, the monthly poetry and spoken-word gatherings—held the fourth Saturday of the month at Jitterbug Coffee, provide a unique forum for some of Salt Lake City's most prolific, yet overlooked, authors and voices. These events don't just touch topics like feminism, race, sexual orientation, society standards, stereotypes and controversial stances. They unabashedly and brazenly embrace them. Those who step up to the open mic share their thoughts to the audience through poetry, prose and acoustic performances, and will stand firm with whoever dares to join them on the mic.
Jitterbug Coffee Hop, 1855 S. 700 East, Salt Lake City, RebelGrrrl.wordpress.com
Best House Music
W Lounge
W Lounge is easily the best place in Salt Lake City for vibrant house music that will make you want to get up and groove. No wonder it has become the perennial home of the City Weekly Music Awards' DJ Spinoff events. Open four nights a week, you can always expect great music and friendly staffers to get your dance party started. Come for the music, stay for the dancing and inexpensive drinks, and return for consistently good times.
358 S. West Temple, Salt Lake City, 801-359-0637, Facebook.com/WLoungeSLC
W Lounge
Best Holdout on 25th Street
The Kokomo Club
There's no denying that Ogden's Historic 25th Street has cleaned up its act since its "glory days" as a railroad town's red-light district, and some of us are happy to remember its gritty heyday in the face of its growing gentrification. Thankfully, the 51-year-old Kokomo Club remains there to help blast people to the past. It's a classic Western joint, with a huge bar, a rough & tumble clientele that blends bikers, rednecks and power drinkers; and no intention of sprucing up the place. You couldn't improve on the classic sign anyway, so check it out if you have a chance. But bring cash: The Kokomo don't take your stinkin' credit cards!
216 25th St., Ogden, 801-621-9991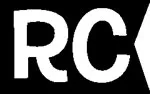 Downstairs
Danny Masterson of
That '70s Show
fame loves to get behind the decks in this subterranean club under his moniker DJ Mom Jeans, and it's not just because he is a co-owner. It's because there's always a lively crowd wanting to party in the quintessential Park City environs—posh meets rustic. (Not to drop names, but many a celebrity graces this fine Park City establishment when in town hitting the slopes or Sundancing—we're just sayin'.)
625 Main, Park City, 435-226-5340, DownstairsPC.com
2. No Name Saloon
3. Cisero's
Best RSL Gameday
Club 90
Whether you're looking for a place to knock back a few beverages before the game, during the game—because you didn't scrounge up any tickets—or after the game to celebrate another Real Salt Lake win, Club 90 has gameday covered. Within walking distance of the stadium, Club 90 houses five large bars, a game room and live music every Friday and Saturday night—good food, too. For such a large venue, Club 90 still manages to maintain an intimate atmosphere.
9065 Monroe St. (150 West), Sandy, 801-566-3254, Club90SLC.com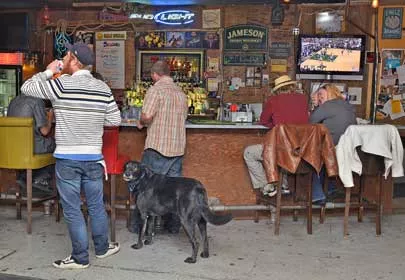 Burt's Tiki Lounge
A thrift-store-purchased painting of Jesus Christ is hung above a Homer Simpson doll, which is perched above a jar of bartender-made pickled eggs on the counter above a cooler full of PBR tallboys. And that's just one little section of this little dive. Burt's Tiki Lounge is easily forgiven for often running out of said tallboys on busy evenings; some employee usually makes it back from a nearby convenience store before things get unruly, and Burt's eclectic wall ornaments and devotion to live hard rock and metal is unmatched.
726 S. State, Salt Lake City, 801-521-0572
2. Twilite Lounge
3. Cheers to You
Best Irie Thursdays
The Woodshed
The Woodshed is a pretty sweet spot for a number of reasons: great showcases of local and national indie-rock and hip-hop acts, a patio bar out back that can actually be called "sprawling," and easy access to a couple of the finest taco stands in town right across the street. We particularly love the regular Thursday Reggae Night festivities, delivering bands and DJs who know their way around booming bass, Rastafari-inspired lyrics and some smooth grooves for the Natty Dread in all of us.
60 E. 800 South, Salt Lake City, 801-364-0805, Facebook.com/TheWoodshedSLC
The Woodshed
Best Better Late Than Never
Late Night Alumni
They'd made three albums in eight years before they'd ever performed onstage as a group. But when they performed for the first time, in January 2012, the Late Night Alumni studio band—made up of John Hancock, Becky Jean Williams, Finn Bjarnson and Ryan Raddon—brought their ethereal house music and electronica to Salt Lake City's Masonic Temple. So how did a band with Utah ties (Hancock and Bjarnson live in Salt Lake City) attract a 66,000-strong Facebook following from around the world? It didn't hurt that YouTube beauty guru and makeup artist Michelle Phan used their music in the background of her tutorials and became one of their biggest fans. Working on their fourth album (on the Ultra Records label), Late Night Alumni are now testing the waters for an upcoming tour later this year.
LateNightAlumni.com
Best Begging for Your Salt
Dickens Christmas Festival Feast
If it's not cold and dark enough for you in December, you can always pretend you're in Victorian England. The annual Dickens Festival, held in St. George and Salt Lake City, gives people a chance to imagine an even colder, darker place—one where people wear Victorian costumes, sell cool handmade gifts and speak in bad British accents. A highlight of the event is a six-course feast served at the "master's house." Guests enjoy wassail and hot chocolate, soup served in a bread bowl, roasted game hens and veggies—all eaten with their own grubby mitts, as Victorians apparently lacked silverware—while the Master and his buxom wife and kids keep the guests entertained with song and dance. One thing guests learn early is that the Master is The Man. To sprinkle salt on your dinner, someone from your table must go and beg for it, on their knees. Only when the Master feels sufficient supplication has taken place shall you have salt. Ah, the best of times!
Dixie Convention Center, 1835 Convention Center Drive, St. George; Utah State Fairpark, 155 N. 1000 West, Salt Lake City, 1-877-856-6366, DickensChristmasFestival.com

Jam
The party refuses to stop in the Marmalade District. Since 2008, Jam has been holding down the readers' choice award for Best Gay Bar, and for good reason. Co-owners Brian Morris and Todd Crofts have been mainstays in the local nightlife scene, providing an upscale atmosphere for bands, DJs, art shows and community fundraisers. The combination of great drinks and a friendly atmosphere portends that Jam will not be relinquishing its title anytime soon.
751 N. 300 West, Salt Lake City, 801-891-1162, JamSLC.com
2. Try-Angles
3. Metro

Best Midtown Secret
Manny's
Everyone needs a favorite low-key spot to visit after a long day's work. Manny's is the perfect midtown place to unwind, cozy up to the long bar and sip on steins of cheap beer. The bar also has more than a few high-top tables for small groups to gather around while enjoying a friendly game of pool. This unpretentious bar is definitely a secret waiting to be discovered.
1704 S. Main, Salt Lake City, 801-467-6289

Best Neighborhood Bar
Dick N' Dixie's
Dick N' Dixie's is so multifaceted, it's absurd. On any given day, you can find a mixture of crowd types at the bar, gathered there for after-work drinks, pre-dinner cocktails or for the purpose of pre- or post-gaming a concert. Dick N' Dixie's trendy, yet laid-back, clientele makes it an easy choice for Best Neighborhood Bar—no matter where you're coming from or where you're going, you can have a great time knocking back some local brews.
479 E. 300 South, Salt Lake City, 801-521-3556
Best Comedy Showcase
Secret Satan
For those of you who miss the short-lived Comedy Central show The Benson Interruption, some local comedians are helping fill the void. Headed up by Levi Rounds, several comedians meet up at Mo's Neighborhood Grill once a month, randomly choose two performers to take the stage at a time, and let one comedian trash their fellow performer during their set. The evening has gained a cult following in the comedy scene and packed Mo's with audiences who come to adore the awkward tension and quick wits of all involved.
Mo's Neighborhood Grill, 358 S. West Temple, Salt Lake City
Best Murray Music
5 Monkeys
With open-mic night on Sundays, house DJs on Tuesdays, karaoke on Wednesdays and live music on the weekends, it's easy to see why 5 Monkeys is one of Salt Lake City's premier music venues—its monthly calendar is full of ensembles from every genre. Choose your nights if you're picky, but for a music lover, any night of the week will be to your liking. Free pool is offered seven days a week if you just need a place to hang. Also, being so close to two other bars (Club 48 and Frankie & Johnnies), you can participate in a quick mini bar-crawl before any concert.
7 E. 4800 South, Murray, 801-266-1885, 5MonkeysBar.com

Best Dixie Venue
GoGo 37
Helping to revitalize the downtown area of St. George (and does it sorely need revitalizing!), GoGo 37 has persevered through both financial difficulties and lack of a bar to become the hottest music venue and art gallery in the city. Within the past year, the southern Utah venue has gone from being relatively unknown, with only a few select shows, to hosting national indie bands and selling awesome work off the walls. The dream of having a really cool entertainment spot in St. George has finally come to pass, like a flower blooming in the desert, and Washington Country residents would do well to water it.
37 E. St. George Blvd., St. George, 801-521-3556, Facebook.com/GoGo37

Best Five-floor Sports Bar
Lumpy's
Lumpy's on Highland Drive has been a sports-bar mainstay for more than 20 years. With two floors catering to the Utah Utes (and other Utah favorites), Saturdays during football season at Lumpy's is overflowing in a sea of red. Its sister bar downtown offers three floors of excitement for any customer. The main-floor booths are fit with a personal TVs with access to all major sports packages for personal viewing. There are also comfortable lounge tables facing multiple projector screens, and a large circular bar smack dab in the middle. Both locations have bar games such as darts, Golden Tee Golf, and several pool tables and large dance floors, where you might run into an actual University of Utah Ute.
3000 S. Highland Drive, Salt Lake City, 801-484-5597, LumpysBar.com; 145 Pierpont Ave. (250 South), 801-883-8714, LumpysDowntownSLC.com

Best Post-Workout Carb Load
The Point After
Forget protein shakes, power bars and Muscle Milk. With $6 quarter-pound burgers, The Point After, located in the Murray's Sports Mall, begs for an alternative approach to post-workout nourishment. The Point After is an unusual complement to a gym, but is still a hub of all things sports—hosting 30-plus high-definition TVs and three 8-foot projector screens, all playing a wide variety of sports favorites. Come in sweaty after a workout, or in your regular attire, and cozy up to a pint and enjoy a few extra carbs.
5445 S. 900 East, Salt Lake City, 801-266-9552, PointAfterSLC.com

Best Musical Remodel
The State Room
The State Room has been one of the best live-music venues in town since it opened, but if there was a small quibble about the place, it was the fact that fans had to leave the room where the band was playing and visit the lobby to reload on cocktails or beer. No more! Thanks to a creative bit of remodeling in the back of the 300-seat club, you can now keep an eye on the stage while visiting the new bar upstairs for all your boozy refueling needs.
638 S. State, Salt Lake City, 801-878-0530, TheStateRoomSLC.com
The State Room
Best New (Patio) Addition
Leprechaun Inn
Having the ability to enjoy every facet of the great outdoors is one of the many benefits of living in Utah—especially when it comes to imbibing, which is generally frowned upon in this state. Located in Murray's Ivy Place, The Leprechaun Inn's new all-weather, covered patio now gives customers another Leppy setting to enjoy their cold beer. As warm as it has been this winter, there is no need to wait for Mr.Sunshine to partake in a few patio beers.
4700 S. 900 East, No. 6, Salt Lake City, 801-268-3294, TheLeprechaunInn.com

Best Ivory Tickle
The Tavernacle Social Club
At 10 years old, the Tavernacle is a veritable Salt Lake City institution, where our city's love of piano and song converges with intoxicating fun. Here, you'll find the song in your heart, either at Tavernacle's karaoke nights or at the Wednesday-through-Saturday-night all-request dueling pianos format, where you can either tip to request a song or pay to have it stopped. The Tav's concept has obviously struck a chord with Salt Lakers—you need reservations on weekends, but you'll be glad you planned ahead when you're belting out the songs that rock your world.
201 E. 300 South, Salt Lake City, 801-519-8900, Tavernacle.com
Best Test of Sobriety
Geeks Who Drink
Sure, you can try walking a straight line or reciting the alphabet backward, but perhaps the most surefire test of whether or not you've had too much to drink is if you can remember the name of Leela's pet on Futurama, or who sang "Be My Lover." If those are facts that typically leap forward in your mind, but you can't remember them after throwing down a few, you probably shouldn't be driving or hitting on that cutie in the corner. You can currently find a Geeks Who Drink night at no fewer than five Salt Lake City bars: Devil's Daughter and VFW Post 3586 on Mondays, Maggie McGee's on Tuesdays, Piper Down on Wednesdays and Sundays, and Lumpy's Downtown on Thursdays.
GeeksWhoDrink.com
Best Place to Meet the Opposite Sex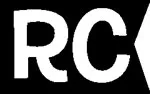 Habits
Perhaps one of the keys to a great hook-up spot is that it doesn't assume everyone hooks up in the same way. Maybe you prefer to hit a sunken dance floor to a night of top hits; maybe you like a chance to sit at the bar and chat over a drink; maybe you prefer a quiet couch or table, tucked away in a darkened corner. Or perhaps you groove to the lively energy of folks gathered around a pool table. Could be that's why Habits (which has all of that, and them some) is our readers' pick: When it comes to super sexy, one size does fit all.

832 E. 3900 South, Murray, 801-268-2228, ClubHabits.com
2. Club Allure
3. The Hotel/Elevate
Best Absinthe in the Afternoon
Murphy's Bar & Grill
Well, it's not the "absinthe" that artists like Oscar Wilde and Vincent van Gogh got wiggy with, but Utah's version features a refined species of wormwood that, at 55 percent alcohol, will still bring some type of Green Fairy. And Murphy's, being an Irish bar that serves all manner of fine spirits (and great food), is the best place to order such a cocktail. There's just something beguiling about skipping out of the office for an emerald green drink in a Main Street refuge like Murphy's.
60 S. Main, Salt Lake City, 801-359-7271, MurphysBarAndGrillUT.com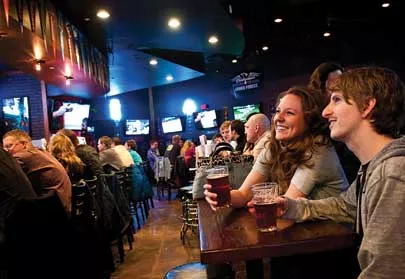 'Bout Time Pub & Grub

As in the real sports world, it's often hard to predict what will happen in this category. But there's a new sports-bar juggernaut in the game, and
City Weekly
readers picked accordingly. In a couple of short years, locally owned 'Bout Time has built a powerhouse franchise, with seven locations—and an eighth to come in Tooele. The bar has made its success on giving fans what they want—great food can be found here, but 'Bout Time is a
sports bar
, first and foremost; not a dance club, and definitely not a family restaurant. Now, that's something to cheer about.
Multiple locations, BoutTimePub.com
2. Habits
3. Legends Sports Bar
'Bout Time Pub & Grub
Best Place to Chill
Beerhive Pub
When there are more than 200 beers on a menu from all over the world, picking the right one becomes a little intimidating. The bartenders at the Beerhive offer tremendous help with their vast knowledge of these beers and what meal would best complement them—food provided by next-door-neighbor Michelangelo Ristorante. Need something even more unique? You can keep those beers nice and frosty on a strip of ice that lines the bar. You have yourself a winner, friend. With the City Creek development opening nearby, this will be the perfect place for Salt Lakers and visitors to chill, literally.
128 S. Main, Salt Lake City, 801-364-4268
Best Main Refrain
Keys on Main
It does the soul good, riding down Main Street on Trax and seeing a lively piano bar pulling in the crowds at the Gallivan stop. For those recent years when downtown had little to offer except widespread construction, Keys on Main kept the lights on and gave revelers a reason to gather, eat pub food, clink their glasses, request and sing along to piano tunes played by talented entertainers. Now that downtown's got its groove back, Keys on Main is still the best place to get your party on and take a train home.
242 S. Main, Salt Lake City, 801-363-3638, KeysOnMain.com

The Hog Wallow

Best Outdoorsy Pub
The Hog Wallow
As you approach Hog Wallow through the backroads of the Old Mill area of Cottonwood Heights, you'll realize you're about to enter a pub that's unlike any other in Salt Lake City. Interior wood-based furnishings give Hog Wallow a warm cabin feeling throughout. The live bands add to the aura of the pub but are anything but overwhelming, still allowing close conversations. When you step outside, choose from any of the multilevel-patio sweet spots to indulge in a cool drink and some fresh air in this all-natural setting.3200 E. Big Cottonwood Canyon Road, Cottonwood Heights, 801-733-5567, TheHogWallow.com

More Best of Utah 2012: