Page 2 of 7
Best Outdoor Evolution
Batters Up
This Main Street sports bar offers plenty of surprises on the inside; you'd never guess from the bunker-like exterior appearance that the inside of the club would be so bright and spacious, a comfy spot to watch games or grab a quick meal. What isn't a secret is how much work Batters Up has put into improving its outdoor patio, work that's obvious to anyone driving through the intersection of 17th South and Main. What was once a tiny pen for smokers is now a huge patio with tables perfect for lengthy chill-out sessions when the weather is worthy.
1717 S. Main, Salt Lake City, 801-463-4996, BattersUpSportsBar.com
Best New (Old) All-Ages Venue
The Depot
After more than five years functioning strictly as a 21-and-older private club, United Concerts finally decided to dip its toe in the all-ages club scene, adding some all-ages gigs like Sleigh Bells and a Social Distortion show to its schedule in 2012. The downside: The drinking-age crowd is relegated to the balcony during the all-ages shows. The upside: The Depot is a far more fan-friendly environment than other venues whose all-ages shows have been known to fence off drinkers.
400 W. South Temple, Salt Lake City, 801-355-5522, DepotSLC.com

Best Cocktails

Bar-X
Yes, the "new" Bar-X made its name on delicious artisanal cocktails (the Moscow mule being a particularly hot item), but you can also get a damned tasty drink without any muddling of mint leaves or shaving of orange peels necessary. Simply take a gander at the wall of bottles behind the bar and pick one you haven't tried before. That should be easy because Bar-X stocks all manner of whiskeys and whatnot, making experimenting with a new drink extremely easy.
155 E. 200 South, Salt Lake City, 801-355-2287
2. Twilite Lounge
3. Cheers to You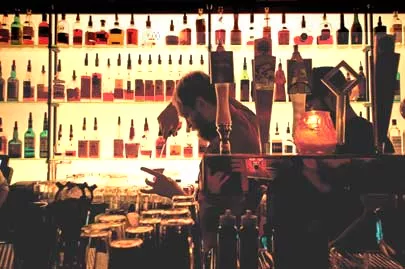 Bar-X
Best Glamorous Scene

The Red Door
Located in the heart of downtown, The Red Door has been a Salt Lake City favorite for more than 10 years. Urban socialites love to frequent this chic spot known for its award-winning cocktails, massive wine selection and, of course, upscale ambience. The Red Door is an ideal place to grab a drink after work, catch a live jazz show or unwind to a groovy down-tempo DJ set.
57 W. 200 South, Salt Lake City, 801-363-6030, BehindTheRedDoor.com
2. Bar-X
3. Keys on Main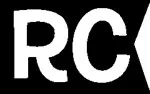 Cheers to You
In general, most karaoke nights have subtle feuds among the differing groups of friends: One group tries to own the stage and sing their favorite renditions of Poison and Ratt, which pisses off another posse that's there to sing George Michael's entire catalog. Not so at Friday night's Karaoke Chaos, Cheers to You's busiest evening. With a core group of regulars and DJ Hyram at the helm, all are welcome to sing along to the moving script and MIDI sounds while being given loads of encouragement from the whole gang—community karaoke at its best.
315 S. Main, Salt Lake City, 801-575-6400, CheersToYouSLC.com
2. Piper Down
3. Jam
Best Humor Migration
Wiseguys Comedy Cafe, Trolley Square
Keith Stubb's small chain of comedy clubs have been bringing top-notch comics to Utah for years, but for some reason the best of those comedians always performed at the West Valley City location. Then for a while, the Ogden Wiseguys was the spot, drawing the likes of Joel McHale and Maria Bamford. This year, the Trolley Square Wiseguys finally seemed to join its brethren in the big leagues, attracting the likes of Michael Ian Black, Marc Maron and Aziz Ansari. No offense to the other Wiseguys locations, but the Trolley spot offers a cozier vibe than that West Valley strip mall, and Ogden is a long drive for Salt Lake City comedy lovers.
505 S. 600 East, Salt Lake City, 801-532-5233, WiseguysComedy.com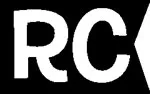 Piper Down
Come Best of Utah time, Piper Down is traditionally a fan fave among
City Weekly
readers across several categories. This year, Poker Tuesdays reigns king. There's something special about poker at Piper Down that signifies an old time-y feel—"An Olde World Pub" is the seldom-used back half of Piper Down's proper full name. Dave Morris knows exactly what it takes to be a true old-fashioned bar. Upon any visit, be prepared to dispense with any beliefs that Guinness is too heavy of a beer, since no visit to the Piper Down is complete until you've had a pint to accompany your homemade Irish stew dinner.
1492 S. State, Salt Lake City, 801-468-1492, PiperDownPub.com
2. Green Pig Pub
3. The Devil's Daughter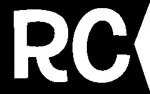 Big Shiny Geek Show Pub Quiz, Lucky 13
If the dozen other quiz nights in Salt Lake City just aren't geeky enough for you, don't retreat back to the basement: Head over to Lucky 13 for the weekly Big Shiny Geek Show Pub Quiz. It's a totally local quiz night, hosted and written by Big Shiny Robot's City Weekly columnist Bryan Young and the Geek Show Podcast's Shannon Barnson. Answers are read out after each round, so you won't have that "What was the name of Star Wars' concept artist?" question nagging your brain for long. And with the excellent Lucky 13 burgers, fries and friendly waitstaff, it's no wonder the quiz sees crowds of loyal regulars pack the place each week, trading insults and jokes with the hosts.
Wednesdays, 8:30 p.m., 135 W. 1300 South, Salt Lake City, 801-487-4418

2. Geeks Who Drink, Piper Down
3. Pub Quiz Monday, The Republican
Best Beatlemaniac Bar
The City Club
The classiest joint on Ogden's 25th Street, The City Club is a long-running favorite among locals and an easy place to love. The grub is better than your average bar fare, and if you get a little drunk, the bar will get you a free ride home in the City Club Caddy. But the main appeal, at least for fans of a certain batch of mop tops, is the insane amount of Beatles paraphernalia filling every empty space in the place. Reportedly, the collection is worth more than $1 million, and it's grown steadily in the bar's 21 years in business. They still offer to buy customers' toys and trinkets dedicated to John, Paul, George and Ringo on the company website, so if you have any spare Yellow Submarine lunchboxes, you know whom to call.
264 25th St., Ogden, 801-392-4447, TheCityClubOnline.net

Best Politically Charged Art, Pizza & Beer
Canyon Inn
In 2011, Cottonwood Height's Canyon Inn owner Jim Stojack's commissioned two murals for walls adjacent to his bar. Those murals suggest Stojack as an agent provocateur when it comes to the cultural wars in Zion. One painting is of a burning LDS temple and fleeing Catholic altar boys next to a scantily clad female rock climber. The other is a more subtle dig at the local daily newspapers being in league with big business interests. Both are provocative and, depending on your perspective, amusing.
3700 E. Fort Union Blvd., Cottonwood Heights, 801-943-6969, CanyonInnSaltLakeCity.com

Canyon Inn