Page 3 of 7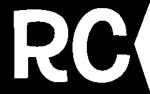 Fats Grill & Pool
While Fats richly deserv
e
s its win in this category—as it has in multiple previous years—it almost doesn't do it justice simply to think of Fats as a "pool joint." Sure, the seven tables are high-quality, making it a favorite spot for leagues and amateurs. But it's also a great place to eat, with a menu of tasty pizzas, burgers, wraps and appetizers. It's also a great sports bar, with multiple flat-screen TVs showing games of local and national interest. And the downstairs room adds a great venue for live local music. The pool may bring you in the door, but there are so many other reasons to stay.
2182 Highland Drive, Salt Lake City, 801-484-9467, FatsGrillSLC.com
2. Johnny's on Second
3. The Spot
Best Beer Ouster
No Name Saloon
Jesse Shelton, the owner of Park City's No Name Saloon, carried Budweiser on tap for 12 years, until the company decided to jack up the prices on its kegs and expected bar owners to simply pass the cost onto consumers. Shelton decided it might be time for regime change at his bar and asked patrons if they would be willing to pay the added price or if the beer should be banished from their taps. In a peaceful revolution, customers voted for Bud's ouster, and the taps were replaced with brews that wouldn't bruise the pocketbooks of the bar's loyal patrons.
447 Main, Park City, 435-649-6667, NoNameSaloon.net

X-Wife's Place
Sometimes a bar isn't abo
u
t exotic martinis that have flowers and fortune cookies popping out of them and cost more than a meal. Sometimes it's about enjoying a humble, cheap beverage at a place rich in character. X-Wife's is a testament to a bar making money from repeat business instead of price-gouging one-timers. Beer-wise, every pint on tap is a respectable $2.50, and well spirits are a wallet-friendly $3.25. If you need further proof, you can take a shot of exquisite, top-shelf 12-year-old Jameson whiskey for just $4.25—at most any other bar in town, you'd pay $4 for a shot of regular, fresh-from-the-liquor-store Jameson. Cheers to honest booze pricing.
465 S. 700 East, Salt Lake City, 801-532-1954
2. Gracie's
3. The Bongo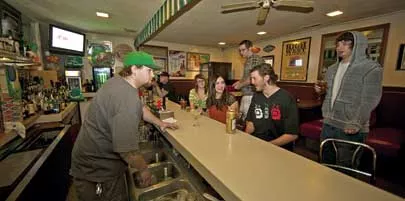 X-Wife's Place
Best Wurlitzer Wizards
Mike Welch & Blaine Gale, Peery's Egyptian Theatre
All the yuppie Sundance festival-goers who hit up Park City but skip over O-Town's classic Peery's Egyptian Theatre are missing out on a classic cinema experience. Besides the gorgeous and beguiling ancient Egyptian motif of the theater, there is the presence of the Mighty Wurlitzer pipe organ and the faithful operators of it, Mike Welch and Blaine Gale. These two organists know how to tickle the keys on this classic—a working 1920s-era piece of cinema history complete with blowers, percussion and more than 1,400 pipes. Welch and Gale's expertise is not limited to Sundance, however, as they often can be heard working the Wurlitzer during the theater's year-round screenings and special events.
2415 Washington Blvd., Ogden, 801-689-8700, EgyptianTheatreFoundation.org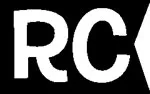 Brewvies Cinema Pub
Dinner and a movie—it's the oldest trick in the book, but it's the best way to get to know a potential love interest, or kill time with the ball and chain. Brewvies Cinema Pub helpfully combines the two, then adds booze—you won't find that at the movieplex. Brewvies also hosts weekly free showings of movies—cult classics and past box-office hits alike—and TV broadcasts of
The Walking Dead
,
Mad Men
,
Sons of Anarchy
and more. Plus, the food is actually
good
and the pitchers cheap, making it easy on the wallet to continue your night in the bar after the credits roll.
677 S. 200 West, Salt Lake City, 801-355-5500, Brewvies.com
2. Red Ginger
3. Penny Ann's Café

Best Club to Light Up Your Life
Club Allure
Boasting the largest lightspace dance floor in the United States, all that's missing at Club Allure on Saturday nights is John Travolta clad in an all-white suit, shaking it to "Disco Inferno." With or without Travolta, Allure is still the place to go for today's Top 40 hits, with music by resident DJ Chrismo. The club's 180-inch screens projecting Rihanna, LMFAO, Pitbull and other top artists synchronously with the light show from the dance floor below provide inspiration to any aspiring dancer. No wonder the dance floor is constantly packed; the atmosphere beckons for more than mere head bobbing.
8925 S. 255 West, Sandy, 801-255-2078, AllureSLC.com

Best 360-Degree Sports Experience
The Huddle
Because it's located in an east-side strip mall, your initial glance at The Huddle will probably be a deceiving one. After sports fiends take their first steps inside, though, they'll recognize they are in a gamer's haven. Surrounded by 26 HDTV flat-screens on all sides, your eyes will never be far from any action. Of course, keeping true to sports-bar form, The Huddle's pub grub is about as good as it gets. Whether you're going out for post-ski brews, fight nights or just a night out, don't be fooled by first impressions or you'll miss out on this east-side gem.
2400 E. Fort Union Blvd., Cottonwood Heights, 801-438-8300, Facebook.com/HuddleSLC
Best Strip Club DJ
Tyler Justice of Trails & Club Wet
In an industry where professionalism is the key to success, Tyler Justice seems to have found the perfect balance of business and pleasure. He's been a strip-club DJ for more than 16 years and has literally seen it all while hosting night after night at Salt Lake City's Trails Men's Club and Ogden's Club Wet. "Some nights are tough," admits Justice, "but it's a nice view!"
Trails Gentlemen's Club, 921 S. 300 West, Salt Lake City, 801-363-2871, TrailsClub.com; Club Wet, 2706 S. 1900 West, Ogden, Club-Wet.com
Tyler Justice at Trails
Best Music Festival
Rooftop Concert Series
While Salt Lakers were enjoying the weekly sounds from the Twilight Concert Series, Provo decided to step out of the long-distance shadow and hold its own free summer concert series. Once a month, organizers would set up a stage on top of a parking garage and bring on two local bands, who'd play an hour set each. Every show that year was filled to capacity, featuring bands like Imagine Dragons, Joshua James, The Lower Lights and Fictionist. And good news for locals hoping for the return: Independent funding on Kickstarter has assured six more shows for 2012.
RooftopConcertSeries.com