Page 5 of 7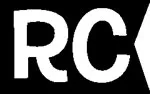 Downstairs
Danny Masterson of
That '70s Show
fame loves to get behind the decks in this subterranean club under his moniker DJ Mom Jeans, and it's not just because he is a co-owner. It's because there's always a lively crowd wanting to party in the quintessential Park City environs—posh meets rustic. (Not to drop names, but many a celebrity graces this fine Park City establishment when in town hitting the slopes or Sundancing—we're just sayin'.)
625 Main, Park City, 435-226-5340, DownstairsPC.com
2. No Name Saloon
3. Cisero's
Best RSL Gameday
Club 90
Whether you're looking for a place to knock back a few beverages before the game, during the game—because you didn't scrounge up any tickets—or after the game to celebrate another Real Salt Lake win, Club 90 has gameday covered. Within walking distance of the stadium, Club 90 houses five large bars, a game room and live music every Friday and Saturday night—good food, too. For such a large venue, Club 90 still manages to maintain an intimate atmosphere.
9065 Monroe St. (150 West), Sandy, 801-566-3254, Club90SLC.com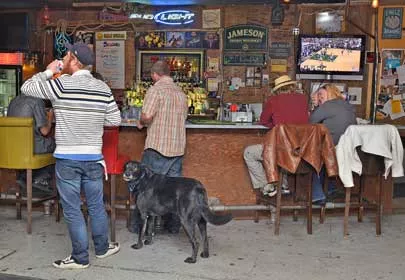 Burt's Tiki Lounge
A thrift-store-purchased painting of Jesus Christ is hung above a Homer Simpson doll, which is perched above a jar of bartender-made pickled eggs on the counter above a cooler full of PBR tallboys. And that's just one little section of this little dive. Burt's Tiki Lounge is easily forgiven for often running out of said tallboys on busy evenings; some employee usually makes it back from a nearby convenience store before things get unruly, and Burt's eclectic wall ornaments and devotion to live hard rock and metal is unmatched.
726 S. State, Salt Lake City, 801-521-0572
2. Twilite Lounge
3. Cheers to You
Best Irie Thursdays
The Woodshed
The Woodshed is a pretty sweet spot for a number of reasons: great showcases of local and national indie-rock and hip-hop acts, a patio bar out back that can actually be called "sprawling," and easy access to a couple of the finest taco stands in town right across the street. We particularly love the regular Thursday Reggae Night festivities, delivering bands and DJs who know their way around booming bass, Rastafari-inspired lyrics and some smooth grooves for the Natty Dread in all of us.
60 E. 800 South, Salt Lake City, 801-364-0805, Facebook.com/TheWoodshedSLC
The Woodshed
Best Better Late Than Never
Late Night Alumni
They'd made three albums in eight years before they'd ever performed onstage as a group. But when they performed for the first time, in January 2012, the Late Night Alumni studio band—made up of John Hancock, Becky Jean Williams, Finn Bjarnson and Ryan Raddon—brought their ethereal house music and electronica to Salt Lake City's Masonic Temple. So how did a band with Utah ties (Hancock and Bjarnson live in Salt Lake City) attract a 66,000-strong Facebook following from around the world? It didn't hurt that YouTube beauty guru and makeup artist Michelle Phan used their music in the background of her tutorials and became one of their biggest fans. Working on their fourth album (on the Ultra Records label), Late Night Alumni are now testing the waters for an upcoming tour later this year.
LateNightAlumni.com
Best Begging for Your Salt
Dickens Christmas Festival Feast
If it's not cold and dark enough for you in December, you can always pretend you're in Victorian England. The annual Dickens Festival, held in St. George and Salt Lake City, gives people a chance to imagine an even colder, darker place—one where people wear Victorian costumes, sell cool handmade gifts and speak in bad British accents. A highlight of the event is a six-course feast served at the "master's house." Guests enjoy wassail and hot chocolate, soup served in a bread bowl, roasted game hens and veggies—all eaten with their own grubby mitts, as Victorians apparently lacked silverware—while the Master and his buxom wife and kids keep the guests entertained with song and dance. One thing guests learn early is that the Master is The Man. To sprinkle salt on your dinner, someone from your table must go and beg for it, on their knees. Only when the Master feels sufficient supplication has taken place shall you have salt. Ah, the best of times!
Dixie Convention Center, 1835 Convention Center Drive, St. George; Utah State Fairpark, 155 N. 1000 West, Salt Lake City, 1-877-856-6366, DickensChristmasFestival.com

Jam
The party refuses to stop in the Marmalade District. Since 2008, Jam has been holding down the readers' choice award for Best Gay Bar, and for good reason. Co-owners Brian Morris and Todd Crofts have been mainstays in the local nightlife scene, providing an upscale atmosphere for bands, DJs, art shows and community fundraisers. The combination of great drinks and a friendly atmosphere portends that Jam will not be relinquishing its title anytime soon.
751 N. 300 West, Salt Lake City, 801-891-1162, JamSLC.com
2. Try-Angles
3. Metro

Best Midtown Secret
Manny's
Everyone needs a favorite low-key spot to visit after a long day's work. Manny's is the perfect midtown place to unwind, cozy up to the long bar and sip on steins of cheap beer. The bar also has more than a few high-top tables for small groups to gather around while enjoying a friendly game of pool. This unpretentious bar is definitely a secret waiting to be discovered.
1704 S. Main, Salt Lake City, 801-467-6289

Best Neighborhood Bar
Dick N' Dixie's
Dick N' Dixie's is so multifaceted, it's absurd. On any given day, you can find a mixture of crowd types at the bar, gathered there for after-work drinks, pre-dinner cocktails or for the purpose of pre- or post-gaming a concert. Dick N' Dixie's trendy, yet laid-back, clientele makes it an easy choice for Best Neighborhood Bar—no matter where you're coming from or where you're going, you can have a great time knocking back some local brews.
479 E. 300 South, Salt Lake City, 801-521-3556
Best Comedy Showcase
Secret Satan
For those of you who miss the short-lived Comedy Central show The Benson Interruption, some local comedians are helping fill the void. Headed up by Levi Rounds, several comedians meet up at Mo's Neighborhood Grill once a month, randomly choose two performers to take the stage at a time, and let one comedian trash their fellow performer during their set. The evening has gained a cult following in the comedy scene and packed Mo's with audiences who come to adore the awkward tension and quick wits of all involved.
Mo's Neighborhood Grill, 358 S. West Temple, Salt Lake City
Best Murray Music
5 Monkeys
With open-mic night on Sundays, house DJs on Tuesdays, karaoke on Wednesdays and live music on the weekends, it's easy to see why 5 Monkeys is one of Salt Lake City's premier music venues—its monthly calendar is full of ensembles from every genre. Choose your nights if you're picky, but for a music lover, any night of the week will be to your liking. Free pool is offered seven days a week if you just need a place to hang. Also, being so close to two other bars (Club 48 and Frankie & Johnnies), you can participate in a quick mini bar-crawl before any concert.
7 E. 4800 South, Murray, 801-266-1885, 5MonkeysBar.com