Page 6 of 7
Best Dixie Venue
GoGo 37
Helping to revitalize the downtown area of St. George (and does it sorely need revitalizing!), GoGo 37 has persevered through both financial difficulties and lack of a bar to become the hottest music venue and art gallery in the city. Within the past year, the southern Utah venue has gone from being relatively unknown, with only a few select shows, to hosting national indie bands and selling awesome work off the walls. The dream of having a really cool entertainment spot in St. George has finally come to pass, like a flower blooming in the desert, and Washington Country residents would do well to water it.
37 E. St. George Blvd., St. George, 801-521-3556, Facebook.com/GoGo37

Best Five-floor Sports Bar
Lumpy's
Lumpy's on Highland Drive has been a sports-bar mainstay for more than 20 years. With two floors catering to the Utah Utes (and other Utah favorites), Saturdays during football season at Lumpy's is overflowing in a sea of red. Its sister bar downtown offers three floors of excitement for any customer. The main-floor booths are fit with a personal TVs with access to all major sports packages for personal viewing. There are also comfortable lounge tables facing multiple projector screens, and a large circular bar smack dab in the middle. Both locations have bar games such as darts, Golden Tee Golf, and several pool tables and large dance floors, where you might run into an actual University of Utah Ute.
3000 S. Highland Drive, Salt Lake City, 801-484-5597, LumpysBar.com; 145 Pierpont Ave. (250 South), 801-883-8714, LumpysDowntownSLC.com

Best Post-Workout Carb Load
The Point After
Forget protein shakes, power bars and Muscle Milk. With $6 quarter-pound burgers, The Point After, located in the Murray's Sports Mall, begs for an alternative approach to post-workout nourishment. The Point After is an unusual complement to a gym, but is still a hub of all things sports—hosting 30-plus high-definition TVs and three 8-foot projector screens, all playing a wide variety of sports favorites. Come in sweaty after a workout, or in your regular attire, and cozy up to a pint and enjoy a few extra carbs.
5445 S. 900 East, Salt Lake City, 801-266-9552, PointAfterSLC.com

Best Musical Remodel
The State Room
The State Room has been one of the best live-music venues in town since it opened, but if there was a small quibble about the place, it was the fact that fans had to leave the room where the band was playing and visit the lobby to reload on cocktails or beer. No more! Thanks to a creative bit of remodeling in the back of the 300-seat club, you can now keep an eye on the stage while visiting the new bar upstairs for all your boozy refueling needs.
638 S. State, Salt Lake City, 801-878-0530, TheStateRoomSLC.com
The State Room
Best New (Patio) Addition
Leprechaun Inn
Having the ability to enjoy every facet of the great outdoors is one of the many benefits of living in Utah—especially when it comes to imbibing, which is generally frowned upon in this state. Located in Murray's Ivy Place, The Leprechaun Inn's new all-weather, covered patio now gives customers another Leppy setting to enjoy their cold beer. As warm as it has been this winter, there is no need to wait for Mr.Sunshine to partake in a few patio beers.
4700 S. 900 East, No. 6, Salt Lake City, 801-268-3294, TheLeprechaunInn.com

Best Ivory Tickle
The Tavernacle Social Club
At 10 years old, the Tavernacle is a veritable Salt Lake City institution, where our city's love of piano and song converges with intoxicating fun. Here, you'll find the song in your heart, either at Tavernacle's karaoke nights or at the Wednesday-through-Saturday-night all-request dueling pianos format, where you can either tip to request a song or pay to have it stopped. The Tav's concept has obviously struck a chord with Salt Lakers—you need reservations on weekends, but you'll be glad you planned ahead when you're belting out the songs that rock your world.
201 E. 300 South, Salt Lake City, 801-519-8900, Tavernacle.com
Best Test of Sobriety
Geeks Who Drink
Sure, you can try walking a straight line or reciting the alphabet backward, but perhaps the most surefire test of whether or not you've had too much to drink is if you can remember the name of Leela's pet on Futurama, or who sang "Be My Lover." If those are facts that typically leap forward in your mind, but you can't remember them after throwing down a few, you probably shouldn't be driving or hitting on that cutie in the corner. You can currently find a Geeks Who Drink night at no fewer than five Salt Lake City bars: Devil's Daughter and VFW Post 3586 on Mondays, Maggie McGee's on Tuesdays, Piper Down on Wednesdays and Sundays, and Lumpy's Downtown on Thursdays.
GeeksWhoDrink.com
Best Place to Meet the Opposite Sex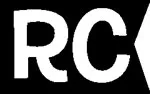 Habits
Perhaps one of the keys to a great hook-up spot is that it doesn't assume everyone hooks up in the same way. Maybe you prefer to hit a sunken dance floor to a night of top hits; maybe you like a chance to sit at the bar and chat over a drink; maybe you prefer a quiet couch or table, tucked away in a darkened corner. Or perhaps you groove to the lively energy of folks gathered around a pool table. Could be that's why Habits (which has all of that, and them some) is our readers' pick: When it comes to super sexy, one size does fit all.

832 E. 3900 South, Murray, 801-268-2228, ClubHabits.com
2. Club Allure
3. The Hotel/Elevate
Best Absinthe in the Afternoon
Murphy's Bar & Grill
Well, it's not the "absinthe" that artists like Oscar Wilde and Vincent van Gogh got wiggy with, but Utah's version features a refined species of wormwood that, at 55 percent alcohol, will still bring some type of Green Fairy. And Murphy's, being an Irish bar that serves all manner of fine spirits (and great food), is the best place to order such a cocktail. There's just something beguiling about skipping out of the office for an emerald green drink in a Main Street refuge like Murphy's.
60 S. Main, Salt Lake City, 801-359-7271, MurphysBarAndGrillUT.com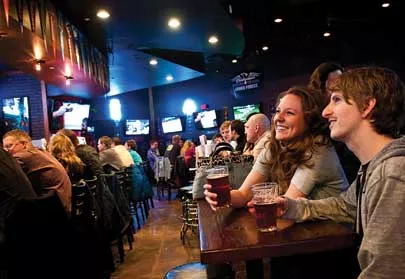 'Bout Time Pub & Grub

As in the real sports world, it's often hard to predict what will happen in this category. But there's a new sports-bar juggernaut in the game, and
City Weekly
readers picked accordingly. In a couple of short years, locally owned 'Bout Time has built a powerhouse franchise, with seven locations—and an eighth to come in Tooele. The bar has made its success on giving fans what they want—great food can be found here, but 'Bout Time is a
sports bar
, first and foremost; not a dance club, and definitely not a family restaurant. Now, that's something to cheer about.
Multiple locations, BoutTimePub.com
2. Habits
3. Legends Sports Bar
'Bout Time Pub & Grub