FIRST WIN:
Best Sandwiches
Tony Caputo's
In 2000 we wrote: You've never really lived until you've had a meatball sandwich at Tony Caputo's. So, you don't like meatballs? No problem, Tony serves up any kind of sandwich you can imagine on your choice of bread with all the accoutrements. So squeeze on in to Caputo's for a sandwich, and a little noontime browsing through Tony's gourmet-stocked shelves. (Today we say: Tony is still blowing our mind with top-notch sandwiches and gourmet goodies, now in three locations.)
Best Pizza
Este Pizzeria
Pizza is a very personal thing. And for true pizza enthusiasts, the pursuit of the perfect pizza is never-ending. Well, for aficionados searching out thin-crust, not too cheesy, New York City-style pizza—the kind that you purchase by the slice, served on thin paper plates—Este is the end of the line. Call in the dogs, put out the fire; the hunt is over once you sink your teeth into a slice of Este's perfect pizza.
2148 S. 900 East, Salt Lake City, 801-485-3699; 156 E. 200 South, Salt Lake City, 801-363-2366, EstePizzaCo.com
2. The Pie
3. Settebello

Best Pancake & a Tallboy
Big Ed's
Linda Lin, aka Mom, has cooked damned near every meal at Big Ed's for the past 34 years. Linda's often blunt candor and the straightforward menu with breakfast items like the Gawd Awful is why Big Ed's holds a special place in the hearts of generations of University of Utah students. It's the closest place to the university to grab a beer, and it is certainly the only place where you can order a tall stack of pancakes with your tallboy (beer begins to flow at 11:30 a.m., Monday through Saturday). Many a hungover collegian has ambled through the wooden door of Big Ed's with a heavy heart, only to leave an hour or two or three later with the feeling that the sharp lady behind the grill loves them—or at the very least, wants them to be full.
210 University St., Salt Lake City, 801-582-9045

Best Quality Control
Charming Beard Coffee
Charming Beard arrived in Utah after master roaster Levi Rogers fled the saturated Portland, Ore., market to bring his unique batches of high-quality blends to the Beehive State. Since arriving, he's partnered with several individuals and coffee shops to craft more brews and expand the popularity of his beans. And the company doesn't stop at selling the beans—training is also provided to the shops that brew Charming Beard so that the blends are at their absolute best from their start in the company's roasters to their finish in the bottom of your cup.
CharmingBeard.com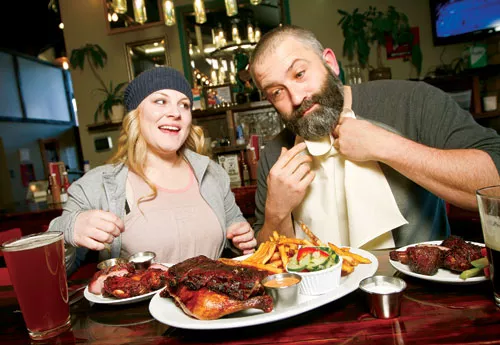 SugarHouse Barbeque Co.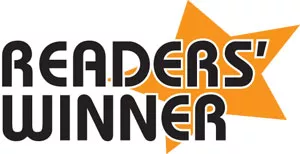 Best Barbecue
SugarHouse Barbeque Co.
Back when it opened as Redbones, the restaurant that would become SugarHouse Barbeque Company raised the barbecue stakes for Salt Lake City, bringing Memphis-style barbecue to a town accustomed to eating ribs at Chuck-A-Rama. It was the real deal, and it still is, now in an expanded location on 2100 South. The meats and side dishes are excellent, but what really sets SugarHouse Barbeque apart is its housemade sauces, which range from the signature sweet and tangy barbecue sauce to Carolina-style mustard and pig sauces. Add a Bloody Buddy cocktail to the 'cue and you've got yourself a fine, fine meal.
880 E. 2100 South, Salt Lake City, 801-463-4800, SugarHouseBBQ.com
2. Pat's Barbecue
3. R&R Barbeque

Best Place to Pass the Jam
The Park Café
This neighborhood favorite is friendliness personified. Huge windows give The Park Café—decorated with posters from local concerts—a bright atmosphere, and other kitschy décor items like action figures perched on ledges and stickers on the syrup bottles add subtle, authentic flair. The menu is simple and concise—and there isn't a single thing on it that isn't absolutely delicious and filling. But no matter what you order, make sure to get a side of toast—each table has a jar of one of the café's delightful housemade jams, and you'll soon be making friends with your neighbors as you trade flavors back and forth.
604 E. 1300 South, Salt Lake City, 801-487-1670, TheParkCafeSLC.com
Best Middle-Eastern
Mazza
The affable owner of Mazza, Ali Sabbah, couldn't have foreseen how beloved his Middle Eastern cafe would become some 14 years ago when he opened it. Back then, Mazza was more or less a fast-food joint, serving falafel on Styrofoam. Well, now there are two Mazzas to love, and the restaurants, menus and wine lists have grown to provide us lucky Utahns with some of the finest Middle Eastern cuisine west of the Mississippi. Come for the falafel; stay for the musakhan.
1515 S. 1500 East, Salt Lake City, 801-484-9259; 912 E. 900 South, Salt Lake City, 801-521-4572, MazzaCafe.com
2. Layla Mediterranean Grill
3. Cedars of Lebanon

Best Source of Sodium
Real Salt
Is your salt real? That might be a question you never thought to ask yourself until you saw it on a package of Real Salt, sold nationwide by a Utah company of the same name. Real Salt started mining salt in 1958 from an ancient deposit in Redmond that's 1 mile long, 3 miles wide and 5,000 feet deep, according to Darryl Bosshardt, a grandson of the mine's founder. The first salt pulled from the mine was for agricultural use—you know, the kind cows lick. But then, about 30 years ago, Real Salt began producing table salt when a vein in the mine revealed salt that was edible for humans. Cows shouldn't have all the fun.
RealSalt.com
Best Sweets
The Sweet Tooth Fairy
A great contemporary purveyor of sweet treats wants to remind you of the wonderful things you've enjoyed in family kitchens, and dazzle you with creations that Mom or Grandma never would have considered. Megan Faulkner Brown's Sweet Tooth Fairy shops—winners of a 2012 episode of Cupcake Wars—serve up comforting sugar cookies, but also give you gourmet cake bites like the coconut-y Samoa and decadent double fudge. And while simple cupcakes are sometimes enough, prepare your mouth for a chocolate cupcake with salted caramel frosting that'll have you wishing this was the kitchen you grew up in.
Multiple locations, TheSweetToothFairy.com
2. Gourmandise the Bakery
3. City Cakes

Best Utah County Java Fix
Joe Coffee Shop & Espresso
When you walk into Joe Coffee Shop & Espresso in Payson, you might see a kid with piercings and tattoos chilling in one corner and a faded-Carhartt-and-cowboy-boot-wearing rancher in the other. The two coexist just fine over a cup of mud, which, even in this nest of conservative LDS culture, has been dripping at Joe for 16 years. Try a flavored latte like the Crazy Honky Hazel and settle in to listen to the talk. Hear that hint of twang in the voices? It ain't Southern at all; just pure south Utah County speak. A few blocks east, you'll find a sign guiding you to Payson Canyon and the Mount Nebo Loop. Driving the entire loop will put you on Interstate 15 near Nephi. On your way back north to wherever, stop back into Joe for another quick jolt. Try it once and you'll have a hard time not dropping in every time you pass through.
145 E. Utah Ave., Payson, 801-465-1220

VIP Voters say the chain restaurant they'll admit to frequenting is
Cafe Rio
Multiple locations, CafeRio.com

"I can't lie," says KUTV's David James. "I eat at Café Rio, and you know it, because you all eat there and you see me."

If "all" is an exaggeration, it isn't much of one. The 25 Utah locations are among nearly 70 Café Rios in 11 states—not too shabby for a little Mexican/Southwestern restaurant launched in St. George in 1997 by Steve and Patricia Stanley.

According to Café Rio's chief marketing officer, Ben Craner, the success story is at least partly attributable to the Stanleys being ahead of their time in the restaurant business. "When Café Rio initially launched," Craner says, "there were a couple of revolutionary ideas. Now there's a whole segment called 'quick casual,' but at that point, not a lot of people had seen that. And Café Rio will make everything from scratch. Having people make it in front of them makes a big difference."

Of course, there's still a big step between a small restaurant in St. George and a nationwide chain—and for Café Rio, that process started with testing a second location in Provo. "When there was success there, they knew it was more than just a small-market idea," Craner says. "There were people waiting in line for an hour for a burrito."

And people are still willing to wait to order from the menu of fresh-made TexMex, which has remained remarkably stable over the years; "We know what we're good at, and we continue to do that again and again," Craner says.


That's important in a restaurant marketplace that has changed considerably since Café Rio was ahead of the "quick casual" wave 15 years ago. "A lot of national players have realized Utah is a good market to be in," Craner says. "That's made everyone kind of step up their game—which is good for people in Utah."


Best Cheesy Chocolate Shop
Tony Caputo's Market & Deli
Some of us remember Matt Caputo, son of Tony, when he was a schoolkid working in his dad's deli. Always a great sandwich shop and imported meat and cheese specialty store, Tony Caputo's made its Best of Utah debut in second place in that category, which prompted the ever-affable Tony to take out an ad that said "the City Weekly staff wouldn't know a good deli if it bit them on the ass." We ran the ad and had a good laugh and watched as Tony and Matt have grown their deli to one of national repute. Today, Matt is one of the country's most knowledgeable experts in all things cheese and chocolate. The gourmet chocolate selection at Caputo's is the largest in the country, and the cheese "cave" allows Caputo's to properly store and age cheeses in-house. Matt oversees both and also hosts frequent chocolate- and cheese-tasting classes. That's our brand of "continuing education"!
Multiple locations, CaputosDeli.com

The Kathmandu

Best Indian
The Kathmandu
Given that this is a restaurant named for the capital of Nepal and also specializes in Nepali cuisine, it's quite a testament to all of the food at The Kathmandu that it should win for Best Indian fare. It shows the versatility of the kitchen that the must-have Nepalese momos, methi lamb and jwanu goat are made right alongside delicious Indian dishes like chicken jelfrezi, chana masala, mattar paneer, aloo govi, prawn tandoori and egg biryani. It's a United Nations of fantastic flavors.
3142 S. Highland Drive, Salt Lake City, 801-466-3504; 212 S. 700 East, Salt Lake City, 801-355-0454, TheKathmandu.net
2. Bombay House
3. Saffron Valley

Best Street Meat
3 Brothers Tacos
Typically parked in front of Bar-X on Wednesday through Saturday nights, this family-owned street-meat distributor provides the perfect chaser to a night of high-class cocktails: $1 tacos. And the carne asada, chicken, spiced pork and veggie tacos have proven so popular with the bar crowd that owner Layo Gonzalez might soon be opening a storefront.
Salt Lake City, 801-688-9352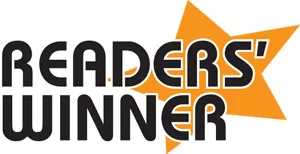 Best Utah County Restaurant
Black Sheep Cafe
Southwestern-style restaurants may be easy to come by, but there's a unique flavor to Mark Daniel Mason's mix of Mexican-influenced dishes with a bit of Navajo, Hopi and Pueblo Native American cuisine. You can try the enchiladas and chimichangas, or test the Navajo taco sampler with pinto beans, beef and green-chile pork. Even the burgers are distinctive, like the goat-cheese-stuffed beef patty topped with a portobello mushroom and adobo chile mayo and wrapped in flatbread. Wash it down with a cactus-pear lemonade for a lunch or dinner that's unlike any other in Utah.
19 N. University Ave., Provo, 801-607-2485, Facebook.com/BlackSheepCafe
2. Communal
3. Pizzeria 712

VIP Voters say their favorite local landmark eatery is
Lamb's Grill
169 S. Main, Salt Lake City, 801-364-7166

If there's anyone alive in Utah who remembers a time before there was Lamb's Grill, look to that individual for life wisdom—because Lamb's has been part of the Utah landscape for nearly a century.

That's what made it so attractive to owner Francis Liong when he relocated to Utah from California in 2011. "Lamb's has had only three owners since its beginning in 1919," Liong says. "I am committed to building upon the solid base of business that was previously established by the Lamb and Speros families."

It's telling that our voters cited multiple reasons for considering Lamb's a "landmark" aside from mere longevity. For developer Vasilios Priskos, Lamb's is a "step back in time"; for Realtor Babs DeLay, it's all about the food. And for former City Weekly editor Holly Mullen, one of the key factors is a wait staff that "knows the beauty of making small talk with the customer without being sticky and overbearing."

City Weekly's Ted Scheffler adds, "It's hard to put a finger on the reasons for Lamb's longevity, but I think it has to do first and foremost with consistency. While somehow staying current—you'll find chicken leg confit on today's menu, for example—Lamb's has been able to buck short-lived food trends, sticking with time-tested menu items like trout Amandine and sauteed calf liver, for instance. In a world where change seems to happen in nanoseconds, Lamb's is a place of solace—a restaurant to rely on, most likely for at least another 95 years."

Best Buns
Redhot
The Redhot menu allows one to speak delicious words like "bacon wrapped," "Reuben dog" and "Japanese mayo." And no matter what you order, the 100 percent Kobe beef delicacies are smoked and spiced to perfection before they're grilled or steamed (your choice) and slipped inside a soft-but-not-squishy bun alongside mouthwatering toppings. But it doesn't stop there—Redhot also offers banh mi sandwiches: honey-soy pork belly, red miso beef or fried tofu, plus cilantro, jalapeño, cucumber, chipotle aioli and pickled daikon and carrots, all piled onto a crispy French baguette.
165 S. Main, Salt Lake City, 801-532-2499, Redhot-Dog.com

Best Build-Your-Own Burger
Salt City Burger Co.
We all know at least one picky eater, the type who can't help customizing his order at every restaurant with requests like "Can I substitute provolone for havarti?" Well, this is why Salt City Burger Co. exists. Your choosy friend can order, say, the Sunrise burger (fried egg, sliced bacon and cheddar cheese) and oversee its creation at a massive trough of sauces, vegetables and other toppings.
Multiple locations, SaltCityBurgerCo.com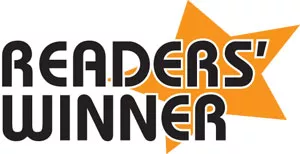 Best Atmosphere
Pallet
With so many eye-popping eateries around these days, winning Best Atmosphere is a real coup for a restaurant—especially one that didn't cost a half-billion bucks to build. So, kudos to the folks at Pallet and the CityHomeCollective design team, who collaborated and constructed an entirely unique one-off experience. The restaurant features entry walls made from reclaimed wooden pallets, and other design touches come from repurposed railroad pushcarts and such. We like to think of the warm atmosphere as "industrial cozy."
237 S. 400 West, Salt Lake City, 801-935-4431, EatPallet.com
2. Log Haven
3. The Copper Onion

Best Canyon Comfort
Ruth's Diner
Since the original Ruth's opened in the 1930s, it's been a can't-miss destination for rib-sticking comfort food. Of course, the menu has been refined over the years, especially since Ruth's was taken over by Erik and Tracy Nelson. Today, you'll find Erik's justifiably famous raspberry chicken on the menu, for example. But irresistible classics like chicken-fried steak, Grandma Claire's baked macaroni & cheese, braised beef pot roast, grilled Idaho red trout, Reuben sandwiches and such help keep Ruth's vintage vibe alive.
4160 Emigration Canyon Road, Salt Lake City, 801-582-5807, RuthsDiner.com

Kyoto


Best Sushi Stalwart
Kyoto
This Japanese restaurant has been holding down the fort east of downtown for a solid 30 years—long before sushi became ubiquitous or even trendy. Whether you sit in a traditional Japanese booth or at a table for two, the simple atmosphere puts the focus squarely on the food and your dinner companions. And the Kinkaku roll—spicy salmon and avocado topped with real crab, habanero, masago and spicy mayo—is spicy sushi perfection embodied.
1080 E. 1300 South, Salt Lake City, 801-487-3525, KyotoSLC.com

Best Fancy Pho
Pho Thin
You destroyed your body Saturday night. Now it's Sunday and you require the soothing and healing power of broth. Well, Pho Thin is here to satisfy your cravings with delicious Vietnamese cuisine. Located in the newly remodeled Granite Furniture building, the restaurant's go-to dish is, of course, pho. But Pho Thin also provides tasty banh mi sandwiches and specialty dishes like barbecue pork salad.
2121 McClelland St., Salt Lake City, 801-485-2323
Best Coffee Shop
Coffee Garden
Truly great coffee shops don't have to reinvent themselves every month with new seasonal flavors or limited-time pastries; it's quality and consistency that keep customers returning morning after morning—and voting year after year, as in the case of Coffee Garden. Coffee Garden's winning ways are in the basics: friendly baristas who'll remember you and your drink and recognize when you might need an extra shot of espresso; top-quality espresso pulled to perfection; and tempting treats like fresh-baked scones (you have to get up pretty early in the morning to grab one of these before they're gone from the Main Street location). If none of this sounds particularly earth-shattering, well, it's not; it's just the best, plain and simple.
878 E. 900 South, Salt Lake City, 801-355-3425; 254 S. Main, Salt Lake City, 801-364-0768
2. Beans & Brews
3. Sugar House Coffee

Best French Pastry Connection
Tulie Bakery
When you hit that moment in the weekend when only The New York Times, coffee and a freshly baked beignet will do, there's just one place to go: Tulie Bakery. This eye-catching neighborhood bakery has an entirely glass front that fills Tulie with light. The warm atmosphere and the gorgeously toothache-inducing displays of croque-monsieur, baguettes, brioches, sticky buns and more will make you want to stay all afternoon. It's the closest you can get to French heaven that doesn't involve a plane ticket.
863 E. 700 South, Salt Lake City, 801-883-9741, TulieBakery.com
Best Salads
Café Zupas
A decade ago, Café Zupas was a single Provo restaurant with a crazy notion about preparing specialty soups and salads from scratch; now, it's a brand that means flavor and quality throughout the state. Flavor profiles from around the world grace Zupas' unique salads, from honey chipotle chicken to Thai mango. And they're often bursting with a mix of sweet and savory, like the red raspberry spinach (with grapes, pears, blue cheese and pistachios) and Vermont maple blueberry (featuring fresh fruit, cinnamon almonds and a housemade maple vinaigrette) salads. There's never a reason to settle for the idea that salad is boring.
Multiple locations, CafeZupas.com
2. Trio
3. Cinegrill

VIP Voters say their favorite atmosphere is
Mazza
912 E. 900 South, Salt Lake City, 801-521-4572; 1515 S. 1500 East, Salt Lake City, 801-484-9259, MazzaCafe.com

In 1982, when Ali Sabbah first arrived in Utah, it might have been difficult for him to envision a time when a Middle Eastern restaurant would be a significant part of the Salt Lake City landscape. "I remember when I first came in 1982, it was a Sunday. A UTA bus dropped me off at a Greyhound station and it was completely empty," Sabbah says. "I was used to living in places where the streets are teeming with people, and my first thought is, 'The only time the streets are empty in Middle Eastern countries is when there's a coup d'état.' "

Fortunately for Salt Lakers, Sabbah wasn't frightened off. After leaving the state for several years, he returned and eventually opened Mazza in 2000 as a limited-service, over-the-counter deli-type restaurant. There really weren't any significant Middle Eastern restaurants in the city at the time, Sabbah recalls. "The idea of doing full-service dining sort of evolved organically after I opened the restaurant," he says. "It was sort of a 'feel' … that maybe this is not all there can be to Middle Eastern food" in Salt Lake City.

That "feel" has certainly been validated, as Mazza expanded to include a second location to serve its many local fans who return again and again for the food, unique cocktails and elegant but comfortable atmosphere.

"The atmosphere is very important as far as the dining experience," Sabbah says. "I want it to feel Middle Eastern, but a little more sophisticated than run-of-the-mill restaurant. … You want to make sure that by the time [a customer] walks out, they think, 'I didn't waste my evening.'"

"It always feels like a warm home to me," says former City Weekly editor Holly Mullen, who also recommends the Whiskey White cocktail. "And, of course, the food is authentic and tasty."

For Betsy Burton of The King's English, Mazza is "simply the best." She explains: "You're treated like royalty at both restaurants," which boast "friendly service; great food; small, cozy; no pressure to hurry."

That laid-back sentiment is echoed by Sabbah, who says that over the years, Salt Lake City "has become this very cool place, very rich, very diversified, and not just in terms of restaurants. I think Salt Lake has all the right components now for a city of its size. It's exciting."

Best Unrepentant LDS Nostalgia
The Garage's Funeral Potatoes
A bar may seem like a strange place to enjoy the famed funeral potatoes of Utah Mormon culture, but whether you're an open-minded Saint enjoying live music at The Garage, a Jack-Mo' with an appetite for delicious irony or simply a No-Mo' looking for a snack, all can dig into The Garage's take on the traditional food of Mormon funerals and family gatherings. The Garage improves upon the casserole recipe you may remember by supplementing the cheese, hash browns and sour cream with bacon and scallions and then forming the thick, creamy mixture into balls, which are coated in a cornflake crust and deep-fried into bundles of heavenly goodness.
1199 N. Beck St., Salt Lake City, 801-521-3904, GarageOnBeck.com

BTG Wine Bar

Best Wine Selection
BTG Wine Bar
It's hard to believe that it took this long for downtown Salt Lake City to get its first real wine bar. Wine aficionados owe a debt of gratitude to Caffe Molise owner Fred Moesinger, who opened BTG (By The Glass) Wine Bar next to his restaurant in late 2013. BTG offers 50 wines by the glass or 2-ounce taste, plus many more by the bottle, along with beer, cocktails and food. And an added bonus: Sommelier extraordinaire Louis Koppel recently joined the BTG team. Winos unite!
63 W. 100 South, Salt Lake City, 801-359-2814, BTGWineBar.com
2. Bistro 222
3. Pago
Best Vegan Dishes
Frisch
Compassionate Eatery Picking up this award for the second year in a row, Frisch has become more than a trendy vegan hotspot; its owners have also become community leaders, encouraging the entire city to eat better. Leigh and Rachel Kade's array of salads and wraps turned Frisch into a must-eat destination for health-conscious lunches, and their array of daily specials prove that eating good can taste great, too. Within the past year, the Kades have made two big changes that should bring even more people to the vegan table: moving to the Ballpark District and bringing in Cakewalk Baking Company to serve decadent vegan baked goods.
145 E. 1300 South, Suite 201, Salt Lake City, 801-906-8277, FrischEats.com
2. Vertical Diner
3. Sage's Café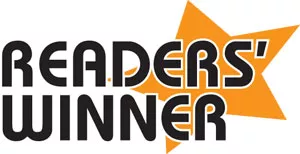 Best Downtown SLC Restaurant
The Copper Onion
Although it's been around just four years, it's hard to imagine downtown SLC without The Copper Onion. Maybe the reason this restaurant is so beloved has to do with balance. The cuisine isn't over the top; it's just honest. You're not going to find molecular gastronomy dishes that look and taste more like chemistry projects than food. What you will find are contemporary, thoughtful iterations of classics like stroganoff, cassoulet, meatloaf, dumplings, carbonara, beef tartare and the like. Add flawless service, a bustling ambiance, plus a superb beverage selection, and you've got Salt Lake City's best downtown restaurant.
111 E. 300 South, Salt Lake City, 801-355-3282, TheCopperOnion.com
2. Eva
3. Takashi

Best Sourdough Pancakes
Silver Fork Lodge
Not all pancakes are created equal. Regular customers of Brighton's Silver Fork Lodge know this. The secret to Silver Fork's signature flapjacks is their sourdough starter, which has been around longer than any of the lodge's employees: 70-plus years. That ancient sourdough gives these pancakes a zippy tang that sets them apart. Of course, you'll want to add toppings from the four other important food groups: strawberries, nuts, whipped cream and chocolate chips.
11332 E. Big Cottonwood Canyon Road, Brighton, 435-649-9551, SilverForkLodge.com

Best Gourmet Cafe
Left Fork Grill
The slogan at Jeff Masten's Left Fork Grill is "Where cafe meets gourmet." And that's appropriate, since Left Fork still has the family-friendly diner vibe and ambiance left from the old Kramer's Diner location, where Left Fork Grill now resides, combined with not-so-diner-like gourmet flavors. Masten's from-scratch (even the coleslaw) dishes are perfectly executed classics, like the tuna melt, Reuben, eggs-in-a-hole, biscuits & gravy, French toast and such. And, you'd be out of your mind to leave without enjoying a slice of pie—Masten's are among the best we've ever tasted.
68 W. 3900 South, Salt Lake City, 801-266-4322, LeftForkGrill.com

VIP Voters say their favorite bar to watch people is
Gracie's
326 S. West Temple, Salt Lake City, 801-819-7565, GraciesSLC.com

We can only speculate whether Gracie's seems so interesting as a people-watching spot at least in part because it's a favorite hangout for City Weekly staffers; we are a fairly fascinating bunch to observe in the wild. But even without our regular presence, Gracie's has a unique atmosphere that combines the best of a sports bar, a neighborhood pub, a chic restaurant and an after-hours hip-kid hangout.

It's a vibe that co-owners Deno Dakis and Shawn Frehner brought over from their time working at the late, lamented Port O' Call. "We knew [the closure of Port O' Call] was going to happen for at least five years," Frehner recalls, "so we started planning. We loved everything about Port, and wanted to translate that, offering an array of things … for people of any age."

Former City Weekly editor Jerre Wroble gets at this eclectic clientele by noting, "From stodgy city-father types to glamorous MILFs to lusty frat boys, the bar is full of illustrious characters who are fun to watch while they yammer, head-bob to music, play cornhole, cheer on the big game on the flatscreen and/or shamelessly hook up."

As such, it's practically a one-stop overview of Salt Lake City's evolving demographic spectrum, depending on whether you venture out to the ample patio, settle in on the main floor or head upstairs, and whether you find yourself hanging out for lunch, dinner or into the wee small hours. "Some people look at us as a sports bar," Frehner says, "others as a live music venue, a wine bar. … After 9 on a Friday, the people who come in might not even know you can have brunch here."

So as you hunker down for your anthropological field study, you can enjoy some of the best bar grub in the entire state. Just think about how gracefully you're eating—and, of course, drinking—or the people being watched just might turn out to be you.

Best Contemporary American
Blue Lemon
Creativity simply oozes from the kitchens of Blue Lemon restaurants, where the flavors are complex and delectable. Where else, for example, would you find fresh, handmade black-bean ravioli with roasted-red-pepper cream sauce, herb emulsion and salsa fresca? Brilliant! Best of all, Blue Lemon dishes like seared natural chicken with fire-roasted artichoke hearts and tomatoes are delicious, wholesome and virtually guilt-free. It's contemporary American cuisine at its yummiest.
Multiple locations, BlueLemon.com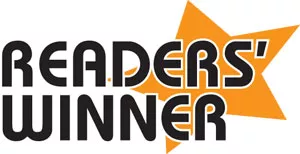 Best Local Winery
The Hive Winery
Founded and owned by Jay and Lori Yahne, this boutique winery has proven that grapes aren't necessary to create incredible wine. Made with locally sourced fruit and honey in small batches, The Hive Winery's fruit wines, called melomels, capture the essence of Utah peaches, currants, raspberries, cherries, apricots and more—slowly ripened during warm summer days—in bottled form. The strawberry wine is especially lovely, with the sweetness of rosy strawberries at the front and a slightly dry finish that lingers on the tongue. The selection at the winery store itself is extensive, with many wine names inspired by local culture, such as Preacher's Son blueberry-honey wine, Zion Curtain raspberry wine and Sisterwives sparkling wine, made with Bing cherries. A select few flavors also can be found at state liquor stores.
1220 W. Jack D Drive, Suite 2, Layton, 801-546-1997, TheHiveWinery.com
2. Castle Creek
3. Kiler Grove

Best Sweet Touch
Martin's
Fine Desserts You'll know when you're at an event featuring one of pastry chef Martin Perham's works of art. The colors and tastes of his beautifully designed wedding and birthday cakes, pastries and tarts are simply dazzling. A longtime supplier for the Utah Jazz and Real Salt Lake, the former hotel chef creates custom desserts that demonstrate a refined European attention to moistness and flavor. 801-244-0823, MartinsFineDesserts.com

Best Warm Brazilian Embrace
J.R. Lopez, Braza Grill
You can tell you're close to Braza Grill when you see the white charcoal smoke from the restaurant's chimney mushrooming into the night sky. But once you're inside the Murray restaurant, you'll realize the true warmth of this longstanding treasure of a Brazilian churrascaria comes from its owner, J.R. Lopez. He works the tables with both charm and interest, treating regulars and first-timers with equal respect and pleasure—and, of course, ensuring they receive some of the most mouth-watering meats in the state.
5927 S. State, Murray, 801-506-7788, BrazaGrillUtah.com
Best Breakfast
Blue Plate Diner
The popularity of breakfast and brunch at Salt Lake City's beloved Blue Plate Diner is, we suppose, both a blessing and a curse. Just ask Kurt Kragthorpe, a sports columnist at The Salt Lake Tribune, who says it's his favorite spot for brunch, "but it's too crowded when I drive past it on my way to church every Sunday!" However, as Diners, Drive-Ins & Dives host Guy Fieri discovered while filming at BPD, it's well worth the wait for the corned-beef hash, Blue Plate Benedicts, buttermilk biscuits, tofu veggie scramble and the bevy of other bodacious Blue Plate breakfast items.
2041 S. 2100 East, Salt Lake City, 801-463-1151, TheBluePlateDiner.com
2. The Park Café
3. Ruth's Diner

Best Cedar City Ambition
Centro Woodfired Pizzeria
It's been open less than two years, but this Italian pizzeria, with its splendid wood-fired oven, has awakened the sometimes-sleepy downtown Cedar City with a burst of European culture and a splash of Yankee pizzazz. Its menu is elegantly unfussy, featuring simple classics such as a Margherita, along with more urbane choices—arugula & prosciutto and pancetta & grape, for example. There's an energy to the pizzeria and an enthusiastic attention to detail that makes waiting for the text from the restaurant saying that your table is ready an exercise in anticipation rather than frustration.
50 W. Center St., Cedar City, 435-867-8123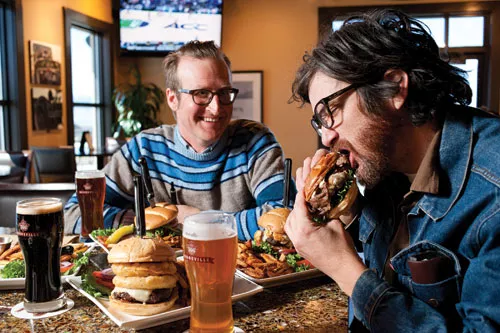 Bonneville Brewery


Best Out-West Beer & Burgers
Bonneville Brewery
The Utah beer scene is getting big, and there's perhaps no better evidence of that than the new Bonneville Brewery, a massive restaurant/bar in Tooele. If you need something to cheer you up after a classic Wendover hangover, there's no better pit stop than Bonneville. Your mind and body will feel the healing power of the brewery's delectable spin on classic pub fare: deep-fried mac & cheese balls and giant juicy burgers with toppings like tzatziki and poutine (yes, the whole shebang: fries, Beehive Cheese curds and gravy). Bonneville's eight brews are solid, balanced and exceedingly drinkable, and the spicy S.O.B. margarita deserves its own award. As a plus, all that good stuff can be enjoyed on Bonneville's giant, second-story patio while you watch the sun set over the west desert.
1641 N. Main, Tooele, 435-248-0646, BonnevilleBrewery.com
Best Brewpub
Squatters Pub
They say that time flies when you're having fun. But, really ... a quarter century? That's how long Squatters has been putting smiles on customers' faces—not to mention pleasing their palates—in its downtown brewpub location. Clearly, the folks at Squatters have hit on a can't-miss combo of delicious pub fare like fried pickles, blackened-tilapia salad and killer burgers, along with super friendly service and, of course, award-winning craft brews too numerous to name. And with the brewpub's popular Park City location and even an outpost in the Salt Lake International Airport, we think it's safe to say cheers to 25 more years of Squatters supremacy.
147 W. 300 South, Salt Lake City, 801-363-2739; 1900 Park Ave., Park City, 435-649-9868, Squatters.com
2. Red Rock Brewing Co.
3. Bohemian Brewery & Grill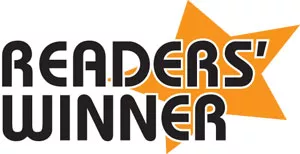 Best Beer Selection
The Bayou
Bayou owner Mark Alston is nothing if not nutty for beer. He first opened Salt Lake City's beloved home-brewing outfitter The Beer Nut. And then, further extending our town's reach toward Beervana, he created The Bayou. It's a beer-lover's utopia and draws brew aficionados from far and wide. The reason: It has not just Utah's biggest beer selection, but also the best. With more than 200 brews to choose from, there really is something for everybody, from Corona and Bud Light to barley wines and Belgian gueuze, not to mention excellent food and live music.
645 S. State, Salt Lake City, 801-961-8400, UtahBayou.com
2. The Beerhive
3. Squatters Pub

Best Moab Americana
Milt's Stop & Eat
It's easy not to venture far into Moab proper when so many great restaurants and bars are right on the main drag. But if you're in town for off-the-beaten-path adventure, then you might as well head off the main road and discover the locals' favorite diner, Milt's Stop & Eat. This right here is classic Americana food; the damned fine burgers come from grass-fed, hormone-free cows, and the toppings are sourced from locally grown veggies. Milt's is also a purveyor of old-timey milkshakes, made from—you guessed it—milk from local cows. Try a classic strawberry shake with chunks of fresh strawberries, an orange cream or a root-beer-float whip. If you came into town to climb, raft or bike like a local, you might as well eat like one.
400 E. Millcreek Drive, Moab, 435-259-7424, MiltsStopAndEat.com

VIP Voters say the restaurant most worth traveling for is
Hell's Backbone Grill, Boulder

It's a unique enough thing to find a restaurant praised by Zagat and Fodor's in the little Southern Utah town of Boulder, population 180. But that's hardly the most unique thing about Hell's Backbone Grill.

Just beginning its 15th season (it's open from March to early December), the restaurant, launched by Blake Spalding and Jen Castle, is a place built on principle: "sustainability, environmental ethics, and social and community responsibility," as the restaurant's website describes it. While "farm-to-table" has become a trendy term in the restaurant industry, at Hell's Backbone, the farm-to-table trip amounts to little more than a light walk, as much of the produce comes from the restaurant's gardens and six-acre farm. Your trip to eat there is almost certainly longer than the trip any of the food took to get to the kitchen.

But our VIPs agree that it's worth the drive. "My idea of heaven is a weekend at Boulder Mountain Lodge with a room looking out over the bird refuge and meals at Hell's Backbone," says Betsy Burton, co-owner of The King's English Bookshop. "The food is fresh, inventive, delicious; every dish an experience to remember. And then there's the scenery."

Our dining critic, Ted Scheffler, describes Hell's Backbone Grill as "much more than merely a restaurant. It's a sanctuary, albeit a sanctuary with really great food. It's Utah's Chez Panisse—a place offering not only wholesome, mostly organic and homegrown food, but a restaurant that also feeds the soul. Somehow, it's a special place that embraces visitors." And those visitors, in turn, keep embracing it right back.
Best Park City Restaurant
High West Distillery
Given the glitz of Park City and its many upper-echelon eateries, it's a real achievement to win Best Park City Restaurant. But to anyone who has visited High West, the honor isn't surprising. High West Distillery & Saloon reminds us of a time when "ski bum" was an honorable profession, before multimillion-dollar mansions peppered Park City's hills. It's a place to enjoy High West's award-winning whiskeys and vodkas alongside Chef James Dumas' Western-inspired cuisine—a place where you can imagine John Wayne sitting at the end of the bar next to Park City's original ski bum, Larry the Legend.
703 Park Ave., Park City, 435-649-8300, HighWest.com
2. Purple Sage
3. Silver

Best Sweet Heat
Pepperlane Products
The proud pepper-preserve-packin' peeps of Pepperlane Products understand the crucial balance between sweet and spicy. The Sweet Mother of Onion Jalapeño Marmalade melds roasted sweet onions with kickin' jalapeños. The Raz-Pepper Preserves brings jalapeños and raspberries together for a game-changing experience (could it be the next PB&J?), while the Pepp'ricot Preserves make for a dynamite snack or a great glaze for a pork chop. No matter your preference, Pepperlane's 14 literally mouthwatering pepper-infused products will paint your palate in new colors.
29730 Old Lincoln Highway, Wanship, 435-336-2655, Pepperlane.com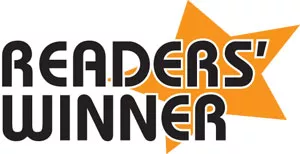 Best Salt Lake Valley Restaurant
Pago
When owner Scott Evans opened Pago, he rolled the dice. He bet that people would be drawn to a cozy eatery filled with reclaimed furniture, original brickwork and Old World charm, combined with casual contemporary cuisine and a commitment to local products and artisans. That bet has paid off, as Pago has become one of a short list of must-visit Salt Lake City restaurants—a place that attracts hard-core food and wine junkies and civilians alike. No smoke and mirrors here; just exceptional food, drink, service and ambiance.
878 S. 900 East, Salt Lake City, 801-532-0777, PagoSLC.com
2. Fratelli Ristorante
3. Red Iguana

Best Cronut
Vosen's Bread Paradise's Croi-Liner
When the cronut craze first hit, there were tales of bakeries across the country charging close to $10 for the croissant-doughnut hybrid. At the venerable downtown Vosen's Bakery, however, a tasty German spin on the cronut will run you just $3 or so, and in an elevated form, to boot. The raspberry croi-liner comes with an exquisite jelly filling, perfectly counterbalancing the light and fluffy croissant portion of the treat. It's a dessert every sweet tooth should experience at least once—and after that first taste, you'll be back for more.
328 W. 200 South, Salt Lake City, 801-322-2424, Vosen.com

The Annex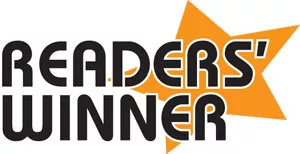 Best New Restaurant
The Annex
It's a little paradoxical that The Annex—owned and operated by Epic Brewing—should win this year's award for Best New Restaurant, since what it does best is repurpose the "old." By that, we mean Chef Robert Angelilli's contemporary take on traditional fare such as schnitzel, beef bourguignon, fish & chips, tacos, burgers, pasta Bolognese and even the Canadian classic poutine. Add three-dozen Epic beers to pair with the "everything-old-is-new-again" cuisine, and you've got a hit on your hands.
1048 E. 2100 South, Salt Lake City, 801-742-5490, TheAnnexByEpicBrewing.com
2. Spitz
3. Whiskey Street

Best Marriage of Cheese & Beef
Bourbon House's Juicy Lucy Burger
"Your choice of cheese, stuffed between two quarter-pound Angus beef patties." We can't really improve on that amazing information, other than to tell you that the Juicy Lucy experience—especially Wednesdays, when they're buy-one, get-one-free—has been known to make grown men cry and burger pros tremble with admiration. Don't feel bad if you can't finish on your first try; with cheddar, Swiss, blue cheese, feta and pepper jack all available as filling options, you'll be back every week.
19 E. 200 South, Salt Lake City, 801-746-1005, BourbonHouseSLC.com

Best Soda Scientists
Sodalicious
Just off University Avenue in Provo is a quaint little soda shack that packs big and tasty flavor combinations. Patrons can enjoy sodas ranging from Coke Zero and Mountain Dew to Orange Bang and Horchata, mixed with flavors like mango, huckleberry and blood orange. That's how they've come up with unique concoctions like the house favorite—lovingly dubbed "Your Mom"—an exquisite mix of Dr Pepper with blackberry and coconut flavors. For a wintertime refreshment, you can't go wrong with ordering the Hot Lava, a super rich hot chocolate that's basically like warm chocolate pudding in a cup. Accessorize it with toasted marshmallows, salted caramel or peppermint bark to take your cocoa up yet another notch.
30 W. 300 North, Provo, 801-800-7317, SodaliciousUtah.com

Best Pork Taco
Chunga's
The sign outside Chunga's does not lie—its tacos al pastor are "famoso." But don't just take the sign's word for it. Take a look in the cafe's window and marvel at the giant cone of spicy seasoned slices of pork lovingly wrapped around a gargantuan hunk of pineapple. Anything al pastor (basically, with juicy meat that's been cooked on a spit) here is dynamite, but this west-side gem is known for its tacos. The Chunga's taco artists take these slices of pineapple- and spice-infused meaty deliciousness, put them in a tortilla with cilantro and onion, and present them to you to eat, enjoy and never forget.
180 S. 900 West, Salt Lake City, 801-953-1840, ChungasMexican.com
Best Korean
Myung Ga
This Korean barbecue joint understands that sometimes customers want healthy treats balanced with some hellishly kickin' spices. That's part of what makes the tofu soup so amazing. The silky tofu perfectly absorbs all the flavorful spices you can handle—making it a mix of heavenly and devilish goodness, all brought to your table in one hot stone bowl of contrasting tastes and textures. Carnivores needn't worry, as the Myung Ga menu offers a wide range of meaty accessories—pork, beef, clam, even oyster—to accompany the famous tofu bowls. The tofu combined with the mouthwatering barbecue is a true yin-yang experience for the palate.
3353 Decker Lake Drive, West Valley City, 801-953-0478
2. Korea House
3. Ejo
Best Mixologist
Scott Gardner, Finca
Although Scott Gardner definitely believes in the classic drinks like your Manhattans and your Pimm's Cups, the thing that truly distinguishes this master pourer is his devotion to exposing booze enthusiasts to lesser known, almost forgotten drinks—the ones that your granddaddy's granddaddy used to sip on. Half of the drink menu at Finca is reserved for the recognizable classics, but the other half is where you'll find the rekindled greats that span the early 19th century to the early 20th century. Try the Up to Date (circa 1916), a variation on a Manhattan with rye whiskey, Hidalgo Oloroso sherry, Grand Marnier, Angostura bitters and a lemon twist.
1291 S. 1100 East, Salt Lake City, 801-487-0699, FincaSLC.com
2. David White, Bar-X
3. Matt Pfohl, Pallet

Best Service with a Smile
Cannella's
It hard not to think that you're part of Joe Cannella's extended family when dining at Cannella's. Joe isn't with us anymore, but his family and current Cannella's staff are so warm and welcoming that you wonder why you'd ever pay for service elsewhere. Whether dining on the sidewalk patio, at a table inside or bellied up to the bar, you won't find friendlier service in this state. We suspect the motto at Cannella's is "Don't worry, be happy."
204 E. 500 South, Salt Lake City, 801-355-8518, Cannellas.com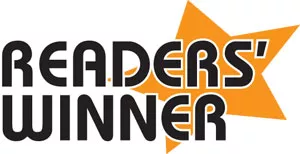 Best Utah Brewery
Epic Brewing Co.
When co-founders and owners David Cole and Peter Erickson teamed up with brewmaster Kevin Crompton and created Epic Brewing Company, it's doubtful that they could have even imagined such rapid success. In a mere five years, Epic has garnered more awards and accolades than most breweries get in their lifespan. But even with Epic's phenomenal success and growth, its artisan beers are still made with a laser-like attention to detail, from the easy-to-love Blueski Lager to the "liquid bread" called Double Skull Doppelbock. These beers truly are epic.
825 S. State, Salt Lake City, 801-906-0123, EpicBrewing.com
2. Squatters/Wasatch
3. Uinta Brewing Co.

Best City Fixture
Tres Hombres
With its large roof-mounted sign featuring three dancing men, Tres Hombres would be a fixture of the Salt Lake City scene even if the food inside weren't anything to write home about—which, by the way, it is. It's in the details that the restaurant really scores—take the salsa and tortilla chips: Not only is the salsa a perfect blend of picante and savory, but the tortilla chips have a buttery warmth that sets the scene for the plates to come. With a gorgeous array of margaritas to choose from, it's easy to see why this mainstay of south-of-the-border food has been around for three decades.
3298 Highland Drive, Salt Lake City, 801-466-0054, TresHombresUtah.com
Best of Logan
Caffe Ibis
In some ways, Logan is one of Utah's most diverse cities, a mix of idealistic college students, conservative farmers, ambitious entrepreneurs and outdoor enthusiasts. And Caffe Ibis, which was born in the '80s out of a sorta-hippie health-food shop and has since grown into one of Utah's most recognizable brands, is the best encapsulation of that meshing of the minds. When you walk into the shop, just blocks from the Logan LDS Temple, you'll find overlapping posters and fliers advertising bands, tarot-card readings, volunteer opportunities, Singles Ward activities, yoga classes and political rallies; USU students grabbing organic sandwiches; grizzled ranchers waiting silently in line for a cup of basic black; a row of bins where you'll recycle each and every part of your coffee cup; occasional live music; and, of course, the overarching beautiful smell of Caffe Ibis' triple-certified, roasted-to-perfection coffee.
52 Federal Ave., Logan, 435-753-4777, CaffeIbis.com
2. Crumb Brothers Artisan Bread
3. Firehouse Pizza

Best Two-Handed Burger
Golden Spike Burger
It's not difficult to stack a burger high with mediocre fixings and gray, overcooked beef. It's another thing entirely to make a tall and tasty burger that requires two hands to eat and is satisfying to the last bite. That's why any trip up north deserves a slight detour off Interstate 15 for Golden Spike Burger. While this comfy roadside diner offers a dozen tempting burgers, take it from us and get the namesake Golden Spike. This burger almost requires a golden spike to be hammered through it to secure the delicious bacon, melted cheese, avocado and two crispy onion rings perched atop the perfectly cooked beef patty.
3960 W. Highway 13, Corinne, 435-744-2400

Best Waffle Worship
Waffle Love
Falling in love has never been as easy as it is at one of Waffle Love's trucks or Provo storefront. The traditionally crispy Liege waffles are a beautiful balance of crunchy and soft. They come best with a simple topping like whipped clotted cream, or a hefty spread of Biscoff—an exquisite European spread with a peanut-butter texture and a spicy, brown-sugar sweetness. For something more elaborate, you can also fall in love with the Red Wonder, stacked high with cream and fresh strawberries and raspberries.
1796 N. 950 West, Provo, 801-923-3588, Waffluv.com

VIP Voters say their favorite spot for brunch and business lunches is
Market Street
48 W. Market St. (340 South), Salt Lake City, 801-322-4668, MarketStreetGrill.com

It's hard to believe there was a time in the 1970s when the historic New Yorker Building had disintegrated to a point that it was condemned by the city. And the idea that it could be turned into an upscale restaurant that would become a Salt Lake City institution—serving more than a million guests a year, according to Gastronomy, Inc. marketing manager Steve Field—must have seemed ridiculous in 1978, when John Williams and Tom Sieg opened the New Yorker Club, and then again two years later when they expanded and opened the Market Street Grill & Oyster Bar.

There was a time that it was near impossible to find fresh fish in Utah restaurants. Then, the folks behind Market Street cut a deal with Delta Airlines to bring seafood from the ocean to the airport in 24 hours or less. Now, of course, everyone is doing it, but Market Street was the first on the block. That unique role is part of what makes Market Street, the Oyster Bar and sister restaurant The New Yorker the near-unanimously agreed-upon downtown destinations for "when you've got to seal the deal," as Fox 13 reporter Ben Winslow puts it.

But it also affords simpler pleasures. Former Utah Jazz coach Frank Layden says he and his wife, Barbara, often go to Market Street for Sunday brunch. "They've got the best soup and bread—the best clam chowder in the world."

Market Street is also the ideal setting for Sunday brunch the way Charles "Dottie S. Dixon" Frost envisions it: "Sunday morning, wake up. Splash-splash. Dress—casual and however you can. Don shades—acceptable throughout. Bloody Mary with spicy rim and shrimp. Restorative oysters. Benedict special. Prosecco ending. Home. Nap."
Best Chinese
Mandarin
That a Greek-owned restaurant located in Bountiful should win the award for Utah's Best Chinese restaurant is a tribute to how special Mandarin is—the food, the service, the wonderful ambiance; the whole nine yards. The Greeks, by the way, aren't allowed in the kitchen. That's the sole domain of an exceptionally talented crew of Chinese chefs who prepare delectable dishes that range from Peking duck to bon bon chicken, accompanied by a super selection of wine, beer and cocktails.
348 E. 900 North, Bountiful, 801-298-2406, MandarinUtah.com
2. Red Maple
3. Little World

Best Southern Pig-Out
Sonny Boy's
After 10 a.m. on Main Street in Cedar City, the smell of charcoal and burning wood scents the air as Sonny Boy's begins cooking brisket and pork on its smoker. The sides at this Southern-barbecue specialist—fried cauliflower, fried pickle chips and flaky cornbread, to name just three—are capable of making your mouth water as much as the generous helpings of smoked brisket, sticky ribs and burnt pork ends. And let's not forget the delicious bread pudding for dessert. Who needs a grill when Sonny Boy's does it so well for you?
Multiple locations, SonnyBoysBBQ.com

Best Sweet Life
Dolcetti Gelato
Walking through the front doors of this adorable shop will shift your sniffer into overdrive, as numerous tantalizing aromas of crispy and creamy sweet things vie for your attention. Whether you're craving a fruit-covered Belgian waffle topped with whipped cream and chocolate drizzle, a fresh macaron, a pastry, a nibble of locally made chocolate, or fresh-brewed coffee or tea, Dolcetti Gelato has something to satisfy every fancy. But if you really want to send your taste buds to Pleasure Town, melt into the dreamy, decadent gelato. A variety of flavors will beckon from behind the glass, but if you order half chocolate and half hazelnut, you'll experience a gelato combination that was gifted by the gods.
902 E. 900 South, Salt Lake City, 801-485-3254, DolcettiGelato.com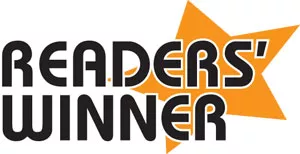 Best Vietnamese
Oh Mai Vietnamese Sandwich Kitchen
This restaurant's casual vibe welcomes diners into a space that feels like someone's home kitchen instead of a restaurant. And on a cold afternoon, there's nothing better than cozying up to a window table at Oh Mai with a steaming bowl of pho, with broth that's fragrant and complex. But don't make the mistake of missing the banh mi. It sounds so simple—Vietnamese sandwich fixings stacked onto a crispy French baguette—but these babies provide flavor fireworks that are nothing short of spectacular. The rich honey-glazed pork variety is simultaneously sweet, sour, spicy, crunchy and chewy, with cilantro, garlic butter, oiled scallions, cucumbers, pickled carrots, daikon and jalapeños, all glistening with a chili-lime-fish vinaigrette. Prices that hover around $5 will tempt you to buy one banh mi to gobble down on the spot and another for nibbling on the way home.
3425 S. State, South Salt Lake, 801-467-6882; 6093 S. Highland Drive, Holladay, 801-277-9888, OhMaiSandwich.com
2. Café Trang
3. Indochine

Best Taste of the Old Country
The Old Dutch Store
It's easy to say "I'm half German and half Swedish," but sometimes it's hard to connect with one's ethnic identity in a way that isn't just an abstract statement. Since 1978, The Old Dutch Store has provided a diverse selection of sweets, baked goods, cheeses, snacks and more for folks longing for the tastes and smells of their childhood—or their great-grandparents' childhood. Whether you're looking for some Dutch black licorice or Swedish lingonberry preserves, or just craving a fresh-made deli sandwich, The Old Dutch Store has everything you need to truly own your European heritage. Just look for the giant windmill on the roof.
2696 S. Highland Drive, Salt Lake City, 801-467-5052, OldDutchStore.com

Best Place to Binge on Wings
Devil's Daughter
"Wing Wednesday" isn't exactly a new concept, but pound for pound, nobody does delicious, economical chicken quite like Devil's Daughter. Imagine, if you will, slowly smoked wings and flats with skin that is somehow simultaneously crispy and juicy. They arrive at your table untainted—you choose the flavor of each bite, with a large assortment of Southern-style sauces. And the best part is that each wing is a measly 33 cents, so you can crush your weight in wings without bustin' the wallet.
533 S. 500 West, Salt Lake City, 801-532-1610, DevilsDaughterSLC.com

Best Juicy Secret
Tonyburgers
The secret to these juicy, flavorful burgers is the beef. "Well, duh," you might be thinking. But seriously—the patties are a top-secret "tri-beef" blend of different cuts of beef, making these the most succulent burgers around. And Tonyburgers lets you fully customize your burger, from the basics (four kinds of cheese, bacon) to the decadent (fried egg!), plus all the vegetables you want at no extra cost, so you can complement that juicy beef with all the grilled or raw onions and jalapeños you (or your date) can stand.
Multiple locations, TonyBurgers.com

Finn's Cafe


Best Scandinavian Brunch
Finn's Cafe
There's no better way to while away a lazy Sunday morning than by heading to Finn's Cafe for a bustling brunch with friends or a relaxing session of gazing out the window and sipping coffee. Owner/chef Finn Gurholt works culinary magic in his kitchen, giving brunch, breakfast and lunch favorites a Scandinavian twist. Whether the morning calls for the scrumptious Norsk omelette (with capers, melted havarti cheese and Bay shrimp) or the Scandinavian breakfast of poached red trout with tartar sauce served with two eggs, hash browns and toast, Finn's Cafe provides a taste of the Far North in the middle of Salt Lake City. The sleek '60s diner look provides a fun retro vibe, and the small patio is a perfect perch during warm weather.
1624 S. 1100 East, Salt Lake City, 801-467-4000, FinnsCafe.net

Best Taco Cart Tradition
Tacos Don Rafa
This veritable grandfather of Utah taco stands, established in 1998, is also known as the State Street taco cart. It's a small cart on a nondescript sidewalk in front of a Sears, but you'll be able to spot Tacos Don Rafa by the near-constant crowds. While pigeons forage futilely for scraps, businessmen in ironed shirts jostle with tatted-up folks to shell out $1.50 for two tacos or $3 for a burrito. What makes eating Don Rafa's food such a pleasure is how flavorful and fresh the ingredients are, from the carne asada and beef tongue to the shredded cabbage and chopped-up radishes. As you savor your selection, perched on the cement wall by the cart as the traffic goes by, music booming from nearby car stereos, you'll already be planning a return visit.
800 S. State, Salt Lake City, Facebook.com/DonRafaTacos

Best Gluten-Free Bar Grub
Fiddler's Elbow
Fiddler's Elbow knows that gluten-free grub and comfort food shouldn't be mutually exclusive. The Sugar House spot's menu has a host of tasty options for the wheat-averse, ranging from sumptuous veggie chili to a whole mess of salads, including the black & blue salad topped with marinated flank steak and blue-cheese crumbles. But the piece de resistance might be the pulled-pork nachos: a mouthwatering plate of pulled pork globbed lovingly onto a pile of corn tortilla chips with three kinds of cheese, plus black olives, onions, jalapeños, sour cream and guac.
1063 E. 2100 South, Salt Lake City, 801-463-9393, FiddlersElbowSLC.com
Best French
The Paris Bistro & Zinc Bar
French restaurants, bistros and brasseries come and go in this town, and yet The Paris Bistro & Zinc Bar has sustained a longevity that is all too enviable in the restaurant world. That's no fluke. Eric DeBonis' homage to the City of Lights is actually named for a historic Salt Lake City department store called The Paris. But with its belle époque atmosphere, authentic French and Mediterranean cuisine, excellent service and top-notch wine selection, this Paris makes you feel like you're in Paris.
1500 S. 1500 East, Salt Lake City, 801-486-5585, TheParis.net
2. Franck's
3. La Caille
Best Japanese
Takashi
If you want to find the best Japanese cuisine in Utah, here's a recommendation: Just look for the place with a line of hungry folks outside, queued up to snag a coveted table when the restaurant opens for dinner at 5:30 p.m. And this is for a restaurant that doesn't even have a website! That's how good the service, ambiance and food here is, from the best miso soup you'll ever encounter and the flawlessly fresh sushi and sashimi, to the kurobuta pork belly and sensational soba with beef short ribs. And to many of Takashi Gibo's followers, Takashi is more than just the best Japanese restaurant around. For SLUG editor Angela Brown, it's "not only my favorite restarant in SLC, but my favorite restaurant on earth!"
18 W. Market St. (340 South), Salt Lake City, 801-519-9595
2. Naked Fish
3. Kyoto

Best Enchanted Patio
Faustina
This colorful Italian eatery is located on 300 South just east of downtown, but the moment you step onto the patio, you'll find yourself surrounded by lush greenery and a sense of relaxed quiet—it's like having a meal in a private garden far from the city. Faustina's delectable food—don't miss the pillow-size, literal melt-in-your-mouth blueberry soufflé for dessert—would be good served anywhere, but eating on the restaurant's patio elevates the dining experience to a magical level.
454 E. 300 South, Salt Lake City, 801-746-4441, FaustinaSLC.com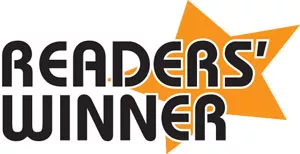 Best Romantic
Log Haven
Celebrating its 20th anniversary under the ownership of Margo Provost, Log Haven has become the go-to destination for engagements, anniversaries, weddings and other romantic interludes. But where's the romance without good grub and grog? That's where Chef Dave Jones' creative cuisine and general manager Ian Campbell's wine expertise come in. After all, it's one thing to fall in love; it's another to fall in love totally satiated.
6451 E. Millcreek Canyon Road, Salt Lake City, 801-272-8255, Log-Haven.com
2. Fresco
3. Pago

Best Park City Takeout
The Bakery at Windy Ridge
Tucked in a small plaza just before the hill to Park City Mountain Resort, The Bakery at Windy Ridge is a must-stop before heading to the slopes, returning to the ski condo or making the drive back down to Salt Lake City. The offerings change seasonally, but there are always decadent delights like fruit tarts, sandwich cookies and Stareos—star-shaped cookies with a filling of vanilla-bean pastry cream, dipped in chocolate on one side. And if you're in town for a while, make sure to stock up on fresh bread, cookie dough, pans of lasagna, fresh salsa, pies, cakes and more.
1750 Ironhorse Drive, Park City, 435-647-2906, WindyRidgeBakery.com

Brewvies Cinema Pub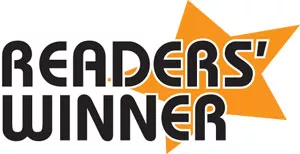 Best Cheap Date
Brewvies Cinema Pub
For frugal film buffs, dinner and a show at Brewvies is hard to beat. After all, a movie ticket, a stein of local beer and one of Brewvies' gourmet pizzas or a basket of crispy sweet-potato fries can be had for pretty much the price of a large bag of popcorn and Skittles at some faceless mega-cine-multi-plexes. And where else would you find movie nights hosted by KRCL, Geek Show Podcast and, of course, City Weekly? Brewvies is a value-laden venue for low-cost courting.
677 S. 200 West, Salt Lake City, 801-322-3891, Brewvies.com
2. Oh Mai
3. Lucky 13

Best Efficient Use of Beer & Burgers
Hoppers Grill & Brewing
Beer & burgers are as natural a pairing as peanut butter & jelly or milk & cookies. And now, Hoppers has kicked it up a notch by infusing a new line of burgers with its house-brewed beers—Beergers, get it? The alcohol is all cooked out (so make sure to still order a pint of one of the brewpub's award-winning beers), but the flavor of the hops remains. All of the Beergers will make your eyes pop out of their sockets, but the Kings Peak—a half-pound beef patty topped with bacon, stout onions and Nutella(!), all between two grilled-cheese pastrami sandwiches—literally stands above the rest.
890 E. Fort Union Blvd., Midvale, 801-566-0424, HoppersBrewpub.com

Best Bruschetta
Caffé Molise
There's a lot to love about Caffé Molise—the impeccable decor, the relaxed yet upscale atmosphere, the gorgeous outdoor patio (complete with leafy trees and sunken pools, bordered by a wrought-iron fence) and, of course, the flawless cuisine. There's no wrong way to start a night at Molise, but the bruschetta misto is a must-try. So much more than a couple of pieces of bread, cheese and tomato, this unique bruschetta will feed the entire table. Served on a platter, it's a pile of crusty garlic bread with herbed bean puree, Roma tomatoes and fresh sauteed spinach on the side so you can load up your slice to your personal liking.
55 W. 100 South, Salt Lake City, 801-364-8833, CaffeMolise.com

VIP Voters say their favorite downtown spot is
Eva and Eva's Bakery

The vitality of a city's downtown is often defined by its "Main Street," and the energy that comes from residents moving from restaurants to theaters to nightlife. Charlie Perry's Eva (317 S. Main, 801-359-8447, EvaSLC.com) and its sister restaurant, Eva's Bakery (155 S. Main, 801-355-3942, EvasBakerySLC.com), have been part of a resurgence in the feel of Salt Lake City's Main Street as a viable hub for those looking for the best.

The popularity of Eva is in part thanks to its "small plates" emphasis, which allows customers to sample a variety of wonderful dishes. Eva's general manager, Rachel Astin, isn't quite prepared to refer to Perry as the "pioneer" of that approach, but says that Perry helped set the stage for The Copper Onion and Pago and others that started springing up. And Astin also notes that, beyond local support, Eva gets a lot of hotel business, as it's one of the few restaurants open late—till midnight most nights—which appeals to those who might have just arrived from out of town and are looking for a quick quality bite.

But she also credits the evolution of Salt Lake City in recent years—including a shift away from thinking first of chain restaurants for a destination—as one of the reasons places like Eva can be successful. "People are more open now to trying new and progressive things," Astin says. "People are now more educated about food and drink; they recognize menu items now that before they'd have to look up in a dictionary."

The two eateries are named in honor of Perry's great-grandmother, Eva Coombs, and both offer the feel of something that's classy, yet also homey. And that sensibility is no accident, according to Astin, who says that Eva "is really accessible and affordable. There's good food and drink, but we have that comfortable vibe so that it fits people who like a $160 bottle of wine and people who like PBR."

Best Sunday-Nap Starter
Foundry Grill Sunday Brunch
There are buffets, and there are buffets—and the Sunday brunch at Sundance Resort's Foundry Grill is most certainly the latter. It's brunch, but one could load up a plate for every meal of the day: fresh-cut Prime rib, cheesy potatoes, seafood, fancy salads; a variety of breads, fresh fruit and cheese; buttermilk pancakes, French toast and made-to-order omelets—and it's all gourmet. Even though you'll be stuffed after a full day's worth of eating condensed into a single meal, the dessert table's siren song cannot be denied—airy custards served in Champagne flutes, chocolate-toffee-and-more-chocolate cake and maybe, if you're lucky, the hot, flakey, white-chocolate-raspberry bread pudding. Reservations are required, but the atmosphere in the beautifully rustic restaurant is mostly casual as patrons prepare for a day on the mountain or nodding off in front of the fire.
8841 N. Alpine Loop Road, Sundance, 801-223-4220, SundanceResort.com
Best Thai
Chanon Thai Cafe
Voted Best Hot/Spicy and Best Place to Burn Your Tongue in past years, Chanon Thai Cafe has graduated to being City Weekly readers' choice for Best Thai restaurant, as well as the choice of the guys over at Randy's Records, who say that assistant manager Kris Rounds "keeps trying to set a new record for how often he can frequent this place every week." It is still true that caution must be exercised when ordering spicy food at Chanon Thai, but don't overlook the subtlety of dishes like yum goong—grilled prawns with lime juice, lemongrass, cabbage, kaffir lime leaf and mint. However, if your mouth does combust, the housemade coconut ice cream can extinguish even the most incendiary inferno.
278 E. 900 South, Salt Lake City, 801-532-1177, ChanonThai.com
2. Sawadee
3. Thai Siam

Best Deli Desserts
9th South Delicatessen
Customers at 9th South Delicatessen go gaga over the delicious corned beef, pastrami, tuna and other assorted sandwiches. They are filling and delicious, but you really do want to save room for dessert at this neighborhood deli, where sweet selections include New York cheesecake, fresh-made pastries, lemon tarts, apple and cherry strudel and, best of all, the classic spongy Black & White cookies made famous on Seinfeld.
931 E. 900 South, Salt Lake City, 801-517-3663, 9thSouthDeli.com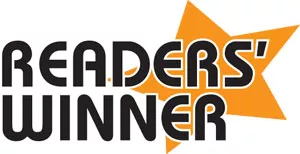 Best Mexican
Red Iguana
When City Weekly restaurant critic Ted Scheffler moved from New York City to Utah, the very first restaurant he stopped into—upon leaving the airport, in fact—was Red Iguana. "I'd been bereft of good Mexican food for so long living in Manhattan that I stopped at the first place I saw with burritos and tacos on the menu," he says. As it is with Scheffler, Red Iguana is a perennial favorite of City Weekly readers who, again this year, recognize the Cardenas family's eatery as the best of Utah's many great Mexican restaurants.
736 W. North Temple, Salt Lake City, 801-322-1489; 866 W. South Temple, Salt Lake City, 801-214-6050, RedIguana.com
2. Lone Star Taqueria
3. Blue Iguana
Best Burritos
Lone Star Taqueria
The exterior almost dares you to take it seriously, with its patio full of rusting metal chairs, a fence adorned with cowboy boots and old hubcaps, and a broken-down vintage station wagon plastered with bumper stickers. But stop in anyway—or even drive through—for a savory burrito experience beloved by locals and après-skiers. Enjoy your football-size treat with just the vegetarian basics (rice & beans, cheese, pico de gallo and lettuce), or pick chunky, perfectly seasoned meats like carnitas pork or carne asada. And you can't go wrong adding any of the zesty housemade salsas.
2265 E. Fort Union Blvd., 801-944-2300, LoneStarTaqueria.com
2. Red Iguana
3. Hector's Mexican Food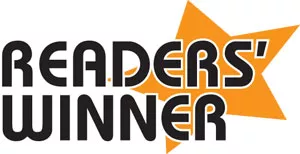 Best Late Night
Pie Hole
Lunch. Dinner. Late night. No matter the time, you've just gotta love this place. It's a throwback to non-chain, mom & pop, hole-in-the-wall, hand-tossed pizza joints of the past. And when we say "joint," we mean it lovingly. Graffiti covers the walls, bitcoin payments are accepted, and the staff is totally rad. Oh yes, and you can get your Pie Hole pizza fix until 2 a.m. on weekdays and 3 a.m. on weekends. Plus, they deliver! Did we hear someone say "late-night munchies"?
344 S. State, Salt Lake City, 801-359-4653, PieHoleUtah.com
2. Eva
3. Hector's Mexican Food

Best Breakfast Pizza
Jack's Wood Fired Oven
Jack's Wood Fired Oven has quickly become a favorite for Logan locals and Utah State University students, thanks to its huge selection of ingenious pizzas, with unique (and often local) toppings. The Birds & the Bees pizza, for example, features Slide Ridge honey, fresh mozzarella, huckleberry chicken and thyme. You'll spot items like avocado, pickled jalapeños and shrimp on the other 14 pies (plus, of course, basics like cheese and pepperoni). But the most unusual of all might be the Sunny Side, which has cream sauce, potatoes, prosciutto from Salt Lake City's Creminelli Fine Meats, all-natural dry-aged bacon, smoked cheddar and two free-range organic eggs cooked sunny side up—all drizzled with pure maple syrup. Why hasn't someone thought of pizza for breakfast before?
256 N. Main, Logan, 435-754-7523, JacksWoodFiredOven.blogspot.com

Best Divine Coffee
Magdalene Religious Goods & Coffee Grotto
A match made in heaven, Magdalene Religious Goods & Coffee Grotto is a combination coffee shop and Catholic-goods store. Filled with natural light, it's a calm, spiritual space to browse saint medals, holy cards, incense, rosaries and more, or just spend a peaceful afternoon with a cup of coffee or tea. Fresh flowers are available to purchase for Catholic milestones such as weddings and quinceañeras, and there's also a beautiful selection of baptismal gowns handmade by the Carmelite nuns in Holladay. The soon-to-open meditation chapel will provide a quiet place to reflect and pray, even in the midst of life's hustle and bustle.
2030 S. 900 East, Salt Lake City, 801-953-1820

Best Cure for Salad Ennui
Pizzeria Limone's Italiano Salad
It seems everywhere you go, you see the same old salad. Romaine lettuce, tomatoes, hard-boiled eggs, cucumber—yawn, yawn, yawn. What's the point of ordering something you could make at home with the sad ingredients in your vegetable crisper? Well, not all salads are created equal. Pizzeria Limone's Italiano salad sets a new standard with a mix of toppings that you won't find anywhere else—and they work: sausage, beets, chickpeas, kidney beans, aged mozzarella and diced red peppers atop fresh greens, with a creamy, tangy vinaigrette. It'll make even salad cynics take a second look.
1380 E. Fort Union Blvd., Cottonwood Heights, 801-733-9305; 613 E. 400 South, Salt Lake City, 801-953-0200, PizzeriaLimone.net

Avenues Proper


Best Appetizers
Avenues Proper
As with the rest of its menu, Avenues Proper doesn't skimp on the appetizers (or "Bites" and "Starters"). The duck-fat popcorn is the first attention-grabber, but seemingly simple selections like the chicken & waffles (a dainty waffle with a chicken sausage on the side, topped with a quail egg) and cheese & crackers (more Downton Abbey than Duck Dynasty) are elevated beyond upscale. Paired with any of Avenues Proper's eight house drafts—ranging from the smooth Proper golden ale to the salty Gose the Gozerian leipziger gose—these appetizers make for a proper meal in and of themselves.
376 Eighth Ave., Salt Lake City, 385-227-8628, AvenuesProper.com
2. The Bayou
3. Finca

Best Heaven on a Plate
Penny Ann's Cafe
Penny Ann's has been around just three years, but it feels like a Salt Lake City staple. Located on the first floor of a nondescript apartment building, the small family-owned diner is open only for breakfast and lunch during the week, and serves just breakfast on the weekend—but boy, what a breakfast. The house-specialty Heavenly HotCakes—airy sour-cream pancakes—are a must with any meal, but you'll also find classic bacon & eggs meals, biscuits & gravy, more than a dozen different omelets, and stuffed French toast (it's the chef's choice, usually Nutella and bananas). And if you've got a really big appetite, you can take on the Pot of Gold, which is basically every breakfast item on the menu—fried potatoes, three kinds of meats, veggies, two eggs—all mixed together, smothered in sausage gravy and served with toast or two Heavenly HotCakes on the side.
1810 S. Main, Salt Lake City, 801-935-4760, PennyAnnsCafe.com

Best Pizza Crust
Sicilia Pizza Kitchen
A fresh pie from Sicilia has many merits—delicious sauce (the white is divine), perfectly balanced ingredients and just-gooey-enough cheese. But perhaps what elevates Sicilia's pizza to the next level is the crust: thickness without jaw-shredding chewiness; softness without hard-to-handle floppiness; seasoned without overpowering flavors or gritty textures. You'll almost want to eat it backward.
35 W. 300 South, Salt Lake City, 801-961-7077, SiciliaPizzaKitchen.com

Best Wildcat Pre-Game Pizza
Tony's Pizza
It's great to see that Ogden is beginning to brim with new restaurants, but you can't beat an old favorite. Tony's makes hearty American-style pizza: plenty of cheese and grease, abundant toppings and Mamma Toscano's "special sauce." The meatball sub and garlic bread are also hard to beat, and Tony's location just down the hill from Weber State University makes it a favorite place for fortification pre-Wildcat basketball or football. You might even see former Weber (and Utah) football coach Ron McBride or former Utah Jazz coach Frank Layden there; Layden pops in for pizza when he's in town for a game, and McBride says Tony's "is one of my favorite stops."
409 39th St., Ogden, 801-393-1985

VIP Voters say their favorite diet-killer is
Red Iguana
736 W. North Temple, Salt Lake City, 801-322-1489; 866 W. South Temple, 801-214-6050, RedIguana.com

Nobody goes home to slim down; when you're home, you tuck into the comfort food and smile in blissful disdain at the silly dietary rules you set for the rest of your life. And that sense of "home" pervades Red Iguana, including the fact that owner Lucy Cardenas lives right behind the original location on North Temple. Its kitchen might as well be her kitchen, serving up her family's recipes with love.

"The chefs have been making these same recipes since we opened," says Aubrey DeMonja, manager of the North Temple Red Iguana. "The building has a lot of history. There are even people who call to find out if their favorite server is working that night. There's definitely a feeling of family. Lucy wants the vibe to be family."

It all adds up to a Utah institution of nearly 30 years, where lines stretch outside every day of the week—opening a second location just down the street made sense to pick up the overflow. And locals are willing to throw caution to the wind when they dine there. Former City Weekly editor Holly Mullen says, "I just can't leave anything behind on the plate"—which, of course, is exactly what you learn from Mom that you should do when you're eating at home.

De Monja has her own simple explanation for why fans of Red Iguana might call it a "diet killer": "It's so good, you don't care about all the cheese and calories."

Best All-Purpose Barbecue Sauce
T&J's All In One
Local companies produce a wide variety of delicious barbecue sauces—some with a sweet and mild profile for chicken and pork, some with a bolder kick that's perfect for beef. T&J's All In One sauce, made in Washington, Utah, is an aptly named combination of the two, mixing a uniquely complex selection of ingredients (citrus juices, parsnips and carrots among them) to create something that's sweet and savory enough for light meats, but with a chili kick that can stand up to a steak.
TAndJFoods.com
Best Chef
Bowman Brown, Forage
It's not only Utah's food enthusiasts who recognize Forage chef/owner Bowman Brown's exceptional talents. Brown is a semifinalist for this year's James Beard Award, and Food & Wine called Brown's cooking "ingenious modernist food." And that certainly is true, but may we also add delicious? How he even conceives of dishes like fresh fish roe warmed over pine branches, or ice cream made with toasted elm-seed pods is beyond us, and to actually execute them with such delectable results is truly magical. Brown isn't just Utah's Best Chef; he's one of America's best.
370 E. 900 South, Salt Lake City, 801-708-7834, ForageRestaurant.com
2. Ryan Lowder, The Copper Onion
3. Takashi Gibo, Takashi
Best Gyros
Greek Souvlaki
Started with modest ambitions in 1972, Greek Souvlaki has grown into a local powerhouse for Greek food. The restaurant's growth (it now boasts five locations, including an outpost in the Salt Lake International Airport) has been fueled largely by the collision of American and Greek fare that is the Gyro Combo. For less than $9, a calorie-starved person—even one who has no idea how to pronounce "gyro"—can fill, and likely overfill, his or her stomach with a pita stuffed with a delicious mishmash of lamb and beef and topped with spicy red or creamy white (tzatziki) sauce, plus (here's the American influence) a generous plate of fries and a large soda. It's a taste you won't ever forget.
Multiple locations, GreekSouvlaki.com
2. Crown Burger
3. Yanni's Greek Express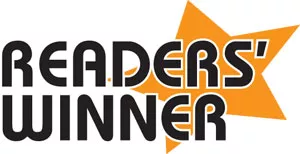 Best Sushi
Takashi
Sitting at one of Takashi's coveted sushi-bar seats in front of Takashi Gibo affords sushi lovers an opportunity to watch a sushi master in action. Takashi has a Zen-like focus as he creates gorgeous pieces of deliciously edible art from live scallops, needlefish, Arctic char and other fresh fish and seafood that you don't find in most sushi restaurants. As Kyle Beckerman, Real Salt Lake team captain, says, "I've been to many sushi restaurants on both coasts, and nothing compares to Takashi."
18 W. Market St. (340 South), Salt Lake City, 801-519-9595
2. Tsunami
3. Naked Fish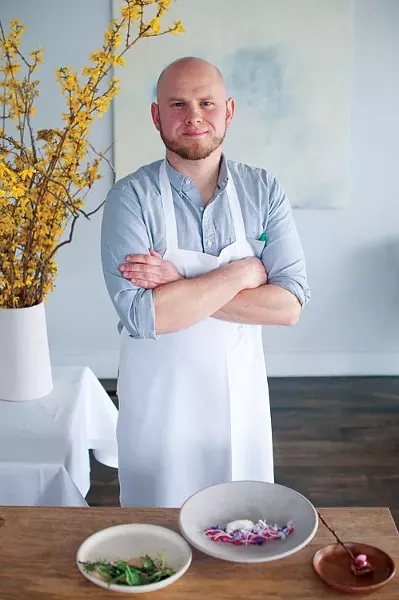 Bowman Brown, Forage

Best Splurge
Forage
"Splurge" is a relative term, we suppose, as is "You get what you pay for." And yes, $87 per person might seem a bit steep for supper. But then, we've seen luxury burgers priced at more than 30 bucks, too. And when Forage serves supper, it ain't no appetizer, entree and spumoni: This is a 15-course extravaganza that takes hours to enjoy, accompanied by sensational service. So settle in for a splurge that is worth every cent.
370 E. 900 South, Salt Lake City, 801-708-7834, ForageRestaurant.com
2. Pago
3. The Copper Onion
Best of Moab
Moab Brewery
For much of the year, it's hot in Moab. And that is just perfect for the Moab Brewery; as the only brewery in town, it's rarely in search of a wickedly thirsty audience. When you're done rafting, biking, sightseeing, hiking or peeling out across the desert in a 4x4, the brewery is a great place to cool down and recharge your batteries with a selection of handcrafted beers and tasty pub food—including a large mix of vegetarian options. And in recent years, Moab has expanded, bringing four of its beloved beers—Johnny's American IPA, Rocket Bike Amber Lager, Dead Horse Amber Ale and Squeaky Bike Nut Brown Ale—in cans to the Wasatch Front.
686 S. Main, Moab, 435-259-6333, TheMoabBrewery.com
2. Eddie McStiff's
3. Fiesta Mexicana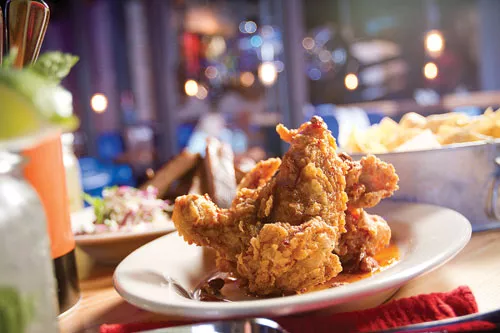 Billy Blanco's Restauranteur


Best Mexi-Americana
Billy Blanco's Restaurateur
Bill White's Park City eateries—Grappa, Chimayo, Windy Ridge Cafe, Wahso, Ghidotti's and Sushi Blue—are all eye candy. But he's really outdone himself with Billy Blanco's, located in Quarry Village, which is tricked out with Ducati and Harley-Davidson motorcycles, a vintage Dodge Charger, a Shelby GT and more as an homage to Detroit. The terrific food, however, nods toward Mexico, with from-scratch carnitas, tacos, burritos, fajitas and such. It's a unique, fun mix of north- and south-of-the-border.
8208 Gorgoza Pines Road, Park City, 435-575-0846, BillyBlancos.com

Best Icy Innovation
Snowy Awesome
Your summer sweet tooth is often satisfied by ice cream, sometimes by shaved ice. Snowy Awesome is a unique combination of the two, with a special dash of something extra. Served in a hollowed-out pineapple, the treat sandwiches ice cream between two layers of shaved ice, with sweetened condensed milk on top for a rich, tropical kick. Though they have no regular retail outlet as yet, you can find Snowy Awesome at farmers markets or contact them on Facebook to find their next stop.
925-858-0272, Facebook.com/SnowyAwesome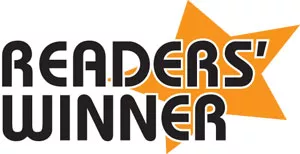 Best Small Plates
Eva
It seems like everyone is doing it—serving tapas and "small plates," that is. But Eva was ahead of the curve, dishing up small plates at small prices long before it was trendy. And they're still the best, with cuisine ranging from wood-fired flatbreads and bodacious Brussels sprouts with hazelnuts and cider vinegar, to the Eva's Bakery baguettes with an assortment of housemade butters, and the lamb chop with herbs de Provence and lavender salt. The plates may be small, but the flavors are ginormous.
317 S. Main, Salt Lake City, 801-359-8447, EvaSLC.com
2. Finca
3. Meditrina

Best Cake Truffle Bites
Swirly Girls Gourmet Bakery
They're not exactly tiny bites of cake; they're not exactly rich and creamy truffles. But pairing the two in these wonderful confections is decidedly addictive. Daybreak resident Debi Jensen opened Swirly Girls in a spot close to home to serve up the results of her baking expertise. Flavors vary daily, but if examples like the Key lime are any indication, they're all palm-size packets of om nom nom.
11248 Kestrel Rise Road, South Jordan, 801-254-3751, SwirlyGirlsGourmetBakery.com

Best Resort Wines
The Aerie
Situated at the top of Snowbird's Cliff Lodge, the altitude of The Aerie restaurant sets it apart from most ski-resort restaurants, as does the impeccable service and top-notch cuisine. What you might not expect is the world-class wine list, which has more than 1,000 wines ranging from Old World French Burgundy to New World Torrontes from Argentina. It's a wino's wet dream.
9600 E. Little Cottonwood Canyon, Snowbird, 801-933-2160, Snowbird.com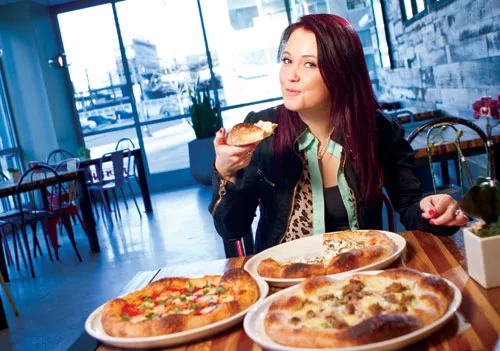 From Scratch


Best Garlic Dreams
From Scratch's White Out pizza
The driving force behind new downtown Salt Lake City restaurant From Scratch is simplicity. Most everything is made in-house, without "industrial interference"—including the flour, which is milled right on the premises. And all of that hard work and fresh ingredients results in some great food—and strong flavors. For garlic-lovers, you can't beat the White Out—a crispy crust slathered with housemade Alfredo sauce, fresh ricotta, Parmesan Reggiano and mozzarella cheeses and roasted garlic. And we don't mean just a few pieces of garlic here and there—we're talking a handful of whole cloves per slice, all roasted to the perfect softness and nutty flavor. It's a pizza that'll stick with you—literally; you'll still be able to smell it on your skin the next day.
62 E. Gallivan Ave., Salt Lake City, 801-538-5090, FromScratchSLC.com


Best Brisket
R&R Barbeque
The R&R brothers—Rod and Roger Livingston—are serious about barbecue. So serious that they cooked on the competitive barbecue circuit for years before finally opening a restaurant. Well, R&R Barbeque has been putting smiles and barbecue-sauce stains on customers' faces since its opening. Although everything here rocks—from the pork ribs to the fried okra—the barbecued beef brisket is particularly stupendous: tender and moist, with beautiful smoke rings running just under the bark. You'd have to travel to Texas to find brisket anywhere near as good, and who wants to do that?
307 W. 600 South, Salt Lake City, 801-364-0443, RAndRBBQ.net
Best Steaks
Ruby River Steakhouse Provo-based
Ruby River Steakhouse just celebrated its 20th anniversary serving magnificent hunks of meat to the citizens of Utah, and the locations in Centerville, Ogden and Salt Lake City make it easy to try them out. The menu features only grain-fed, 21-day-aged American beef, cut fresh daily and given a 1,600-degree sear to keep every drop of juiciness available for customers' delight. Whether your choice is a gorgonzola-crusted New York strip, a mouth-watering bacon-wrapped filet mignon, crab- and asparagus-topped steak Oscar or a good old fashioned T-bone, Ruby River delivers every steak well-done—and finding that kind of consistency is rare.
Multiple locations, RubyRiver.com
2. Spencer's For Steaks & Chops
3. Maddox Ranch House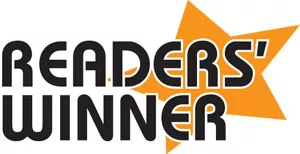 Best of St. George
Painted Pony Restaurant
With a sizable wine list, full bar and a seasonally rotating menu that includes a rack of lamb and bacon-wrapped duck, the 13-year-old Painted Pony Restaurant caters to an upper-crust crowd in St. George. Owner and Executive Chef Randall Richards sources local produce—much of which comes from his acre garden—and organic meats to fill the menu. This local emphasis has spilled out of the Painted Pony into other endeavors, like a weekly farmers market held at the restaurant each Saturday from May to October.
2 W. St. George Blvd., No. 22, St. George, 435-634-1700, Painted-Pony.com
2. Bear Paw Cafe
3. Jazzy Java Rock & Roll Grill

El Paisa Grill


Best Molcajete
El Paisa Grill
You might be familiar with the Mexican mortar & pestle made from lava rock called a molcajete. It's used to grind corn and pulverize avocados for guacamole. Well, the molcajete is also a complex, scrumptious dish named for the implement it's served in. At El Paisa, the molcajete supreme is a brain-bending mélange of beef, chicken and shrimp with nopalitos, plump Mexican-style scallions and jalapeños, bathed in green chile sauce and served in a molten-hot stone molcajete. Delicioso!
2126 S. 3200 West, West Valley City, 801-973-6660, ElPaisaGrill.com

Best Pizza Folding
Maxwell's
Transplants from the East Coast—especially from New York, New Jersey and Connecticut—are all too familiar with the dearth of East Coast-style pizzerias here in Zion. Thank heaven, then, for the Fat Kid Pizza at Maxwell's, named for owner and Jersey boy Steve Maxwell (who's not fat). The delectable slices of his authentic East Coast-style pizzas are fold-worthy.
357 S. Main, Salt Lake City, 801-328-0304; 1456 Newpark Blvd., Park City, 435-647-0304, MaxwellsECE.com

Best Carbonara
Honeycomb Grill
Situated creekside in the Village at Solitude Mountain Resort, Honeycomb Grill serves excellent burgers, pizzas and more. But the real showstopper for lovers of rustic Italian pasta is the spaghetti carbonara. Made under the watchful eye of Executive Chef Greg Neville, who spent years cooking in Italy, this is authentic carbonara: high-quality al dente spaghetti tossed with fresh egg yolks, house-cured guanciale, fresh-cracked black pepper and Parmesan cheese. Nothing more, nothing less—just carbonara the way God intended.
12000 Big Cottonwood Canyon Road, Solitude, 801-536-5787, SkiSolitude.com

Best Local Cookbook
Kenvin
The creation of Kenvin Lyman—the late chef, musician, artist, graphic designer, gardener and all-around raconteur—Kenvin: An Artist's Kitchen is a celebration of the creativity and zest for life that Lyman had in spades. This coffee-table book is brimming with the sort of good vibes and community spirit that Lyman always projected, along with practical recipes, politics, life lessons, anecdotes, tall tales and so much more. It's a cookbook to keep at your bedside.
TheUtahKid.com

Best Wine Dinners
Franck's
It probably shouldn't come as a surprise that ex-NBA great and Franck's restaurant partner Mark Eaton should throw such bang-up wine dinners. After all, he's a wine aficionado himself. Still, there's something special about the wine dinners at Franck's. The wines, of course, are always spectacular, and so is the ambiance. But chefs Adam Vickers and Robert Perkins and their culinary team pull out all the stops in the kitchen, pairing the wines with dishes that are not only suitable, but also extra delicious.
6263 S. Holladay Blvd., Salt Lake City, 801-274-6264, FrancksFood.com
Best Sandwiches
Moochie's Meatballs & More
To call what Moochie's serves merely "sandwiches" seems like an injustice. After all, a Moochie's Philly cheesesteak is so much more than just a sandwich. It's a little slice of heaven via the City of Brotherly Love, which is where owner Joanna Rendi hails from. She knows her way around not only cheesesteaks, but also Moochie's sublime meatball sandwich and the Italian sausage, chicken Parmesan, grilled Reuben and gourmet grilled-cheese sammiches. You can call it a sandwich; we call it a fabulous feast.
232 E. 800 South, Salt Lake City, 801-596-1350; 7725 S. State, Midvale, 801-562-1500, MoochiesMeatballs.com
2. Submarino's
3. Feldman's Deli

Spitz


Best Downtown Debut
Spitz
Opening just as the days of summer were fading in 2013, Spitz is a joyful addition to the array of lunch choices for downtown workers. The fresh, sharply designed venue has a certain European flair, with a menu that is a tantalizing mix of simple and sophisticated. The specialty is doner kebabs—juicy meat cooked on a spit and served as a sandwich or wrap, similar to a gyro. But other delightful Mediterranean fare can be found here as well. It would almost be a sin to miss the street-cart fries topped with a spicy mix of garlic aioli, feta, onions, green peppers, tomatoes, olives, pepperoncinis and chili sauce, which you can wash down with wine, beer or a cocktail before you head back to the office.
35 E. 300 South, Salt Lake City, 801-364-0286, SpitzSLC.com

Best Eclectic Menu
Tea Rose Diner
If you were handed a restaurant menu that included items as varied as banana pancakes, Reuben sandwiches, burgers, pad thai, massaman curry, housemade ice cream and 70 types of tea, you'd probably assume you'd entered an alternate culinary universe. Well, those are exactly the sort of offerings you'll find at Murray's Tea Rose Diner. Amazingly, it's all really good. Be sure to try the pad see-ew while your youngster enjoys a PB&J.
65 E. Fifth Ave. (4880 South), No. 4880, Murray, 801-685-6111, TeaRoseDiner.net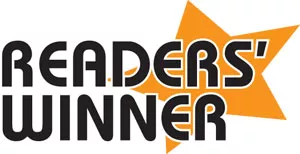 Best French Fries
Bruges Waffles & Frites
The waffles, sandwiches and breakfast items at Bruges Waffles & Frites are tasty in their own right, but it's the Belgian-style frites, dipped in one of Bruges' outrageous housemade mayos, that bring fry-lovers to Bruges in droves and has allowed owner and Belgium native Pierre Vandamme to expand his operation from a simple food cart to one of the state's favorite eateries. With two locations in the Salt Lake Valley, plus a seasonal hut at Canyons Resort in Park City, Bruges is never too far away to fulfill your french-fry fix. And for 2014, as it celebrates the start of its fifth year, Bruges has gone back to its roots, adding the Bruges Waffle Bus to the mix—could a Bruges Frites Van be close behind?
336 W. 300 South, Salt Lake City, 801-363-4444; 2314 S. Highland Drive, Salt Lake City, 801-486-9999, BrugesWaffles.com
2. Lucky 13
3. The Bayou

Frody Volgger, Caputo's Deli


Best Butcher
Frody Volgger
Pop in to the Old-World Butcher Shop at Caputo's Market & Deli, and you'll likely find Austria-born Frody Volgger doing what he does best: hand-cutting meat. And not just any meat, but local, sustainably raised lamb, pork and beef, from which he makes his justifiably famous speck, weisswurst, brats, chorizo, guanciale and more.
314 W. 300 South, Salt Lake City, 801-531-8669, CaputosDeli.com

Best Cantonese
Ho Mei BBQ
While most of Utah's Chinese restaurants tend to lean toward Sichuan and Hunan cooking, Ho Mei BBQ specializes in authentic Cantonese cuisine. You won't find the fiery flavors you may be accustomed to; the food at Ho Mei is subtle. You will find traditional Cantonese barbecue favorites like Peking duck, barbecued pork, spiced cuttlefish and soy-sauce chicken, as well as lesser-known (to Americans) items like luscious, delicate rice rolls, Fujian fried rice, chicken feet Baiyun, pork belly with black-bean sauce, stir-fried squid with Chinese melon and many more delicious Cantonese dishes. Exotic eating, for sure.
3370 S. State, Salt Lake City, 801-486-8800, HoMeiBBQ.com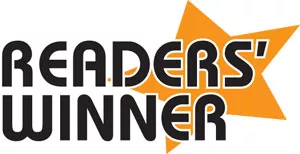 Best Burgers
Lucky 13
With towering, grease-dripping, bacon-topped burgers with names like The Fungus Amongus, The Pigpen and The Breath Enhancer, Lucky 13 has cemented its reputation as the finest local purveyor of the ground-beef sandwich. The heaping burgers come with flavorful french fries for no extra cost, and to get the full experience, first-timers should make sure to order one of the burgers that comes with the establishment's delectable house-smoked bacon. This place is for adults only, so be sure to top that half-pound of ground beef in your belly with a few shots of whiskey.
135 W. 1300 South, Salt Lake City, 801-487-4418, Lucky13SLC.com
2. The Cotton Bottom
3. Rich's Burgers & Grub

Best Montreal Bagel
Cafe Galleria
Not only is the pizza here sensational, but so are the bagels and breakfast bagel sandwiches. Technically, Cafe Galleria makes what is called a Montreal bagel. It's first boiled in sweetened water, then baked in the cafe's wood-fired pizza oven. The result is a bodacious bagel that is a bit denser and a tad sweeter than standard bagels. If Einstein's comes to mind when you think of bagels, it's time to broaden your horizons.
6055 S. 900 East, Murray, 801-266-2225, CafeGalleriaPizza.com
Best Ogden Restaurant
Roosters Brewing Co.
It's been 20 years since Pete and Kym Buttschardt opened Roosters on 25th Street in Ogden, and the good people of Weber and Davis counties continue to be grateful. A comfortable gathering spot for casual diners and those looking for something a little fancier, Roosters offers a diverse menu ranging from classic pub fare like fish & chips and sandwiches to specialty pastas and fresh salmon—and you can find a perfect pairing for every meal in their wide selection of fresh-brewed beers. The additional Layton location—where you can purchase bottled Roosters beers—makes it even easier to get to all that good stuff.
253 25th St., Ogden, 801-627-6171; 748 W. Heritage Park Blvd., Layton, 801-774-9330, RoostersBrewingCo.com
2. Slackwater Pizza & Pub
3. Tona Sushi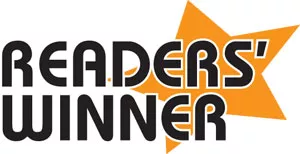 Best Seafood
Market Street Grill
We take fresh sushi, sashimi and seafood for granted, even here in land-locked Utah. But there was a time—before Market Street Grill opened in 1980—when the only fish served in Utah restaurants was frozen. Well, whether it's Market Street Grill's fresh oysters on the half shell, seasonal halibut, cod and crab, Gulf Coast shrimp, Atlantic salmon, Manila clams, rainbow trout, mahi mahi, sea bass or ahi tuna, you can rest assured that at Market Street, it's as fresh as you'll find in the West. As Salt Lake County Mayor Ben McAdams says, "No need for the menu—I eat there so often I have it memorized."
Multiple locations, MarketStreetGrill.com
2. Takashi
3. De Mar al Lago
Best Italian
Fratelli Ristorante
It didn't take long for Pete Cannella and Dave Cannell's restaurant to become one of the valley's best-loved Italian eateries. That's probably because it provides a wonderful mix of familiar comfort foods like lasagna and spaghetti & meatballs—featuring sauces made from family recipes—and more elegant, classic Italian fare like eggplant parmigiana and fettuccine Alfredo, all in a gorgeous setting. Visitors also find it hard to resist the dessert creation of pistachios, lemon mousse, fresh raspberries and marzipan, simply dubbed "The Cake."
9236 Village Shop Drive, Sandy, 801-495-4550, FratelliUtah.com
2. Fresco
3. Caffe Molise

Chow Truck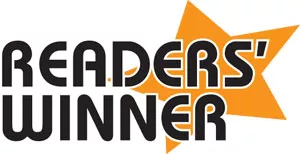 Best Food Truck
Chow Truck
Once upon a time, mobile food trucks were a convenience that sacrificed the fine-dining quality of brick & mortar restaurants. But veteran restaurateur SuAn Chow's California/Asian fare raised the bar on what you could expect from a food truck, ushering in a new era of food-truck cuisine rather than just food. Chow Truck has stayed on top of the mobile-food game by introducing rotating specials from local chefs, but don't miss favorites like the pineapple-ginger pork taco, the flash-fried calamari slider and the uniquely spiced root-vegetable chips.
ChowTruck.com
2. Submarino's
3. Lewis Bros. Food Truck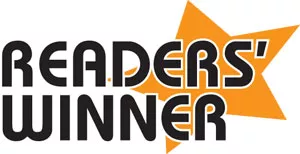 Best Bakery
Gourmandise the Bakery
If you stop by Gourmandise on a Friday or Saturday night, you're likely to see cars lining the block. No, it's not valet parking for a Hollywood movie premiere; it's folks queued up to get their fix of Gourmandise's spectacular baked yummies. For decades, Salt Lakers have looked to Gourmandise for top-notch cakes, tarts, bread pudding, baklava, Napoleons, marzipan, puff pastry, croissants, scones, Danishes, turnovers, tiramisu, macaroons, lady fingers, cannolis, éclairs ... and that's just a partial list of available goodies. It's a sweet-tooth's mecca.
250 S. 300 East, Salt Lake City, 801-328-3330, GourmandiseTheBakery.com
2. Eva's Bakery
3. Tulie Bakery

Best Communal Entrees
Del Mar al Lago
The portions are generous at Peruvian restaurant Del Mar al Lago, and sharing is preferable to boxing. Dishes like the lomo saltado (strips of beef marinated in soy sauce, vinegar and spices, stir-fried with onions and tomatoes, served with steamed rice and french fries), chaufa de mariscos (Chinese-style fried rice and seafood covered in scrambled eggs), brocheta mixta (chicken, beef and shrimp kebabs with steamed veggies) and chaufa de mariscos (shrimp, scallops, octopus and squid over fried rice) seem designed to be passed around, as does Del Mar's incomparable ceviche, which comes in several varieties. Don't keep that plate to yourself.
310 Bugatti Drive, Salt Lake City, 801-467-2890, DelMarAlLago.com

Best Café in Shakespeare Land
The Grind
Coffeehouse Coffee and bookstores are always a perfect match. No more so than the Cedar City-based Grind Coffeehouse and its neighbor, Braun's Books. After you've perused Braun's Books' many shelves, The Grind Coffeehouse—which connects to the bookstore—offers a roomy venue to study, hang out, talk or admire the artwork on display. On the chalkboard, there's a range of colorful eats and drinks, such as the violet white mocha and the Mexi-Moca. Whether you relax and listen to a customer and a waitress chatting about the meaning of life, or simply gaze at the rich, artsy décor, you'll soon realize that Grind is the beating social heart of Cedar City.
19 N. Main, Cedar City, 435-867-5333

Best Downtown Escape
Cedars of Lebanon
Right in the midst of the downtown hustle & bustle, Cedars of Lebanon offers a journey to a beautiful (and delicious) Mediterranean land. The decades-old restaurant recently received a facelift in the form of a spiffy new front patio, which is an excellent place to nibble on moujadra while the world turns, but those looking for a more soothing experience can head inside to sip Arabic coffee or a glass of Lebanese Rosé on a plush couch in the mural-adorned front room. The Cedars menu is a vast melting pot of cuisine—Moroccan, Armenian, Greek and Lebanese—so you can travel to a new land every time you visit.
152 E. 200 South, Salt Lake City, 801-364-4096, CedarsOfLebanonRestaurant.com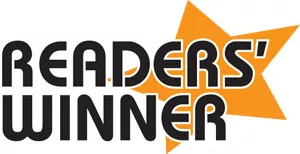 Best Vegetarian
Sage's
A juggernaut in this category, we suspect Sage's would have won even if the restaurant hadn't moved to bigger digs in late 2013. The new Sage's features more parking, which is always a plus, but the most exciting addition is the Jade Room, a mid-century-style lounge where patrons can enjoy small plates and cocktails. Sage's top-quality vegan and veggie offerings remain intact, pleasing both the truly healthy vegetarians and junk-food lovers with savory enchiladas, hand-cut french fries served with garlic aioli, and more.
234 W. 900 South, Salt Lake City, 801-322-3790, SagesCafe.com
2. Frisch Compassionate Eatery
3. Vertical Diner

Best Broth
Pho Tay Ho
As pho lovers know, the secret to making the delicious Vietnamese beef noodle soup lies in the broth. That's why pho aficionados flock to Pho Tay Ho for their fix. The broth is made from beef bones that simmer overnight, along with ginger, onions, star anise, clove and Saigon cinnamon. Order the paper-thin sliced eye-round steak pho, and you'll witness the beef cooking right in your bowl. The perfect noodles just add to the pho pleasure.
1766 S. Main, Salt Lake City, 801-466-3650, Facebook.com/PhoTayHo

Best No-Shame Doughnut Breakfast
The Wild Grape
New West Bistro When you of think doughnuts for breakfast, you almost can't help picturing a cartoon cop grabbing a chocolate-covered doughnut with rainbow sprinkles from the local convenience store. Well, cast that image from your mind. The Wild Grape's doughnut holes are perfectly hot, crispy balls of gourmet goodness, and when you eat them with a knife and fork and dip them into the accompanying vanilla custard and strawberry sauce, you'll forget you're having, well, a fried pastry. To balance your breakfast, pair them with one of Wild Grape's many fruity mimosas.
481 E. South Temple, Salt Lake City, 801-746-5565, WildGrapeBistro.com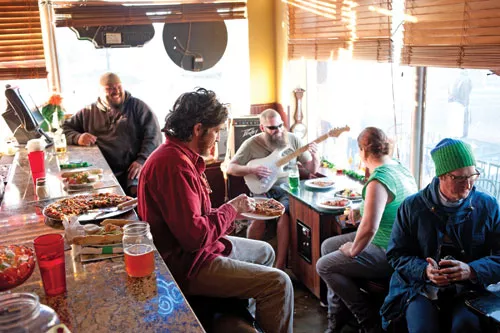 Gabor Brothers


Best Weird Slice of Layton
Gabor Brothers
Main St. Grill & Pizzeria It's true that much of Layton is filled with chain restaurants and strip malls, but there are more eclectic pockets than you might think, and Gabor Brothers is a good place to start. It's full of bizarre touches, like the ventriloquist's dummy named Chester who's slumped inside a telephone booth in the entryway, and the placemats that are ripped-out pages of City Weekly—thanks for recycling! You get the feeling that all of the weird kitsch is the result of years of quick "Hey, this is a cool mask, let's hang it in the corner of the ceiling" decisions rather than labored attempts at "flair." And the food is rib-sticking, large-portioned Italian at its best—calzones the size of record-breaking trout, buttery garlic breadsticks the size of a femur. You won't be able to finish, but you'll definitely want to come back.
197 N. Main, Layton, 801-544-4344

Best Night Fishing
Shogun
A craving is a craving, and it doesn't always abide by the rules and conventions set by The Man. But even though this isn't New York City, Utahns have the ability to get sushi at (almost) any time, day or night, thanks to Shogun. Open till midnight Monday through Wednesdays, till 1 a.m. Thursdays, and till 2 a.m. on Fridays and Saturdays, Shogun serves some of the spiciest rolls around, so the next time you fall asleep on the couch watching the Food Network and wake up with a powerful craving for spicy tuna, you can run downtown, grab your desired sushi and go to bed happy.
321 S. Main, Salt Lake City, 801-364-7142

Best Attention to Detail
J. Wong's
Asian Bistro The care that's taken in every aspect of the dining experience at J. Wong's Asian Bistro—from the food to the décor—is apparent the minute you walk in the door. The menu of flavorful dishes is focused instead of sprawling—no getting lost in a 10-page novel here—and everything is made in-house, even the rich sauces. And with the selection split between Chinese and Thai flavors, you can mix and match your meal to include all your favorites, such as a golden-fried egg roll paired with green curry, or kung pao scallops followed by fresh lettuce rolls that you assemble yourself. Dine in the beautiful restaurant itself—filled with high-backed black booths and warm lighting—or take your loot home like Real Salt Lake captain Kyle Beckerman, who says J. Wong's is his favorite takeout.
163 W. 200 South, Salt Lake City, 801-350-0888, JWongUtah.com

Best Way to Guard Your Pizza
The Pie's ApocalyptDough
There are people in the world who say they can handle spicy food, and those who actually can. And only the latter should attempt The Pie's ApocalyptDough. The product of a year and a half of development, the ApocalyptDough has a deceivingly slow burn that'll have your mouth afire by the time you hit the crust. For legal reasons, we can't recommend that you pair the crust with banana peppers or jalapeños, but if you're a heat fiend who's sick of friends poaching your pizza, this is the pie for you.
Multiple locations, ThePie.com

Naked Fish


Best Ramen
Naked Fish
Ramen is the rage right now—and we're not talking about the 10-for-a-buck packages of dried noodles and high-sodium flavoring that's sustained many a student through college. For real ramen, those in the know say there's just one place to go: Naked Fish. During its lunchtime ramen service, Naked Fish serves high-quality, perfectly cooked ramen noodles bathed in a pure-tasting broth made from pork bones that are endlessly simmered.
67 W. 100 South, Salt Lake City, 801-595-8888, NakedFishBistro.com

Best Inexpensive Breakfast
Royal Eatery
Royal Eatery, a cornerstone of downtown Salt Lake City for years, is the place where city folk from all walks of life gather each morning for omelets, fried potatoes, bacon & eggs and, of course, coffee. The low prices mean that regulars come back day after day, year after year, whether the goal is a moment of solitude before the workday begins or a boisterous conversation over toast with the next table.
379 S. Main, Salt Lake City, 801-532-4301

Best Veggie Plate
Caffe Niche
Operating on a culinary version of Occam's razor, Caffe Niche's food philosophy is that the simplest ingredients are the best ones. And while the neighborhood restaurant's menu is packed full of top-quality food, that philosophy is perhaps best personified in the dinner vegetable plate. No baby carrot sticks or "rabbit food" here; instead, the filling platter contains just-right selections of warm organic red quinoa, roasted beets with goat cheese, black lentils, sauteed spinach and the seasonal vegetable of the day, plus a roasted half artichoke. It'll inspire a love of veggies that'll make your mother proud.
779 E. 300 South, Salt Lake City, 801-433-3380, CaffeNiche.com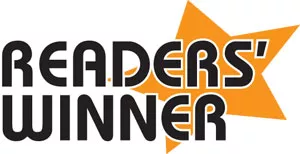 Best Food Cart
Dottie's Biscuit Barn
In the age where you can get eggs, bacon and pancakes in a drive-thru or grocery freezer, it seems bizarre that one of the classic breakfast items—biscuits & gravy—remains mostly a staple of sit-down diners. But fans of the culinary warm hug that is rich, smooth gravy over a soft biscuit can rejoice: New food cart Dottie's Biscuit Barn makes it possible to enjoy the ultimate comfort food in the summer sunshine. And with innovative gravy concoctions like tomatillo and heirloom tomato, Dottie's—the brainchild of Andrew Walter, formerly of The Copper Onion—makes it possible to explore new flavor horizons while staying in your comfort zone. Dottie's 2013 launch at the Downtown Farmers Market proved so popular—with pies and jams in addition to biscuits & gravy—that Walter plans to expand the menu and will be at the 2014 market every week instead of every other week. If this is the next big foodie trend, we'll happily get on the gravy train.
Downtown Farmers Market, 300 W. 300 South, Salt Lake City, Saturdays, June-October, Facebook.com/DottiesBiscuitBarn
2. Tacos Don Rafa
3. World Dog

Best Way to Get to a Jazz Game
Rio Grande Cafe
Housed in a historic (and, uh, possibly haunted) train depot, the family-operated Rio Grande Cafe is Salt Lake City's "Main line to Mexico." It's a slogan they live up to, with giant enchiladas, tart margaritas and perfectly crunchy tostadas, but the Rio Grande is also the best route to Utah Jazz games. On game nights, a shuttle van regularly departs from the restaurant and drops you off right next to EnergySolutions Arena; just meet the shuttle back there after the game and it'll take you back to your car—or, if the game ends early enough, a fried ice-cream nightcap.
270 S. Rio Grande St., Salt Lake City, 801-364-3302, RioGrandeSLC.com

Best Sushi Settlement
Sapa Sushi Bar & Asian Grill
They say it takes all kinds to make a world, and there are some people who are still a little nervous about the whole sushi thing. But the next time you get the craving for a Spider roll, you don't have to leave that person at home or pack them a Tupperware bowl of mac & cheese to bring along. Just head to Sapa, where the inventive sushi rolls share space on the menu with top-quality Asian items that even sushi-shy eaters won't be able to resist, like the Happy Valley lamb, garlic noodles and filet mignon. Now you can have your sushi, and they can eat, too.
722 S. State, Salt Lake City, 801-363-7272, SapaBarAndGrill.com
Best Soups
The Soup Kitchen
For almost 40 years, The Soup Kitchen has been a midday staple for hungry Utahns craving steaming bowls of homestyle soup, served in a down-to-earth, mom & pop atmosphere. The Soup Kitchen's treat for the soul is its fresh clam chowder, classic tomato soup and the always-popular chicken-noodle soup, made with locally produced pasta. The restaurant's hearty breadsticks and sandwiches are excellent in their own right, but become perfection once paired with one of these soups.
Multiple locations, SLCSoup.com
2. Café Zupas
3. The Dodo

Best Excuse to Polish Up On Your Yiddish
Feldman's Deli
With a stucco façade and mountain-chalet-style furnishings, nothing about Feldman's screams New York deli ... except the food. Knishes, potato pancakes and kishka provide an opportunity to gorge on just appetizers, but don't fall into the trap; you're here for the half-pound Reubens that have enough corned beef to push cows to extinction. Not that carnivorous? Feldman's boils its own bagels every day, with the singular purpose of having them schmeared, loxed and consumed.
2005 E. 2700 South, Salt Lake City, 801-906-0369, FeldmansDeli.com

Best Globetrotting Cup of Joe
Salt Lake Roasting Company
Atmosphere is the name of the game at coffee shops around town these days. The Roasting Company has a nice vibe as well, but we bet that if founder John Bolton had a list of the 100 most important things an establishment like this should have, numbers 1 to 100 would be coffee. As chronicled in his long-running travel blog, Bolton has gone all over the planet to set up suppliers for his downtown cafe. This passion for providing the perfect caffeinated beverage bleeds into every part of the Roasting Company, which is why study groups and relaxing readers continue to put down stakes and slurp up.
320 E. 400 South, Salt Lake City, 801-363-7572; Salt Lake City Main Library, 210 E. 400 South, Salt Lake City, Roasting.com

Best Best of Utah Deadline Drink
Five Wives'
J-Billy In early 2012, the original Five Wives Vodka—made by Ogden's Own Distillery—was (briefly) kicked out of Idaho for its name. But it landed firmly in the hearts and bellies of City Weekly employees, and nestled even deeper with the 2013 launch of the flavored vodkas Heavenly and Sinful—vanilla and cinnamon, respectively. In early 2014, as the fevers of the approaching Best of Utah deadline set in, a couple of City Weekly staffers tried something so crazy that it crossed the line into genius—combining the two—in equal measure, no ice—into one sweetly powerful punch of a drink that we dubbed the J-Billy after its creators. So thank you, Five Wives, for getting us through this dayahowafiowhafzzzzzz ...
OgdensOwn.com
Best Greek
Aristo's
Since its inception, Aristo's has been Utah's Mount Olympus of Greek fine dining. Maybe local real-estate developer Vasilios Priskos says it best: "Who ever can show a picture of a skinned lamb's head on Facebook, and still pack them in, is my winner." This year, Aristo's is hauling in its 10th Best of Utah award in this category. When it comes to incredibly authentic, traditional Greek dishes, owners Aristo Boutsikakis and his parents George and Ekaterina, take pride in preparing the very best Mediterranean favorites, including classic deserts like baklava and halva. If you really want the Greek god treatment, try Aristo's justifiably famous grilled octopus while relaxing on the patio.
224 S. 1300 East, Salt Lake City, 801-581-0888, Facebook.com/AristosSLC
2. Greek Souvlaki
3. The Other Place

Best Box O'Beer
Bohemian Brewery
The Old School Brew 12er, is possibly the cutest beer packaging we've ever seen. Even the inside is patterned with the tiny Bohemian Lions from the coat of arms of Czechoslovakia, homeland of the late Joe Petras, founder of Bohemian Brewery. The sturdy corrugated-cardboard box, available in grocery stores, also contains four collectible pop-out coasters that give the lowdown on Bohemian's tasty classic lager beers. It's a party in a box.
BohemianBrewery.com

Best Use of Fritos
Good Dog
In the heart of what we at City Weekly like to refer to as the Sandwich District in downtown Salt Lake City lies Good Dog, a "Gourmet Hot Dog Emporium" that assembles some of the most delectable wiener variations around. There are old-school standbys like Chicago and chili dogs, but specialty creations like the Amigo (with green chiles, tomatoes, cheese and Fritos), the Islander (pineapple chutney, bacon, mozzarella, green onions and Sriracha), the Blue Buffalo (blue cheese crumbles, Buffalo wing sauce and green onions) and the flagship SLC Dog (potato salad, crushed potato chips, diced pickles, relish, bacon and green onions) are experiences unto themselves.
30 E. 300 South, Salt Lake City, 801-364-4217, GoodDogSLC.com

Best Taco Takeover
Taqueria 27
Mexican restaurants often have ginormous menus, offering seemingly endless combination platters. Well, Taqueria 27's menu is pretty vast, too, but it's focused. The specialty here are the tacos, which are a little different than the ground beef varieties you make at home or grab from a drive-thru—think duck-confit with crispy leeks and chipotle crema, and a veggie taco that's a tart, juicy mix of grilled pears, roasted beets, spinach, blue cheese and balsamic syrup. Don't miss the guacamole, either—and there are six to choose from, including a guac of the day that's basically what the geniuses behind T27 decided to smash up and make delicious. And these top-tier tacos have taken off so well since the restaurant opened in 2012 that another T27 is opening soon in Holladay.
1615 S. Foothill Drive, Salt Lake City, 385-259-0712, Taqueria27.com

Best Lunch Buffet
Himalayan Kitchen
You're always rolling the dice with a buffet; odds are that you'll truly enjoy just two or three of the items. Unless, that is, you hit Himalayan Kitchen's lunchtime buffet, where instead of getting standard buffet food, you get to take an all-you-can-eat tour of the restaurant's top menu items. Scarf down nummy vegetable samosas, amazing chicken tandoori, and all the curries you can handle. And since it's a buffet, you can finally do some fusion combo experimenting and make that naan-tandoori-saag-paneer sandwich you've always dreamed of. 360 S. State, Salt Lake City, 801-328-2077, HimalayanKitchen.com

Best Belly Bender
Italian Village
There are times when you want to linger over a dainty, vegetable-loaded dish of fresh pasta while sipping a glass of fine wine. And there are times when you simply want to shove your face into a comforting pile of meats and cheese. This good old fashioned Italian eatery allows you to both, offering both well-made Italian classics and an expansive menu of pizzas, including the Pizza Bender—one of the bodacious Italian Village pizza crusts folded and stuffed with the meats, cheeses and veggies of your choice. It's filling comfort food at its best.
5370 S. 900 East, Salt Lake City, 801-266-4182, ItalianVillageSLC.com

Best Onion Rings
Apollo Burger
You can't go wrong with ordering the Apollo Burger, one of the best examples of the Utah-famous pastrami burger—unless, that is, you neglect to order onion rings on the side. Apollo Burger's onion rings are second to none: soft sans sogginess, and crispy sans chewiness. Don't forget the fry sauce. Now you've got a perfect Utah meal.
Multiple locations, ApolloBurgers.com