Page 3 of 8
Best Breakfast
Blue Plate Diner
The popularity of breakfast and brunch at Salt Lake City's beloved Blue Plate Diner is, we suppose, both a blessing and a curse. Just ask Kurt Kragthorpe, a sports columnist at The Salt Lake Tribune, who says it's his favorite spot for brunch, "but it's too crowded when I drive past it on my way to church every Sunday!" However, as Diners, Drive-Ins & Dives host Guy Fieri discovered while filming at BPD, it's well worth the wait for the corned-beef hash, Blue Plate Benedicts, buttermilk biscuits, tofu veggie scramble and the bevy of other bodacious Blue Plate breakfast items.
2041 S. 2100 East, Salt Lake City, 801-463-1151, TheBluePlateDiner.com
2. The Park Café
3. Ruth's Diner

Best Cedar City Ambition
Centro Woodfired Pizzeria
It's been open less than two years, but this Italian pizzeria, with its splendid wood-fired oven, has awakened the sometimes-sleepy downtown Cedar City with a burst of European culture and a splash of Yankee pizzazz. Its menu is elegantly unfussy, featuring simple classics such as a Margherita, along with more urbane choices—arugula & prosciutto and pancetta & grape, for example. There's an energy to the pizzeria and an enthusiastic attention to detail that makes waiting for the text from the restaurant saying that your table is ready an exercise in anticipation rather than frustration.
50 W. Center St., Cedar City, 435-867-8123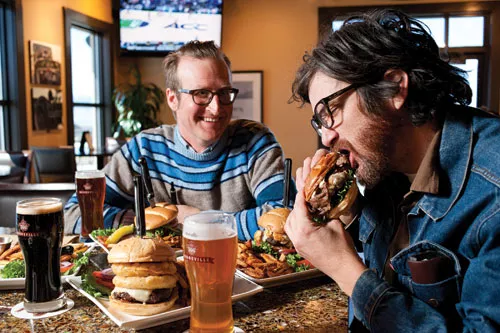 Bonneville Brewery


Best Out-West Beer & Burgers
Bonneville Brewery
The Utah beer scene is getting big, and there's perhaps no better evidence of that than the new Bonneville Brewery, a massive restaurant/bar in Tooele. If you need something to cheer you up after a classic Wendover hangover, there's no better pit stop than Bonneville. Your mind and body will feel the healing power of the brewery's delectable spin on classic pub fare: deep-fried mac & cheese balls and giant juicy burgers with toppings like tzatziki and poutine (yes, the whole shebang: fries, Beehive Cheese curds and gravy). Bonneville's eight brews are solid, balanced and exceedingly drinkable, and the spicy S.O.B. margarita deserves its own award. As a plus, all that good stuff can be enjoyed on Bonneville's giant, second-story patio while you watch the sun set over the west desert.
1641 N. Main, Tooele, 435-248-0646, BonnevilleBrewery.com
Best Brewpub
Squatters Pub
They say that time flies when you're having fun. But, really ... a quarter century? That's how long Squatters has been putting smiles on customers' faces—not to mention pleasing their palates—in its downtown brewpub location. Clearly, the folks at Squatters have hit on a can't-miss combo of delicious pub fare like fried pickles, blackened-tilapia salad and killer burgers, along with super friendly service and, of course, award-winning craft brews too numerous to name. And with the brewpub's popular Park City location and even an outpost in the Salt Lake International Airport, we think it's safe to say cheers to 25 more years of Squatters supremacy.
147 W. 300 South, Salt Lake City, 801-363-2739; 1900 Park Ave., Park City, 435-649-9868, Squatters.com
2. Red Rock Brewing Co.
3. Bohemian Brewery & Grill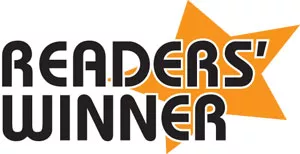 Best Beer Selection
The Bayou
Bayou owner Mark Alston is nothing if not nutty for beer. He first opened Salt Lake City's beloved home-brewing outfitter The Beer Nut. And then, further extending our town's reach toward Beervana, he created The Bayou. It's a beer-lover's utopia and draws brew aficionados from far and wide. The reason: It has not just Utah's biggest beer selection, but also the best. With more than 200 brews to choose from, there really is something for everybody, from Corona and Bud Light to barley wines and Belgian gueuze, not to mention excellent food and live music.
645 S. State, Salt Lake City, 801-961-8400, UtahBayou.com
2. The Beerhive
3. Squatters Pub

Best Moab Americana
Milt's Stop & Eat
It's easy not to venture far into Moab proper when so many great restaurants and bars are right on the main drag. But if you're in town for off-the-beaten-path adventure, then you might as well head off the main road and discover the locals' favorite diner, Milt's Stop & Eat. This right here is classic Americana food; the damned fine burgers come from grass-fed, hormone-free cows, and the toppings are sourced from locally grown veggies. Milt's is also a purveyor of old-timey milkshakes, made from—you guessed it—milk from local cows. Try a classic strawberry shake with chunks of fresh strawberries, an orange cream or a root-beer-float whip. If you came into town to climb, raft or bike like a local, you might as well eat like one.
400 E. Millcreek Drive, Moab, 435-259-7424, MiltsStopAndEat.com

VIP Voters say the restaurant most worth traveling for is
Hell's Backbone Grill, Boulder

It's a unique enough thing to find a restaurant praised by Zagat and Fodor's in the little Southern Utah town of Boulder, population 180. But that's hardly the most unique thing about Hell's Backbone Grill.

Just beginning its 15th season (it's open from March to early December), the restaurant, launched by Blake Spalding and Jen Castle, is a place built on principle: "sustainability, environmental ethics, and social and community responsibility," as the restaurant's website describes it. While "farm-to-table" has become a trendy term in the restaurant industry, at Hell's Backbone, the farm-to-table trip amounts to little more than a light walk, as much of the produce comes from the restaurant's gardens and six-acre farm. Your trip to eat there is almost certainly longer than the trip any of the food took to get to the kitchen.

But our VIPs agree that it's worth the drive. "My idea of heaven is a weekend at Boulder Mountain Lodge with a room looking out over the bird refuge and meals at Hell's Backbone," says Betsy Burton, co-owner of The King's English Bookshop. "The food is fresh, inventive, delicious; every dish an experience to remember. And then there's the scenery."

Our dining critic, Ted Scheffler, describes Hell's Backbone Grill as "much more than merely a restaurant. It's a sanctuary, albeit a sanctuary with really great food. It's Utah's Chez Panisse—a place offering not only wholesome, mostly organic and homegrown food, but a restaurant that also feeds the soul. Somehow, it's a special place that embraces visitors." And those visitors, in turn, keep embracing it right back.
Best Park City Restaurant
High West Distillery
Given the glitz of Park City and its many upper-echelon eateries, it's a real achievement to win Best Park City Restaurant. But to anyone who has visited High West, the honor isn't surprising. High West Distillery & Saloon reminds us of a time when "ski bum" was an honorable profession, before multimillion-dollar mansions peppered Park City's hills. It's a place to enjoy High West's award-winning whiskeys and vodkas alongside Chef James Dumas' Western-inspired cuisine—a place where you can imagine John Wayne sitting at the end of the bar next to Park City's original ski bum, Larry the Legend.
703 Park Ave., Park City, 435-649-8300, HighWest.com
2. Purple Sage
3. Silver

Best Sweet Heat
Pepperlane Products
The proud pepper-preserve-packin' peeps of Pepperlane Products understand the crucial balance between sweet and spicy. The Sweet Mother of Onion Jalapeño Marmalade melds roasted sweet onions with kickin' jalapeños. The Raz-Pepper Preserves brings jalapeños and raspberries together for a game-changing experience (could it be the next PB&J?), while the Pepp'ricot Preserves make for a dynamite snack or a great glaze for a pork chop. No matter your preference, Pepperlane's 14 literally mouthwatering pepper-infused products will paint your palate in new colors.
29730 Old Lincoln Highway, Wanship, 435-336-2655, Pepperlane.com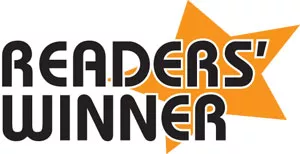 Best Salt Lake Valley Restaurant
Pago
When owner Scott Evans opened Pago, he rolled the dice. He bet that people would be drawn to a cozy eatery filled with reclaimed furniture, original brickwork and Old World charm, combined with casual contemporary cuisine and a commitment to local products and artisans. That bet has paid off, as Pago has become one of a short list of must-visit Salt Lake City restaurants—a place that attracts hard-core food and wine junkies and civilians alike. No smoke and mirrors here; just exceptional food, drink, service and ambiance.
878 S. 900 East, Salt Lake City, 801-532-0777, PagoSLC.com
2. Fratelli Ristorante
3. Red Iguana

Best Cronut
Vosen's Bread Paradise's Croi-Liner
When the cronut craze first hit, there were tales of bakeries across the country charging close to $10 for the croissant-doughnut hybrid. At the venerable downtown Vosen's Bakery, however, a tasty German spin on the cronut will run you just $3 or so, and in an elevated form, to boot. The raspberry croi-liner comes with an exquisite jelly filling, perfectly counterbalancing the light and fluffy croissant portion of the treat. It's a dessert every sweet tooth should experience at least once—and after that first taste, you'll be back for more.
328 W. 200 South, Salt Lake City, 801-322-2424, Vosen.com

The Annex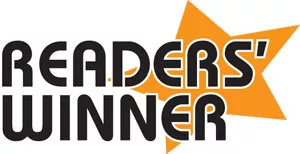 Best New Restaurant
The Annex
It's a little paradoxical that The Annex—owned and operated by Epic Brewing—should win this year's award for Best New Restaurant, since what it does best is repurpose the "old." By that, we mean Chef Robert Angelilli's contemporary take on traditional fare such as schnitzel, beef bourguignon, fish & chips, tacos, burgers, pasta Bolognese and even the Canadian classic poutine. Add three-dozen Epic beers to pair with the "everything-old-is-new-again" cuisine, and you've got a hit on your hands.
1048 E. 2100 South, Salt Lake City, 801-742-5490, TheAnnexByEpicBrewing.com
2. Spitz
3. Whiskey Street

Best Marriage of Cheese & Beef
Bourbon House's Juicy Lucy Burger
"Your choice of cheese, stuffed between two quarter-pound Angus beef patties." We can't really improve on that amazing information, other than to tell you that the Juicy Lucy experience—especially Wednesdays, when they're buy-one, get-one-free—has been known to make grown men cry and burger pros tremble with admiration. Don't feel bad if you can't finish on your first try; with cheddar, Swiss, blue cheese, feta and pepper jack all available as filling options, you'll be back every week.
19 E. 200 South, Salt Lake City, 801-746-1005, BourbonHouseSLC.com

Best Soda Scientists
Sodalicious
Just off University Avenue in Provo is a quaint little soda shack that packs big and tasty flavor combinations. Patrons can enjoy sodas ranging from Coke Zero and Mountain Dew to Orange Bang and Horchata, mixed with flavors like mango, huckleberry and blood orange. That's how they've come up with unique concoctions like the house favorite—lovingly dubbed "Your Mom"—an exquisite mix of Dr Pepper with blackberry and coconut flavors. For a wintertime refreshment, you can't go wrong with ordering the Hot Lava, a super rich hot chocolate that's basically like warm chocolate pudding in a cup. Accessorize it with toasted marshmallows, salted caramel or peppermint bark to take your cocoa up yet another notch.
30 W. 300 North, Provo, 801-800-7317, SodaliciousUtah.com

Best Pork Taco
Chunga's
The sign outside Chunga's does not lie—its tacos al pastor are "famoso." But don't just take the sign's word for it. Take a look in the cafe's window and marvel at the giant cone of spicy seasoned slices of pork lovingly wrapped around a gargantuan hunk of pineapple. Anything al pastor (basically, with juicy meat that's been cooked on a spit) here is dynamite, but this west-side gem is known for its tacos. The Chunga's taco artists take these slices of pineapple- and spice-infused meaty deliciousness, put them in a tortilla with cilantro and onion, and present them to you to eat, enjoy and never forget.
180 S. 900 West, Salt Lake City, 801-953-1840, ChungasMexican.com
Best Korean
Myung Ga
This Korean barbecue joint understands that sometimes customers want healthy treats balanced with some hellishly kickin' spices. That's part of what makes the tofu soup so amazing. The silky tofu perfectly absorbs all the flavorful spices you can handle—making it a mix of heavenly and devilish goodness, all brought to your table in one hot stone bowl of contrasting tastes and textures. Carnivores needn't worry, as the Myung Ga menu offers a wide range of meaty accessories—pork, beef, clam, even oyster—to accompany the famous tofu bowls. The tofu combined with the mouthwatering barbecue is a true yin-yang experience for the palate.
3353 Decker Lake Drive, West Valley City, 801-953-0478
2. Korea House
3. Ejo
Best Mixologist
Scott Gardner, Finca
Although Scott Gardner definitely believes in the classic drinks like your Manhattans and your Pimm's Cups, the thing that truly distinguishes this master pourer is his devotion to exposing booze enthusiasts to lesser known, almost forgotten drinks—the ones that your granddaddy's granddaddy used to sip on. Half of the drink menu at Finca is reserved for the recognizable classics, but the other half is where you'll find the rekindled greats that span the early 19th century to the early 20th century. Try the Up to Date (circa 1916), a variation on a Manhattan with rye whiskey, Hidalgo Oloroso sherry, Grand Marnier, Angostura bitters and a lemon twist.
1291 S. 1100 East, Salt Lake City, 801-487-0699, FincaSLC.com
2. David White, Bar-X
3. Matt Pfohl, Pallet

Best Service with a Smile
Cannella's
It hard not to think that you're part of Joe Cannella's extended family when dining at Cannella's. Joe isn't with us anymore, but his family and current Cannella's staff are so warm and welcoming that you wonder why you'd ever pay for service elsewhere. Whether dining on the sidewalk patio, at a table inside or bellied up to the bar, you won't find friendlier service in this state. We suspect the motto at Cannella's is "Don't worry, be happy."
204 E. 500 South, Salt Lake City, 801-355-8518, Cannellas.com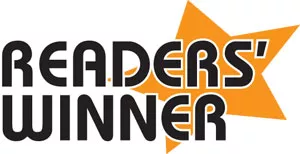 Best Utah Brewery
Epic Brewing Co.
When co-founders and owners David Cole and Peter Erickson teamed up with brewmaster Kevin Crompton and created Epic Brewing Company, it's doubtful that they could have even imagined such rapid success. In a mere five years, Epic has garnered more awards and accolades than most breweries get in their lifespan. But even with Epic's phenomenal success and growth, its artisan beers are still made with a laser-like attention to detail, from the easy-to-love Blueski Lager to the "liquid bread" called Double Skull Doppelbock. These beers truly are epic.
825 S. State, Salt Lake City, 801-906-0123, EpicBrewing.com
2. Squatters/Wasatch
3. Uinta Brewing Co.

Best City Fixture
Tres Hombres
With its large roof-mounted sign featuring three dancing men, Tres Hombres would be a fixture of the Salt Lake City scene even if the food inside weren't anything to write home about—which, by the way, it is. It's in the details that the restaurant really scores—take the salsa and tortilla chips: Not only is the salsa a perfect blend of picante and savory, but the tortilla chips have a buttery warmth that sets the scene for the plates to come. With a gorgeous array of margaritas to choose from, it's easy to see why this mainstay of south-of-the-border food has been around for three decades.
3298 Highland Drive, Salt Lake City, 801-466-0054, TresHombresUtah.com