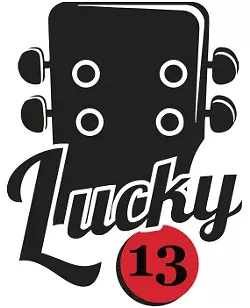 So many summer concerts, so little cash. Every year it gets more daunting, trying to shoehorn all the shows you wanna see into your budget. Shelling out for a dud is a massive bummer; the summer concert experience, after all, isn't just going to a show. The easy picks involve artists whose music holds a special significance for you, such that you're prone to escaping into your headphones with them, hanging on every note. A few are just atmosphere, something to do. But when you're planning your summer music consumption, you're really soundtracking future memories, whether they entail reconnecting with the past, making the current scene or discovering the next big thing. It's not an easy choice—so here's help.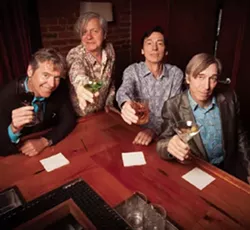 The Fleshtones, Penrose, The Weekenders
June 18; Blues, Brews & BBQ (Snowbasin)
Free, all ages
Typically, these free Snowbasin shows focus more on alt-country, singer-songwriter, blues, soul, jazz and jam acts. So an appearance by these garage legends from Queens rings odd, but also welcome, because we'll rarely have the chance to see a hip, culty band like The Fleshtones play a free show in the beauteous mountains of Huntsville, adding the sound of fuzzy guitars, skronkin' sax and manic organ to the fresh, smoky, sweet, spicy and maybe skunky air. With local blues-rockers The Weekenders in support, it's really somethin'. Likewise local, pop-rockers Penrose are a puzzling inclusion, but they'll be palatable to the fans who find The Fleshtones to be a bit fringe for their vanilla tastes.
Vans Warped Tour
June 24, Utah State Fairpark
$29-$35 presale, $50 day of show
With the early- to mid-'90s pop-punk craze came the Warped Tour, which celebrated older and newer punk rock—not to mention country and hip-hop. Then it went corporate, booking execrable Hot-Topic "scene" bands that definitely aren't punk. Now, Warped is going after that nostalgia money by booking classic acts and looking more like its old self. I'm talking about Jackass cohorts and unsung musical geniuses CKY (albeit sans co-founder, Deron Miller), O.G. "bubblegum" punks The Dickies, GWAR (still killin' it after losing frontguy Dave Brokie, aka Oderus Urungus) and others. These guys have more punk in their piss than those kiddie bands do in their insipid "snakebite" piercings.
Zapp
June 25, Liquid Joe's
$25 presale, $30 day of show, all ages
There's a serious lack of old-school funk shows in Utah, so this is a big deal. Cincinnati-bred Zapp, one-time protégés of George "Dr. Funkenstein" Clinton, were also known as Zapp & Roger, before where Roger Troutman—one of four brothers in the band, as well as the voice and focus, with his use of a talkbox, was gunned down by brother Larry in a business-related murder-suicide. Now led by Lester and Terry Troutman, along with original members Gregory Jackson and Bobby Glover, the band continues to deliver "More Bounce to the Ounce"—and they're finally stopping in SLC for a rare, all-ages, outdoor afternoon show at Liquid Joe's.
Guitar Wolf, Isaac Rother & The Phantoms
July 3, Urban Lounge
$13 presale, $15 day of show
Guitar Wolf reaches out and grabs you by the short 'n' curlies, then puts a claw (or a headstock dagger) to your throat and demands your attention. How very extreme, you say? Well, that's the Japanese for ya—they do things their way, and when it comes to rock 'n' roll, they can be total beasts. Guitar Wolf turns 30 this year, and they've been guit-terrorizing our ears with slashing Mosrite chords and howls the entire time, earning a ferociously devoted fan base while popping up in cult films like Tetsuo Takeuchi's weird-ass zombie flick, Wild Zero. Don't pass up the chance to see the band play Urban Lounge. You'll remember it forever.
Iron Maiden, Ghost
July 7, Usana Amphitheatre
$34.50-$99.50
The U.K. heavy metal legends return to Usana after a long gap in visits that ended in 2012. Everyone knows Maiden shows pull out all the stops, with productions that are heavy on lights and pyro—and usually feature brand-new versions of their giant animatronic mascot, Eddie. Scandinavian band Ghost recently gave up the ghost regarding their anonymity shtick when main man Tobias Forge—formerly known as Papa Emeritus, the only named member of the band, got slapped with a lawsuit by ex-bandmates formerly known as Nameless Ghouls. It shouldn't affect the band's campy, creepy shows much, and they'll be a nice complement to Maiden.
Bill Ebbesen via Wikimedia Commons
Beth Ditto
July 22, Metro Music Hall
$17 presale, $20 day of show
Her instantly beloved band Gossip came out strong with a brand of dance music that reached back beyond the ubiquitous '80s and into late-'70s disco. Now flying solo since her 2011 debut EP (preceding Gossip's final bow, 2012's Joyful Noise), Beth Ditto—with one of the punkest surnames, ever—is actually getting a bit mainstream-y on her latest single, "We Could Run," but her songs still reverberate with the same, be-yourself liberation à la early Madonna. And when self-acceptance becomes mainstream, it's a good thing. Those who'd miss her punk edge take heart: Expect about four or five Gossip tracks on her recent set lists. Because, of course, those songs originated with her.
Drive-By Truckers, Asleep at the Wheel
Aug. 4, Red Butte Garden
$38-$45
Way back when, the nascent Drive-By Truckers would roll through SLC and Park City all the time. They had a reputation for outstanding albums and shows, but it was easy to believe they'd be like all the other really good independent bands that made a point to visit us frequently. Maybe they'd keep their regional following and continue to tour the states and occasionally abroad—but they wouldn't get huge. The Truckers did, and deservedly so, after enough people heard those incredible, literary Southern-rock/alt-country tunes and witnessed their smokin' live shows. Bands like this don't come along often, so when they do, you gotta take advantage.
Die Antwoord
Aug. 22, The Great Saltair
$32.50-$35, all ages
"Zef" is the South African equivalent of "redneck." If you haven't heard hip-hop trio Die Antwoord, that might elicit images of the most odious of music: hick-hop, an unholy cultural misappropriation where pop-country meets mainstream hip-hop (see Cowboy Troy, Yelawolf). That's a close cousin-daughter to Juggalo culture, and the two combined amount to an Idiocracy nightmare. Thankfully, it's one from which you'll awaken to discover that Die Antwoord—a golden-toothed, tatted man called Ninja, an adorably terrifying kewpie doll called Yolandi and a guy who changed his name from DJ Hi-Tek to God—is pretty cool. Granted, Ninja looks like a redneck crunk rapper from Alabammy, but that's where the similarities to the horrorshow end. The music is like hip-hop, dubstep and J-pop on hallucinogens. This'll be quite the spectacle.
Depeche Mode, Warpaint
Aug. 23, Usana Amphitheatre
$35-$140
Remember when everybody in town was slobbering over Depeche Mode tickets? Back then, you might say that Utahns (read: Mormons because, of course, everyone here is LDS) loved synth-pop almost as much as shredded carrots and green Jell-O. Or maybe Depeche Mode is just that good. Anyone doubting it should locate a copy of D.A. Pennebaker's concert film/documentary 101 and see how the English band's danceable music isn't just electronic pop. It's influenced by everything from country to Elvis Costello; it has emotional range—shifting from perk to gloom with ease (albeit more the latter); and introduced—a quarter-century ago—now-fashionable concepts like keeping religion personal and accepting people for who they are.
Foreigner, Cheap Trick, Jason Bonham's Led Zeppelin Experience
Aug. 26, Usana Amphitheatre
$29.95-$99.95
Classic rock is the de facto sound of summer. Despite frequently performing with zero original members, Foreigner is in good hands with vocalist Kelly Hansen, who's proven to be a solid replacement for Lou Gramm, once thought irreplaceable. The meat in this classic rock sammich, though, is Cheap Trick, with guitarist Rick Nielsen's bitchin' licks and goofy antics, Robin Zander's still-soaring voice and a catalog of expertly crafted tunes. Plus, you can't beat the feeding frenzy when they toss a Kiss LP into the crowd and it gets shredded. As for Jason Bonham's Led Zeppelin Experience, he's the son of original drummer John, and replaced him in some of those Zep reunion-ish gigs—so it's not necessarily a tribute act, even though it is. But they sound great without trying to dress the part.
Mark Seliger/NBC Universal
The Roots, Charles Bradley & His Extraordinaires
Aug. 31, Twilight Concert Series (Pioneer Park)
$7.50-$10, all ages
This bill is the best of old and new, with two acts whose new music is rooted in the old school. Not only that, but The Roots' lengthy career means it's not all neo-this or post-that—they stretch back far enough to activate your good ol' days sensor. And it'll be great to see them onstage where they belong instead of playing Jimmy Fallon's pet band. As for Charles Bradley, I stand behind what I wrote in our Twilight Concert Series lineup announcement: He's "not only one of the greatest living soul singers, but a chill dude, himself. What's cooler than a soul cover of a Black Sabbath song? Not bothering to lip-sync in the video for it, letting your emotion-lined face convey every broken-hearted lyric. This is the one, folks. Get your tickets fast."
Crucialfest 7
Aug. 31-Sept. 3, The Gateway, Urban Lounge, Metro Music Hall
$45-$165
Jarom Bischoff's Crucialfest started with the idea of promoting local music with a 50 percent local lineup. Through six festivals, he's stuck to his guns. In doing so, our local bands have shared the stage with more and more name acts. Cfest's offerings also have become increasingly diverse in its seventh year, achieving a perfectly tuned mix of credible, successful acts to complement a roster of our own comparable bands. Where else can you see stoner-doom bands like Red Fang and INVDRS alongside a geek-hop act like Aesop Rock? Or Built to Spill playing with loud, local nutjobs Turtleneck Wedding Dress? Indie darlings The Growlers with devil-worshipin' metal babes Darklord? You get the point.
Lost '80s Live
Sept. 7, Gallivan Center
$35-$75, all ages
Last year's Lost '80s Live show at the Sandy Amphitheater was like watching those old revue-style concerts on TV, where the Four Tops or The Temptations and other soul acts came out and played quickie sets to delirious fans before the summer concert/state fair heritage circuit was a thing. As with those shows, the Lost '80s package tour allows the acts enough stage time to play only their hits. Sometimes that meant two songs; sometimes it meant a half-dozen—but the delirium was the same. Wang Chung, Cutting Crew and Naked Eyes return this year, along with Berlin, The Flirts, Tony Hadley of Spandau Ballet, Tommy Tutone and a special guest TBA. A total time warp, this was easily one of my favorites from last year.

Our ultimate guide to 30 can't-miss summer music festivals and concert series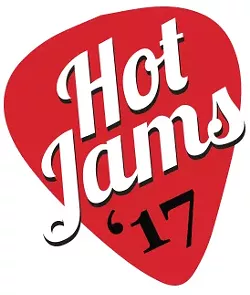 Though the
Old Farmer's Almanac
might say otherwise, we'll just call it and say summer is officially here. You know what that means: Long days, late nights, heatstroke, sunburns, watery $10 beers, long lines at the Honey Buckets, questionable decisions (like tossing one's underthings onstage) and ill-advised hookups leading to awkward breakfasts. However, one thing makes it all worthwhile: the music, baby. After decades of being an iffy, mid-sized stop when artists plotted their tour routings, Salt Lake City now draws bigger and better acts each year. Attribute that to Utah's busy-bee industriousness: When the jams weren't comin' to us, we gave 'em a reason to with an ever-expanding shit-ton of burgeoning music festivals and concert series. With that in mind, we walk you through the summer fest and series calendar in this handy-dandy guide.*
*Disclaimer: If you're dumb enough to try any of the irresponsible, ethically and/or legally dicey things referenced in the satirical article below, you probably do stupid shit all the time, anyway. Don't sue us; sue your parents for not using birth control. (And be sure to represent yourself, 'cause it's way cheaper than hiring an attorney.) Just in case you need it spelled out for you: City Weekly isn't responsible for your bad/awesome decisions.
Blues, Brews & BBQ
snowbasin.com
Sundays through Sept. 24, Huntsville
Free, all ages
Must See: The Fleshtones (June 18), Jelly Bread (June 25), Los Lobos (Sept. 3).
Side Attractions: Award-winning, locally brewed beer, street tacos, mountain views, kids' activities.
Dress Code: Beer + BBQ sauce = disposable plastic poncho.
Beverage Pairing: Wine, stoopid.
Plus-One: It's free—bring everybody.
Dance Move: The Burnt End.
What to Flash: Competitive eating chops.
Pickup Line: "Nice taters."
What to Throw on Stage: Wet naps.
What to Sneak In: Salad.
Ogden Twilight
ogdentwilight.com
Thursdays through June 29, Ogden Amphitheater
$5-$25, all ages
Must See: The Shins (June 22), Miike Snow (June 29).
Dress Code: Same as SLC Twilight.
Beverage Pairing: New Coke or Mad Dog 20/20.
Plus-One: O-Town booty call.
Dance Move: Vogue.
What to Flash: Tramp stamps.
Pickup Line: "I'd offer to take you to O-town ... but I see you're already here."
What to Throw on Stage: Suggestions for how to create your own brand.
What to Sneak In: Louis the Child and TroyBoi's show (on Thursday, June 15).

Red Butte Garden Summer Concert Series
redbuttegarden.org
Through Sept. 14, Red Butte Garden Arboretum
Prices vary
Must See: North Mississippi Allstars & Anders Osborne, Lukas Nelson & Promise of the Real (July 14); Trombone Shorty & Orleans Avenue, St. Paul & the Broken Bones (Aug. 17); ZZ Top (Aug. 31); Gov't Mule (Sept. 14).
Side Attractions: Comparing cooler contents.
Dress Code: KRCL T-shirt.
Beverage Pairing: Wine, with cheese.
Plus-One: Spouse (obligatory).
Dance Move: Sit down so the rest of us can see.
What to Flash: If last year's Barenaked Ladies show was any indication, butt cracks.
Pickup Line: (Point to KRCL shirt): "I see you donated to Spring Radiothon—how much to take it off?"
What to Throw on Stage: The flowers you picked on the way in.
What to Sneak In: No need—they allow coolers.
Salt City Sounds Concert Series
saltcitysounds.com
Through June 28, Gallivan Center
Free, all ages
Must See: Party Favor (June 21), Ying Yang Twins (June 28).
Side Attractions: Me, on a soapbox, complaining about people who say, "ying-yang" and "orangutang."
Dress Code: All those items of clothing your mom's gotten you form the "urban" section at Kohl's.
Beverage Pairing: Purple drank.
Plus-One: Lost Ying Yang triplet.
Dance Move: Daggering.
What to Flash: Bling.
Pickup Line: "(Something, something ...) shawtie."
What to Throw on Stage: Me and my soapbox.
What to Sneak In: Jurassic 5.

Sandy Amphitheater
sandyamp.com
Through Sept. 16, Prices vary
Must See: Little River Band (June 16), Donny & Marie (July 11-12), Purple Reign—Prince Tribute (Aug. 15), The Drifters (Aug. 25), Ben Harper & the Innocent Criminals (Sept. 16).
Side Attractions: Alta View Hospital, decent nachos.
Dress Code: Suburban casual.
Beverage Pairing: Fountain drinks.
Plus-One: For Purple Reign, Morris Day impersonator Enrique Limón.
Dance Move: For Donny & Marie, the Botox Robot.
What to Flash: For Little River Band, your yacht-rock captain's cap.
Pickup Line: "Have you heard about the lonesome loser? He's trying to pick you up right now."
What to Throw on Stage: Orthotics.
What to Sneak In: 10 more decibels. Sure, it's a suburban venue, but come on—it's a concert.

Summer Nights with the Stars
davisarts.org/summer-concert-series
Through Sept. 16, Kenley Amphitheater (Layton)
Prices vary
Must See: Chris Isaak (July 25), The Stray Cat, Lee Rocker (Aug. 12), Steep Canyon Rangers (Aug. 28), Yes (Sept. 2).
Side Attractions: Hot deals at Ed Kenley Ford.
Dress Code: Golf pants.
Beverage Pairing: Metamucil-spiked Diet Coke.
Plus-One: Home health nurse.
Dance Move: Get Off My Lawn shakey fist.
What to Flash: AARP card.
Pickup Line: "I get a senior discount!"
What to Throw on Stage: For Lee Rocker, feral cats.
What to Sneak In: Prototype of Wicked Game board game to pitch to Isaak.

Utah Blues Festival
utahbluesfest.org
June 17, Gallivan Center
$35-$88, all ages
Must See: Kenny Neal, Samantha Fish, Harry Lee & the Back Alley Blues Band.
Side Attractions: Free harmonica and bottleneck workshops, paid (limited) cigar box guitar workshop.
Dress Code: Porkpie hat.
Beverage Pairing: One bourbon, one scotch, six beers.
Plus-One: Ol' Scratch, so you can hold hands when somebody covers "Me and the Devil Blues."
Dance Move: Jukin'!
What to Flash: Notarized crossroads contract and vastly improved guitar skills.
Pickup Line: "Damn right, I got the blue balls."
What to Throw on Stage: Your phone number, for Samantha Fish. Meow.
What to Sneak In: Afore-mentioned hard liquor.

KRCL Hidden Hollow Concert Series
krcl.org
June 21-Aug. 23, Hidden Hollow Natural Area
Free
Must See: Bullets and Belles (July 12), Jordan Young and Dylan Roe (July 19), Folk Hogan (Aug. 23).
Side Attractions: They say there's a passage to Narnia somewhere in Hidden Hollow.
Dress Code: Anything with lots of hidden pockets.
Beverage Pairing: Crystal Pepsi.
Plus-One: The Invisible Man.
Dance Move: The Running Man (Stealth Mode).
What to Flash: Disappearing Act.
Pickup Line: "Where'd you go?"
What to Throw on Stage: Everything and nothing.
What to Sneak In: There are no secrets in the Hollow.
Utah Arts Festival
uaf.org
June 22-25, Library Square, Washington Square
$6-$35 (children 12 and under, free)
Must See: Shooter Jennings & Waymore's Outlaws, Saliva Sisters, RJD2, Sauce Boss, The Pedro Martinez Group.
Side Attractions: Art, proly. Also food.
Dress Code: Body paint.
Beverage Pairing: Watercolor Rinse-Water Cooler.
Plus-One: Anyone but an art history major.
Dance Move: The Chiaroscuro.
What to Flash: Why flash when you can streak?
Pickup Line: "Did anyone ever tell you that you have the face of a Botticelli and the body of a Degas?" (Thanks, Robert Downey Jr.—I mean, James Toback!)
What to Throw on Stage: Napkin portrait of Jennings as a Saliva Sister.
What to Sneak In: Adult coloring book.

Bonanza Campout
bonanzacampout.com
June 23-25, River's Edge (Heber)
$70-$300
Must See: Nick Murphy (Chet Faker), Ms. Lauryn Hill, Odezsa.
Side Attractions: Camping.
Dress Code: "I Knew Nick When He Was Just Fakin' It" shirt.
Beverage Pairing: One sealed bottled of water up to 1 liter.
Plus-One: Eric "Hoss" Cartwright look-alike.
Dance Move: Collapsed Tent (Interpretive).
What to Flash: Bug spray.
Pickup Line: "I can't find my campsite—can I sleep with you?"
What to Throw on Stage: IRS form 1040-A (Lauryn Hill only).
What to Sneak In: See "prohibited Items" at bonanzacampout.com.

Vans Warped Tour
vanswarpedtour.com
June 24, Utah State Fairpark
$29-$35, $50 day of show
Must See: "Classic" (read: quality) acts: CKY, The Dickies, GWAR, Municipal Waste, Adolescents, Valient Thorr, Strung Out.
Side Attractions: Workshops on instruments, concert photography, songwriting, screenprinting, CKY Wheel of Wonders and—whew—safe spaces.
Dress Code: Hot Topic casual.
Beverage Pairing: Yoo-hoo.
Plus-One: Mom or Dad.
Dance Move: The Edgelord.
What to Flash: Your new itty-bitty gauges. Pickup Line: (Screaming histrionically) "Fuck you, haters!"
What to Throw on Stage: Pictures of ulcerated, nodule-ridden vocal cords.
What to Sneak In: More classics next year.
Park City Summer Concert Series
parkcitymountain.com
June 24-Sept. 2, Canyons Village
Free
Must See: Badfeather (June 24), John Nemeth (July 1), VanLadyLove (July 22), Corey Harper (Sept. 2).
Side Attractions: Mountain scenery.
Dress Code: Barefoot—"kick off your sandals," says the website.
Beverage Pairing: Coconut water.
Plus-One: Dr. Scholl.
Dance Move: When Badfeather plays "Sweat," the bone dance.
What to Flash: Season lift pass.
Pickup Line: "I'm a local."
What to Throw on Stage: Headshot of former local news personality Dave Nemeth and a Sharpie.
What to Sneak In: A hike.

Lunar Transit
lunartransit.com
June 30-July 3, Eagle Point Resort (Beaver)
$85 (camping passes separate)
Must See: Gardens of God, Shaded, Triceradrops.
Side Attractions: Car and RV camping, natural beauty, synthetic drugs (maybe).
Dress Code: Clothing doesn't matter—we see your soul.
Beverage Pairing: Moon Juice.
Plus-One: Laptop.
Dance Move: Random gyration of appendages.
What to Flash: Epilepsy MedicAlert bracelet.
Pickup Line: "What time do you arrive in Beaver?"
What to Throw on Stage: Tiny plastic dinosaurs.
What to Sneak In: Contraband, silly.
Deer Valley Music Festival
deervalleymusicfestival.org
July 1-Aug. 5, Deer Valley Snow Park Outdoor Amphitheater and St. Mary's Church
Prices vary
Must See: Patti Austin sings Ella Fitzgerald, Ben Folds, The Beach Boys, Diana Krall (all appear with the Utah Symphony).
Side Attractions: Mountain scenery.
Dress Code: Something black, something backless, something uncomfortable.
Beverage Pairing: Diet soda.
Plus-One: High-school music teacher.
Dance Move: Polite clap.
What to Flash: Metal sign. Horns up!
Pickup Line: "What do you think of Folds' 'Brick' Symphony, first movement?"
What to Throw on Stage: Roses.
What to Sneak In: Les Paul, Marshall half-stack.
Stadium of Fire
freedomfestival.org
July 1, LaVell Edwards Stadium (Provo)
$29-$175, all ages (children 2 and older require a ticket)
Must See: Fireworks.
Side Attractions: Little Big Town, Brian Regan, Hunter Hayes.
Dress Code: MAGA hat, shitkickers, intellectual laziness.
Beverage Pairing: Moscow Mule.
Plus-One: Oldest living relative.
Dance Move: Twerk yo' front-butt.
What to Flash: John Birch Society membership card and decoder ring.
Pickup Line: "They can have your heart when they pry it from my cold, dead hand."
What to Throw on Stage: Trump/Putin 2016 stickers.
What to Sneak In: Trump/Putin 2016 stickers.
Bandemonium at Diabolical Records
facebook.com/diabolicalslc
July 1, Diabolical Records
Free, all ages
Must See: Everything. These superbands exist only during Bandemonium.
Side Attractions: Record shopping.
Dress Code: Diabolical T-shirt, Nobunny ears.
Beverage Pairing: Put liquors and mixers in hat, draw for combos.
Plus-One: Keep it in theme and pick a stranger.
Dance Move: Shake your B-side.
What to Flash: Graywhale Killer Whale card.
Pickup Line: "How do you feel about ... And You Will Know Us by the Trail of Dead?"
What to Throw on Stage: Ironic requests for encores.
What to Sneak In: Your car—into one of the few parking spaces on Edison St.

Wasatch Mountain Music Festival
wasatchmountainmusic.com
July 14-16, Soldier Hollow (Midway)
$27.50-$91, kids under 15 free with parent
Must See: Ryan Shupe & the Rubberband, Winter Grain, Six Feet in the Pine, Muddy Boots and the Porch Pounders.
Side Attractions: Jam sessions, workshops, camping, kids' area.
Dress Code: Portlandia "Dream of the 1890s" collection, with hipster barbershop punch card in hatband.
Beverage Pairing: The Wayfaring Stranger.
Plus-One: Friend who looks like the love child of Mark Twain and Colonel Sanders.
Dance Move: Jesco White tap-clogging.
What to Flash: Clawhammer banjo technique.
Pickup Line: "I'll bet that's not the first time you shouted, 'O Brother.'"
What to Throw on Stage: Burlap bra.
What to Sneak In: Kickass bedazzled clogs.

U92 Toyota Summer Jam
u92slc.com
July 15, Gallivan Center
$49.50
Why Would You Pay to See:
Violent rage-case Chris Brown?
Side Attraction:
Ruminating on what Americans will overlook in celebrities.
Dress Code:
Mouthguard, helmet, "Chris Brown alert" whistle.
Beverage Pairing:
Popeye Blackberry Bruiser Energy Drink.
Plus-One:
Bodyguard.
Dance Move:
Inner-Rage Krump-Step.
What to Flash:
"FU CB" signs.
Pickup Line:
"Real men don't hurt women."
What to Throw on Stage:
Shade.

Twilight Concert Series
twilightconcerts.com
July 20-Aug. 31, Pioneer Park
$7.50 presale, $10 gate
Must See: Kurt Vile & the Violators, Whitney, local act TBA (July 27), Kamasi Washington, Antibalas, local act TBA (Aug. 3), The Roots, Charles Bradley & His Extraordinaires (Aug. 31).
Side Attractions: Food trucks, Graywhale pop-up store.
Dress Code: Uptown Cheapskate chic.
Beverage Pairing: Overpriced beer.
Plus-One: Local person TBA.
Dance Move: Where's the Honey Bucket? (aka the Pee-Pee Dance).
Pickup Line: "I'll stand in the food truck line for you so you can watch the show." (Works every time.)
What to Throw on Stage: Black Sabbath "Changes" single for Bradley to sign.
What to Sneak In: Big tub o' promo CDs to trade at Graywhale.

Days of '47 Family Festival
daysof47.com
July 22, Washington Square
Free
Must See: The only act is a DJ.
Side Attractions: Games, inflatables, learning activities, prizes, sporting events, safety lessons, cheap snacks and frozen treats.
Dress Code: Gingham.
Beverage Pairing: Fruit punch-and-Sprite mixer.
Plus-One: Make that plus-eight.
Dance Move: The Twirl of Great Price.
What to Flash: Temple recommend, garment cuffs.
Pickup Line: "You've got a really sweet spirit—among other really special attributes."
What to Throw on Stage: Gs.
What to Sneak In: Apostates.

Mystic Hot Springs
mystichotspringsmusicfestival.com
July 21-24, Mystic Hot Springs (Monroe)
$60-$150, all ages
Must See: Jeff Austin Band, Stonefed, Railsplitters, Wisebird, Talia Keys & the Love.
Side Attractions: Parade, camping, hot springs, fireworks, permaculture workshops, yoga, meditation, healthy foodstuffs.
Dress Code: Nekkid.
Beverage Pairing: Mushroom tea.
Plus-One: Imaginary friend, when the tea kicks in.
Dance Move: Drop Dead Fred.
What to Flash: What's left to show?
Pickup Line: "I'm fully sustainable."
What to Throw on Stage: In the absence of bras, probably magic beans.
What to Sneak In: Rapidly multiplying illusory pals.
Country Fan Fest
countryfanfest.com
July 27-30, Deseret Peak (Tooele)
$50-$300 (plus add-ons, camping fees)
Must See: Blackhawk, Old Dominion, The Wayne Hoskins Band, Royal Bliss.
Side Attractions: Camping, Mud Bog Racing, prepaid discount beer cards.
Dress Code: Hat, crisply ironed long-sleeve shirt, boots, jeans—72-inch 4K ultra-HD belt buckle showing Dukes of Hazzard reruns.
Beverage Pairing: Domestic light beer.
Plus-One: The Nicole to your Keith.
Dance Move: Square.
What to Flash: Knuckle tats reading "MARL" and "BORO."
Pickup Line: "Yep. It's a Chevy with a lift kit, KC lights, gun rack, mudflaps—where you goin', girl?"
What to Throw on Stage: Marbles.
SLC Jazz Festival
slcjazzfestival.com
July 28-29, Gallivan Center
$10 each day
Must See: Lineup TBA.
Side Attractions: Food.
Dress Code: Classy, but that's subjective.
Beverage Pairing: 21-year Glenfiddich.
Plus-One: Steve Williams, host of KCPW's Jazz Time.
Dance Move: Just make something up.
What to Flash: Your letter to the editor in Down Beat.
Pickup Line: "They used to call me Daddy-O; now I'm Pop-Pop."
What to Throw on Stage: Novice vibraphone player who won't shut up about his chops.
What to Sneak In: A flask, 'cause jazz cats love their 'nip.
Brown Bag Concert Series
saltlakearts.org
12:15-1 p.m., Monday-Friday, July 31-Aug. 25, various downtown locations
Free
Must See: Lineup TBA.
Side Attractions: Minding the clock so you're not late back to your desk.
Dress Code: Whatever you wear to work.
Beverage Pairing: If you're lucky, chocolate milk. If not? Stupid regular milk.
Plus-One: Least annoying coworker.
Dance Move: The Running Man.
What to Flash: Squishy note from mom/significant other.
Pickup Line: "I'll trade you a banana for your Twinkie."
What to Throw on Stage: Unwanted baggie full of celery.
What to Sneak In: Takeout.

Craft Lake City DIY Festival
craftlakecity.com
Aug. 11-12, Gallivan Center
$5-$25
Must See: Tons of great local acts, including Sarah Anne DeGraw and the Odd Jobs, Quiet Oaks, Hectic Hobo, Primitive Programme.
Side Attractions: Handicrafts, workshops, craft food/beer/cocktails.
Dress Code: DIY CLC T-shirt.
Beverage Pairing: Craft beer.
Plus-One: Muse.
Dance Move: Choreograph your own.
What to Flash: Individuality.
Pickup Line: "I get a humongous ... discount at JoAnn."
What to Sneak In: Odds and ends you've bought on discount at Pier 1 to pass off as your own.

Women's Redrock Music Festival
womensredrockmusicfest.com
Aug. 11-12, Robber's Roost (Torrey)
$40-$90
Must See: Emily Saliers, Holly Near, Kate MacLeod, Trishes, Mary Tebbs.
Side Attractions: Holly Near songwriting workshop, camping, hiking, motorcycle rides, after-party.
Dress Code: Cargo shorts, flannel, Keens.
Beverage Pairing: Tang—it's not just for astronauts. Plus-One: Amy Ray.
What to Flash: Your armpit stubble.
Pickup Line: "Yeah, I wrote this song for you."
What to Throw on Stage: "I'm With Her" stickers, pink beanies.
What to Sneak In: Closet cases, demo CDs.
Das Energi
dasenergifestival.com
Aug. 18-19, The Great Saltair
$65-$225
Must See: Zedd, Knife Party, Diplo, Adventure Club.
Side Attractions: Pretty colors.
Dress Code: Anything UV-reactive.
Beverage Pairing: Um, water ...
Dance Move: Jacking, gloving, shuffling.
What to Flash: Strobe necklaces.
Pickup Line: "Haven't we met somewhere unce before?"
What to Throw on Stage: Squire Strat, Mel Bay guitar book.
What to Sneak In: Electromagnetic pulse generator.
Reggae Rise Up
reggaeriseup.com
Aug. 19-20, River's Edge (Heber)
$30-$150
Must See: Slightly Stoopid, Stick Figure, Citizen Cope, Tribe of I, Herban Empire.
Side Attractions: Look right, look wistful, say "thank you."
Dress Code: Karma Chameleon colors—red, gold and green.
Beverage Pairing: Rum.
Plus-One: Whomever is holding the ganj.
What to Flash: Big ol' smile.
Pickup Line: "Mi love ya moah when ya do deh dutty wine."
What to Throw on Stage: Little bags o'... riddim.
What to Sneak In: Chillum.

Western Legends Roundup
westernlegendsroundup.com
Aug. 21-26, various locations (Kanab)
Prices vary
Must See: Bellamy Brothers, Roo Arcus.
Side Attractions: Western film legends, wagon train tours, quilt show, raffle.
Dress Code: John Wayne cosplay.
Beverage Pairing: Cactus wine.
Plus-One: Trusty sidekick.
Dance Move: Deadwood Shuffle.
What to Flash: Tattoos for every outlaw you've gunned down.
Pickup Line: "Let's go home, Debbie."
What to Throw on Stage: Louis L'Amour paperbacks.
What to Sneak In: Five-minute set of your own cowboy poetry.

Crucialfest 7
crucialfest.com
Aug. 31-Sept. 3, The Gateway, Urban Lounge, Metro Music Hall
$45-$165 (some shows all ages)
Must See: Red Fang, SubRosa, Aesop Rock with Rob Sonic, The Nods, Built to Spill, INVDRS, Turtleneck Wedding Dress.
Side Attractions: TBA.
Dress Code: Jeans, T-shirts, leather.
Beverage Pairing: Crucial Juice.
Plus-One: Underage friends who never get to see some of these great local bands (Gateway shows only).
Dance Move: Turtleneck wedding dress.
What to Flash: Anything concealed by abovementioned garment.
Pickup Line: "I'm friends with Rebecca from SubRosa."
What to Throw on Stage: For TWD's set, jocks.
What to Sneak In: For 21+ shows, your underage ass if you can swing it.
And there you have it! Happy summer festival'in.


Feels Like the First Time
Local music fans reminisce about their first live concert experience.
You remember the first one. The sea of cars in the parking lot. The ocean of fans on the floor. The wave of excitement when the lights go down, signaling the arrival of people you never thought you'd see in the flesh—the authors and performers of music that washed over you like a baptism. We talked to some local music-makers and fans about how the memory of that first concert experience never goes out with the tide.
"Bad" Brad Wheeler, radio personality/musician
"It was at St. Joseph's High School in the basement of the cafeteria. Jim Sullivan, Teddy Brewer and Jim Evans had a band called Ochopee Post Office. They were all older kids and I didn't even know kids in high school had bands at that point. I remember them playing 'Have You Ever Seen the Rain?' and just being completely floored. I caught the bug. It was intoxicating, for sure."
Dave "Gruber" Allen, actor/comedian
"Pretty sure it was The Ike and Tina Turner Revue, without Ike—because, you know, 'reasons.' I saw them in the early 1970s when my older brother was at Carthage College in Kenosha, Wis. I went with my family as part of a homecoming weekend or something. Tina was definitely shaking, and all of our family's WASP-y senses were stirred. Plus, we stood near the back and the lighting guy had his own show going—dancing and rocking out."
Brew Lira, Darklord bassist
"It was Steppenwolf in Los Angeles. 1989, I believe. My mom took me; my mom's a music addict. My biggest memory from there was everybody jumping around, having a great time, and all I could see was a bunch of butts. I was 7, and I remember thinking, 'Oh, this is kinda fun.' I could hear the concert and kinda see the stage, but I was really confused. Everybody's jumping up and down, and the energy was there, but I couldn't see the band."
Mike Sasich, producer/musician
"My first three were Billy Joel, Styx and Van Halen in 1984, but the best story is the Van Halen one. My dad got free tickets on the floor at the Salt Palace, but my parents were out of town on that night, so they had our really Mormon neighbor—his name was Miles Romney—take us. He was a really good sport. It was loud as shit, David Lee Roth was jumpin' around with a giant blow-up microphone that looked like a dick. It was fuckin' hilarious. It was so loud that [Romney] was cutting the lining out of his jacket with his Swiss Army knife and stuffing it into his ears."
Jesse Schaefer, Utah Arts Council's performing arts program manager
"The first major concert I went to was the Grateful Dead at the Delta Center in '95. I know some that I probably attended with my parents—a couple of the Twilight shows in the early '90s—tagging along. Actually, before that, I saw Nirvana up in the Ogden fairgrounds. I remember them commenting on playing a horse arena. It was one of Kurt's final shows in '93, just before the tour ended. I wanna know how I spaced that. Nirvana is one of my all-time faves."
Angela Brown, publisher, SLUG Magazine
"I grew up in a really conservative household, so we were starved for [entertainment]. I was 9 or 10 ... and my mom dropped me and a friend off at the Salt Palace to go to the Dickens Festival. Tina Turner was playing there the same night. We walked past and heard this loud, incredible music. We asked one of the security guys what was going on and he let us in for three or four songs. We were kinda far back, but we got to see her sing 'Private Dancer.' It was incredible. He gave us a program, too. We never made it to the Dickens Festival. And my parents still don't know."
Randy Stinson, owner, Randy's Records
"I went to KCPX to see Bill Terry and I just lucked out. ... I got to meet and shake hands with James Brown. After he left, [Terry] gave me two tickets. I was pretty excited; he was one of my very favorite artists. It was at the fairgrounds. Everybody was black except for us three or four. I went right up to the front; I wanted to be as close to him as I could. There were people pokin' me in the back, wonderin' what I was doin' there. I said, 'Look, I love James Brown. I came because he's one of my favorite artists.' Anyway, I was so happy. I've seen a whole bunch of people, and none of them ever compared to him, not even Elvis."