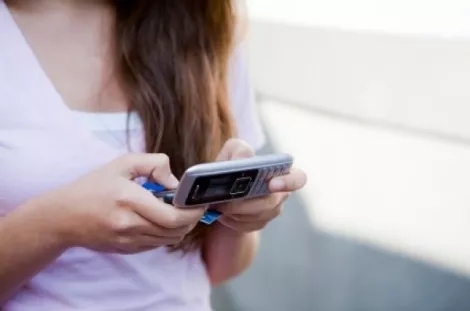 What's the best text message you have ever received or sent?
Scott Renshaw: I avoid any communication system that discourages me from using the fully spelled-out version of a word. So FU txtrs.
Ted Scheffler: The best text message I ever received was a simple "Yes!" I'm not going to say what it was in response to.
Kelly O'Hara: I don't speak Spanish, so I'm not sure if this was the the best or the worst but I received it the other day:
*Felicidades* megasorteos te informa que eres ganador de $60,000 y un TOYOTA 2010 llamar al 011502.58331077.. con el lic Luis fernando mendez.
I think I won a Toyota but can't confirm.
Lia Pretorius: "I love you Mom."
Jesse James Burnitt: "Un beso para tí." From my lovely wife, Adriana, back when we first started dating. I still have the phone and the message.
Stephen Dark: Convicted thief's eloquent text on house of an art-theft victim from story "Ripped Off": "Dude wrote the book on how 2 attract a criminal element 2 your house. Dark as fuck … 5 foot weeds … peeling paint mail overflowing the box … scaffolding to a upper broken window etc looked like a fucking haunted house I halfway expected 2 hear organ music waifing [sic] through the nite air."
Ben Rosch: "She said yes!!" Sent to Paula Saltas, the first person after my parents who I told that my girlfriend accepted my marriage proposal. The best day of my life to date.
Josh Loftin: From a reporter friend: "Apparently, your idea of an asinine opinion is another person's idea of a midget stripper."