Pub Quiz Mania: Tiki Lounge Action
Geeks and nerds alike drink, and now they have ample pub-quiz options around town. The infamous Geekshow Podcast—TheGeekShowPodcast.com—helmed by Radio From Hell's Kerry Jackson—joins forces with Big Shiny Robot (BigShinyRobot.com) for the eighth Big Shiny Geekshow Pub Quiz Thursday. Geeks Who Drink no longer have a corner on the pub quiz action in terms of "geeky-ness," due to content at Burt's Pub Quiz being geared towards the comic book set, with questions about pop culture like Star Wars, Joss Whedon and Toys/Novelties. The quizzing lasts from 7:30 to 10:30 p.m. at Burt's Tiki Lounge (726 South State). Enjoy some chicken fingers, corndogs and Scottie's Famous Pickled Eggs during the quiz, and afterward catch a round of karaoke.
Poplar Pub: Popular Anytime
Even Monday nights find a crowd and excitement at Poplar Street Pub (242 S. 200 West). Karaoke and 25-cent wings bring 'em in–and out to the patio, as well. Poplar has always had one of the more secluded, yet lively, downtown patios of all the Salt Lake City bars and clubs and is definitely worth an evening out.
Poplar's Potent X-Rated Shot: The X-Fusion Kamikaze
1 oz. Triple-X Fusion Liquor
1/2 oz. vodka
1/4-part Triple Sec
fresh-squeezed lime juice
Shake in cocktail shaker with ice
Garnish with lime wedge
Make one of these controversial beverages yourself or belly up to the bar at Poplar for a professional shot.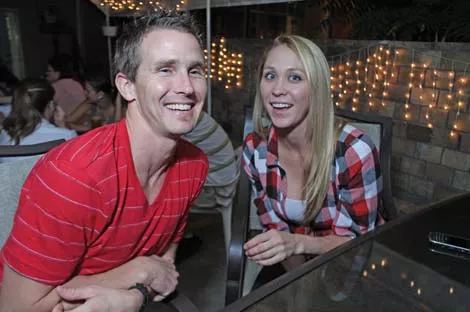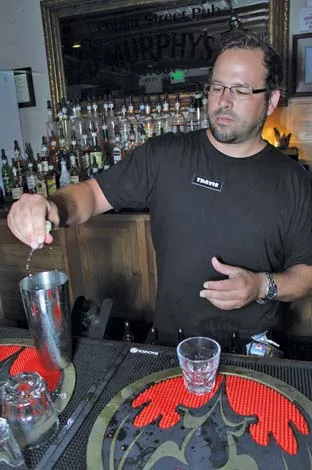 Poplar Street Pub Hot Shots:
1. Shane Wible, Alli Foster
2. Travis Gunn
3. Betty Jo Searle
We want to keep Utah up to speed on local nightlife. Submit tips about club openings, closures, remodels, special events, drink recipes and noteworthy changes to comments@cityweekly.net.