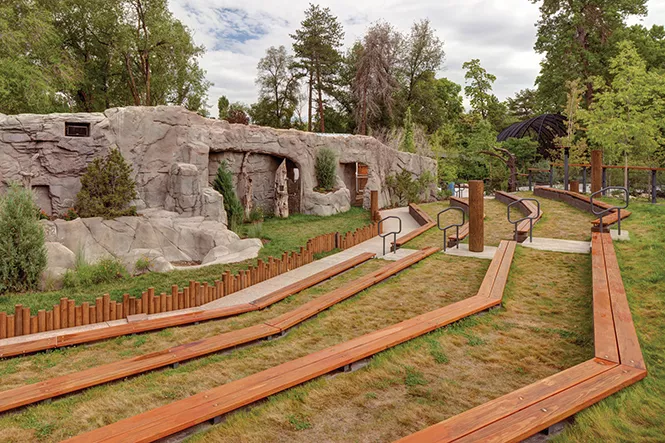 Bird Feeding
The first two Eat Drink SLC events in 2015 and 2016 sold out a week in advance; if that trend holds, it's time to grab your reservation now. Many of Utah's finest purveyors of food and drink present seasonal offerings at an all-you-can-enjoy event at Tracy Aviary (589 E. 1300 South) on July 6, from 6:30-9:30 p.m., for $90 per person. Food partners include Copper Onion, Pallet, Provisions, Frida Bistro and Beehive Cheese. Wine, beer and specialty cocktails are provided by 27 wineries as well as Red Rock Brewery and Uinta Brewing. It's an amazing opportunity to sample from a wide variety of local restaurants, pairing their fare with great drinks—and the whole thing benefits local nonprofits including Tracy Aviary, Race Swami and SB Dance. Save your place now at eatdrinkslc.com
Park City Pairings
Oenophiles take note: The St. Regis at Deer Valley is opening its 13,000-bottle wine vault for a special dinner showcasing the Opus One Winery on Wednesday, July 5. Chef de Cuisine Rachel Winer has developed the menu that will accompanies a chance to sample rare 2006, 2008 and 2013 Opus One vintages. Additionally, the dinner serves as a preview/premiere of the winery's Overture by Opus One, which will not be released to the public statewide until April 2018. Visit stregisdeervalley.com for pricing and reservations, or call 435-940-5760.
Groceries to Your Door
Direct-delivery grocery services are growing increasingly common, and on June 22, national grocery-delivery service Instacart launched its operations in Utah with a one-year free trial membership offer to its Instacart Express. Whole Foods, Costco and Natural Grocers are among the retailers served, in an area covering 450,000 Wasatch Front households. Visit instacart.com to get started.
Quote of the Week: "Wine is constant proof that God loves us, and loves to see us happy." —Benjamin Franklin
Send tips to: comments@cityweekly.net