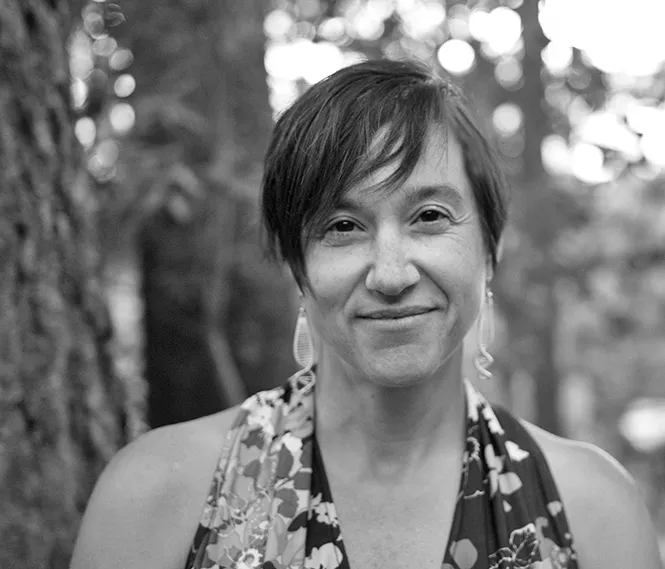 When you see a novel titled Cages, and realize that it's about emotionally wounded scientists engaged in research on songbirds, it's easy to fear the worst about a clunky, extended literary metaphor. Author Sylvia Torti lays it right on the table, having one of the characters expressly say, "To some extent, aren't we all in a cage?" and having another respond, "I'm not talking metaphorically."
"I didn't want it ever to be a simple metaphor," Torti, the dean of the Honors College at the University of Utah, says in a phone interview. "I think that's why I put it in, just to get it out there."
Her story winds up far more complex and fascinating than something that can be reduced to a single pithy sentence. Set in a research lab at a university in an unnamed but undeniably Salt Lake City-like location, it focuses on three members of a scientific team studying songbirds. David is a psychologist trying to understand human language through the similar processes by which birds learn their songs. Anton is a post-doc from the Italian region of Südtirol attempting to identify where memory is created. Rebecca is a gifted photographer who turns to working as a lab assistant after the traumatic end of a romantic relationship.
The novel is a story 10 years in the making, sparked by Torti's own work in a University of Utah bird research lab with Franz Goller after earning a Ph.D. in ecology. "I realized this [lab] was an amazing space to think about humans, how birds can be used to understand the development of language," she says. "Like us, they have to hear during a critical period when they're babies, then learn to babble. Then we had these scientists in the lab, all learning about communication, and the running joke was that we study it because we're no good at it."
Cages began as a short story with a female protagonist who was a precursor to Rebecca, but a friend who was also a writer encouraged her to develop it into a novel. The research laboratory setting made it natural to expand the narrative to include the three primary protagonists. "Science labs are interesting spaces," Torti says, "because they often have a real mix of people. There are often people from another country, or specialists in other areas. Those clashes of discipline, or gender, are interesting."
That doesn't mean it was easy to turn that initial short story into what became Cages. Torti notes, perhaps surprisingly, that Rebecca was the hardest character for her to develop. "I don't exactly know why, but it's easier for me to write male characters than female characters," she says. "Perhaps I try so hard not to over-identify with a character.
Even more difficult for her, however, was creating a narrative that had some forward plot momentum. "I was interested in character, and the process of science, and finding the right language to describe a place I find intriguing. But in earlier versions, there wasn't a lot of plot. My first novel [2005's The Scorpion's Tail] took place during a civil war; plot was easy. In a lab, the same things happen day after day."
That setting, however, becomes a compelling milieu for exploring the conflicts between the way researchers attempt to understand the world scientifically, and the way they don't always understand their own minds and the emotional scars that affect them. She complicates this idea through detailed descriptions of the passage of time through the cycle of the seasons, while the characters themselves remain mostly isolated from the outside world.
"The characters do go outside," Torti says, "but they are really living much of their lives in this laboratory—a fictitious, sterile space. You've got a bird in a cage, and you think you're recording its song. We do know birds react differently in cages than out of cages. Humans weren't meant to live in cages, but we stick ourselves in these enclosed environments, when the world is out there."
OK, so maybe Torti does delve into that metaphorical area of personal cages. The novel Cages, however, finds a nuanced way of examining those self-imposed restrictions, in a way that finds specific resonance in the world in which she sets her story. That's where she explores the unique overlap between her experiences working in a lab and working in the humanities, and the respective comfort level of people in those worlds with talking about their inner lives.
"I don't want to stereotype," Torti says, "but scientists are smart, yet not really comfortable ... talking about the stuff of humanity. I was interested in exploring this idea of people who spend their days together, but are dealing in their minds with people who are not on stage.
"So much of what we're doing in the moment is us trying to come to terms with what happened in our past. And nobody says that."