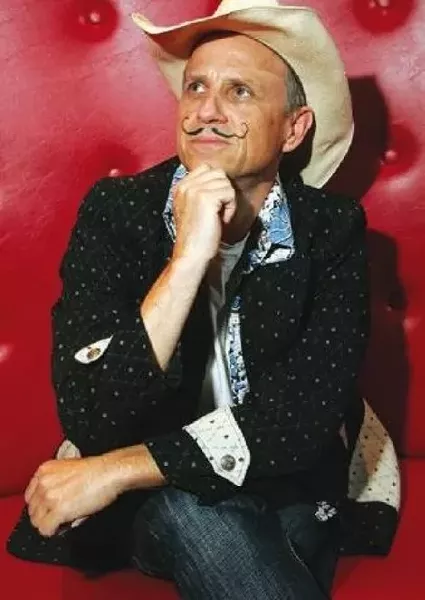 Those of use who remember the Police Academy movies can remember exactly what Bobcat Goldthwait sounds like. His odd, screaming voice—like Grover from Sesame Street on acid—is unmistakable, and his antics on late-night TV talk shows in the '80s and '90s became legendary.

Though he began his career as a stand-up comedian at age 15, he quickly jumped into TV and movies, and he has had a fairly steady career in Hollywood, amassing a TV and movie résumé that spans more than 20 years. He admits that now he only does stand-up gigs when he needs the money between his TV and movie projects.

What you might be surprised to know is how busy he has been behind the camera. He has directed such TV programs as The Man Show in 1999, Chappelle's Show in 2003 and the The Jimmy Kimmel Show during 2004-06.

This experience and connections have helped keep him busy. His feature Sleeping Dogs Lie, was nominated for the Grand Jury Prize in the Dramatic Feature category at the 2006 Sundance Film Festival, and his equally disturbing/hilarious follow-up World's Greatest Dad premiered at Sundance last January.

As Gen X-ers settle uneasily into their midlife crises, it's nice to have comedians like Goldthwait still crashing into local comedy clubs from time to time, reminding them that while they may be older and softer in the middle, their love of the darker side of humor is alive and well.

Bobcat Goldthwait @ Wiseguys Comedy Café, 269 25th St, Ogden, 801-622-5588, April 10–11, 8 & 10 p.m. WiseguysComedy.com