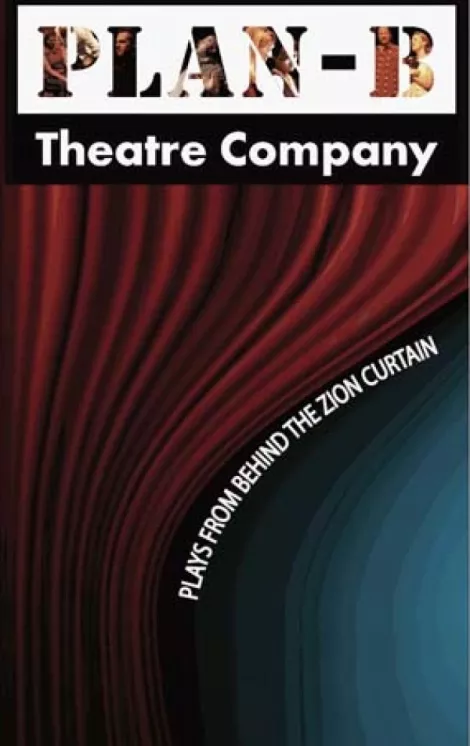 Blame that high school English class in which you slogged your way through a paperback edition of
Hamlet
: The combination of plays and reading probably feels like homework. Perhaps even worse, it feels like homework that doesn't even allow you to grasp the essence of the material you're supposed to be appreciating. Reading the text of a play is like reading sheet music: You might be able to get the gist of what it's trying to convey, but your gut tells you that you can't grasp it in the same way you could if you experienced a full performance.
For different reasons, there's still a tremendous value to two recently published theater-centric works with local ties. Plan-B Theatre Company: Plays From Behind the Zion Curtain collects eight original works first brought to life in Plan-B Theatre Company productions; Playwriting: Brief & Brilliant, by Salt Lake Acting Company resident playwright Julie Jensen, offers pithy tips to the aspiring playwright. And both works are, in their own unique ways, guideposts towards the more interesting things that can happen once you've finished reading them.
Plays From Behind the Zion Curtain stands as an impressive chronicle of the upstart theater company's 15-plus-year history—and more amazingly, its almost immediate commitment to nurturing local theatrical voices. Two of the full-length plays included here—Amerika and Miasma—were developed from short plays born at Plan-B's annual Slam! event; others were workshopped or specifically commissioned by the company. And because of their specifically local origins, they cover topics of particular to Utahns: the downwinders in Mary Dickson's Exposed; the mystery of Everett Ruess in The End of the Horizon; the controversy over gay-straight school clubs in The Alienation Effekt. They're works that speak to this community, and they might never have existed without this little company's vision. Collecting these plays in one volume allows the scope of that vision to become clear.
It's also a lesson in what you can and can't learn by separating a script from a production. The allegorical tales of Alienation Effekt and Amerika are still smartly written on the page, but they lack the visceral impact provided by crucial production elements: the abstract make-up masks on Alienation Effekt's cast members, and the claustrophobic set and creepy sound design of Amerika. The staccato rhythms of Miasma's printed dialogue similarly only hint at its potential. On the other hand, the dialogue-driven works crafted for Plan-B's radio performances—Cheryl Ann Cluff's adaptations for Radio Poe, and Matthew Ivan Bennett's one-act works Lavender and Exile—convey all they have to offer more fully. And as successful as Facing East was in production—including its trip to New York City—there's a surprising poetry to the way it reads.
Julie Jensen doesn't seem particularly interested in making her own explorations of the playwriting art "poetic." From the introduction to the afterword a mere 90 pages later, Jensen provides a punchy and thoroughly conversational introduction to every conceivable element of getting a play from the idea in your head onto a stage. Unlike such how-to texts as Syd Field's Screenplay, Playwriting is far less concerned with articulating a set of rules than it is with giving the novice writer a nudge to get going. In its empowering simplicity without paralyzing detail—concise chapters ending with basic checklists—it's a paradigm for what the For Dummies series should actually be.

But it's perhaps most worth noting that Jensen doesn't treat her readers like dummies. She assumes they know her reference points: the conclusion of Ibsen's A Doll's House, plot points in Mamet's American Buffalo and Albee's Who's Afraid of Virginia Woolf? She's able to be brief—as well as brilliant—because she's writing for people literate enough to be thinking about writing a play in the first place.

She's also writing from experience and authority, and perhaps provides her greatest service when addressing matters beyond plot, character and dialogue. Jensen tackles what to do when faced with writer's block, confessing that the book itself was born when she was stuck on two of her own plays. She advocates for the benefits of rewriting and the development process, and she saves her one rhetorical repetition for admonishing writers about who's responsible for marketing their work: "That is your job. That is your job. That is your job."

What's intriguing about the juxtaposition of Plays From Behind the Zion Curtain and Playwriting is that they seem ultimately to be about the same thing: the importance of getting the play out there. Whether it's the 24-hour mania of Plan-B's Slam! or a process more in keeping with Jensen's suggestions, writers need support when they have something to say that needs saying. These are two works that love and support the work of the theater—and I suspect that the people behind both of them would love nothing more than to have you put those books down and get yourself into a theater seat as soon as possible.

PLAN-B THEATRE COMPANY: PLAYS FROM BEHIND THE ZION CURTAIN Juniper Press, 2008, $19.95

PLAYWRITING: BRIEF & BRILLIANT By Julie Jensen, Smith & Kraus, 2008, $14.95