Page 3 of 3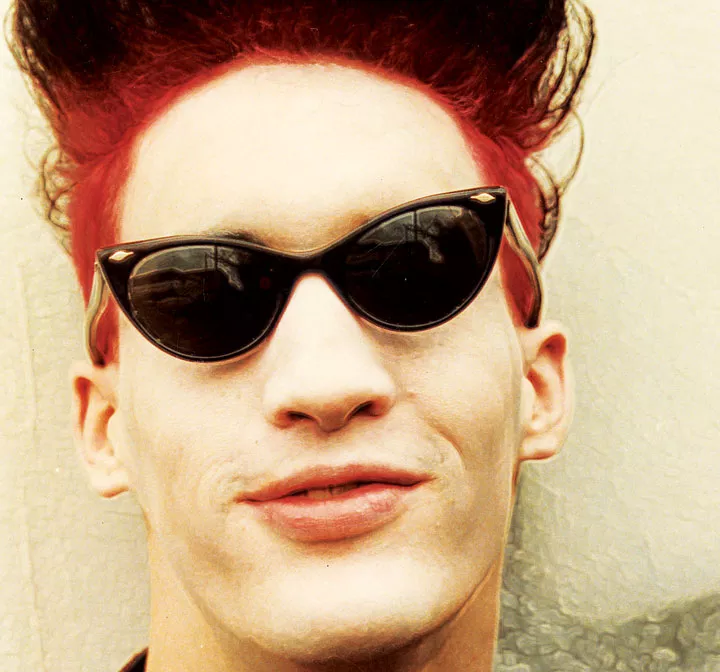 Utah Pride
My second weekend here this summer happened to fall on Pride weekend. When I heard about it from Dad's lesbian neighbor, I thought it sweet that Salt Lake City had a Pride celebration. When she told me it was quite a big deal, I thought that, of course, it would be to her—a lesbian living in Salt Lake City. To me, it would certainly seem sad and only remind me why I left 30 years ago. I demurred to her offer to attend the Pride festivities.
But then, on Sunday afternoon after the parade ended, I decided to walk down to the City & County Building to see what Utah considered prideful about being gay. Given that I had been so surprised already by the changes I had noticed around town, perhaps I should have expected more from this event than I did. But I just could not believe that Utah, or Salt Lake City, could offer a place for queers to be proud and joyful in their sexuality.
I was humbled. As I strolled the festival grounds admiring the art and marveling at the mainstream corporations on hand, as well as the plethora of nonprofit agencies at work in the community, I was stopped in my tracks … literally. At one point, I just stopped walking and had to put my hands to my face as tears started rolling down my cheeks. I could not believe this was the place that would not accept me as queer when I was young. A young woman stopped and asked me if I was OK, and I shook my head yes, and then no, and then yes again. I was at once so happy for this place and also so sad that my own youth had been torturous in this place. But the past is just that, and social evolution can offer redemption.
I spent the next couple of hours just watching the people of Utah enjoy the festival and their Pride. Righteousness is witnessing a lesbian couple with their children and young gay men holding hands, rejoicing in their love for each other and life in Salt Lake City.
I was amazed by the number of obviously not-queer people who came out to celebrate the diversity of Utah. I had some idea of the turning tide toward tolerance in Utah as I had noticed, while driving around the valley, how many people proclaimed their support for gay rights as human rights, by tagging their cars with the Human Rights Campaign's blue and yellow equality sticker. In California, this sticker mostly marks the cars of queer people as a symbol of their beseeching for equal rights. But in Salt Lake City, the sticker on so many allies' cars is a proclamation: "I—we—stand for equality!"
Before this summer, I was embarrassed to be from Utah. I hated Kaysville, Fruit Heights, Woods Cross and Salt Lake City for denying me joy in my true nature and for all the scars I carried. I harbored anger toward Mormonism for coming to California and using its money to support Proposition 8 and deny marriage for me and my partner of more than 20 years.
But now, I have reconnected with Tammy and Chris, who were kind to me in grade school. And Erin and Alicia, who did honor my coming of age during high school and with whom I still feel a connection. And I've witnessed the sea change in attitude toward the queer community in Salt Lake City and Utah. I even made some new friends while I was here, gay and straight, who inspire in me hope that the young people coming of age here today can do so freely and wholly, no matter if they're queer, atheist, punk or, yes, even a hipster.
Mainstreaming
In the years since leaving, I've not been an activist for gay rights, unless you consider assimilation into the mainstream a sort of quiet activism. I just lived a typical man's life, unapologetic of my sexuality or my androgynous mannerisms. I painted houses, drove a taxi and a tow truck and rode my motorcycle in typical biker leathers. I eventually went to college, became a university lecturer, symbolically married a man and now just live an American life—with all the privileges and advantages that come with assimilation into mainstream white culture. I have suffered discrimination and bigotry, to be sure, but, by and large, I have benefited from the steady forward advancement of civil rights for all queer people.
I know, of course, that the fight for equality is not over in Utah. Gay parents don't have the right to adopt their partners' children, and queer folk don't have the privilege, as I do in California, to foster the children in their community who need love and nurturing. Gay marriage will be a hard-fought battle here when it comes, and the Mormons will resist gays in the priesthood as staunchly as they did blacks so many decades ago. But I predict that the very traits that make Mormonism a faith tradition that holds families together will bring the whole community together to win these battles. An essential commitment to love and family—the very same that inspired the mom and dad from Bountiful to affix the equality sticker to their minivan in support of their gay sister—will prevail.
Preparing to leave Salt Lake City after this sojourn, I have bittersweet emotions. I am anxious to get home to my family, but I am also longing to stay in this place of unparalleled beauty, to linger with my new friends and my new, optimistic outlook for this city by the Great Salt Lake. With my family dispersed, I imagined this would be my last trip here. But I have found new reasons, in old and new relationships and exciting social change, to return. And for the first time in my whole, long life, I have pride in being a Utahn—a queer Utahn.
Salt Lake City is now a place I would not have to run from, as I did 30 years ago. I am a little sad and disappointed that I could not have stayed here to be one of the change agents that made Pride really mean something here. I think of the amazing man I met, born the same year that I left, who works at the Utah AIDS Foundation to make Utah a better place for all Utahns.
By the time I left Utah as a teen, I thought I was being brave to flee and seek a better life elsewhere. But I see now that the brave were those who stayed and made this place not a place to run from, but a place to be—maybe a place to run to.

Darin Jensen was born in Monticello and is the staff cartographer and cartography lecturer at University of California, Berkeley.