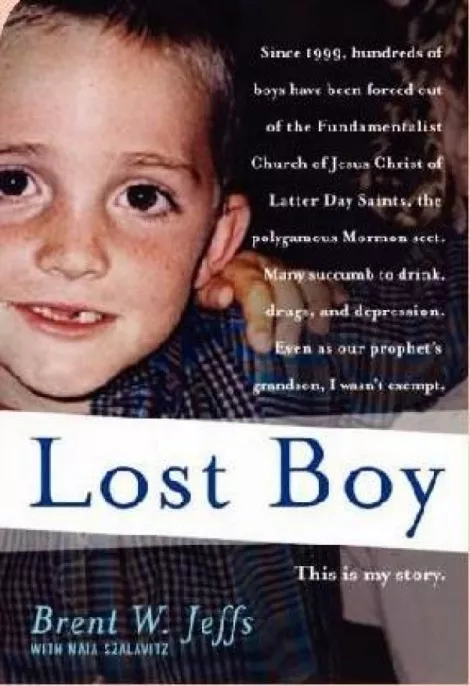 The number of teenage boys expelled from the Fundamentalist Church of Jesus Christ of Latter-Day Saints (FLDS) is in the hundreds, as higher-ranking, older men take their pick of the litter of available young wives. The teenage "lost boys" are often exiled into an outside world for which they have no preparation. Brent Jeffs, a nephew of Warren Jeffs, the "President and Prophet, Seer and Revelator" of the FLDS Church, was the first in his family to speak out against this backward system as he and his family were excommunicated for maintaining contact with their "gentile" relatives.

Brent filed a lawsuit against his uncle Warren for alleged sexual abuse, sending the prophet into hiding, which resulted in Warren's name gracing the FBI's "Most Wanted" list. In Lost Boy, Brent writes about how he and others have been affected by drinking, drugs and depression brought on by the FLDS' ejection program.

Brent is an active supporter of the Diversity Foundation and strongly advocates awareness of the mental illness and drug addiction faced by many lost boys. Hear his story firsthand when the author comes to town for an in-store reading and signing.

Brent Jeffs @ Sam Weller's, 254 S. Main, 801-328-2586, Thursday, May 28, 7 p.m.