When Rep. Chris Johnson, D-Salt Lake City, decided against seeking another term, the Legislature lost one of its most liberal politicians. However, she comes from a district that is one of the few Democratic strongholds, so it's likely that either Democrat who wins the June 22 primary between Joel Briscoe and Anthony Kaye—who have both said they will continue to push issues championed by Johnson, especially a statewide nondiscrimination ordinance—will take the seat in the general election.
City Weekly asked both candidates questions about their backgrounds and strategies for dealing with the very conservative Utah Legislature. re at the bottom of the page.

City Weekly: How will you work to enact progressive legislation?
Joel Briscoe: In my current job, I work with all the legislators in Davis County on education issues. We don't see eye to eye on every issue but we work together.
Anthony Kaye: One thing to do is to put the conservative thing on its head. One thing we're working on is an [immigration] guest-worker program. A lot of conservatives don't want an Arizona immigration bill. A [guest-worker program] would be an in-state solution.
You try to play within the framework. We don't want the federal government doing anything—that's fine. [Republicans] don't propose state solutions to the problem, however, so as Democrats, it's up to us to come up with workable state solutions.
CW: How do you get Utahns to embrace the idea of increased taxes, even for the sake of public education?
JB: We need to frame the debate differently. We need to talk about tax restorations, like repealing the 5 percent flat-income tax. The Office of Legislative Research has said it's taking [more than $200 million] out of public schools a year.
I'm working with Matt Frandsen, a tax analyst, and Rep. Brian King [D-Salt Lake City] on a bill that would reset back to a progressive income tax that could put $185 million back into the public education system.
AK: We did have a progressive income tax that was rolled back not that long ago, that would be one thing. I think we can get rid of special-interest tax exemptions, which would raise a lot of money for schools. It's not going to be one fix.
CW: What's the biggest difference between you and your opponent?
JB: My opponent has said that he's got debate skills. [But] the Legislature doesn't operate by Marquess of Queensbury rules. They don't pass out forms and say 'touché Tony Kaye!' Making cogent and logical arguments is critical, but so are relationships and knowing how to work the system.
AK: I'm an attorney, I'm trained to negotiate and understand complex legal issues. Remapping is going to be a big issue [in 2011]. We get to draw political maps over because it's a census year. The law of mapping and gerrymandering is really nuanced and the Supreme Court recently said that partisan gerrymandering can be unconstitutional—a decision that changed the whole landscape for this area of law. [So] it's better to have some lawyer address this issue on the floor.
Free Association Quiz
(Candidates are given one-word prompts and timed on their short responses)
Joel Briscoe
Obama: Hero (2.7 seconds)
Patrick Henry: Virginian (3 seconds). He knew how to get a crowd behind him and he was opposed to the Constitution. Not in my top 10 for Founding Fathers.
Liquor: Bourbon (2.4 seconds)
Taxes: Dollars (3.6 seconds)
Tea Party: Mad hatter (3.0 seconds)
Anthony Kaye
Obama: First-rate president (3.9 seconds)
Patrick Henry: Not thoughtful (4.8 seconds).
Liquor: Vodka (2.0 seconds)
Taxes: A privilege to pay (6 seconds)
Tea Party: A dinosaur, hopefully (5.6 seconds)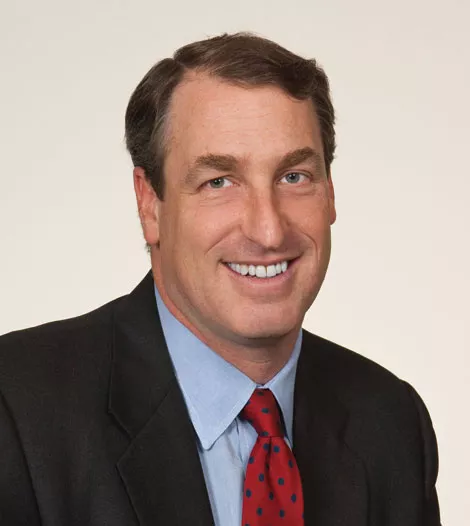 Anthony Kaye
Age: 45
Job: Partner at law firm Ballard Spahr
The Candidate: Supervises the pro bono program at his law firm. Member of the leadership committee of And Justice For All, Utah's nonprofit legal collaboration that serves the state's most vulnerable demographics.
The Man: Avid skier and hiker, left New York state to come to Utah for the natural recreation. His family is the stock of Mormon pioneers. He has a daughter Sarah, and son William, a self-described seventh grade "democratic socialist." Also the owner of Kate, a yellow lab.
Preferred Vice: Red wine and real butter.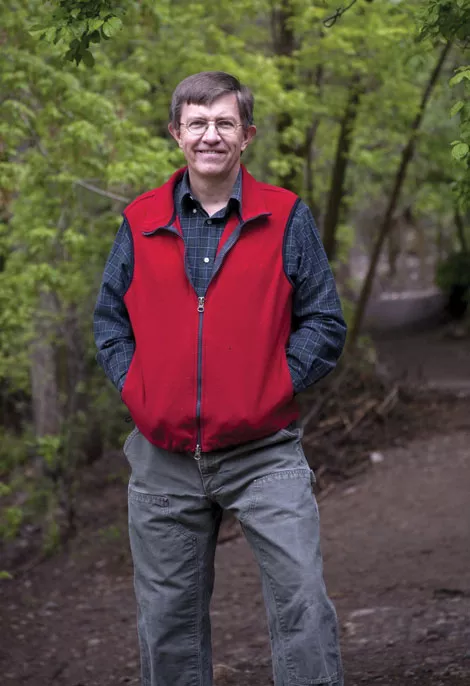 Joel Briscoe
Age: 53
Job: Davis County Education Association Director
The Candidate: 26 years teaching high school. First adviser to Bountiful High's Gay-Straight Alliance. Created the Douglas Neighborhood Association.
The Man: A Douglas neighborhood resident for 29 years. Two daughters and a son, with a daughter-in-law leaving for deployment in Iraq. Owns two composts—one regular, one worm compost. Loves British comedies, big Monty Python and Black Adder fan.
Preferred Vice: Car with the top down, French fries and loud music (Bob Dylan).