Page 3 of 3
VICE REPORT
The Legislature's outlook on vice is not always predictable. Some lawmakers squash anything offensive to the dominant faith; others swerve more libertarian and think guv'ment shouldn't meddle in people's lives and businesses. How this affects vice regulation sometimes makes for a strange brew.
E-Cigs
The 2012 Legislature took a hard look at inhaled-vapor electronic cigarettes and decided to study the product for five years before determining whether they should be banned from being smoked indoors. But that didn't stop Rep. Paul Ray, R-Clearfield, from proposing that water-based e-cigs be taxed this session like regular tobacco products, increasing the tax on the "smokes" by nearly 90 percent. Conservative lawmakers allergic to tax hikes stomped the bill out on the House floor.
Smokers & Babies on Board
Rep. Patrice Arent, D-Salt Lake City, finally got the Legislature to support the passage of House Bill 13, making it a ticketable offense to smoke in a car if a passenger is 15 or younger. The surprise group advocating on behalf of smokin' drivers? The Eagle Forum.
The ultra-conservative, pro-family, won't-someone-think-of-the-children citizen lobby group said government didn't need to legislate how parents behave with their kids in their private property. Arent's legislative-fu defeated the forum, headed up by Gayle Ruzicka, and the bill passed favorably out of both houses.
THE BILLS AND BATTLES AHEAD
The general session has ended, but the legislating is far from over. The Legislature may reconvene for a special session to approve or reject the funding of expanding Medicaid, probably the state's biggest decision to be made. And while 2013 may have been an unlucky year for taking down the Zion wall, the House will try to scale that wall again in 2014.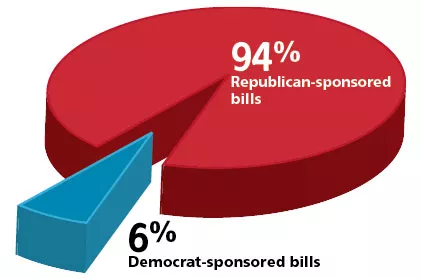 The rest of 2013 will also see a greater push for passing a statewide LGBT nondiscrimination law in 2014. The newly formed Utah Values Coalition launched UtahValues.org to get people and lawmakers educated about the issue.
But the biggest predictor of how legislators will decide about the laws governing citizens in 2014 will be determined by how much voters get involved in the issues today and before the next session of sausage-grinding begins.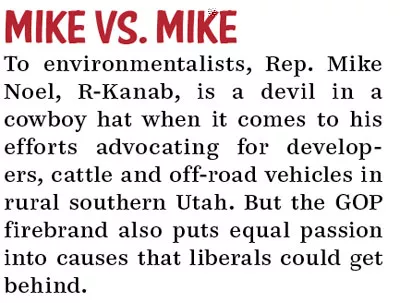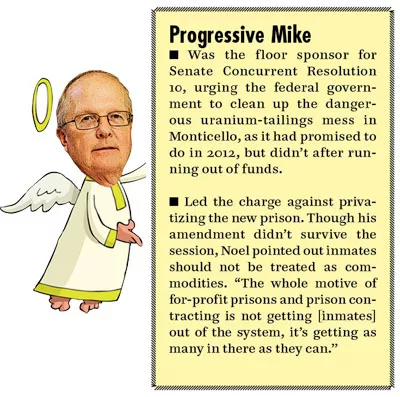 Booze News
Sen. John Valentine, R-Orem, served up a cool, refreshing bill to local restaurant owners who struggle to get liquor licenses for their establishments. Valentine proposed a bill allowing restaurant-chain owners to be able to get a single "master" license that would apply for all of their restaurants, freeing up liquor licenses for other restaurants as well.
The bill was combined with House Bill 228 by Rep. Ryan Wilcox, R-Ogden, and finished on a sour note, however, as Valentine made sure the bill keeps Utah's Zion wall standing tall. The 7-foot-2-inch walls shield restaurant-goers from watching drinks being prepared. Wilcox studied throughout 2012 whether there is evidence that such walls actually prevent underage drinking. Finding none, he proposed their removal in his first bill draft. That measure was shut down by Valentine.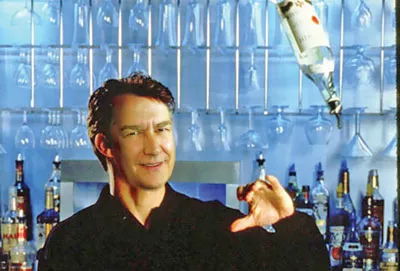 While there is no evidence, there is the 1988 Tom Cruise classic Cocktail, which shows bartenders using "flair" to make drinking "cool" by throwing bottles in the air and catching them behind their backs. Though the movie is rated R, many state lawmakers have apparently seen it and worry that fancy bartending will encourage drinking, though measuring devices attached to liquor bottles actually physically prevent bartender "flair."
"I agree [drinking] is a public-health issue," Wilcox said. "What I don't agree with is when we implement policies based on theories and fear tactics." The Utah Senate disagreed and kept the Zion walls in place.