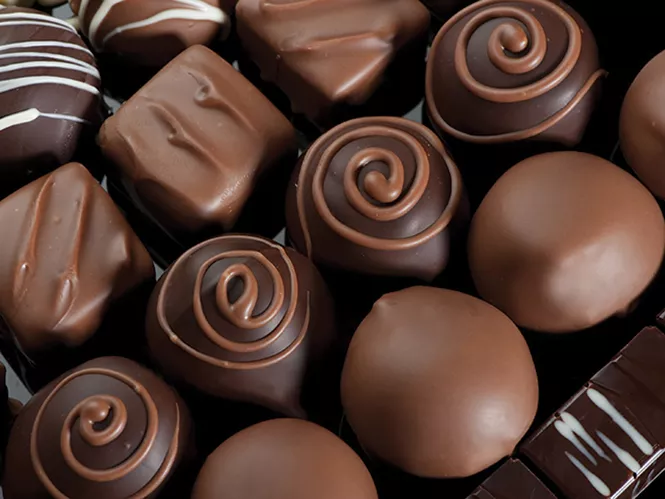 Cache Valley Chocolate Festival
Although Cache Valley might not be the first place that comes to mind when listing staunch advocates of Planned Parenthood, it has hosted a chocolate festival focused on raising money for the organization since 1987. Last year alone, the Cache Valley Chocolate Festival raised nearly $40,000 for Planned Parenthood of Utah and the Logan Clinic. This year marks a special occasion in the festival's history, as it's officially gotten big enough to warrant a space at the Riverwoods Conference Center (615 Riverwood Parkway, Logan, thechocolatefest.com), Logan's largest event space. The event brings together chocolatiers from all over the state to test drive their tastiest recipes, and attendees can expect a sugar rush of epic proportions—all while donating to an important cause.
For the Birds
After less than a year in operation, Tracy Aviary's Bird Feeder Café (589 E. 1300 South, 801-596-8500, tracyaviary.org) is already winning the accolades from Utah's architectural community. The Associated General Contractors of Utah bestowed the Cultural Building Project of the Year on the aviary's humble new dining space, which was constructed using repurposed shipping containers. Tracy Aviary has always had a reputation for mixing artistic taste with sustainability, and the colorful new addition only serves to enhance that combination. From 9 a.m.-3 p.m., Liberty Park and Tracy Aviary visitors can check out this award-winning architectural marvel, and grab a bite to eat in the process.
Porter's Place Closes
After a battle with eroding sewer pipes, Porter's Place, one of the most iconic restaurants on Lehi's Main Street, has closed its doors. The historical steakhouse had been in operation since 1971, and its closure marks the end of a Utah County institution. Local history buffs are no doubt familiar with Orrin Porter Rockwell, the aptly named "Destroying Angel" of early Mormon settlers. Porter's Place served as a monument to the fascinating historical figure, packed with all kinds of pioneer memorabilia. Some even claim it was haunted. According to KUTV Channel 2, owner Bob Trepanier has found a new location for Porter's Place in Eureka, and plans to reopen next month.
Quote of the Week: "There is nothing better than a friend unless it is a friend with chocolate." —Charles Dickens
Food matters tips: comments@cityweekly.net