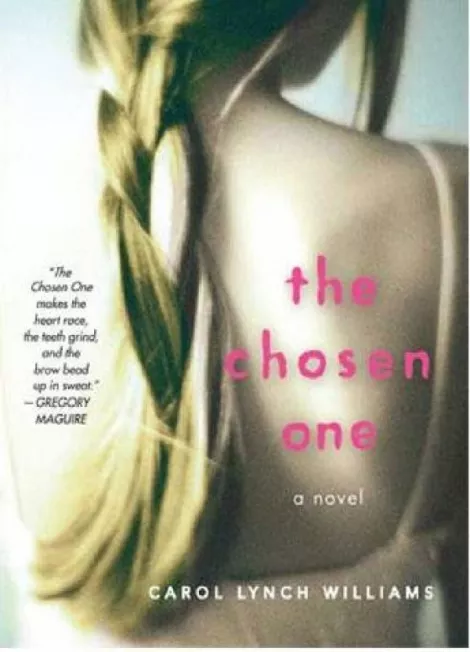 Living in Utah, you've heard it before: old creepy guy marries prepubescent virgin on polygamous compound. When explored in fiction, such stories can be as over-baked as last Sunday's casserole. But Carol Lynch Williams does the improbable in her latest novel The Chosen One. She takes a far-too-common headline and creates a brave, uncommon voice in the character of 13-year-old Kyra.

Written in first person, The Chosen One transports readers into the mind of a young girl in impossible circumstances. Krya, a child among several mothers and 19 siblings secluded on a polygamous compound, is chosen by the Prophet Childs to marry her 60-year-old Uncle Hyrum as his seventh wife.

"A plan. Books. And a boy," is what Kyra lists as her sins, all forbidden on the compound. But her "sins" offer salvation, opening her mind to the outside world and a door to escape her dismal fate. As Kyra says, "Only one thing makes me feel like I can make it. It's books."

Relying on her dad to change the Prophet's mind, Kyra and her family soon are under threat of violence from the compound's "God Squad." And to complicate life further, she develops a clandestine relationship with Joshua, where teenage puppy-love thrives. Caught between protecting her family and desiring her own freedom, Krya is faced with an awful choice. The story escalates with the intensity of a riveting thriller and all the heartache of a coming-of-age fable.

Carol Lynch Williams: The Chosen One @ The King's English Bookstore, 1511 S. 1500 East, 801-484-9100, Friday, May 22, 7 p.m. KingsEnglish.Booksense.com