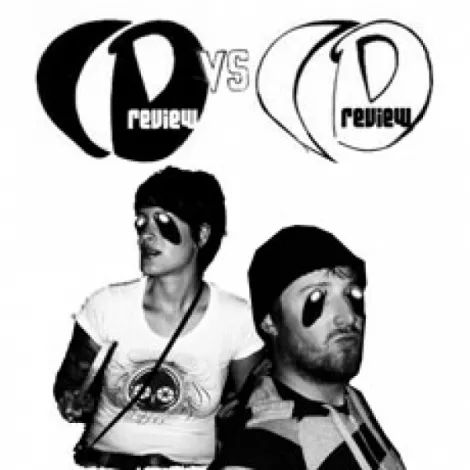 This week, Ryan Bradford and Jamie Gadette take on I'm Not There (Columbia/Sony), the soundtrack to Todd Haynes' forthcoming Bob Dylan biopic (see Cinema Clips). The double-disc release features 34 artists covering both popular and more obscure works by the formidable folk icon. If you dig Tom Verlaine, Nels Cline, Lee Renaldo and Smokey Hormel, take note: They bolster several tracks as The Million Dollar Bashers.
RB: At least this album tries to avoid alienating non-Dylan fans by delegating covers to Sonic Youth, Jeff Tweedy and even Karen O (Yeah Yeah Yeahs). I've never understood the universal hard-on for Bob Dylan, but these artists mix enough of their own flavor into the songs to keep somebody like me interested. And then Eddie Vedder comes along …
JG: Wow. You're either very brave or very stupid to dis Dylan. Maybe both. I'm definitely not a fan of his voice, but I've always respected him as a songwriter you can't deny he played a significant role in shaping music as we know it. Hearing my hero/boyfriend Stephen Malkmus resurrect "Ballad of a Thin Man" and "Maggie's Farm" confirms my suspicions that if Dylan tweaked his voice just so, I'd probably be a big Dylan-head (Dylan-ite? Dylan-er?). Malkmus, like the majority of I'm Not There contributors, scores a perfect balance between Dylan's delivery and his own signature style. A few—Hold Steady, Willie Nelson, Jeff Tweedy—pretty much sound like they always do. And yes, Eddie Vedder provides an uninspired, totally unnecessary take on "All Along the Watchtower." They should have included Jimi's version and called it a day.
RB: So maybe I am naive when I dis an artist like Bob Dylan, but it's your kind of blind devotion to his untouchable reputation that warrants all these self-important biopics. If "playing a significant role in shaping music as we know it" is synonymous with playing an acoustic guitar, does that mean you're extra giddy for Jack Johnson's cover of "Mama, You've Been on My Mind"? He plays the guitar and many people consider him a skilled songwriter, so what's the difference? I think the most successful tracks are the ones that stray furthest from the source material, to provide a fresh sound to new listeners. Like I said before, Sonic Youth's cover of "I'm Not There" provides enough sonic weirdness to make it not a cover, but rather a re-imagining.
JG: Did you just compare Jack Johnson to Bob Dylan? I think I just threw up in my mouth.
RB: And that still sounds better than Dylan's voice.
JG: You better take cover, Bradford. A hard rain's a-gonna fall.