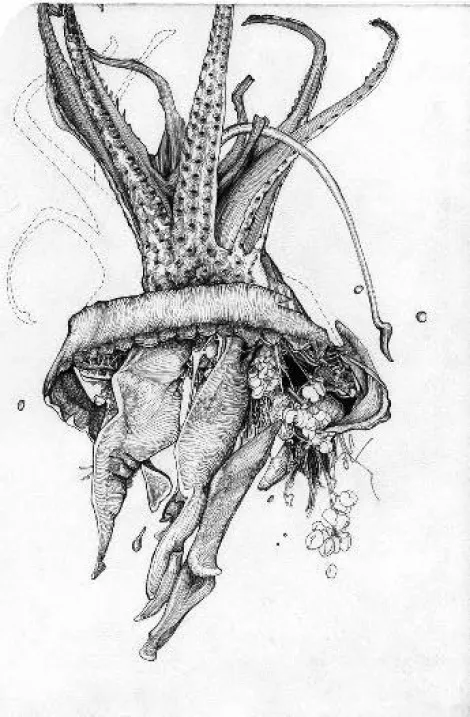 Local artist Cein Watson has had a studio in Captain Captain—a warehouse art space he shares with more than a dozen other artists, including Trent Call, Meg Charlier and Sri Whipple—going on two years now. At the end of this month, he plans to pack it all in and head into the Vermont woods.
Watson's aim is to build on a newly inherited piece of land; he's just unsure his experience in the Salt Lake City art scene has readied him for off-the-grid survivalist mode. It is hard to imagine going from a studio space animated with lively conversation and industrious artistic toiling, directly to a life of solitude and creative isolation.
Watson will host a "farewell show" this weekend in his studio, where he recently hung several pen-and-ink drawings—many of which were included in his recent showing at Kayo Gallery—in the central hallway. While Watson is known for these black-and-white drawings, reminiscent of Audubon sketches or botanical studies with a fantasy-tattoo bent ("First Cause," pictured above), the first thing that catches your eye in his studio is all the color—especially the in-progress "invented or boutique organ" pieces with a surprisingly playful palette.
Something about his works—silk screens, oil investigations, pencil studies, etc.,—makes his imminent move into the woods understandable somehow. Watson's art clearly has the natural world as a major reference point. It may be fantasized, mutated or removed from immediate context, but the imagery and aesthetic is clearly rooted in that simplicity of nature.
Cein Watson @ Captain Captain Studios, 825 S. 500 West, May 28, 6:15 p.m., CeinWatson.com, CaptainCaptain.org