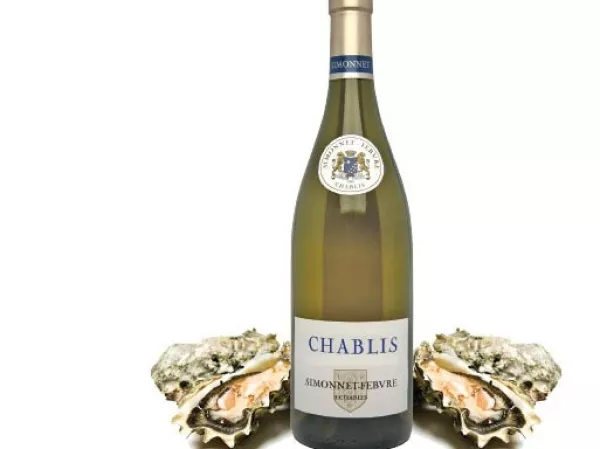 After a recent trip to the Market Street Fresh Fish Market, I found myself lugging home a bag full of Blue Point oysters. I don't know how or why the first person who ever decided to crack open an oyster did that, but I'm glad he or she did. They must have been really hungry.
There are many ways to prepare oysters, of course, but I'm a purist and like mine raw and undefiled by anything other than a scant drop or two of mignonette sauce—a simple but effective dressing made from red-wine vinegar, minced shallots and white pepper. Now and then, as was the case after my trip to the fish market, I'll eat my freshly shucked oysters with nothing more than a judicious drop of Tabasco. What I ultimately want from an oyster, really, is that unique, briny taste of the sea.
There are many good wine choices for pairing with raw oysters. However, I still believe in the marriage of Chablis and oysters; it's perhaps the quintessential food and wine pairing, right up there with Champagne and caviar. The combination of these gifts from nature is just about unbeatable.
Chablis is an area of France located in the far northern section of Burgundy, between Paris and Dijon. The premier wine from the area, also called Chablis, is made from Chardonnay grapes. But unlike the lush Côte d'Or white Burgundies that are produced some 80 miles to the south, Chablis wines are crisp, light and dry, with distinct, stony mineral underpinnings. And that's what makes them such a perfect match for oysters.
Here's why: Chablis sits on a limestone formation called Kimmeridgian, and in Chablis' best vineyards you'll find ping-pong-ball-size chunks of limestone in the soil. If we recall our lessons about terroir, we'll remember that the soil in which grapevines are planted contributes greatly to the ultimate flavor of the grapes. In this case, the Chardonnay grapes of Chablis tend to exhibit far different flavor profiles than those of Burgundy to the south. Due to the stony soil in which it begins its austere life, Chablis tastes flinty and very clean, with lots of acidity and not much forward fruit. It's often described as "steely." Not coincidentally, the Kimmeridgian slopes of Chablis are largely made up of fossilized bivalves—including oysters—from the Jurassic period; what goes around comes around. So, it's no surprise that wine beginning its life in soil made up in part of oyster shells should pair so perfectly with oysters.
In part because Chardonnay is so temperamental and difficult to grow in Chablis, the wines from the region tend to be expensive. However, you can find some reasonably priced Chablis wines in Utah. One of the best deals is Simonnet-Febvre Chablis ($15.99). It's a zesty Chablis with abundant floral aromas, bracing acidity and citrus flavors on the palate. It's incredibly well-balanced and a slam-dunk pairing for oysters. There are even hints of oyster shell on the nose.
When I'm feeling flush, I might opt for the more robust Domaine Jean-Paul & Benoit Droin Chablis Vaillons ($28.99). There are hints of lime in this classically styled Chablis, made by the Droins, who've been involved in winemaking in Chablis since 1620. I'd also recommend the crisp and steely Roland Lavantureux Chablis ($25.99). There are complex and earthy aromas here, along with hints of lemon and herbs. On the palate, it's heftier and more full-bodied than much Chablis, with nicely layered tropical-fruit flavors, backed up with signature Chablis limestone undertones—no oak. This one's a killer with freshly shucked oysters.