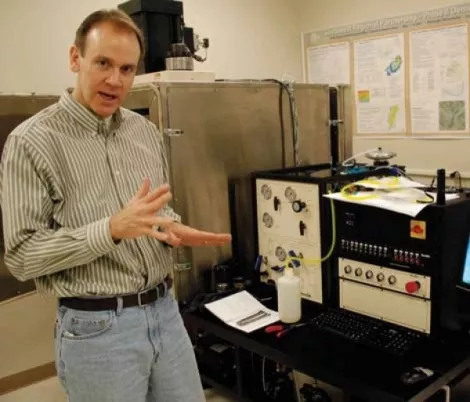 Global warming, holes in the ozone layer, pollution, violent storms, melting ice caps—the list of environmental nasties caused in part by carbon dioxide emissions is lengthy. Indeed, it does frequently seem humanity is on a collision course to environmental destruction, but there is one person, Dr. Brian McPherson (pictured), who is working to reduce concentrations of greenhouse gases in the atmosphere.
McPherson, a University of Utah professor, is conducting groundbreaking research on carbon sequestration. This process involves burning fossil fuels for energy, as is standard practice—but instead of releasing the carbon emissions into the atmosphere, pumps them thousands of feet underground to store in unique geologic formations.
McPherson will discuss this innovative CO2 sequestration approach to going green at an upcoming lecture. The research he's spearheading not only has the potential to reduce carbon dioxide emissions, but also to generate new jobs in energy production and mining—a definite win-win.
Changing Climate Change: Is Carbon Sequestration a Solution? @ Aline Wilmot Skaggs Auditorium, University of Utah, 259 S. 1400 East, 801-581-6927, Thursday, Feb. 11, 7:00 p.m.