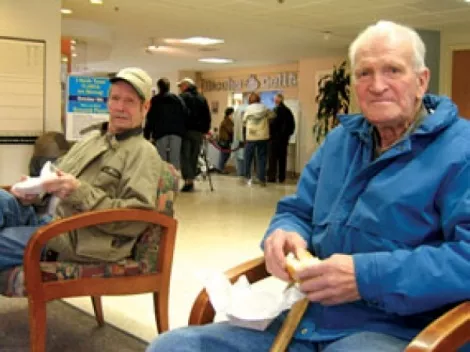 During the first Gulf War (Iraq Lite), I worked in Washington, D.C., with the U.S. Navy. Like a lot of veterans, I don't like to talk about the horrors I saw during wartime. But, today, I feel like sharing.
I was embedded with the Navy's Department of Environment. I thought of myself as a Navy Secretary-General as I edited documents, memorandums and top-secret information for the troops. My greatest achievement came the day I was tasked with sending out a letter from the Navy's head honcho. He was announcing a "public open house," which would showcase how great the Navy was and how green it was for the environment. Even though the letter was signed and all I had to do was seal it for delivery, I noticed a small error. The letter "L" was left out of the word "public." This completely changed the nature of the open house.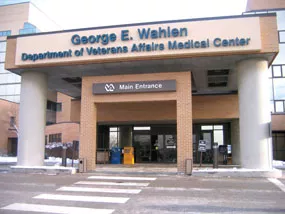 Maybe you remember hearing about this story? I was heralded on all of the 24-hour news channels for being the guy who singlehandedly kept the Navy afloat. I was awarded the Silver Star for Editing and President Bush said, "The nation owes a debt of gratitude to Phil and the letter 'L.'"

In my office, I was promoted to captain of the USS Xerox where I dutifully made seven copies of each piece of correspondence before sending it out. At the Department of Environment, we had a saying: "You've got to kill a few trees if you want to save the Earth."

Then came the day I gave my two weeks' notice. It was national Secretary's Day, and my office took me out to lunch. I wasn't a Navy Secretary-General or a veteran; I was just a secretary in the Navy. So that explained why everyone kept calling me "Honey."

My primary duties in the Navy included making coffee and making copies. At the end of the day, I would clean the coffeepot and, throughout the day, I would un-jam the copy machine. I may have been only a Mr. Coffee veteran, but I did work with naval officers. So, to this day, I find myself driving slowly down Foothill Boulevard when I pass the George E. Wahlen Department of Veterans Affairs Medical Center (SaltLakeCity.va.gov), and sometimes I stop in for lunch.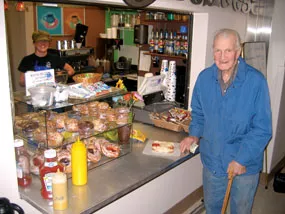 Just inside the doors and down the hall from the entrance of the veteran's hospital is a little coffee shop called Mocha Delites (500 Foothill Dr.). They sell hot dogs, coffee, sandwiches and soup, but the delight comes from standing in line. And there's always a line.

On one visit, the man in front of me who was in a wheelchair, hooked to oxygen and looking like a veteran of the Civil War pivoted around to me and said, "Are you getting a hot dog? Sometimes I get a hot dog at 8:30 in the morning. They're the best."

As if I weren't there, the man behind me with a cane in one hand and his money ready in the other said, "I love their hot dogs, too." Preston Nelson was a cook in World War II, which made his stamp of hot-dog approval even more valid. It was like standing in line with Oscar Mayer.

More war stories were told, hot dogs were ordered and when I went to the lobby to eat, the cook sat beside me. His stories lasted longer than my spicy sauerkraut, onion hot dog so I got back in line and ordered another. One more time in line made me feel like the Pied Piper of World War II vets. I returned to the lobby with my second hot dog, two more vets and enough stories to make Ken Burns' 14-hour war documentary seem like the Reader's Digest version.

Whether you're a veteran or a civilian, in need of a great conversation or just a hot dog, go to Mocha Delites. It's open to the pubic.