Page 3 of 3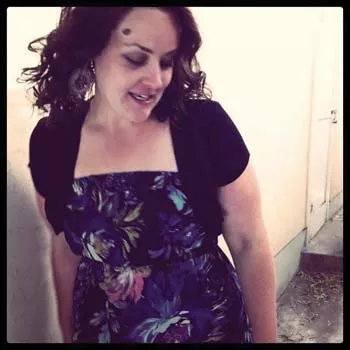 Jack-Mormons Unite!
Jeddah Carrell was an active member of the LDS Church growing up in New Mexico. She served a Spanish-speaking mission in Fresno, Calif., and seven years ago moved to Salt Lake City. That's when she discovered the church.
"I call it culture shock," Carrell says, "because I wasn't exposed to that kind of church in New Mexico." Carrell went from being one of a small group of Saints in her New Mexico hometown to being one bee lost in the beehive. The expectations and cultural pressure of attendance at church activities were heavy, but Carrell says her "funk" with the church really set in over the church's anti-gay marriage campaigns.
"I live downtown, and it's cool to be right next to Temple Square, to be at the hub of this giant organization. But, at the same time, it's been a little disenchanting to see the church's stance on gay marriage and Proposition 8 that went down when I got here," Carrell says. This was when she converted ... to being a Jack-Mormon. Jack-Mormon is slang for a lapsed Mormon, but Carrell soon found that it could be its own identity.
"I don't feel like I fit, but I know I'm not the only misfit around," Carrell says.
Later, Carrell and a friend attended a meeting of local atheists out of curiosity. Instead of finding comfort with the godless, Carrell says, she was turned off by all the Mormon bashing.
"It seemed like a lot of angry kids that maybe didn't get hugged enough by their youth leaders," Carrell says. Leaving that group, Carrell decided Jacks needed their own, so she founded a Jack-Mormon meet-up group in October 2010. It's more of a social club, where inactive Mormons can meet and mingle.
"We've all come to terms that: 'I like these parts of the church, but I don't want to go to church every Sunday, but it's still a part of me and how I make my choices,' " Carrell says. While that discussion inevitably comes up when a new member joins the group, activities are more about being players than haters.
Since the group has started, it's had house parties and bowling excursions, toured a brewery and gone to a demolition derby, among other activities. Ultimately, Carrell says, it's been encouraging to see the group, which has over 100 members, grow in size and to see people discover that there are other Jack Saints just like them.
You May Be a Jack-Mormon If …
You're in the middle of the road.
Being Jack is difficult to identify sometimes. But the important thing, Carrell says, is to own the identity and not feel like an incomplete Mormon. For Carrell, it came down to a middle path.
"I want to meet people, but not at bars and not at church—somewhere in between," she says. The middle ground, while hard to define, is where Jacks can really find themselves, and Carrell says it can be a fun journey of discovery.
"Its been a fun social experiment learning about myself and where I stand with the church in trying to put a label on being in the middle of active and disgruntled," she says.