When President Barack Obama accepted his party's nomination for re-election in North Carolina on Sept. 6, the roar of applause was a lot louder on each liberal coast than in the conservative middle of the country, where Democrats are fewer, more moderate and less full-throated in their public hollering for their commander in chief. But even in Utah, where the (D) beside the name of a candidate is generally all it takes to lose an election, there remains a corner of Salt Lake City filled with unabashed, boisterous Democrats.
On the fourth floor of Democratic Party headquarters, a small room is packed with Latino Democrats from the new organization PACE Latino (Political Action & Civic Engagement) and their supporters, who are holding a viewing party to watch the final day of the Democratic National Convention. In this progressive corner of the state, party-goers wave signs, cheer the speakers on the big screen and pass around a few appropriately blue bottles of Bud Light (one candidate laughingly hides a beer bottle when a newspaper photographer angles in for a picture. "Some of my voters …" the candidate says with a sly grin).
The party was orchestrated in part to honor the driving force of PACE Latino creator, Jim Gonzalez, a Democratic strategist who has worked on more than 150 campaigns. In the past year and a half, Gonzalez helped bring five new Democratic Latino candidates from Salt Lake County to run for the Legislature and possibly join three Latino incumbents already at the Capitol: Sen. Luz Robles, D-Salt Lake City; Rep. Mark Wheatley, D-Murray; and Rep. Rebecca Chavez-Houck, D-Salt Lake City. It's an encouraging dash of diversity, especially considering that four of the new candidates are Latinas.
Gonzalez, a national delegate, along with his brother and 87-year-old mother, expected to share the stage right behind Obama until the national convention moved at the last minute from the Bank of America Stadium to the smaller Time Warner Center.
The venue change meant the PACErs in Utah did not know at the time of the party if they would get to see their strategist and maestro Gonzalez on the big stage. When Obama finished his speech, Gonzalez did not appear, remaining a man behind the scenes.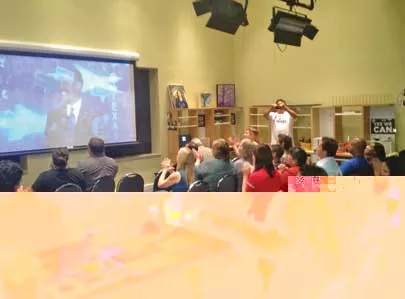 The crowd at the viewing party, however, is not disappointed. While there are fewer than 30 in attendance that night, the handful of new candidates ready to storm the Capitol represent—at least in ambition—the new demographic of Salt Lake County, which now has 17.4 percent of its population identifying as Latino.
PACE has been meeting weekly for the better part of a year and half, organizing and getting Latino candidates interested in running for office and allowing them to network and learn from candidates who already have. Counting incumbents, PACE originally fielded nine candidates this session, but Sen. Ross Romero, D-Salt Lake City, lost his bid for Salt Lake County mayor at the April Democratic convention.
Lisa Muniz, a new Latina candidate who, in the primary election, toppled 22-year Democratic incumbent Neal Hendrickson from his District 33 seat in West Valley City, says there's nothing surprising about the fact that this new batch of Latino Democrats are still excited about the Obama presidency, unlike some Democrats who are shuffling or full-on running away from the president's record. Muniz, who is Gonzalez's sister, likewise finds something comforting in the faces at the DNC crowd even if she didn't see her family onstage.
"Sitting here watching the Democratic National Convention versus the Republican Convention, [the difference] is that any single camera shot of the crowd is diverse," Muniz says. "There are so many minorities, there are women—some people bring their children. There are people still excited about Obama. And there are people excited that we have six Latinas and two Latinos running [in Salt Lake County]. They haven't had that representation before. Now, they are seeing that there are people that look like them that will represent them."
Politics by the Numbers
How it is that 2012 became a watershed for these candidates boils down to a few factors, chief among them is the numbers.
"When it comes to politics, as my old friend Blaze Wharton [a former Democratic representative from Murray] told me, you have to learn how to count," Jim Gonzalez says.
As a behind-the-scenes man, Gonzalez has the freedom to speak without varnish. Asked over the phone about PACE, Gonzalez, from his Target Consulting company, says with a quick chuckle, "Yeah, a bunch of Mexicans taking over …"
Gonzalez sees this election as one that will test the numbers of new Latino voters in the county. Gonzalez, who has worked to engage, recruit and help guide minority candidates through the meat-grinding electoral process, says this year is decades in the making.
Latino candidates at different levels of government have made a push into politics in recent years. State lawmakers including Wheatley, of Spanish descent, will be up for his fifth term; Robles for her second; and Chavez-Houck for her third.
And if even three of the newcomers get elected, the Legislature could see its Democratic Latinos double their voices.
Gonzalez is a noted political brain. He's consulted since the '80s and knows how the process works, how voters vote and how demographics change. He knows how tough politics can get and shares more than one off-the-record story of how brutally the punches of politics can land when trying to get Democrats—especially minority Dems—elected in a political landscape long dominated by Mormon Republicans.
Having the votes is one thing, and Salt Lake County's Hispanic population has been on the rise in the past two decades. According to the Pew Hispanic Center, the number of Latinos in Salt Lake County went from 43,647 in 1990 to 106,787 in 2000—a 145 percent increase to give them 12 percent of the county population. In the 2010 census, the number of Latinos reached 176,015—roughly 17 percent of the county's total population. The Pew Hispanic Center also reports 123,000 Utah Latinos are eligible to vote in this election.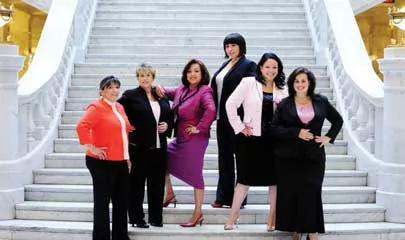 While Latino populations have historically not made significant impacts at the polls, this year could be different. A 2012 federal ruling is for the first time requiring ballots in the county to be printed both in English and Spanish. Beyond that, Gonzalez says, a new generation of minority children are coming of age and becoming politically conscious in these neighborhoods.
"The thing to understand about the Rose Park, Glendale and Kearns areas is that a lot of those districts were initially settled by blue-collar union families," Gonzalez says. In the post-war years, railroad workers, Kennecott miners and Dugway Proving Ground workers called those areas home, but as political policies approved more low-income housing in the area, the older generation was gradually displaced by immigrant and refugee families.
While the first wave of minority residents had to focus primarily on making ends meet and providing for their families, their children have been steeped in U.S. political traditions to become voices for their communities. And as the population matures, PACE Latino has been active in voter outreach. PACE Latino made a special push in Salt Lake County high schools, registering Latino youth and others from Kearns High School all the way to Herriman High, and schools in between. From the spring to early summer, Gonzalez estimates they registered roughly 1,200 young voters.
"Before, you would go to community council meetings and it would be occupied by older, white community members," Gonzalez says. "Now, you're seeing increasing numbers of Polynesian, Latino and Asian families there because they're interested in setting the policies that govern those neighborhoods."
But representing a community doesn't mean appealing just to that community. Gonzalez points out that all of the PACE candidates campaign from a position of strength when it comes to talking points on education and families, especially given the large minority populations in Salt Lake County schools. According t0 2011 data, for example, 71 percent of the schoolchildren who attend Bennion Elementary in Taylorsville are minorities. Fifty-three percent of West High's students are minorities.