Page 3 of 3
Josie Valdez Running for Senate District 8
Age: 64
Day Job: Retired from U.S. Small Business Administration
A Candidacy Decades in the Making
For more than 30 years, Josie Valdez has been politically active, but not allowed to run. She worked for the Small Business Administration, helping oversee a $97 million contracting budget to help women, minorities, veterans and others receive small-business loans. Because she was involved with federal funding, the Hatch Act prohibited her for running for local office.
Now, in retirement, Valdez has officially been "un-hatched" and is free to chase her political dreams. She has run for other offices, including Salt Lake County assessor in 2006 and lieutenant governor (with Democrat Bob Springmeyer) in 2008. Valdez has for years been close to legislative politics, having been married for the past 27 years to Murray Democrat, Rep. Mark Wheatley, but she first gained her political enthusiasm and her belief in herself from the example of her mother. At age 25, Valdez's mother was faced with the task of raising Valdez and four other children by herself in one of the barrios of Houston after Valdez's father died.
"It was from her I had an example of independence, wherewithal and stick-to-it-iveness," Valdez says. "I came from basically a poverty-ridden barrio and yet with this mindset that if you think you can make it happen, then there are no barriers to success."
Valdez is hopeful her family-centered platform will resonate with voters. She's pushing for economic stability—arguing that every family needs a strong breadwinner—looking to close the education gap for minority children, and cleaning up the environment in the interest of alleviating children's asthma.
Valdez believes her deep-set sense of what is equal and right will translate to voters in her district. Her sense of fairness is something that she says has been with her since a young age, when she used to get in trouble in school for drinking from the whites-only drinking fountain.
"I always felt I had every right," Valdez says. "It didn't matter which fountain—water was water."
Elias McGraw Running for House District 38
Age: 43
Day Job: Retired police officer
The Strong Silent Candidate
Soft-spoken and serious, McGraw got his start in public service as a police officer. But his life of service would take a dramatic turn one night in 2002 when McGraw pulled over a possible drunken driver.
"While I was walking up to the car, another DUI came along, 70 mph, and sideswiped the patrol car, overcorrected and hit me," McGraw says. "There was a witness who said it threw me and spun me 180 degrees onto the sidewalk."
McGraw soon learned that Utah has the dubious distinction of being only one of two states in the nation that doesn't offer medical retirement to police officers injured in the line of duty.
Though it's an issue that affects him personally and is one that he has fought for in his campaign, it's not been the focus. Instead, McGraw wants to take a holistic approach to crime and education in his district's neighborhood.
"I started my neighborhood's first neighborhood-watch program, and one thing we've seen is that 70 percent of the graffiti in Kearns alone is not related to gangs, but [is made by] children that have fallen through the cracks and don't have a place to go after school, [who] come from broken homes or have parents that are working."
McGraw also spends his time as a volunteer football coach in his neighborhood and wants to fight for better public education for schools in his district. While McGraw's 2002 injury makes walking at length a painful process, he says his passion makes up for the pain as he's walked from door to door in his district.
"To me it's not a candidacy, it's a cause," McGraw says.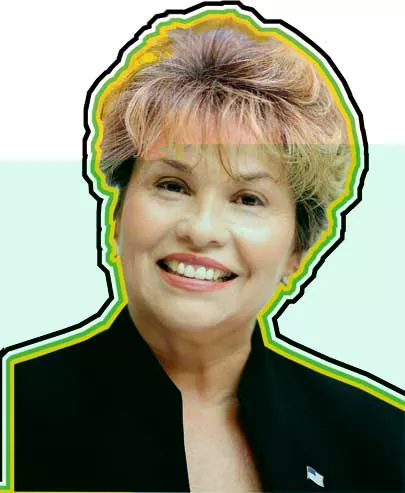 Liz Muniz Running for House District 33
Age: 58
Day Job: Senior property manager for Salt Lake City Housing Authority
Politics Is Personal
Muniz, at 4 feet 11 inches, is a towering political candidate. Just ask Neal Hendrickson, the 22-year Democrat incumbent whom Muniz defeated in her bid for the nomination. "I beat the crap out of him in the primary," Muniz says proudly of her 56-44 win.
For Muniz, this was almost a grudge match, not something carefully hatched in advance with campaign strategists.
"The reason I decided to run is that after living three blocks away from Mr. Hendrickson for 24 years, he didn't even know who I was—which means he didn't even know who any of his other constituents were," Muniz says. "I had to explain to him who I was … there was a derogatory remark, and I stewed for three days and then filed against him 15 minutes before the deadline. So it was personal at first."
Muniz also recognizes that Hendrickson does not represent the diversity of her community anymore. But her platform isn't focused solely on Latinos, but on the major issues that affect minority and nonminority families in her district—especially education.
"The drop-out rate at Granger High School, for example, is 42 percent," Muniz says. "We have working families where one or two parents are working, and we have children in high school dropping out to take care of their younger siblings." She would like to see more programming to help ease the burdens of these families, as well as those of girls who drop out after becoming pregnant in high school.
"I have a daughter who gave birth at 17 years old, and I want other girls her age to know that just because you're a mother, you don't have to quit school," Muniz says.
She can also add her experience with the Housing Authority to her knowledge of low-income housing and says that being married to a police officer gives her insight into the concerns of law enforcement and fire fighters.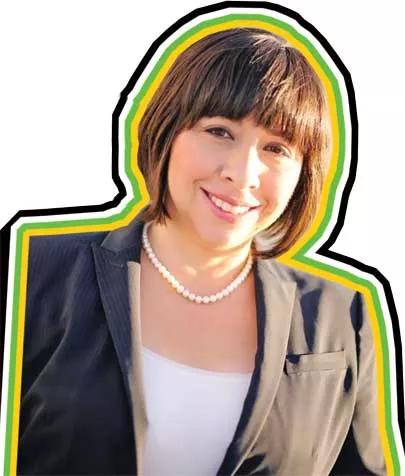 Angela Romero Running for House District 26
Age: 39
Day Job: Program manager for Sorenson Unity Center
A Contender for the Community
Angela Romero got her start following the leadership of the late Pete Suazo, Utah's legend of Latino politics—the state's first Latino elected to the Utah State Senate.
At age 19, Romero worked on team Suazo as his intern for his House campaign and got a taste for political and community engagement that hasn't ever let up. Now, 20 years later, Romero's frenetic community involvement makes her almost like a Latino Leslie Knope from the TV show Parks & Recreation.
Romero has been involved with nonprofits ranging from the Martin Luther King Jr. Commission to NeighborWorks. She serves on the board of Salt Lake City's west-side Peoples Market and currently works doing community outreach for the Sorenson Unity Center. She's also served two terms as party secretary for the county Democrats.
Romero is campaigning on being a voice for public education and the environment but is also running, she says, to set an example of voting, organizing and being active in community, from the gritty grass roots of volunteering to running for political office.
Romero, who's also helped set up English as a second language classes and done volunteer outreach for community art and gardening projects, says involvement is a natural byproduct of her upbringing.
"My grandfather had a second-grade education, and my grandmother had an eighth-grade education," Romero says. "They knew the power of education and the power of being involved. They always taught me how important it was to give back to your community—if you're going to take, you have to give back."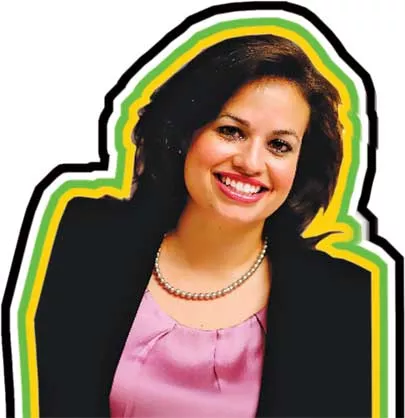 Celina Milner
Running for House District 34
Age: 36
Day Job: Travel & Hospitality
Politics in the Blood
Celina Milner, like many Utah politicians, has a résumé built on working in the private sector. For Milner, that's a decade of work in tourism and hospitality with Candlewood Suites. "I was born and raised here," Milner says. "I love the changing face of my hometown and want to share it with everybody."
Milner was also chairwoman of the board of nonprofit community organization Communidades Unidas before stepping down in anticipation of her campaign.
Milner has kept a close watch on the political process her whole life. Her aunt Joanne Milner served as a representative for three terms in the Utah House in the late '80s. From the age of 10, Celine would watch her aunt legislate on the Hill and help her put up lawn signs during campaign season.
Milner, now the single mother of a 12-year-old daughter and a 10-year-old son, is passing that tradition of activism along and has brought her children out on the campaign trail to put up signs and check names off clipboards.
"It's a fun process," Milner says, though she adds that there were a couple of especially hot days in the summer when the children volunteered to stay home and read or clean the house instead of walking the campaign trail.
For Milner, the campaign trail is key to her race. She's running on education and improving economic opportunity, but the door-knocking fills out her platform of running as a responsive candidate. She wants to listen to constituents' issues first and learn how to represent those before trying to sell voters on her plans. If elected, she plans to be a representative who's in constant contact with her constituents so they know they're being represented.
Milner also wants to fight the rosy spin some Republicans put on Utah's economy. She argues that a lot of people are still feeling the recession in her district, with a number of empty storefronts on Redwood Road.
"There's a problem when we have all these Republicans talking about how wonderful our economy is and yet there are still people hurting, still working families struggling to make ends meet. As a single mom, I know what that's like," Milner says. "I want to make sure their voice is heard."