Circle Lounge: Go Go Off
Usually when I hear the phrase "go, go off," I look for an appropriate place to make a deposit, but this Sinrgy event at Circle Lounge (328 S. State) on June 3 doesn't have anything to do with that—not directly, at least. The first round of the "Battle of the Go Gos" decides who will advance to rounds 2 and 3 on June 17, with the winner earning a spot on the Sinrgy Go Go Team. You must e-mail Samantha via sinrgygogos@gmail.com to register for the first round. The contest is hosted by MC Sunny Steelz, and the victor also goes on a trip to Vegas to dance with another squad member.
Food Drink: Metro After Dark
Some people think clubs and food don't mix. Heaven forbid you kill your buzz with some killer food. One of the best spots for proving dining and clubbing can indeed mix is the new Thirsty Thursdays with Dolph at The Metropolitan (173 W. Broadway). The well-known DJ will be spinning in Metropolitan's lounge while you drink, or drink/eat, but always remain merry. The food menu is nicely priced with "Bar Bites" ranging from $6 to $12 and cocktails starting at $4. This event starts at 8:30 p.m. and goes until 11:30, so get there early.
Twilite Lounge: No Twilight Here
The Twilite (347 E. 200 South) is far from the twilight of its years. If anyone dare question the longevity and success of the "dive bar" or "neighborhood bar" format, look to Twilite's 64-year history as proof. The friendly joint has housed the drunk and relatively sober times of many a SLCer, and will continue to do so—at least until July 1, when the new no-beer-special law goes into effect—with specials like $2 PBR tallboys and $2 whiskeys on Wednesdays, and $2 vodka and $3 Bloody Marys on Sundays. Pool, a game of chess (albeit on the walls) and good old-fashioned salacious activities are always welcome at Twilite.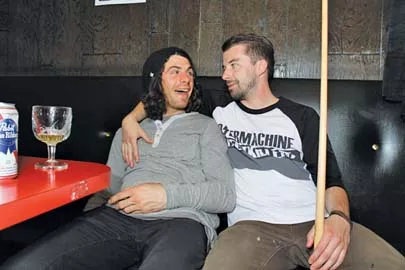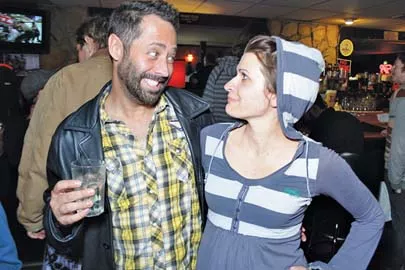 Hot Shots from Twilite Lounge:
1. Brittany Hunsaker, Sandra Cameron,Matt Nackos, Crista Baeza, Vir Too
2. Brandon Hammid, Chad Schwartz
3. Matt Nackos, Gooldie Hawn
We want to keep Utah up to speed on local nightlife. Submit tips about club openings, closures, remodels, special events, drink recipes and noteworthy changes to comments@cityweekly.net.