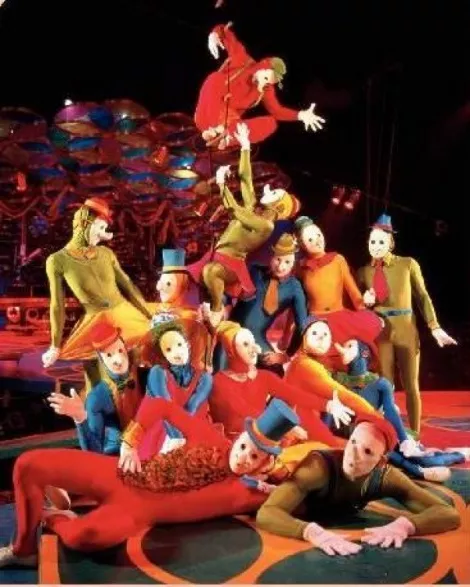 I know it's not in line with the zeitgeist penchant for nonchalance and irony, but I don't care: I love me a good French-Canadian circus.

Or is that "cirqueus?" Regardless, Cirque du Soleil's Saltimbanco is coming to town, and my inner child will be nourished by magic and whimsey. Got a problem with that? I've seen most of the DVDs, and even once spent an embarrassing amount of money on three shows in one decadent Las Vegas weekend.

This month, the troupe brings one of its classic big-top shows to the valley, reworked for the confines of the E Center. Yes, the spectacle brought by these acrobats and contortionists is so grand that they have to scale things back to fit inside a professional sports arena.

There will be live music! Clowns! Death-defying acts of derring-do! An uplifting and universal message of peace and acceptance will be expounded! Fit bodies will be squeezed into leotards! What more could you ask for?

Cirque du Soleil: Saltimbanco @ E Center, 3200 S. Decker Lake Dr., West Valley, 800- 745-3000, Aug. 5–9. TheECenter.com