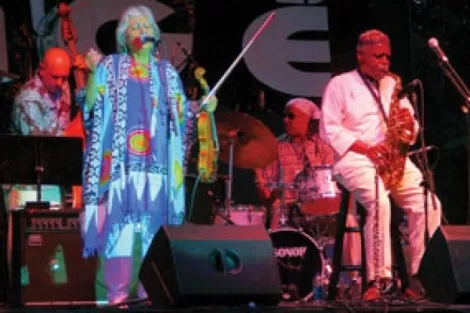 Here in Utah, we're a festive bunch. Give us some music, art, costumed dancers, savory ethnic delicacies served on paper plates and 3.2 beer poured in plastic cups, and we'll rock on.
January 17-27
Sundance and Slamdance Film Festivals
Park City, Salt Lake City and Sundance Resort
May 16-18
Living Traditions Festival
Library and Washington Square, 200 E. 400 South
June 14-Oct 18
Downtown Farmers' Market
Saturdays, 8 a.m. to 1 p.m.
Historic Pioneer Park, 300 South & 300 West
June 26-29
Utah Arts Festival
Library & Washington Square, 200 E. 400 South
July 11-13
Salt Lake City International Jazz Festival
Library & Washington Square, 200 E. 400 South
July 24
Pioneer Day and Days of '47 Celebration
Downtown parade
Fireworks and Native American PowWow at Liberty Park
August 16
Ferragosto: Italian Street Fair
300 South, 400 West
Sept. 4-14
Utah State Fair
Utah State Fairpark, 155 N. 1000 West
September 4-7
Greek Festival
Holy Trinity Greek Orthodox Church, 279 S. 300 West
October 25
Utah Humanities Book Festival
The City Library, 210 East 400 South
December 31
First Night Salt Lake City
Downtown venues